After over a decade in business, Diode Dynamics has achieved a solid reputation as the most trusted name in automotive LED lighting. Boasting an impressive lineup of high-quality LED products, Diode Dynamics prides itself on delivering the newest and brightest products to market for automotive (and especially off-road) enthusiasts Today, Diode Dynamics is excited to introduce its new Stage Series Light Bar Kits for the 5th Gen Toyota 4Runner. The Dual 6″ SAE/DOT Light Bar Kit fits all 2014-2019 models and 2020-2021 TRD Pro models. This package allows you to mount either two Driving or two Fog light bars behind your truck's upper grille for road-legal output. These SAE/DOT Light Bar Kits have been thoroughly tested for quality and are backed by the company's 8-year warranty. Choose from white or amber to suit your personal preference.
Using optical simulation modeling, Diode Dynamics Stage Series light bars have been designed for maximum functionality, with compact size, custom-engineered TIR optics, and a useful beam pattern, all in a highly durable package. No matter what your auxiliary lighting needs are, the lighting experts at Diode Dynamics have a Stage Series optic for you! The Driving pattern was designed to supplement your high beams and features a rectangular 20Wx8H degree pattern that is much more useful (than a simple "spot" pattern) for directing light downrange at high speeds. The Wide pattern delivers a vast field of view without wasting any light in the sky above. It provides a 100Wx8H degree spread of light and was specifically designed to supplement your fog lights for optimal driving in inclement weather.
The SAE/DOT LED Lightbar Kit for the 2014-2021 Toyota 4Runner from Diode Dynamics lets you mount a pair of SS6 Stage Series 6″ Light Bars in the upper grille opening. These application-specific brackets were CAD-designed to install using factory mounting points, so no cutting or drilling is required! Moreover, with the included plug-and-play wiring harness, you can control the kit through your toggle switch. It's important to note that this kit isn't just for off-roading! It is legal for on-road use as driving lights. Please check your local laws and regulations for aiming, installation, and applicability.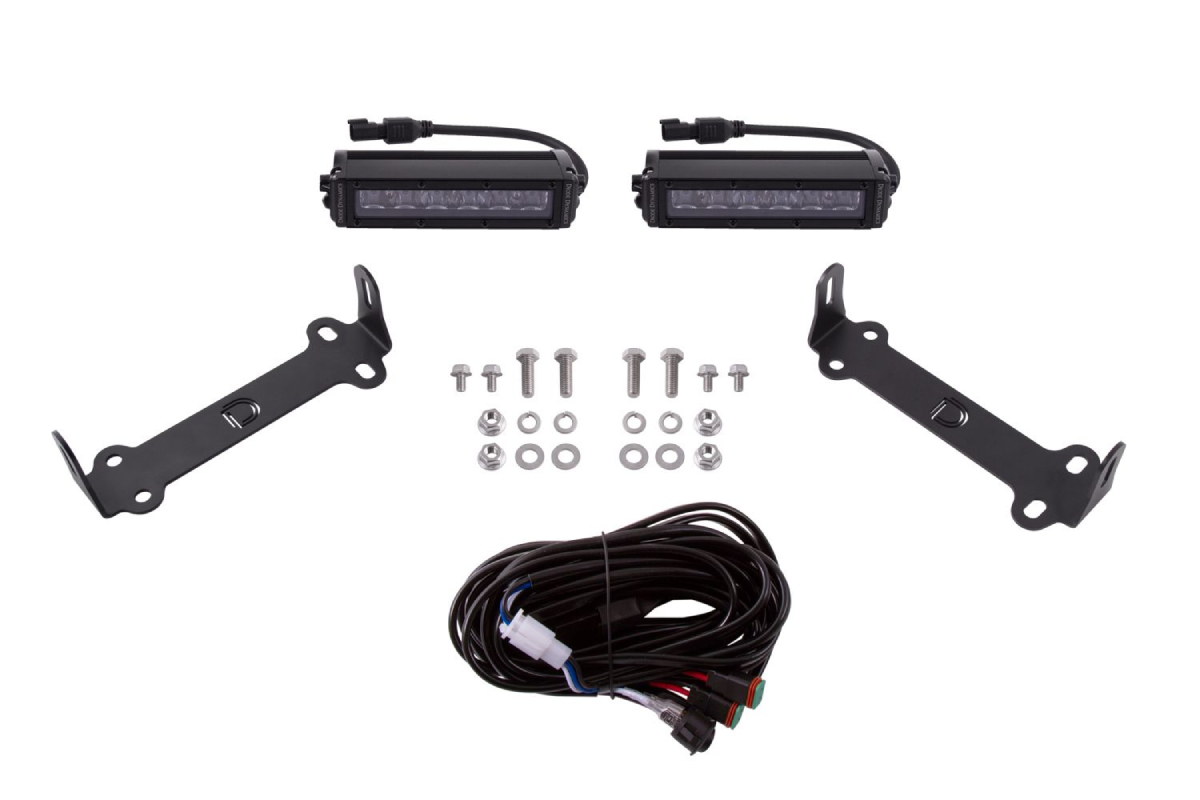 Features:
Direct fitment on the 2014-2019 Toyota 4Runner and 2014-2021 Toyota 4Runner TRD Pro.
Allows you to mount two 6" light bars in the upper grille opening.
Street legal output as Driving Lights.
Utilizes existing mounting points for easy installation – no cutting or drilling required.
In the Box:
Two (2) application-specific SS6 brackets for installation on the 2014-2021 Toyota 4Runner
Two (2) SS6 Stage Series lightbars
One (1) heavy-duty dual-output wiring harness
Mounting hardware and guide
Fitment Note: Compatible with all 2014-2019 trims, but only compatible with the 2020-2021 TRD Pro trim package.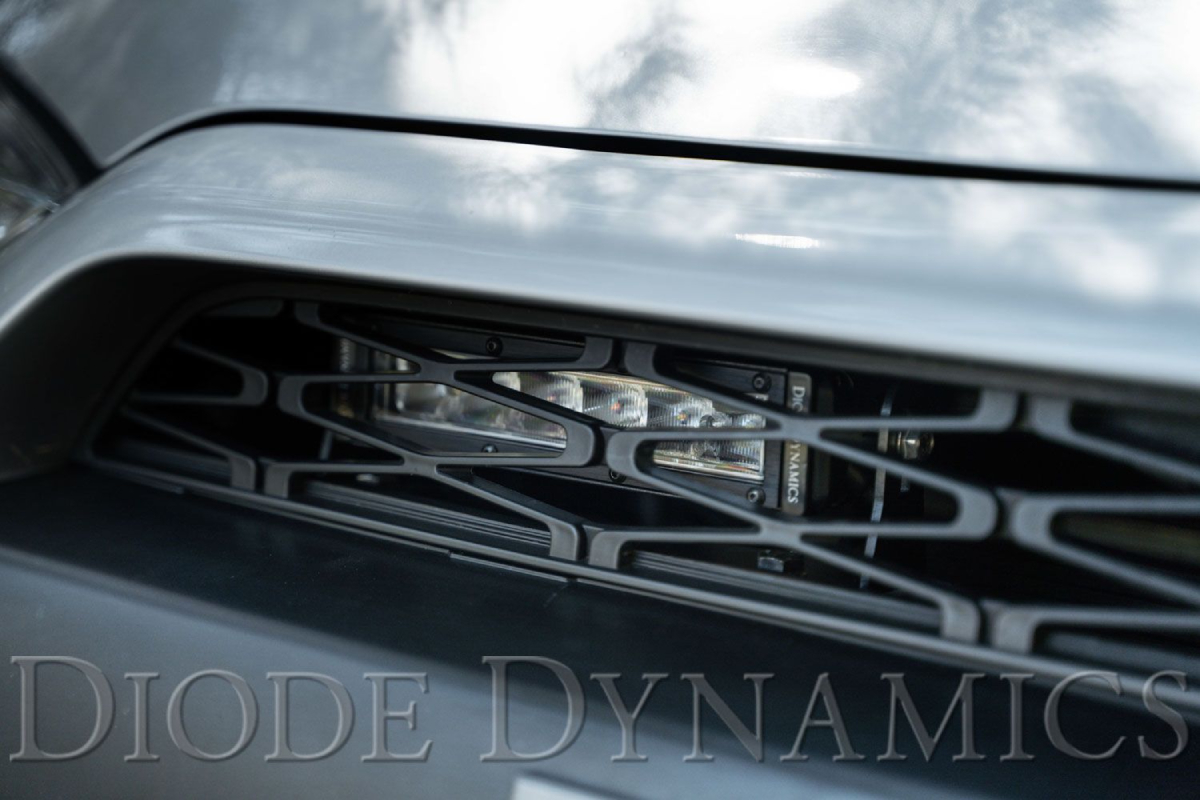 SS6 SAE/DOT Light Bar Kit:
DD6755 4Runner SS6 Driving Light Kit White Driving
DD6756 4Runner SS6 Driving Light Kit White Wide
DD6757 4Runner SS6 Driving Light Kit Amber Driving
DD6758 4Runner SS6 Driving Light Kit Amber Wide
If you have any questions about Diode Dynamics or the above products, please contact us. You can reach us by phone at 1-480-966-3040 or via email at sales@vividracing.com.