Whether you take your car out for a drive on some country roads, running it down the strip, or cruise on the highway one way or another you are wanting to hear the roaring sound of the V8 under the hood. Dodge naturally has to restrict the exhaust for emissions purposes, but many felt that it was a little too restricted. Some will resort to deleting the factory resonators or catalytic converters but the issue remains that the exhaust tubing itself could be larger to help the flow. AWE Tuning recognized this issue and released a whole suite of exhaust systems for the 2015+ Dodge Challenger / Charger with the 6.2L Supercharged Hemi or the 6.4L Naturally Aspirated Hemi.
As always with AWE, there are endless options to choose from to beef up the sound and performance of your vehicle. Each exhaust has a precision-designed H pipe and is handcrafted from 3″ T304L .065 wall stainless steel tubing sourced from the U.S. and CNC mandrel bent. Most aftermarket companies give you one option and that's it. AWE offers a track edition and touring edition for each model and optional resonators for the touring edition to further tune the exhaust tone to your liking.
The track edition is the full nonrestricted exhaust system that completely unlocks the throaty sound of the Hemi many owners desire. For a more tame sound during spirited drives, the touring edition is perfect with its mellow timbre yet aggressive tone when under load. If the touring edition seems too loud there are optional resonators available with the system to dial it back, but give the exhilarating ride. Each exhaust has multiple tip options from 4″ quad tips, 4.5″ dual tips, or even factory tips. With all the tip options there are two coatings offered as well, Chrome Silver or Diamond Black.
Features:
Bolt-on exhaust system (perfect fitment guaranteed)
Drone-cancelling 180 Technology®
Handcrafted from USA 3″ T304L .065″ Stainless Steel
CNC mandrel bent
Stock-tip options, dual 4.5" Charger-tip options and quad 4" Challenger-tip options
Lifetime warranty (one year on tip finishes)
Challenger/Charger 392: Max gains of 15 hp and 12 ft-lbs of torque at the wheels
Challenger/Charger Hellcat: Max gains of 10 hp and 9 ft-lbs of torque at the wheels
Challenger Hellcat Redeye: Max gains of 7 hp and 17 ft-lbs of torque at the wheels
Engineered with clearances to accommodate larger, aftermarket driveshafts and differentials
If you have any questions, please contact us. You can reach us by phone at 1-480-966-3040 or via email at sales@vividracing.com.
Touring Edition For 2015+ Challenger – 3020-11028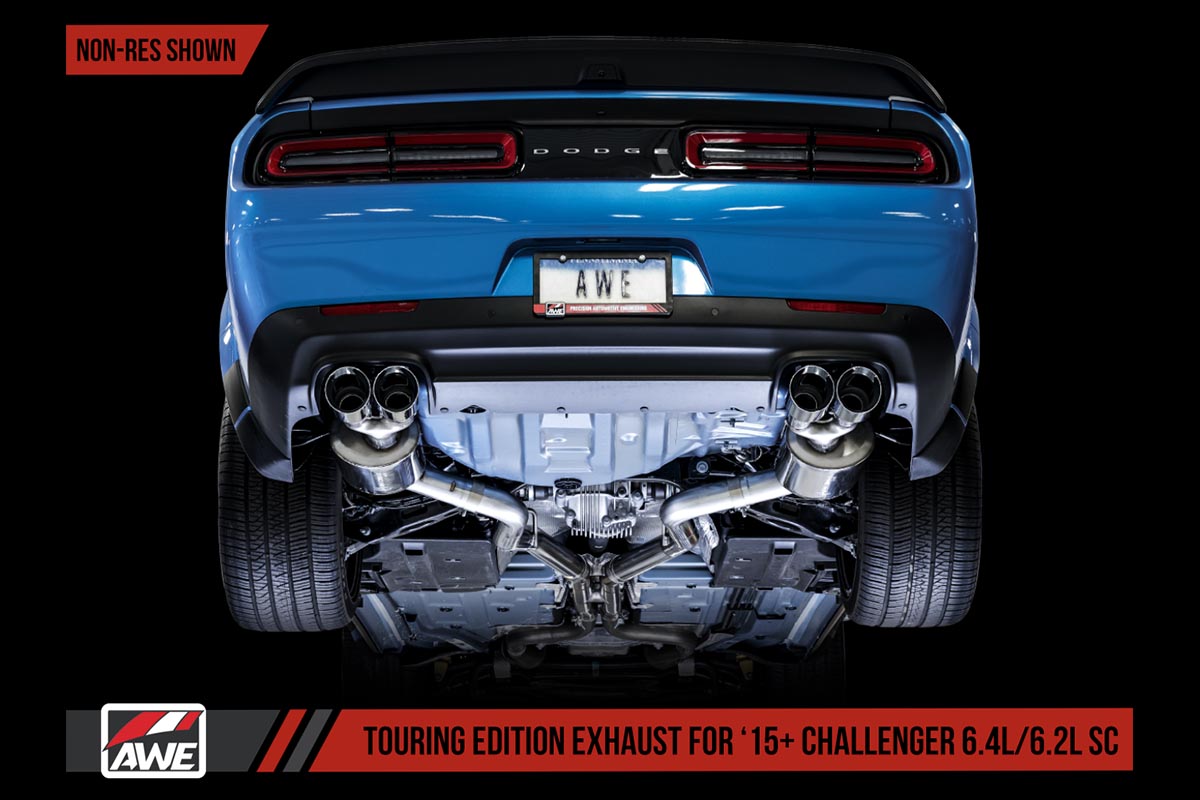 Track Edition For 2015+ Challenger – 3015-42136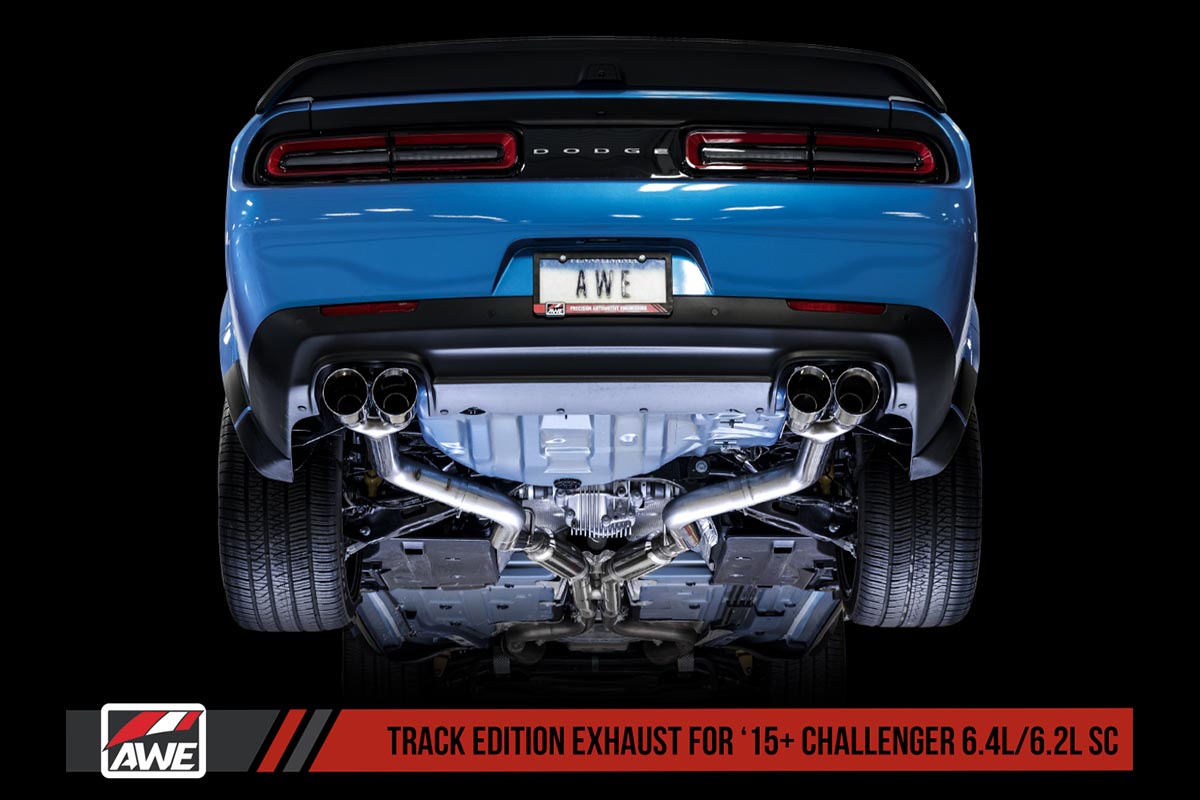 Touring Edition For 2015+ Charger – 3020-33070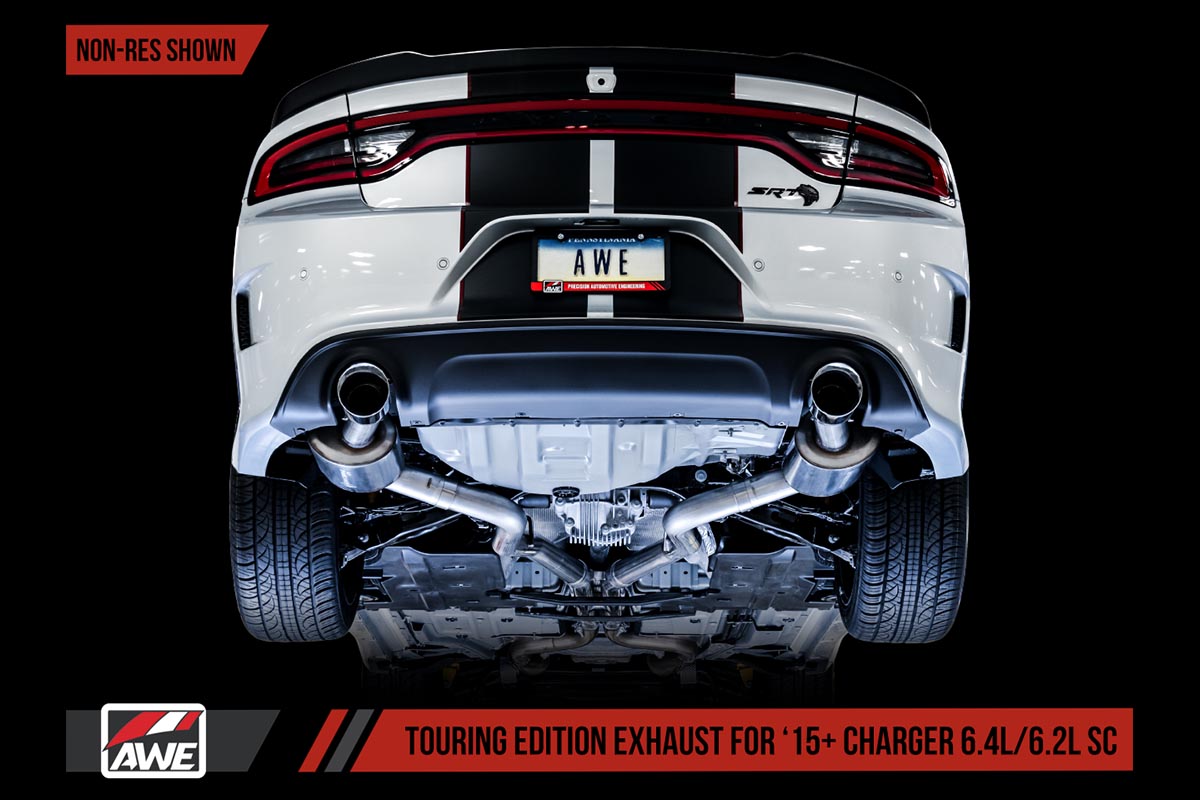 Track Edition For 2015+ Charger – 3015-32112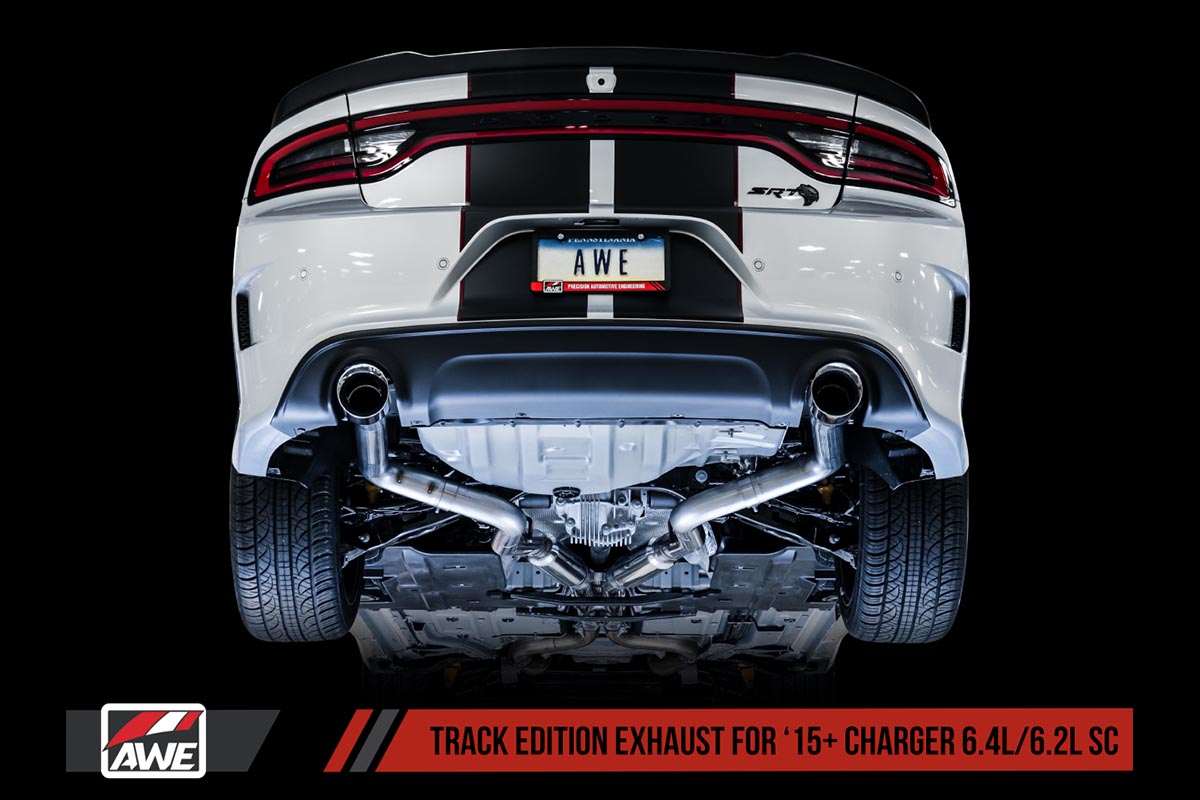 Related Images: