The KW Suspensions Clubsport 3-Way Coilovers Kit is now available for the Porsche 911 (991.2) GT2 RS with and without the OE nose lift system. This suspension system will give your Porsche racetrack performance while maintaining street legality. After all, KW Suspension takes pride in delivering "racing technology for everyone." The Clubsport series with GT3 motorsport technology for the Porsche 911 is actually based on the MR coilover suspension kit made by KW for Manthey-Racing. In fact, KW's Clubsport coilover suspension has been proven to help achieve faster lap times!
For more than 15 years Manthey-Racing, the Porsche racing team, and KW Suspensions have worked in a close partnership. In addition to its long-standing success in the motorsports field, Manthey-Racing works together with the suspension leader on street-legal vehicles. In doing so, MR relies on KW damper technologies which have proven successful in Porsche's factory customer motorsports programs in cars like Porsche 911 GT2 RS Clubsport, Porsche 935 (2019), and the latest Porsche 911 GT3 R.
The Porsche motorsports team based at the Nurburgring and KW Suspensions teamed up to develop a 3-way adjustable coilover suspension kit which is also compatible with the standard lift function on Porsche vehicles. This suspension kit is tailormade for road and regular track-day use, and the Porsche 911 GT2 RS MR equipped with this kit holds numerous track records.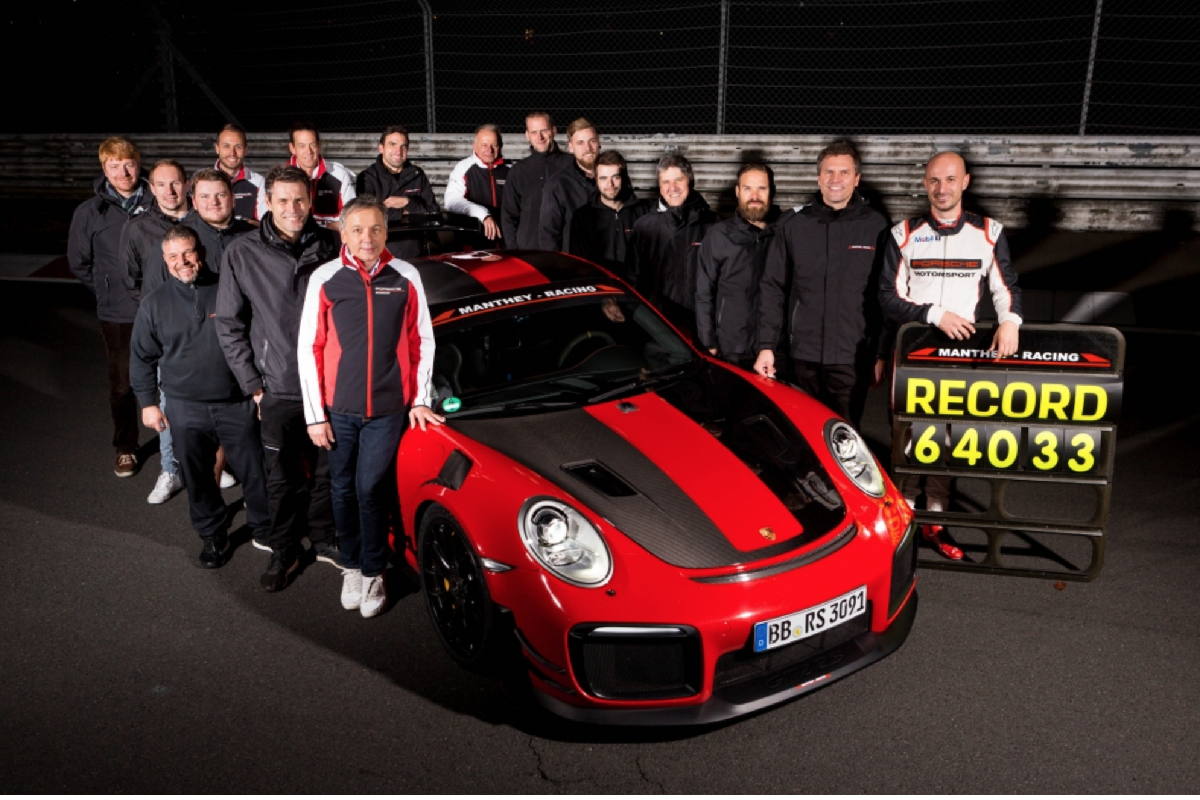 The vehicle-specific setup of the KW 3-way dampers are expertly developed through several rigorous test runs on the Nordschleife and the KW 7-post chassis dynamics test rig. The Clubsport 3-Way Coilover System offers advanced technology that allows further adjustment to your Porsche 911's suspension to accommodate wheel loads, vehicle weight, and changes in body stiffness due to strut bars, bolt-in roll bars, or welded roll cages.
Whether you want a comfortable ride, a sportier feel, or are looking for maximum performance, the decision is ultimately yours. You can manually tweak the low-speed compression damping with 13 precise clicks on the purple adjustment dial. The gold adjustment dial allows you to tune the high-speed compression damping with 14 precise clicks. The rebound adjustment provides 16 clicks that each deliver a noticeable change. A reduction in rebound forces offers a more comfortable ride quality that is better suited for highway cruising.
With the KW Clubsport 3-Way Coilovers Kit, your Porsche 911 will offer safe handling in every driving situation. Even with small suspension travel, steering movements, and minimal road undulations, the suspension reacts immediately. And, during powerful accelerations, the dampers support the tires and provide exceptional traction and support for the 911's body structure.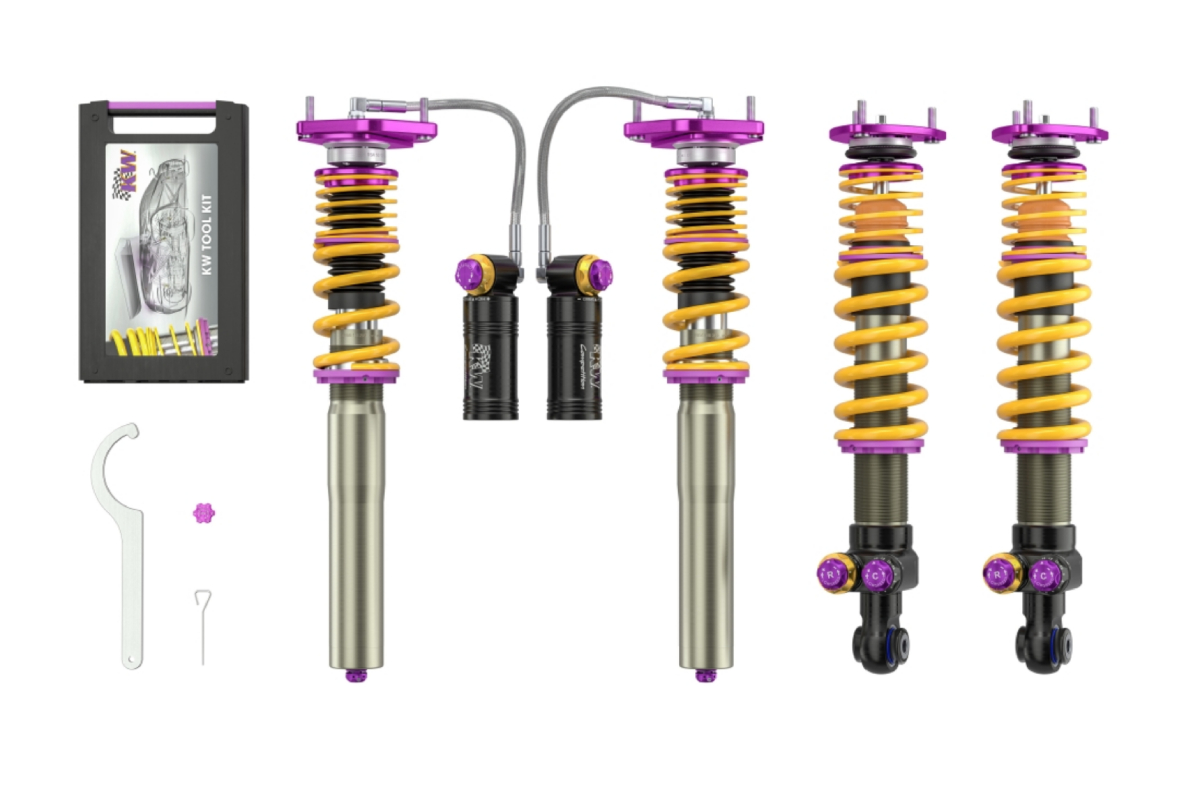 Fitment:
2018-2019 Porsche 911 (991.2) GT2 RS with OE nose lift system
2018-2019 Porsche 911 (991.2) GT2 RS without OE nose lift system
Features:
Continous lowering
TUV-tested adjustment range
16 precise clicks in rebound adjustment dampening
Adjustable compression damping
13 clicks in the low-speed range
14 precise clicks in the high-speed range
High-quality components for long-term durability
Independent damping force adjustability with aluminum spherical bearing top mounts available
Setup: Application and damper settings
KW Clubsport 3-way coilovers provide the flexibility to quickly dial their vehicle setup for various race tracks events and circuits.
If you have any questions, please do not hesitate to contact us. You can reach us by phone at 1-480-966-3040 or via email at sales@vividracing.com.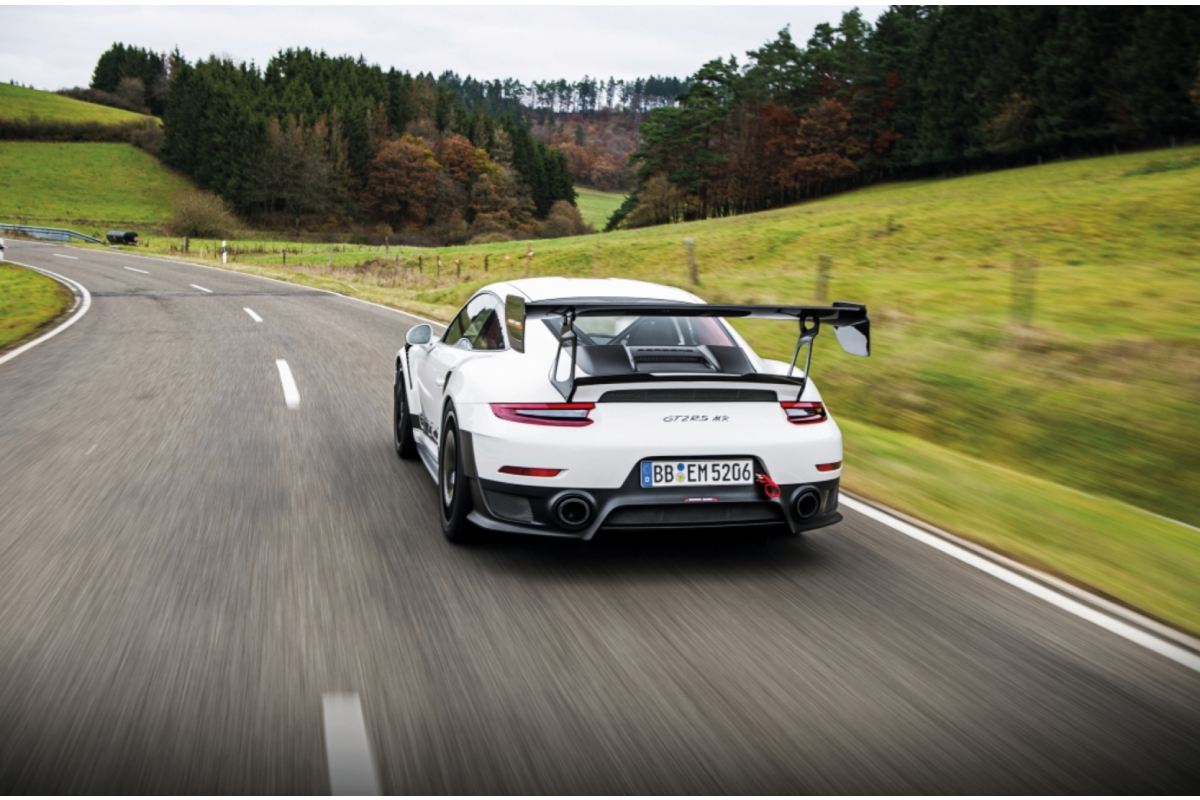 Related Images: