Seizing production at the end of 2011, the Ford Ranger had no intention of making a comeback. Fast forward 9 years and Ford drops a brand new Ranger in our laps and everyone went nuts. They re-engineered many aspects of the truck to make it stronger, lighter, and live up to its reputation of being one of the most reliable mid-size trucks money can buy.
It was not long before aftermarket manufactures got their hands on the new Ranger and started developing appearance, performance, and functional parts for this new chassis. T-Rex Grilles is one of the many brands to come out with some aftermarket parts early after production started. Being that T-Rex is about offering stylish, yet functioning, appearance modifications development for new grilles started quickly.
The new T-Rex grilles are designed with CAD software and laser-cut to ensure OEM fitment. To emphasize durability, the grilles are all one-piece construction that has a 2-stage semi-gloss black powder coat finish. Everyone loves options and that is especially the case with T-Rex Grilles. The ZROADZ grille incorporates one 20-inch light bar to help see further down the trail or path you are on. If you would like to retain your factory logo, there are two different options from the Laser-X Series to maintain that clean factory look but still stand out from the rest. Lastly, if you want the custom look T-Rex has you covered with their studded grille or 1-piece construction with outer trim that can easily be paint-matched to your color code.
Features:
One-Piece laser cut construction
Custom honeycomb design
Lifetime structural warranty
Made in the USA!
3 year warranty on powder coat finish
Stainless steel hardware included
If you have any questions, please contact us. You can reach us by phone at 1-480-966-3040 or via email at sales@vividracing.com.
ZROADZ Grille 1 Pc Replacement Incl. (1) 20″ LED – Z315821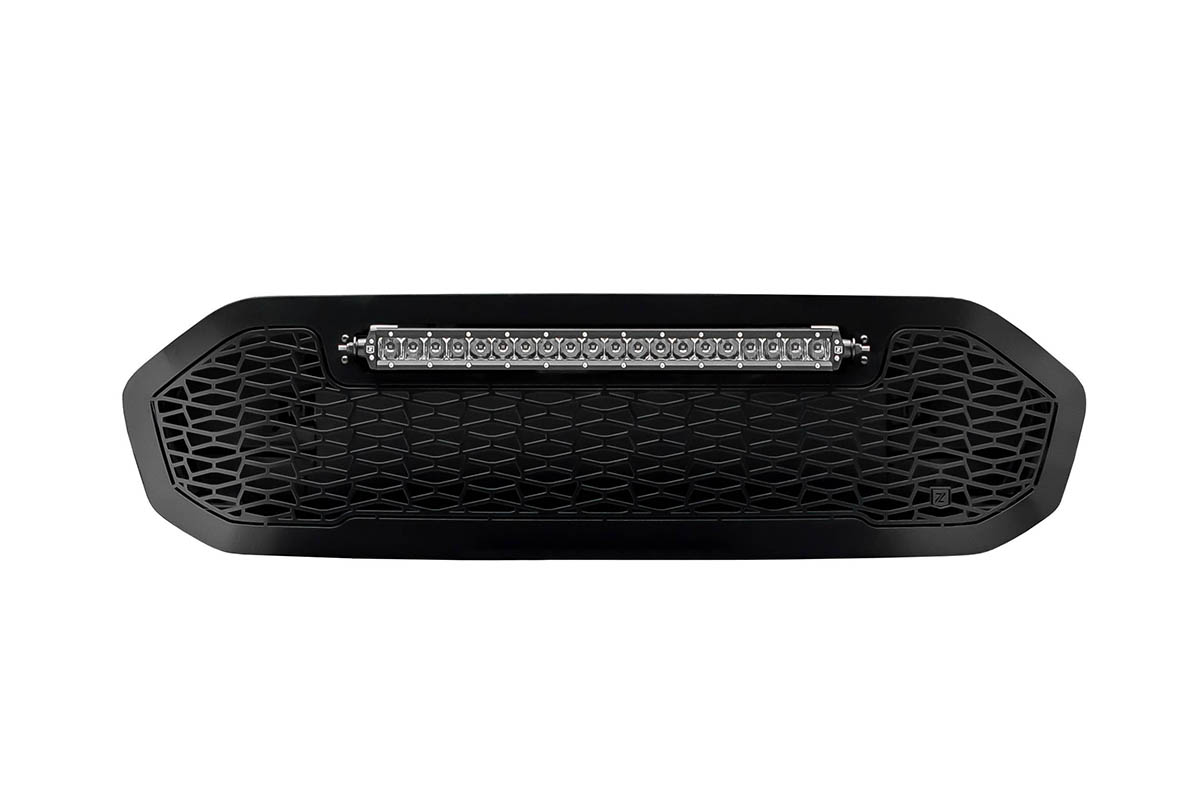 Laser X Grill | No Studs | 1pc Construction | Uses Factory Logo – 6315831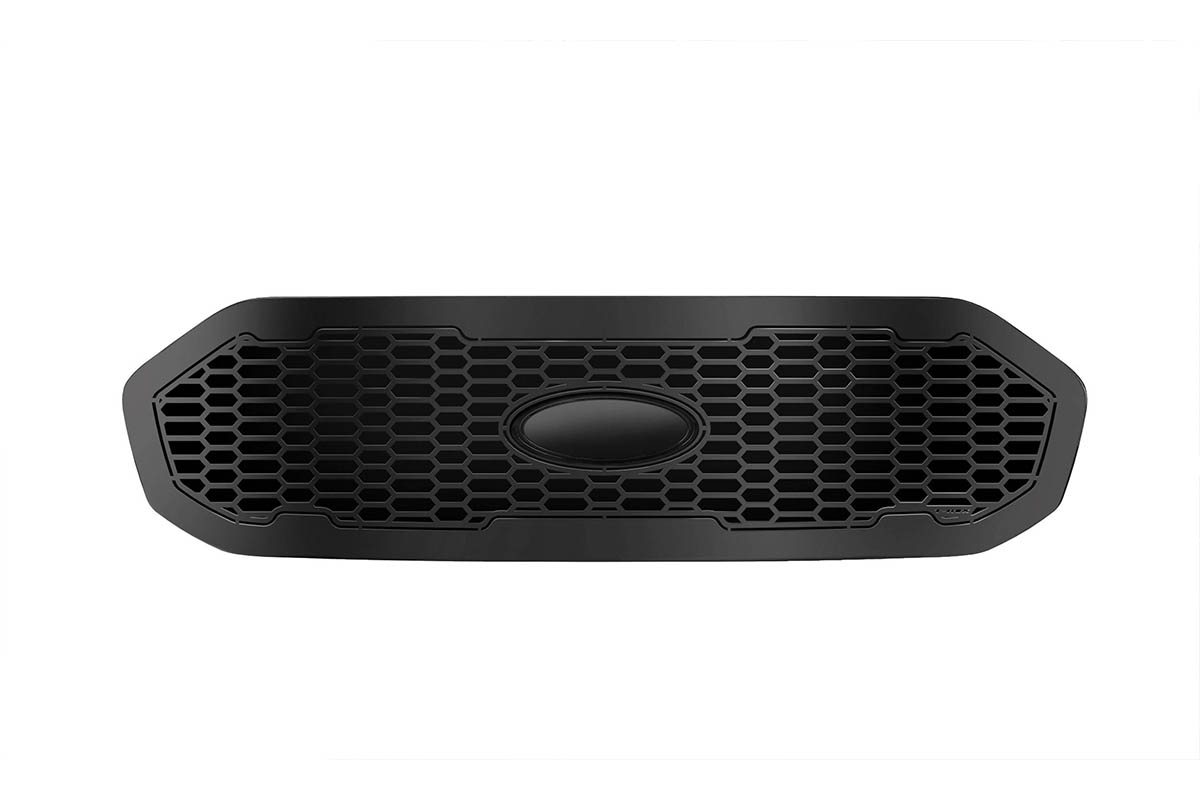 Laser X Grille | No Studs | 1pc Construction | Uses Factory Logo | W/ trim – 6315823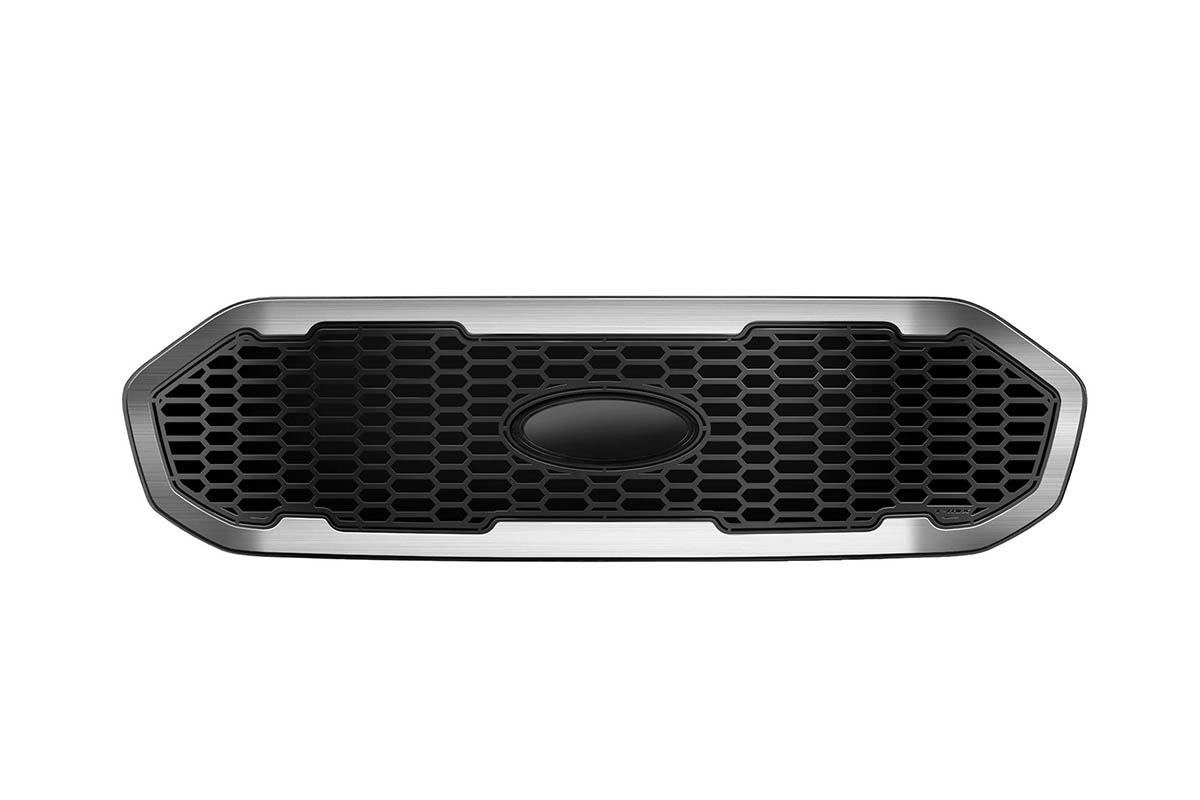 Laser X Grille | No Studs | 1pc Construction | X-Metal Logo | W/Trim – 6315824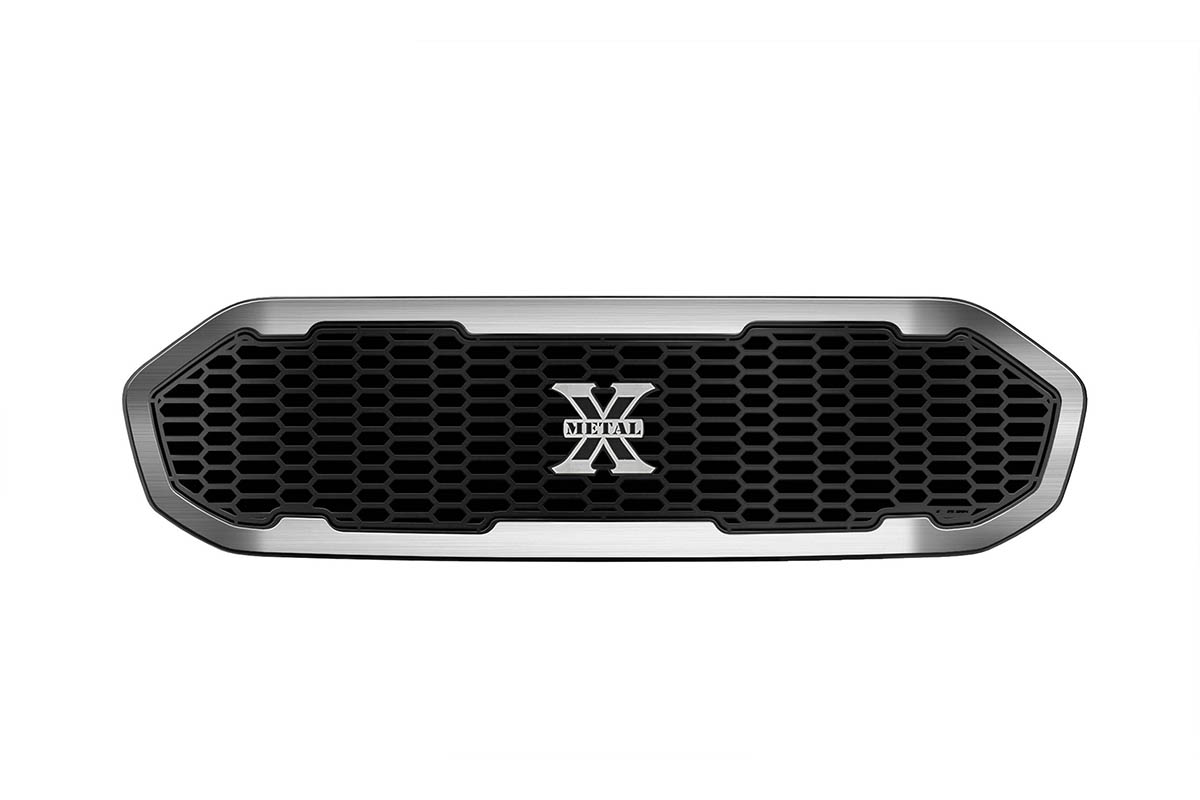 Laser X Grille | Chrome Studs | 1pc Construction | X-Metal Logo – 6315821