ST Suspensions is known for having one of the largest application ranges of any suspension manufacturer in North America. That being said, the company is constantly expanding its product lineup to include new and innovative suspension parts/systems as well as more vehicle fitments. And now, ST Suspensions has just released its well-regarded adjustable lowering springs for the 2011-2021 Dodge Challenger and Charger 2WD models – both the six-cylinder and eight-cylinder models.
Since its debut back in 1964, the Dodge Charger is still a highly sought-after vehicle and true American icon. Throughout the decades, the beloved muscle car has become a staple of American culture like its brother, the Dodge Challenger. ST Suspensions is proud to now offer adjustable lowering springs for Dodge Charger and Challenger enthusiasts alike. These kits include the vehicle-specific bump stops with a dust protection system to defend your standard suspension against tear and wear caused by spray and salt to keep your car looking and performing at its best.
As a great alternative to standard springs, ST Suspensions has manufactured an adjustable spring set that allows Dodge owners to tweak the height of their vehicle using a height adjuster. This remains possible even after the kit has been installed on the car, thus allowing you to dial in your ride height to match your wheel and tire combination! Not only do these adjustable lowering springs provide more aggressive styling for your Dodge, but they also vastly improve steering behavior and agility – all while complementing your OE dampers perfectly. Moreover, all driver assistance systems and comfort features of an adaptive series suspension remain with ST's vehicle-specific spring setups.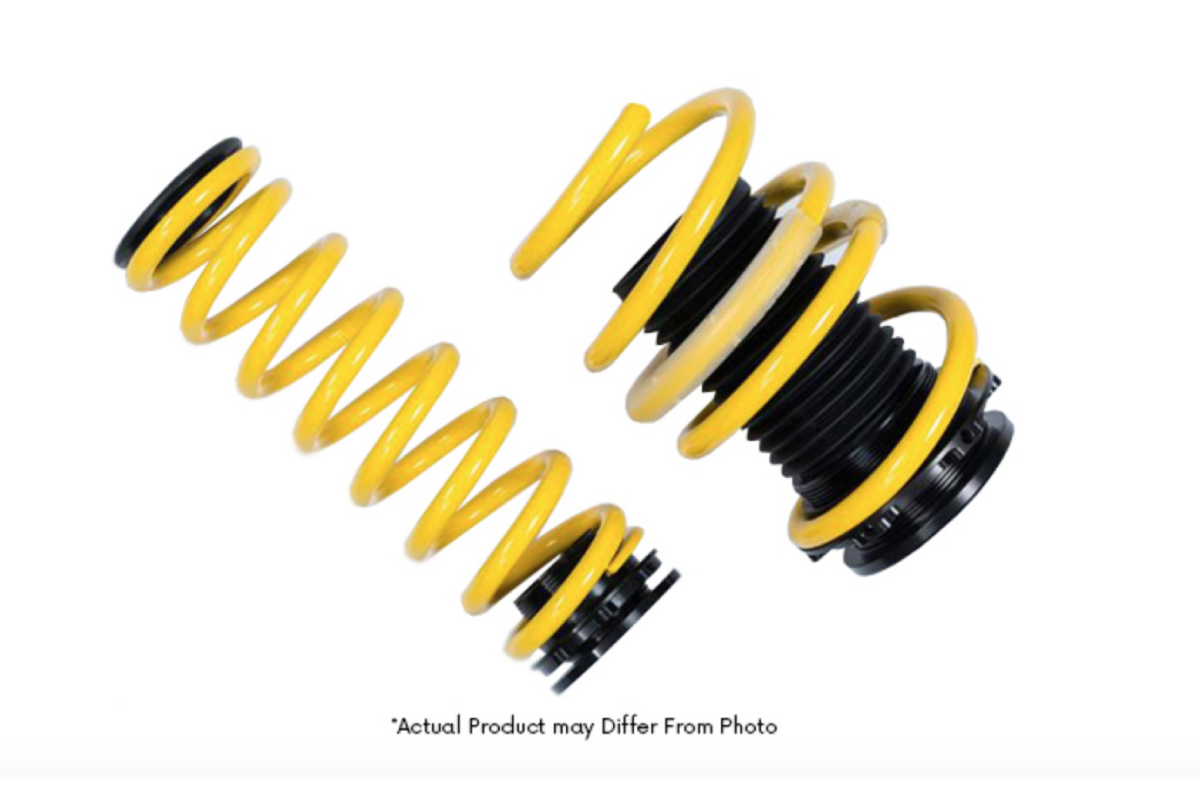 Features:
Individual height adjustment of the standard suspension kit
Adaptive damper control remains active
OEM-quality lowering springs
No more 30-30 or 40-40!
Vehicle-specific spring rates
Better steering behavior
Improved stance/looks
High-quality surface finish
Fitment:
2011-2021 Dodge Challenger, Charger; (6 cyl. / 8 cyl.) 2WD without electronic suspension (Monroe dampers)
Setup: The ST height- adjustable spring kits are suitable for drivers who want to lower their car and have the advantage of an individual adjustment range.
If you have any questions about ST Suspensions or its products, please do not hesitate to contact us. You can reach us by phone at 1-480-966-3040 or via email at sales@vividracing.com.
Related Images: