For those that enjoy off-roading and overland LP Aventure has the ultimate selection of parts for you. Based out of Canada, LP Aventure offers 20+ years of experience in the off-road industry which is conveyed through high-quality parts. Each product offered from LP Aventure provides unmatched craftsmanship, functionality, and quality.
Lift kits are precisely engineered to maintain factory alignment specs and ride quality. Using heavy-duty materials offers strength and durability allowing owners to trust that their suspension can handle anything they throw at it. All the necessary hardware and components for each lift kit is provided to ensure proper fitment and longevity.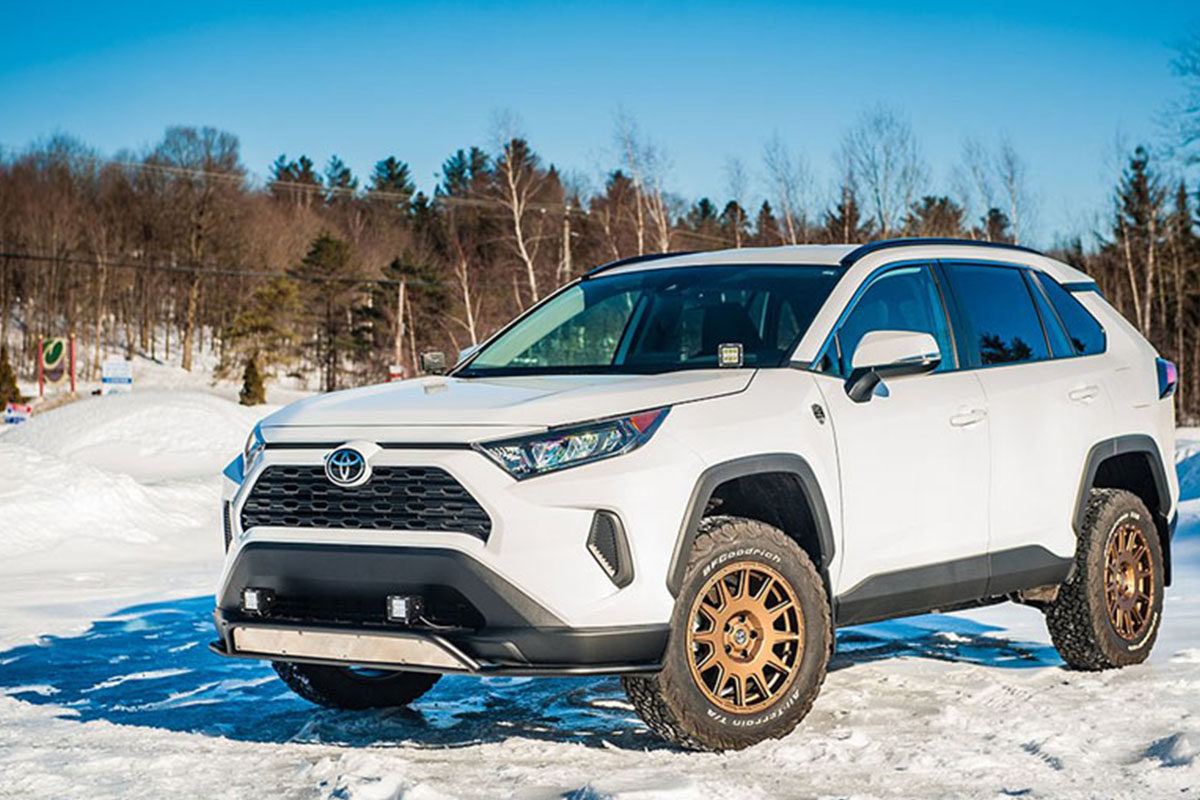 Also offered from LP Aventure are skid plates and bumper guards for many different vehicles. Protecting the front of the vehicle is essential when off-roading as the radiator and other components can very easily be damaged. If the radiator gets damaged, it could render the car useless and leave you stranded. Be sure to get your LP Aventure bumper guard today!
Illuminating trails and your surroundings is made easy with LP Aventure hood hinge light brackets. Providing a simple mounting solution from the hood hinge allows pod lights to be mounted in a stealthy way. The age of roof-mounted light bars is long gone and LP Adventure is helping pioneer this new path of innovative light mounting.
If you have any questions about LP Aventure or its products, feel free to contact the Vivid Racing team. You can reach us by phone at 1-480-966-3040 or via email at sales@vividracing.com.