Our Porsche 991 Turbo is coming along nicely with many new modifications and accent work.  With the new Niche Wheels, Pirelli Tires, and H&R lowering springs, we got our prototype 991 Turbo roll bar completed, powdercoated, and installed.  The bolt in roll bar is designed to allow you to run racing harnesses for track days and help stiffen up the chassis.  The bar is built in 6 pieces to allow for easy installation.  It consists of the roof hoop, B pillar legs, rear seat legs, and harness bar.  These are available on our site here for ordering in a variety of colors.
In addition to the above mods, we also got our tail in gear working on some aesthetic pieces with our in-house carbon fiber shop.  Working with our Project Car and developing new products on it is time consuming.  Using foam to sculpt our designs, we then made several changes to come up with our carbon fiber diffuser.  The rear diffuser is very aggressive but still flows with the vehicles lines.  As a add-on rear piece, it fits nicely over the gray plastic with simple 3M tape.  All carbon fiber, it has a 1×1 weave with a glossy clear coat.  These are in production right now.  Ready for sale however is our carbon fiber OEM intercooler ducts and mirror caps.  These help tie in the rest of the carbon fiber in and out on the 991 Turbo.  The mirror caps are a nice add on that wraps around the mirror exposing some paint color for a subtle contrast.  You can find these here on our site.  The ducts are OEM that have been overlayed with carbon fiber.  We take the stock black ABS plastic ones and use 1×1 carbon weave with a glossy clear coat to make these rear fender pieces pop nicely.
We have more coming including a rear wing that works with the factory hydraulic speed function, front air dam, and some super crazy power parts!  Enjoy this photoshoot taken at Arizona State University!  View all our Porsche 991 Turbo parts here.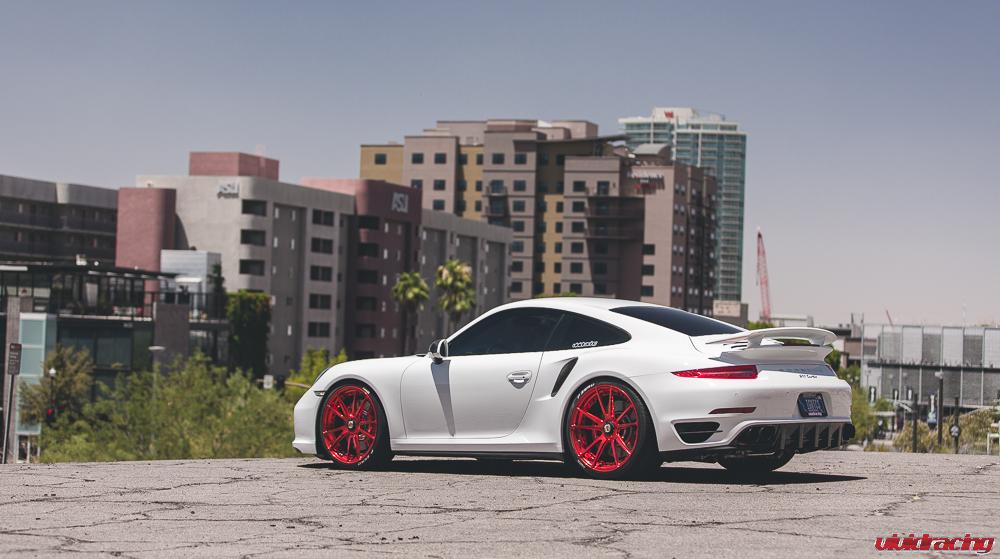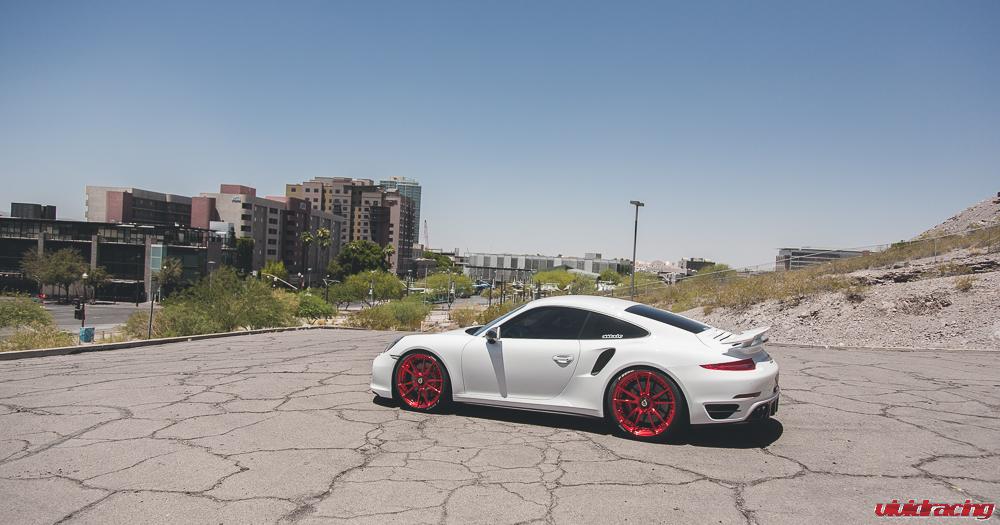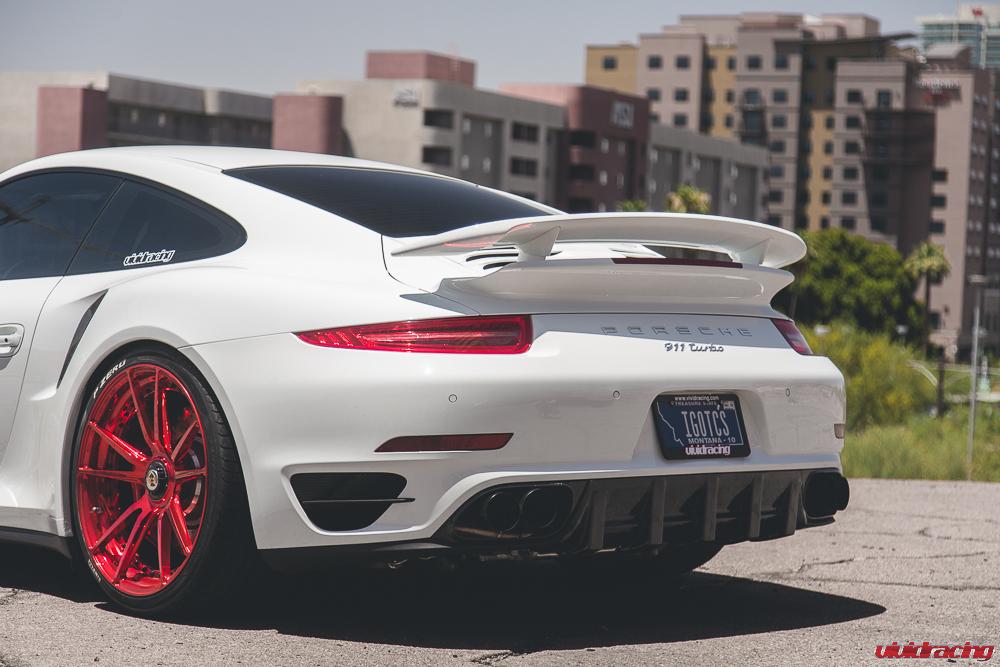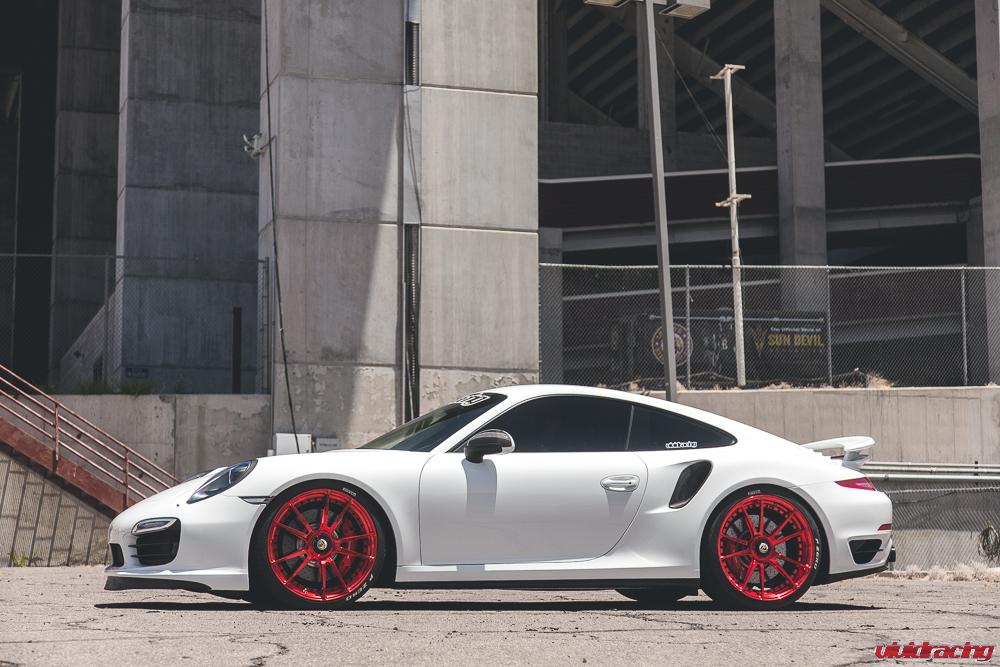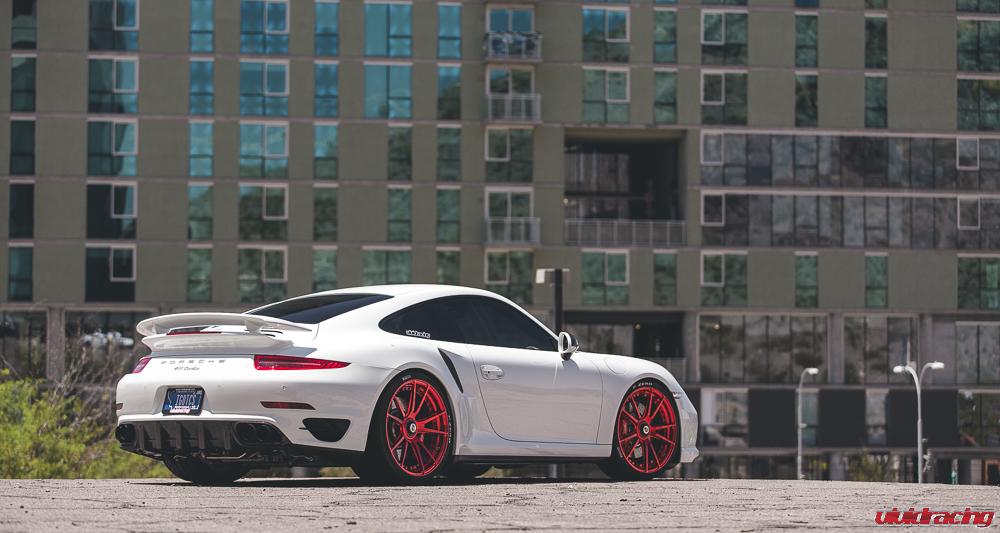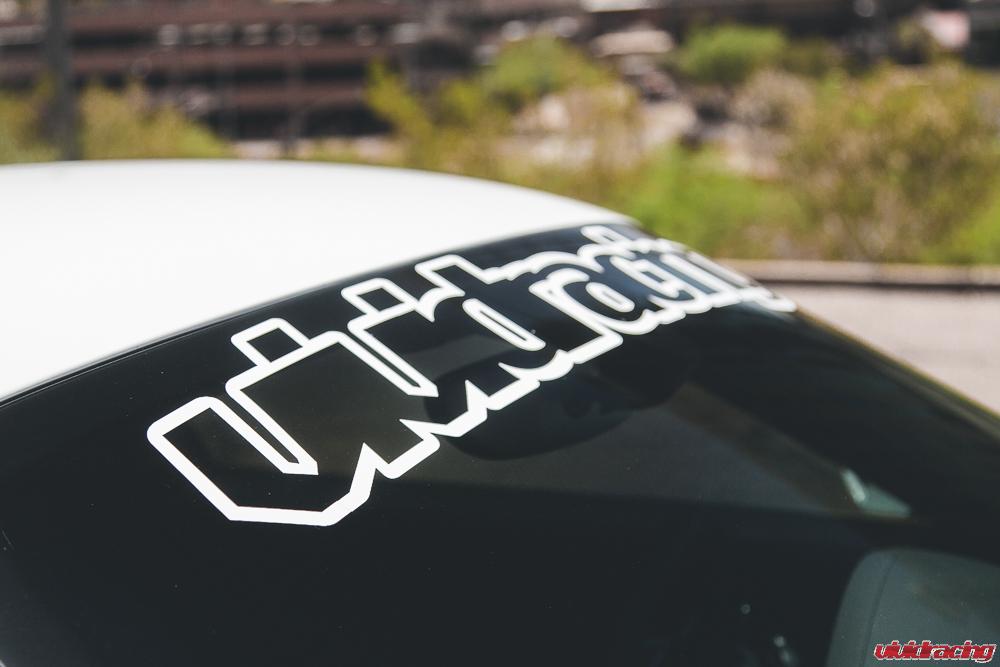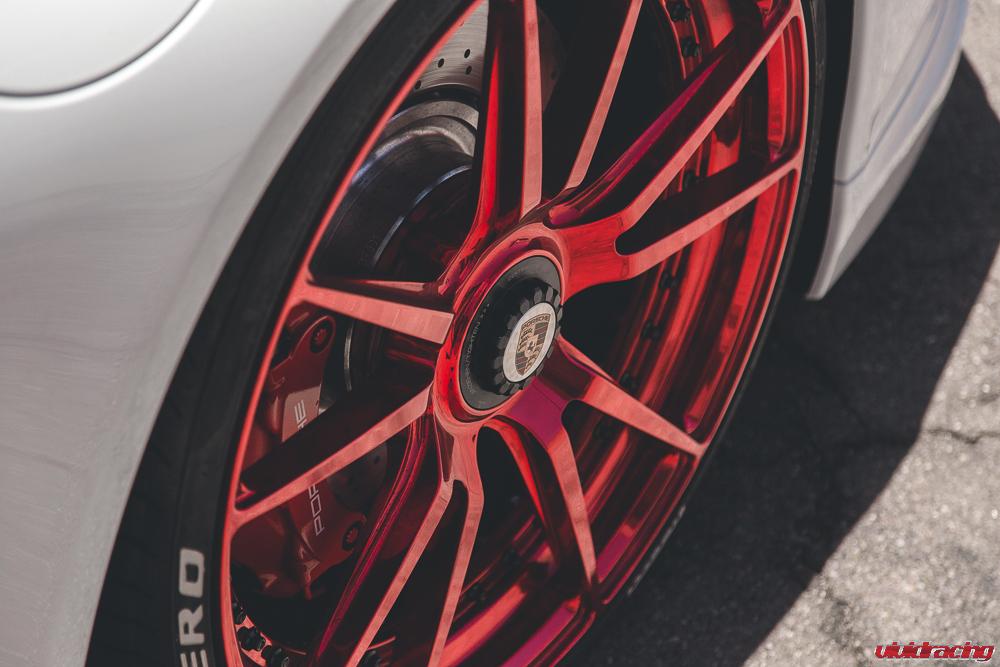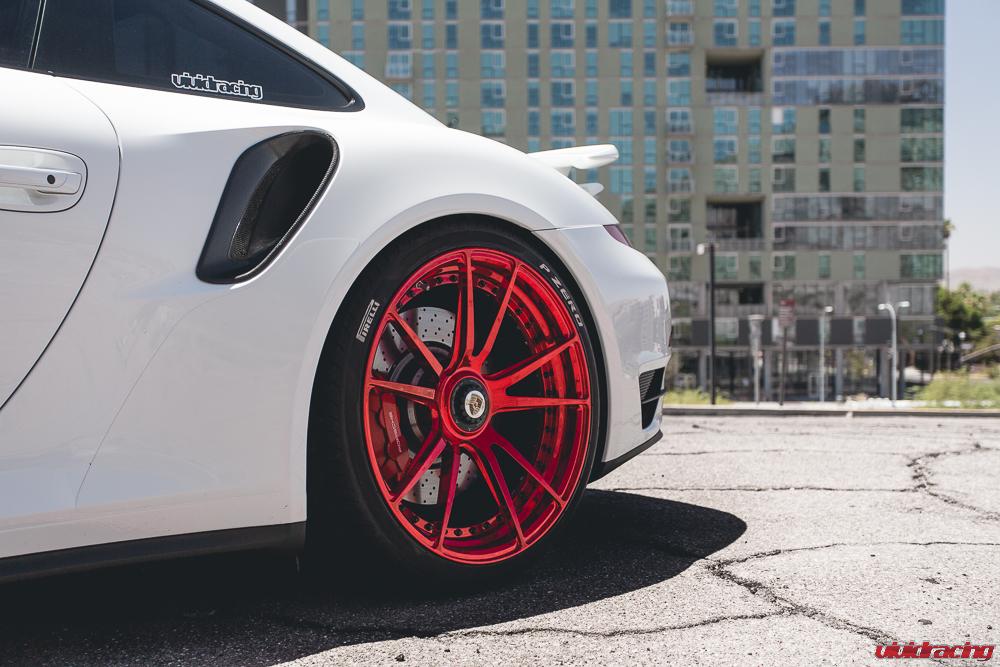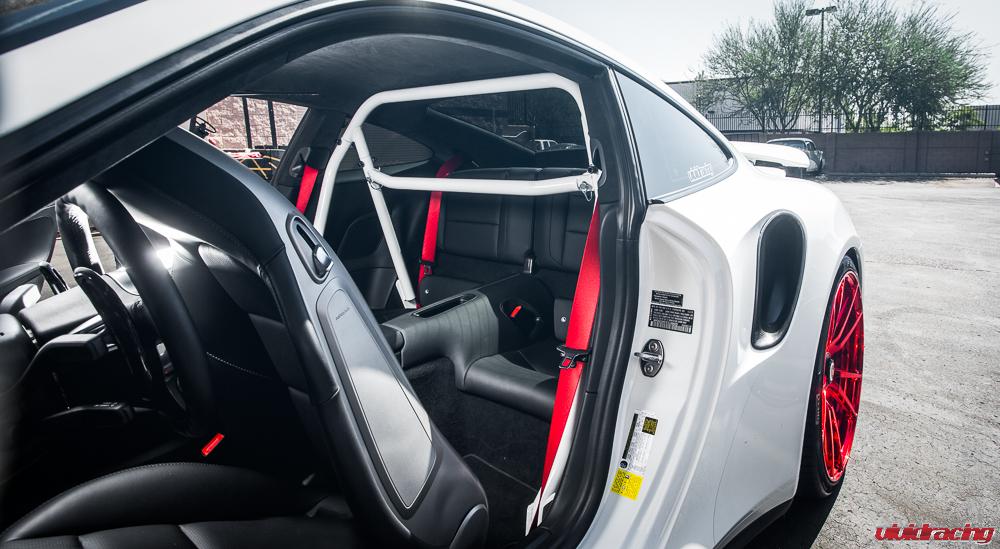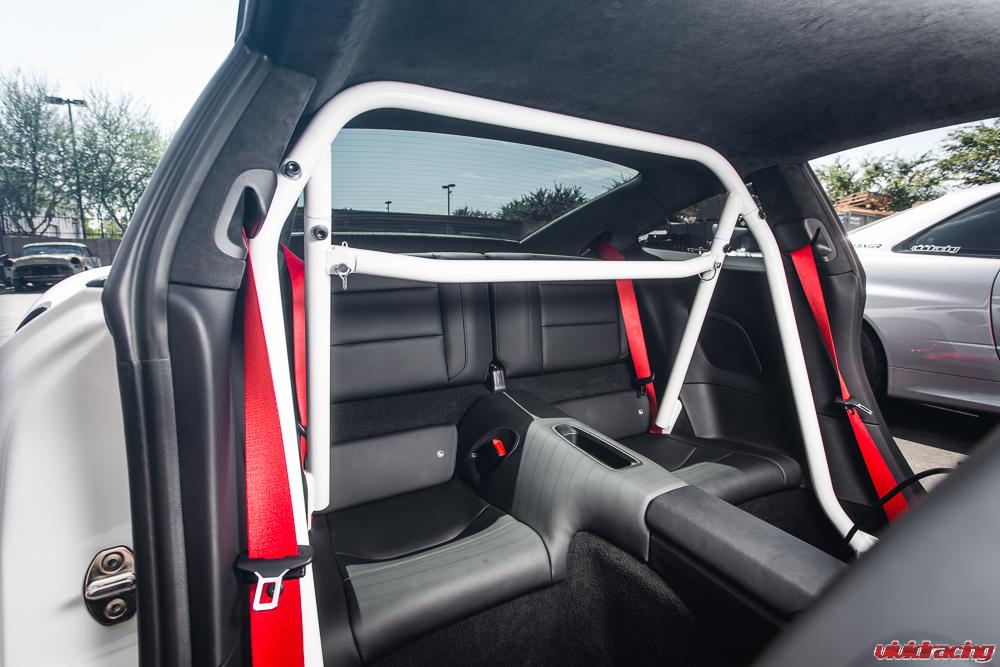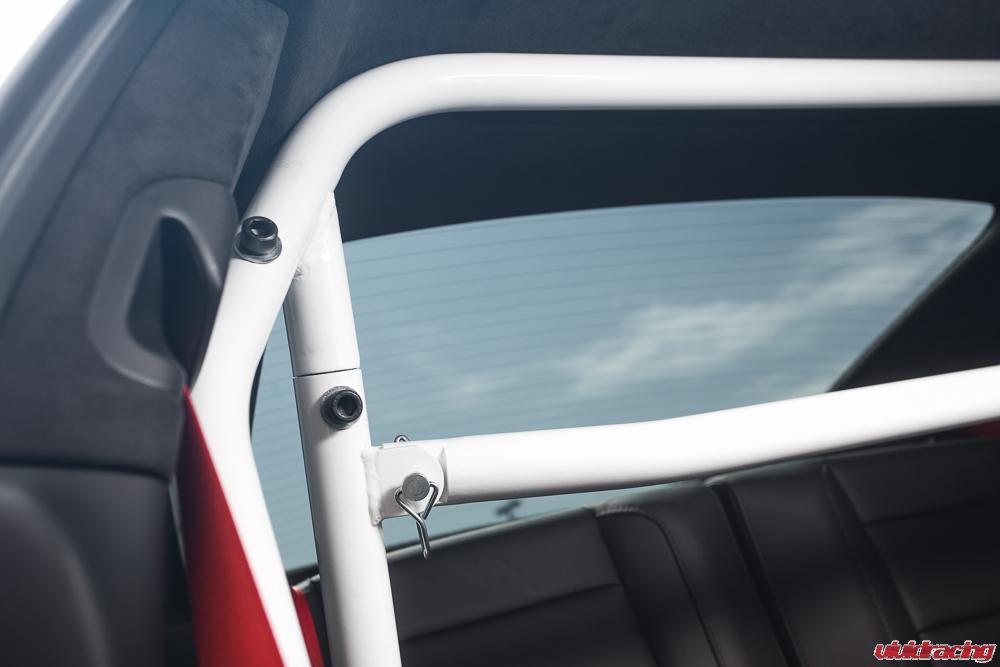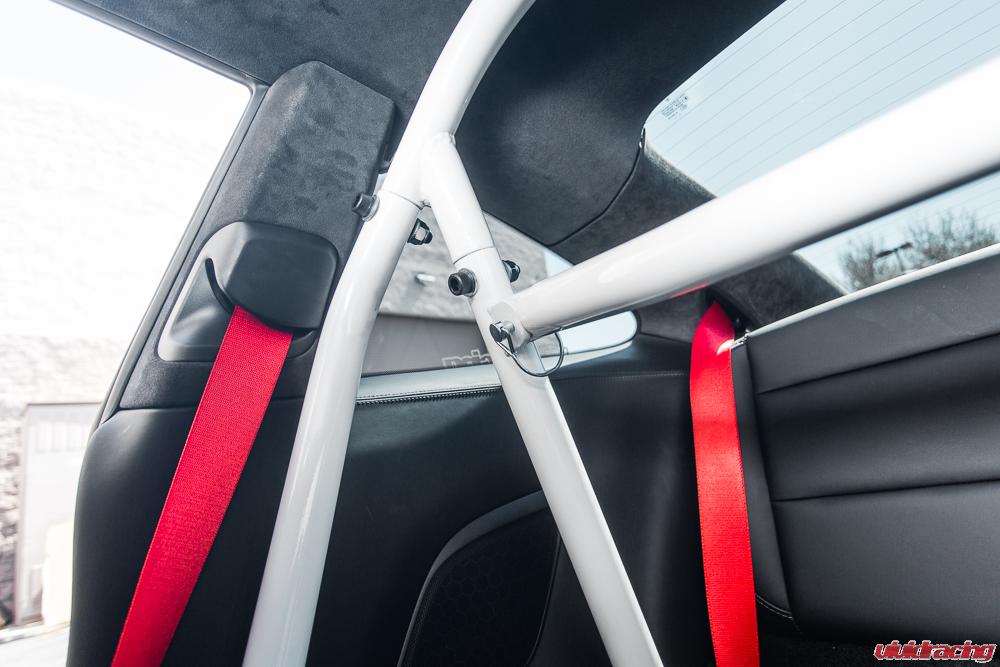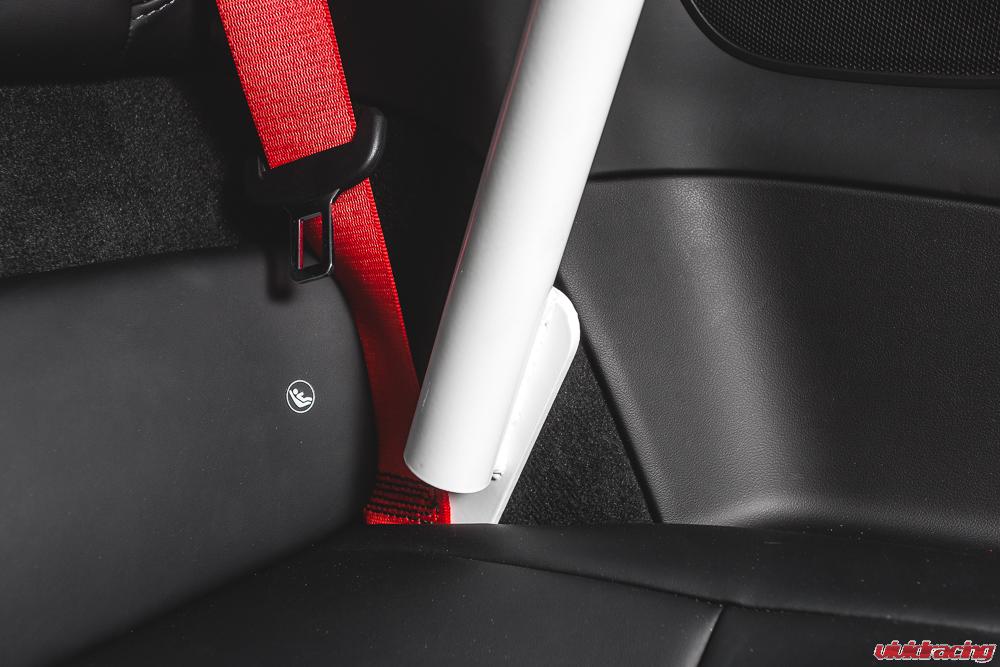 Related Images: