The Acura RDX is a bold and purposeful SUV that checks all of the boxes when it comes to aesthetics, performance, handling, and overall comfort. It's a sporty and refined premium crossover that does it all and looks good doing so. With a hard-hitting 272-horsepower VTEC Turbo engine, adaptive dampers, and an available SH-AWD system, you can take corners with confidence and enjoy precision control over your ride. One thing is for sure: the RDX is engineered to react. The retuned IDS drive modes adjust the performance of the car to a multitude of conditions with a super responsive Sport Mode for those who enjoy a little more fun. With all that said, the stock intake system suppresses some of the potential power that could be gained from Acura's 2.0-liter turbo system. Fortunately, the induction experts at PRL Motorsports have developed an upgraded intake that unleashes the hidden power under the hood of your 2019+ Acura RDX
PRL Motorsports is the preferred manufacturer and supplier of high-quality performance parts for Honda/Acura platforms, especially when it comes to their intake systems. The new PRL Motorsports Stage 1 Intake System for the 2019+ Acura RDX offers great gains at an affordable price point. This kit replaces the corrugated factory inlet hose with the brand's more attractive and smoother-flowing 4-ply silicone hose and high-flow air filter. The pleats found in the factory hose disrupt airflow, which limits the power potential and throttle response. This intake upgrade, however, boasts a more purposeful design to take in more air and cooler air so that your RDX's turbo can breathe more freely and better overall. You can either purchase the Stage 1 complete intake system, or purchase just the silicone intake hose or air filter separately.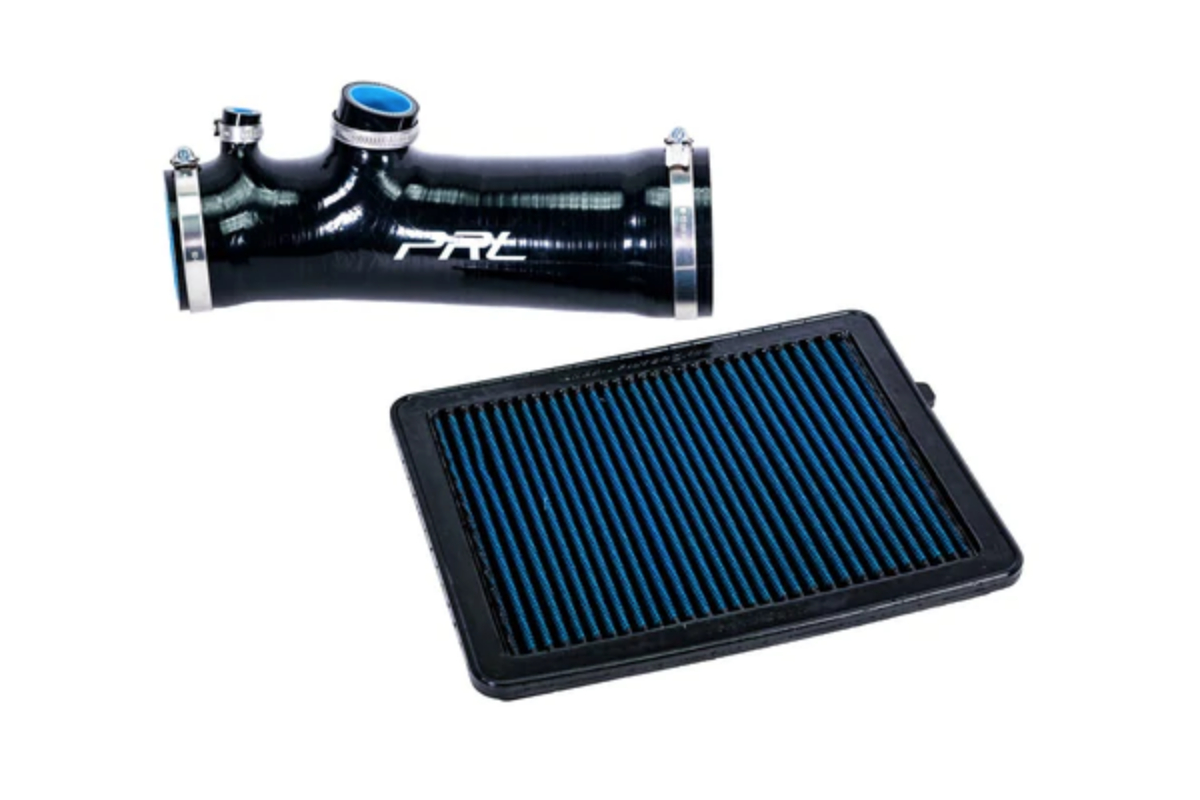 PRL's record-setting intake systems are the result of decades of experience put together by enthusiasts and manufacturers. PRL's air filters are designed to last the lifetime of your vehicle with proper cleaning and maintenance. The oiled filters use double-layer woven cotton with deep, dense pleats to increase the filtration surface by 10 to 15 percent. This helps promote a greater volume of air into the combustion chamber while also maintaining superior filtration properties. The specially designed cotton filter traps particles as small as 5 microns. What's more, each air filter is encased with stainless steel mesh to resist dents and stand the test of time in even the harshest of conditions. A lightweight filter lubricant is designed to be vehicle sensor-friendly and create a positive magnetic charge, or ionic bond, with the filter's mesh. This positive charge attracts negatively charged dust particles from entering the filter, causing them to stick to the stainless-steel mesh instead, allowing the cotton media to remain clear for maximum airflow.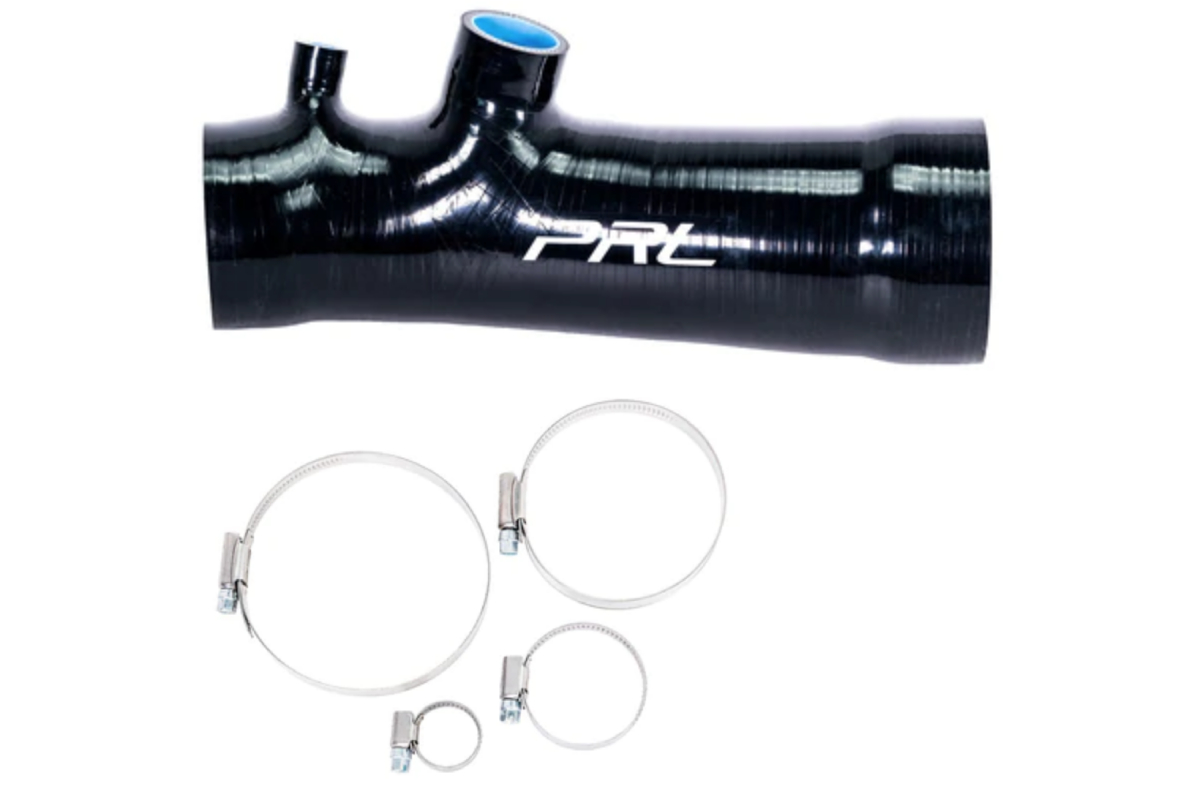 PRL Motorsports Stage 1 Intake System
(1) Drop-In Oiled Panel Air Filter
(1) 4-Ply Silicone Intake Hose Kit
Fits 2019+ Acura RDX 2.0L Turbo
Fits all variant models including RHD, International Models, etc.
No ECU Calibration Required

PRL Motorsports Silicone Intake Hose Kit
(1) 4-Ply Silicone Intake Hose Kit
(4) 304 Stainless Steel Worm Clamps
(1) Evap Purge Assembly
Fits 2019+ Acura RDX 2.0L Turbo
Fits all variant models including RHD, International Models, etc.
No ECU Calibration Required

PRL Motorsports Replacement Panel Air Filter Upgrade
OE Replacement for Part Number: 17220-5MS-H00
Fits all 2019+ Acura RDX models
Fits all variant models including CVT, 10AT, RHD, International Models, etc.
No ECU Calibration Required

If you have any questions, please do not hesitate to contact us. You can reach the Vivid Racing team by phone at 1-480-966-3040 or via email at sales@vividracing.com.