ProCharger has been a leader in the aftermarket industry for its unmatched supercharger systems. Founded in 1993, ProCharger has been designing, engineering, and building the most powerful, advanced, high-quality, and reliable intercooled and non-intercooled centrifugal supercharger kits on the market. If you want to get a mind-blowing driving experience with your 2020-2021 Jeep Gladiator JT 3.6L, you should get the new supercharger system designed specifically for your pickup truck. This supercharger system will offer the highest power per pound boost that will boost your truck's performance.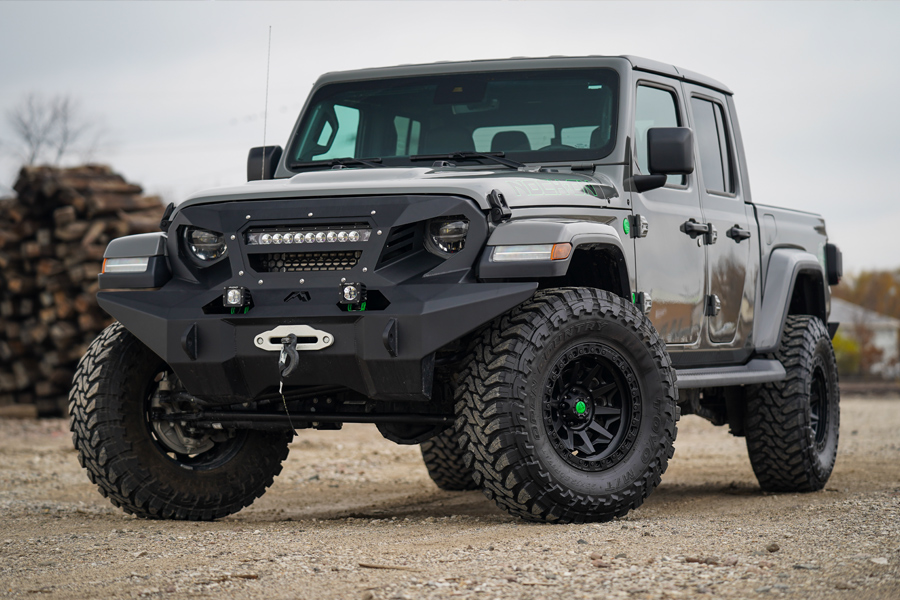 With this new product, ProCharger is happy to introduce a complete air-to-air intercooled supercharger system for the 2021-20 Jeep Gladiator JT equipped with the 3.6L engine to the market. The HO Intercooled System comes with an air-to-air intercooler for the Jeep Gladiator JT, and it also features a shared-drive design for the P-1SC-1 supercharger. This new supercharger system will give your truck a reliable 40-45%+ horsepower gain with just 7 psi, on otherwise stock 3.6L engines running premium pump gas.
This ProCharger supercharger system is quick and easy to install with no modifications needed, plus it will make towing enjoyable for your Jeep Gladiator as it is available with a best-in-class towing capacity of 7,650-pounds. The system and the tuner kits offers lower supercharger noise levels, and you have multiple finish choices as the supercharger and the bracket are available in satin, polished, or black finish, with intercooler also available in black finish.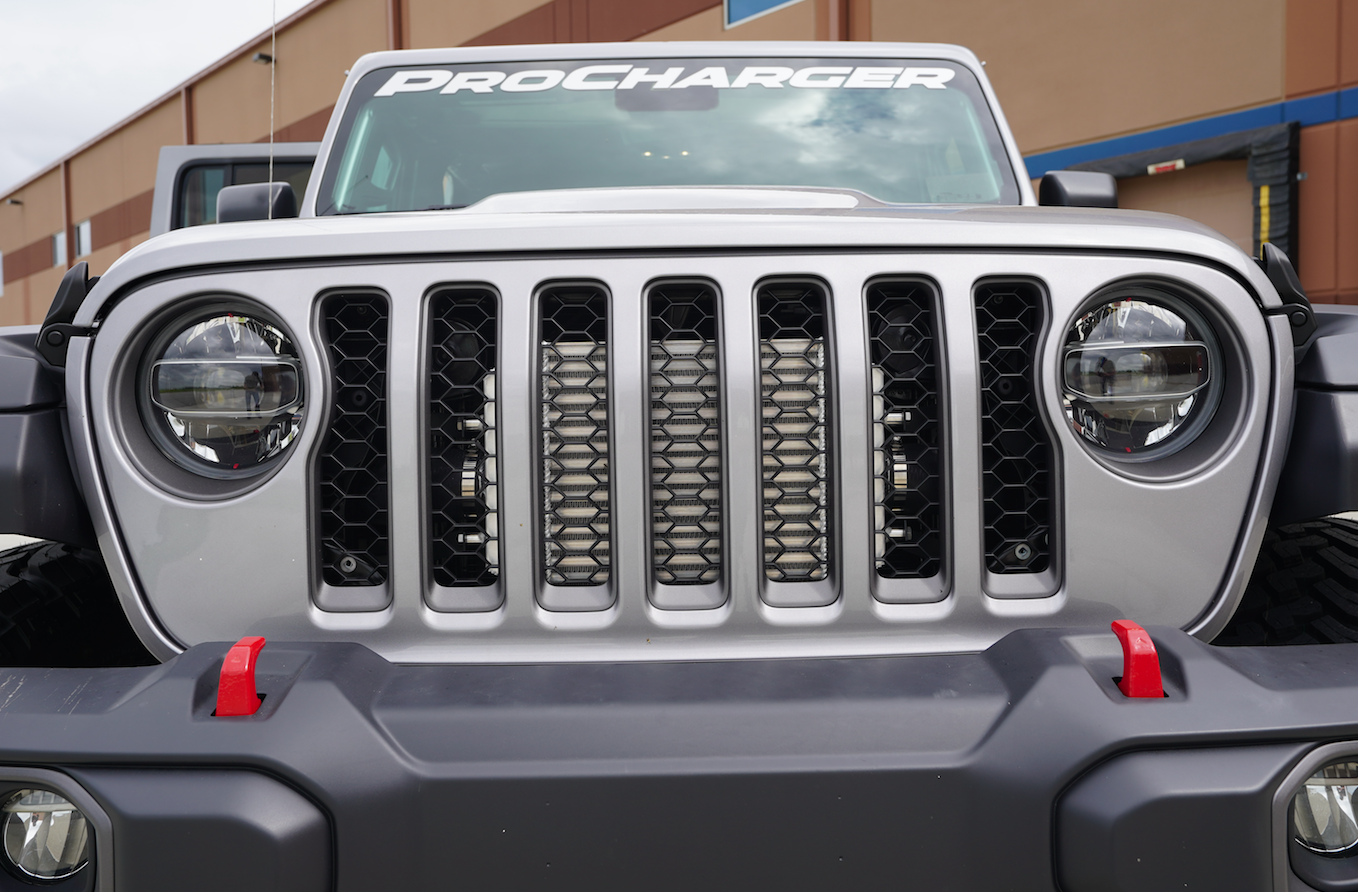 Features of HO Intercooled System:
Produces the coolest charge air temps and largest power gains
Provides boost/power on demand, which is great for on-road and off-road performance
Easiest installation, only requiring common hand tools, no cutting or bending
The air-to-air Intercooling provides consistent, reliable power, even in extreme conditions
Optimized supercharger and intercooler location minimizes heat transfer
Retains the factory intake manifold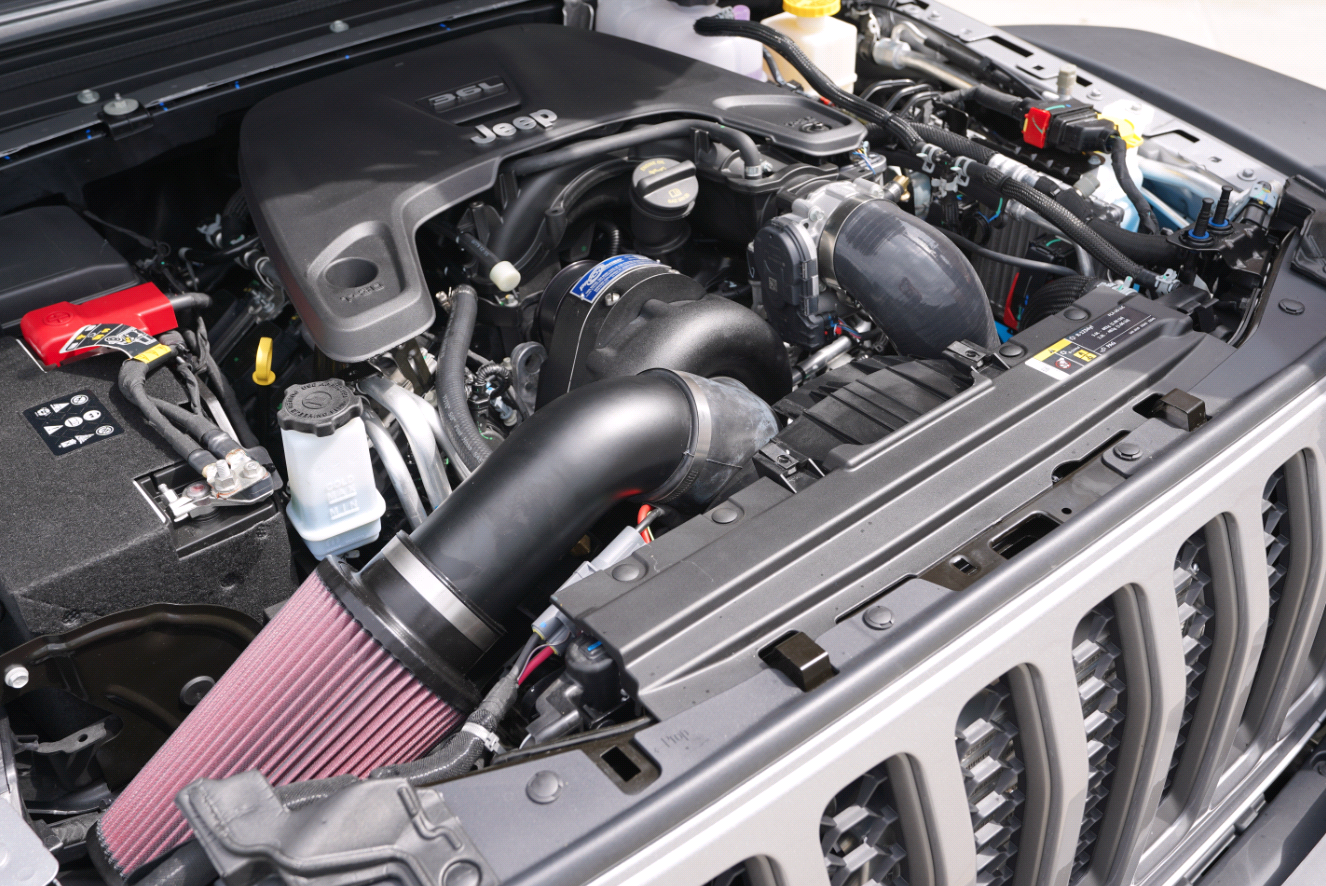 ProCharger Advantages:
Easiest and quickest supercharger installation in the industry
Better belt-wrap and easier pulley change
Large intercooler made for the Jeep Wrangler JT to maximize core size
Easy vehicle maintenance
Satin, polish, or black finish options available for brackets and supercharger
Bypass valve before intercooler
Only minor modifications to fan shroud (No metal cutting or bending)
Component relocation: Alternator
Non-factory parts: Trans cooler, belt

HO Intercooled Tuner Kits:
Omits tuning and fuel system components
Otherwise identical to HO Intercooled System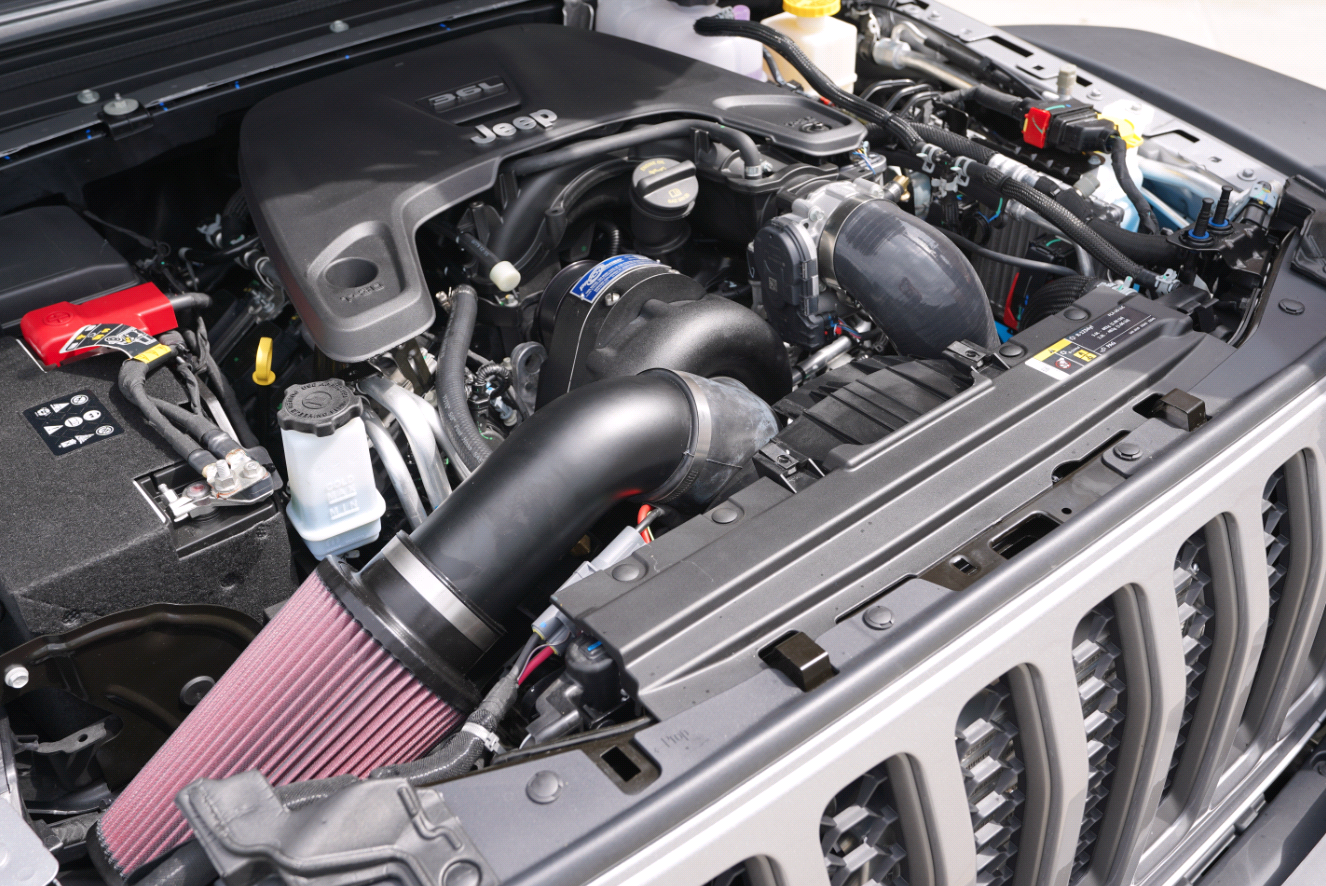 Optional Upgrades:
Polished, or black supercharger, bracket, intercooler finish
Helical gearset for noise reduction
If you're interested in purchasing the new supercharger system for Jeep Gladiator JT 3.6L 2020-2021 or you have any questions, just reach out to us at sales@vividracing.com or give us a call at (480) 966-3040