The Porsche GT3RS is essentially a race car out of the box.  Prepped with fully adjustable, lightweight sway bars, coilovers, weight reduction, and some sticky tires, it is basically ready to rock.  But like every Porsche, there is room for improvement.  Driving the GT3RS is extremely fun with its high revving power band.  Shifting through the gears, the linear feel is something out of a video game.  However like other Porsche cars we have done and owned, it just does not have that aggressive sports car sound.  Not wanting ear bleeding loud or stock quiet, we found a happy medium with the Agency Power center muffler delete and titanium exhaust tip.  Agency Power developed this center muffler exhaust kit which is a direct replacement for the factory muffler.  The muffler delete pipe features precision mandrel bent tubes, stainless steel construction, and perfection TIG welding.  As well, this part is Made in the USA here at the VR Headquarters.  Comparing the stock exhaust and tip to our Agency Power exhaust and titanium tip, our system saved another 4.4lbs off the rear end of the vehicle.
Get more details on this Porsche 997 GT3 Exhaust System here.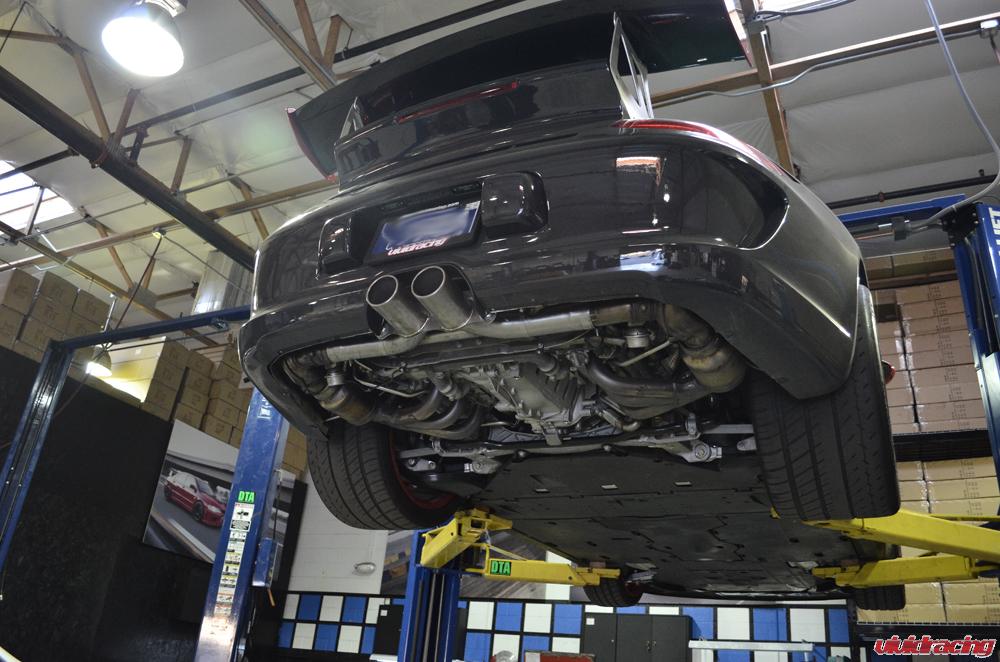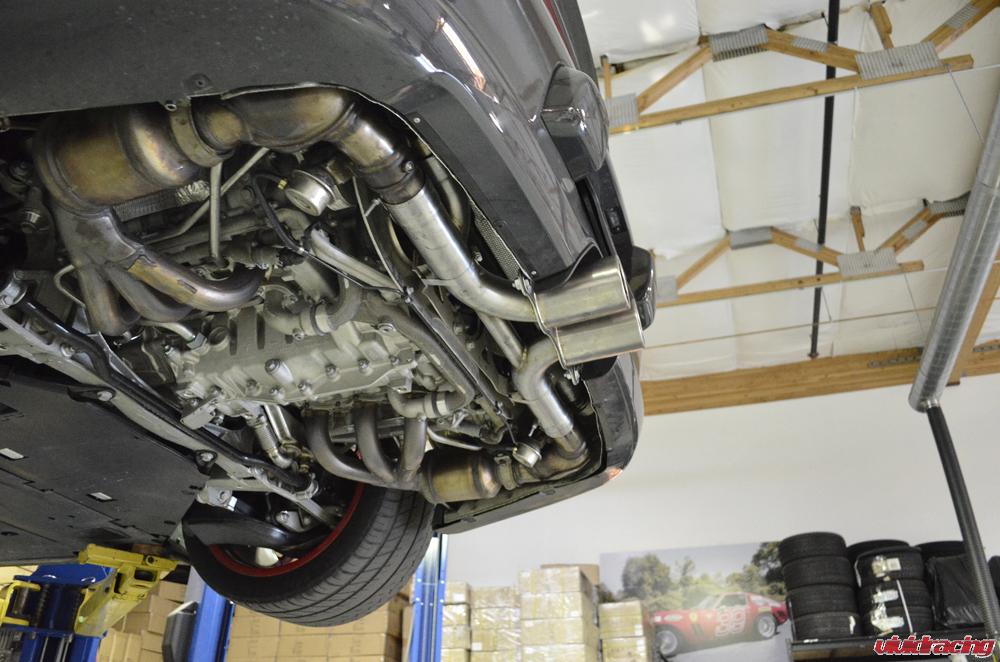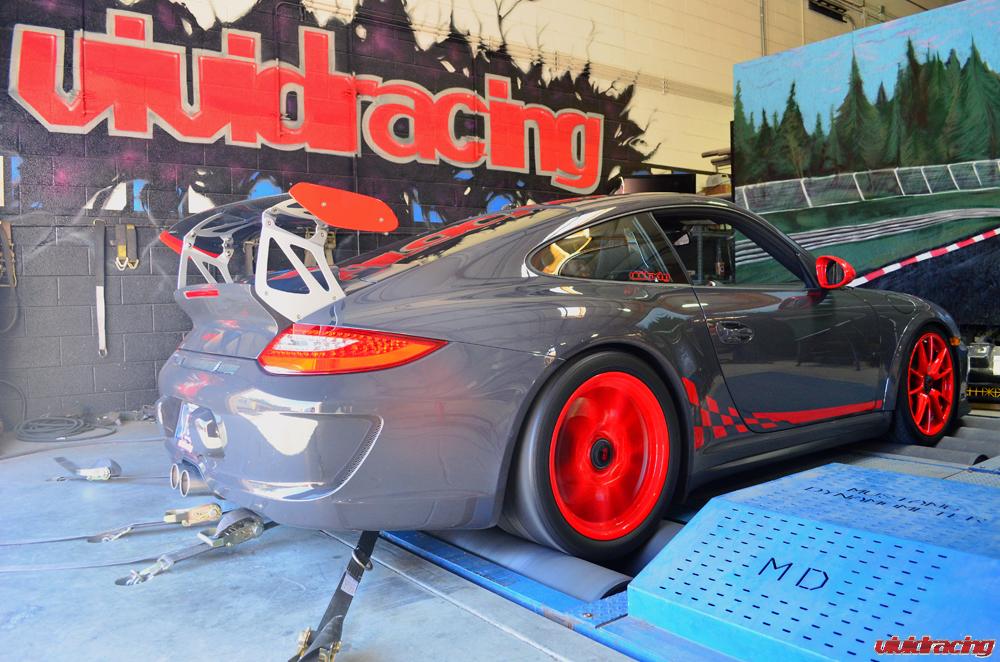 Simple Installation – 
Stock System.  Loosen left and right secondary muffler brackets.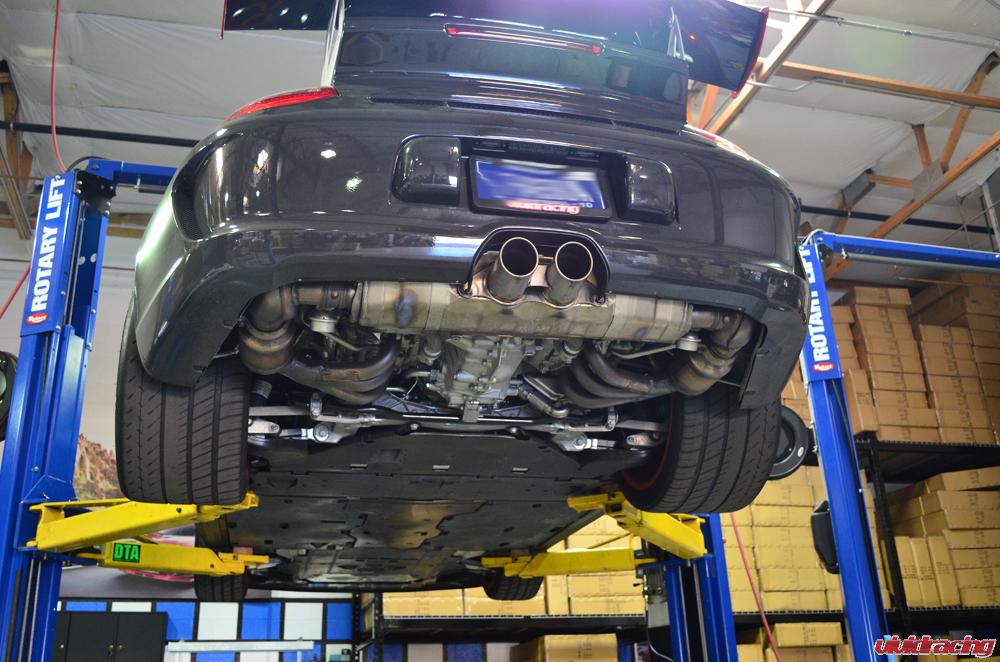 Loosen center muffler connecting clamps.  Remove muffler.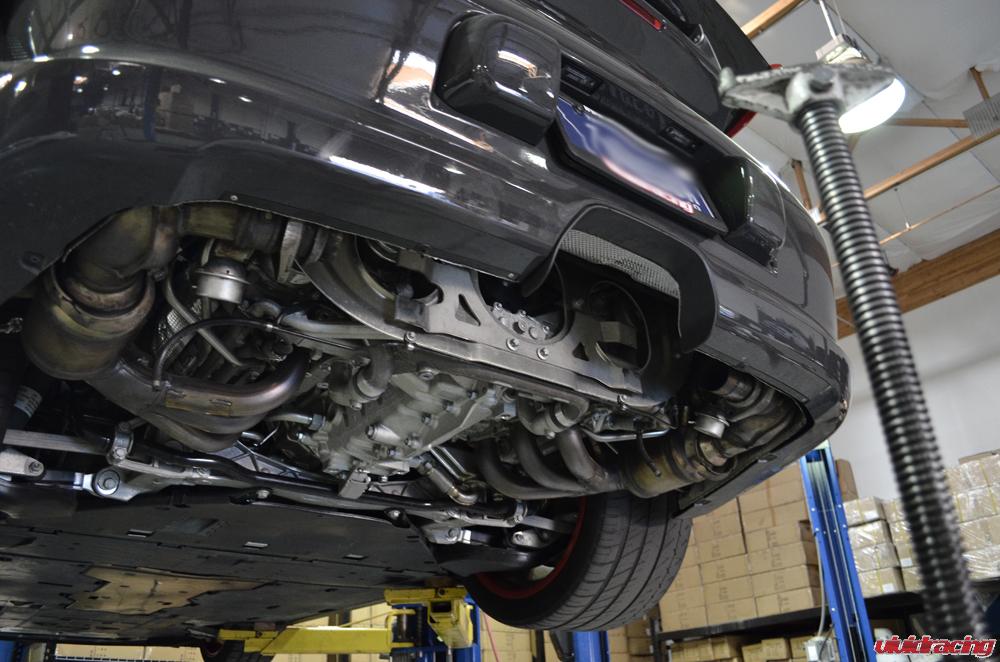 Place new muffler on and slide clamps over to tighten.  Then tighten side muffler brackets.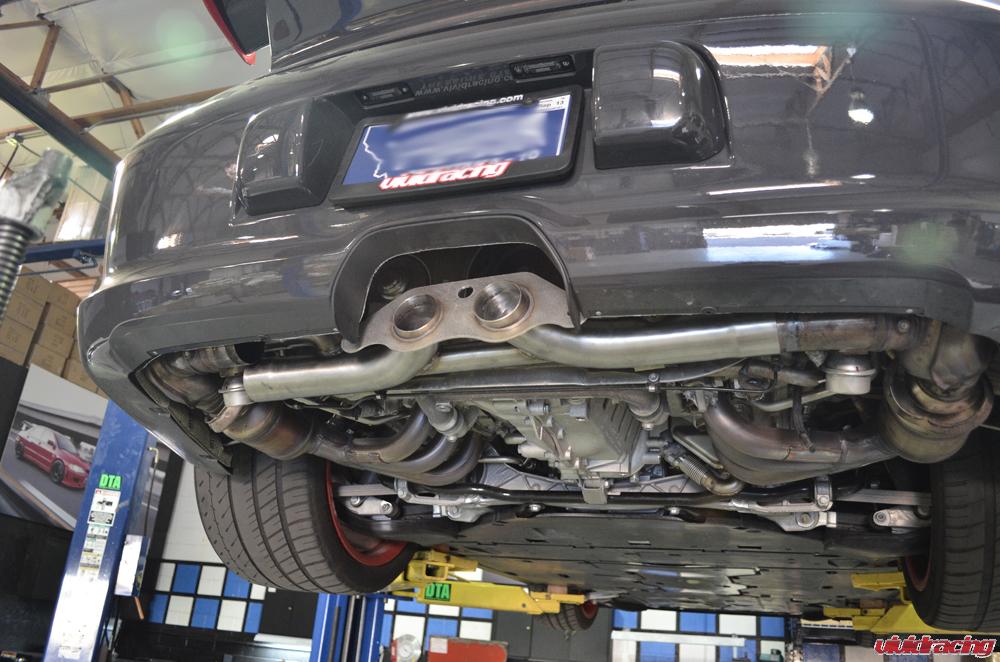 Add your tip!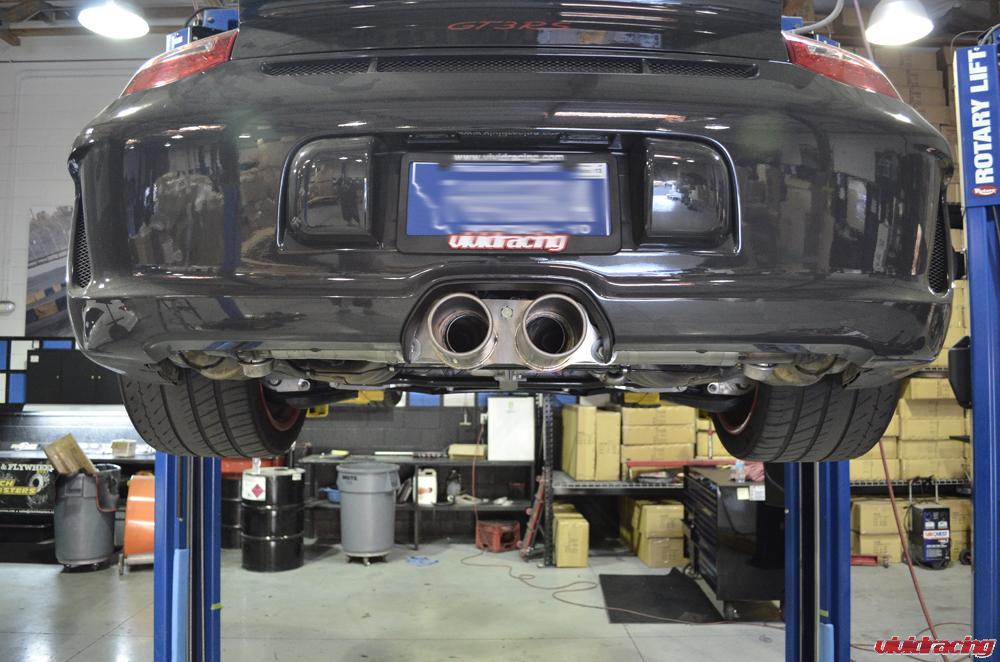 Weight Savings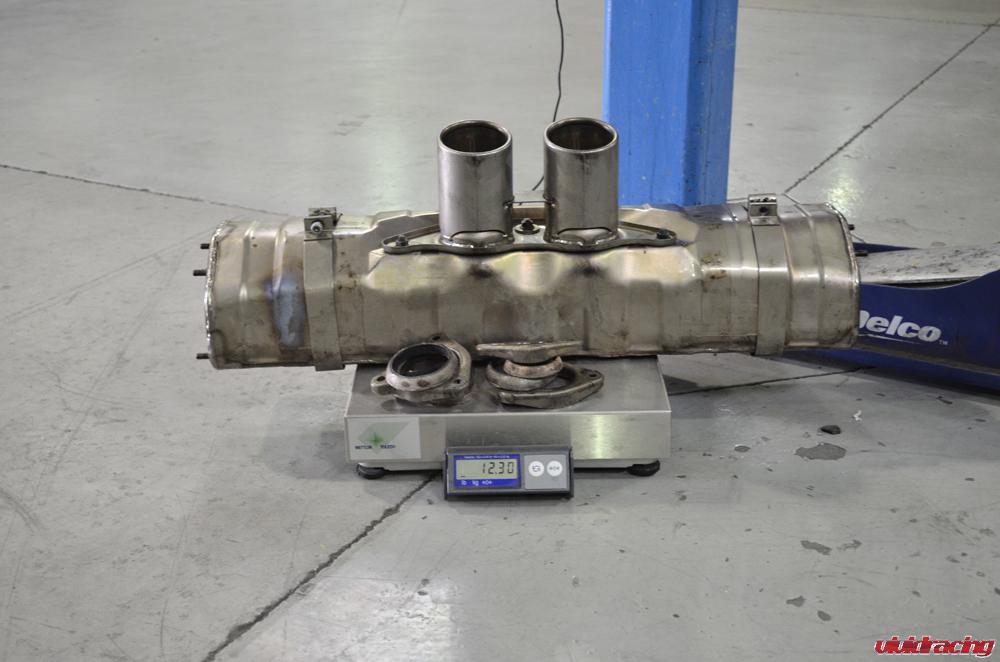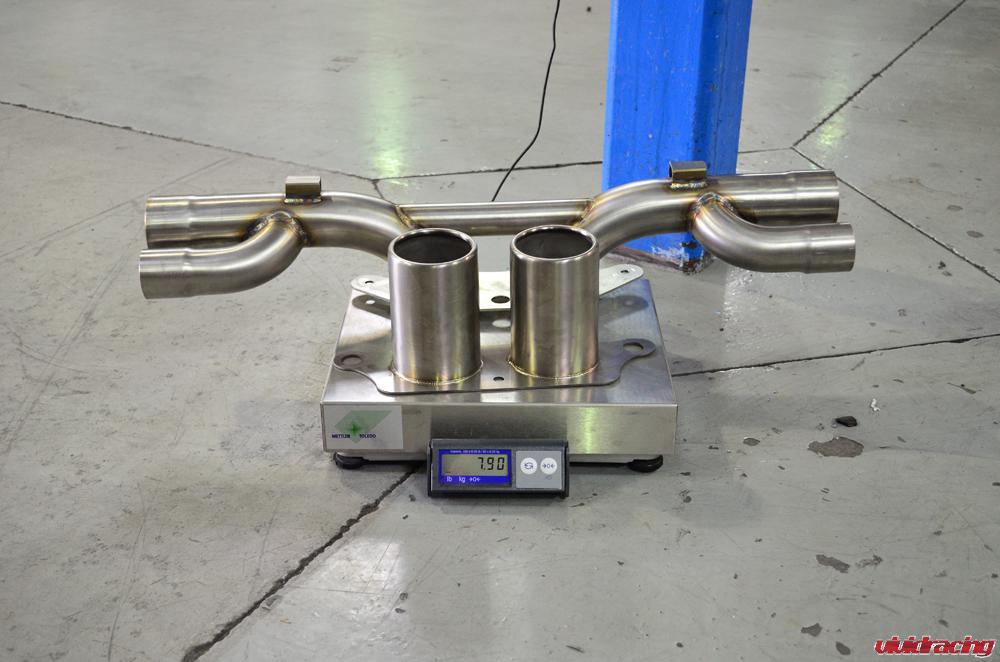 Related Images: