Over the years Vivid Racing has gone through large evolutions. What started as a little garage shop turned into a multimillion dollar parts distribution company. Along the way, there have been changes with our team, marketing strategies, goals, social media accounts, and our website. With a massive percentage of the internet's usage now coming from mobile devices, we decided it was time to completely revamp our entire website to make it much more mobile friendly. Along with the massive revamp of our main website, we also revamped our company blog, making it more mobile friendly and easy to the eye.
New Filtering System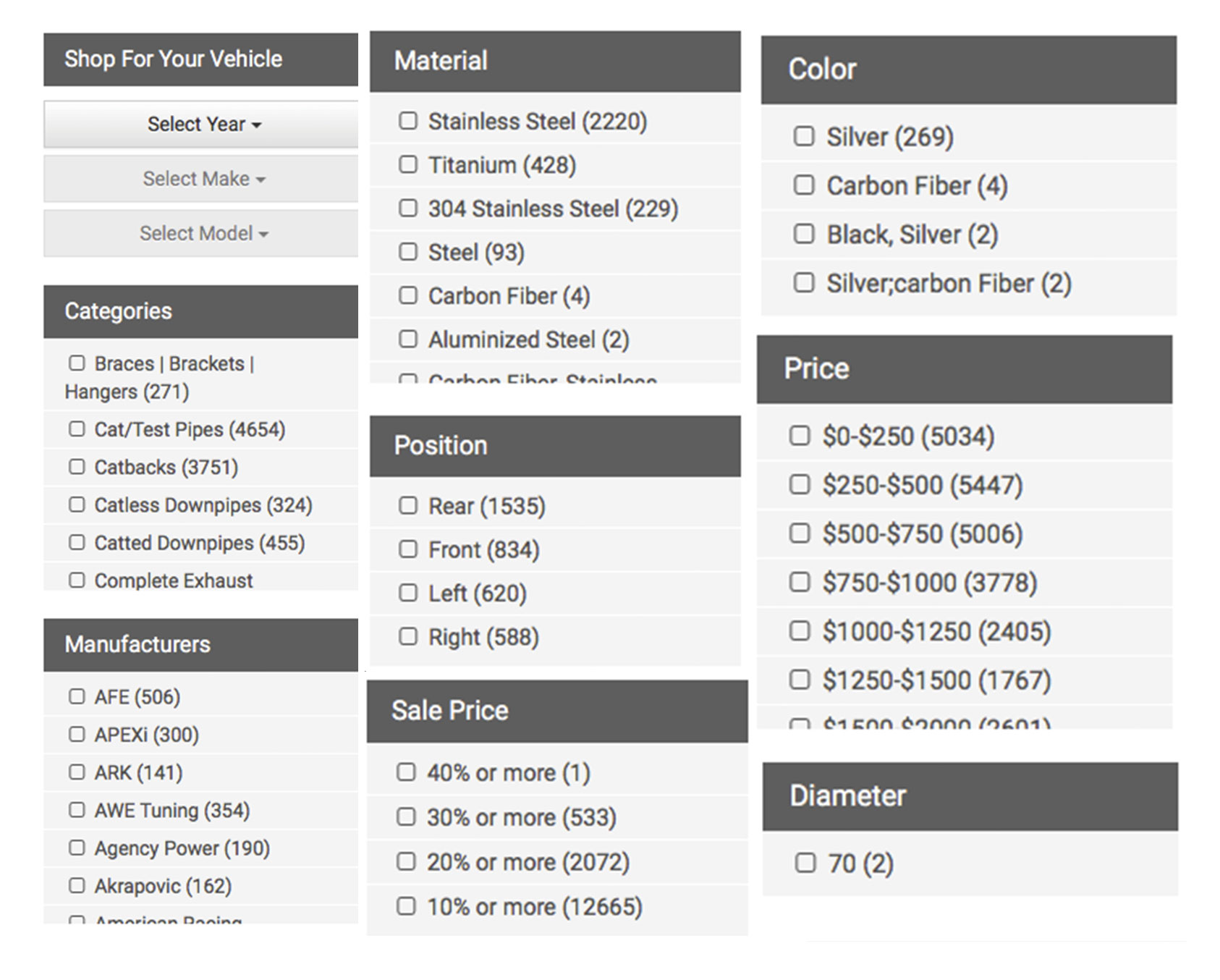 One of the biggest goals with our new website was making it easier for you, the customer, to find what you want. This involved adding a much better filtering system on the left-hand side of the website when you're searching for something specific. If you were looking at exhaust parts, for example, you would be able to filter by the category (catback, downpipes, brackets, etc), manufacturer, price range, color, diameter, position, and sale price. All of this is on top of being able to filter out parts that won't fit your car. This new filtering system makes it much easier to browse for the parts you want, at the price you want.
How We Did It
We made our new website mobile friendly by completely ditching our old layout in favor of a new handmade layout. We created all new CSS, JS, PHP, and HTML which is built around Twitter's Bootstrap system. This allows us to have everything on the page scale properly for different sized devices. This also results in faster loading pages, as the code on the backend is cleaner and more efficient. With this layout, we also created a much more modern design that you're probably used to from other websites.
New Blog Design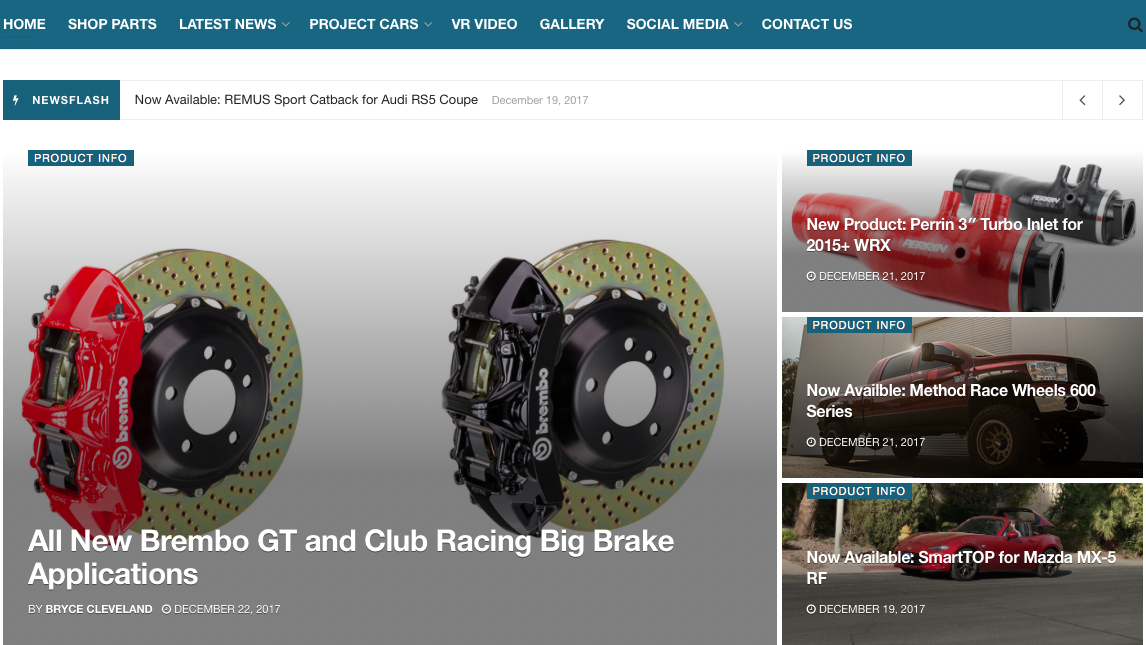 For the blog, we completely scrapped the old layout in favor of a layout that is more mobile friendly, easier to navigate, easier to read, and more modern. A lot of customers read our blog and we believe it is an important medium in making the experience of shopping with Vivid Racing more personal. If you haven't already, head over to our website and check out the new design and be sure to also check out the new blog!