Protecting the undercarriage of the car is essential for any type of driving. With older suspension being soft and roads being rough, naturally, the older Porsche 911 sits lower or owners lower them with aftermarket suspension, they are prone to bottoming out. To combat this issue, Rennline developed a skid plate to bolt to the underside of the car and protect vital components of the classic Porsche 911.
Being that these classic 911's are becoming rare, it is increasingly harder to find parts for them when something breaks. Bottoming out can cause serious damage to the oil pan, subframe, and sometimes suspension. The Rennline skid plate simply bolts under the subframe to offer complete protection of the fragile parts that lie underneath.
For owners that track their 911, the Rennline skid plate is especially handy as rumble strips are fairly unforgiving. It is common to rip an oil pan off if the car goes off track which is exactly what the skid plate is intended for. Utilizing thick aluminum plating and bolting into factory located threads the Rennline skid plate conceals the undercarriage completely.
No drilling or modification is necessary to install the skid plate which makes for a user-friendly experience. The plate features circular gussets cut to allow airflow above the plate. Protect the underside of your car with the installation of the Rennline skid plate.
If you have any questions, please contact us. You can reach us by phone at 1-480-966-3040 or via email at sales@vividracing.com.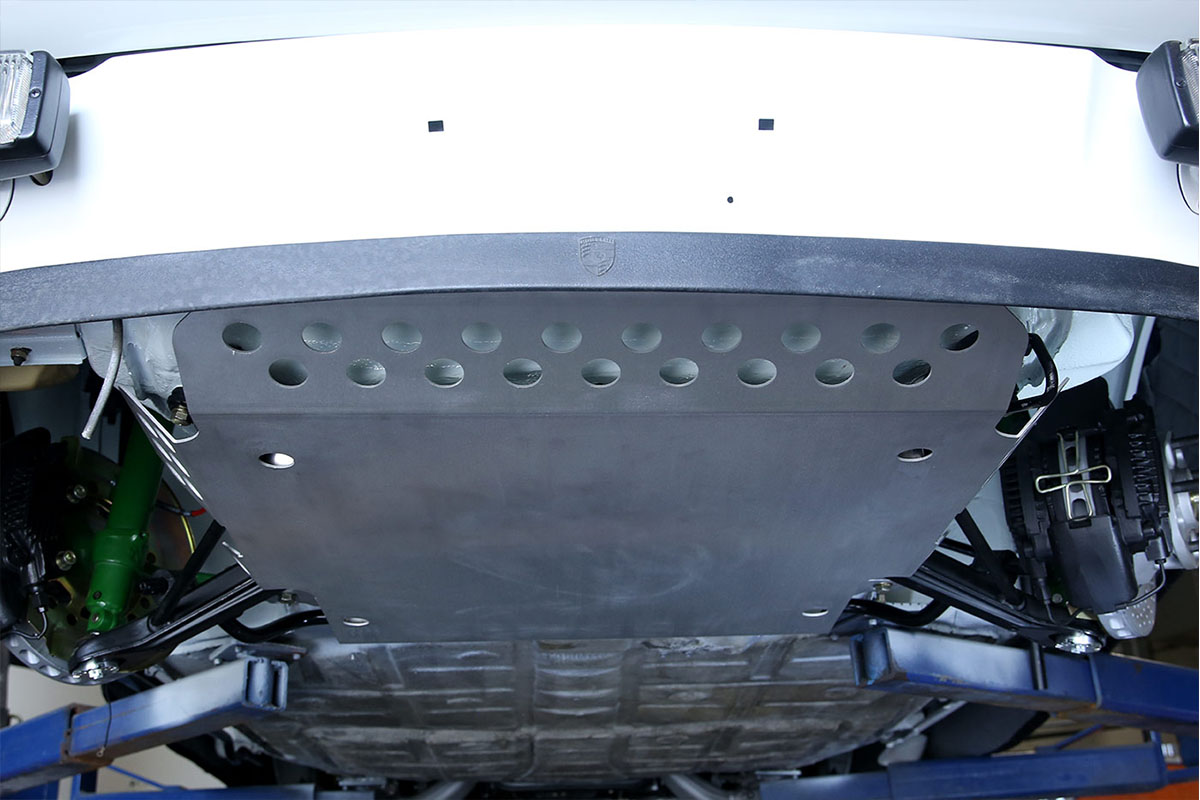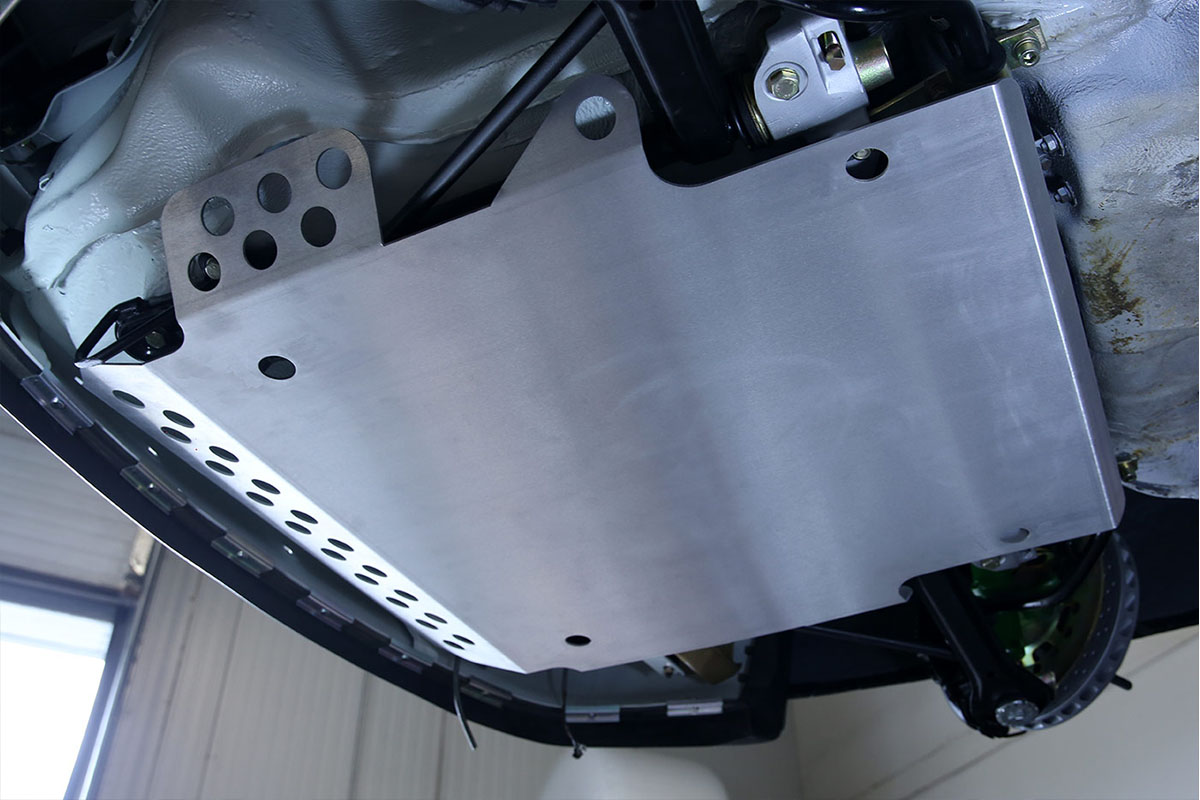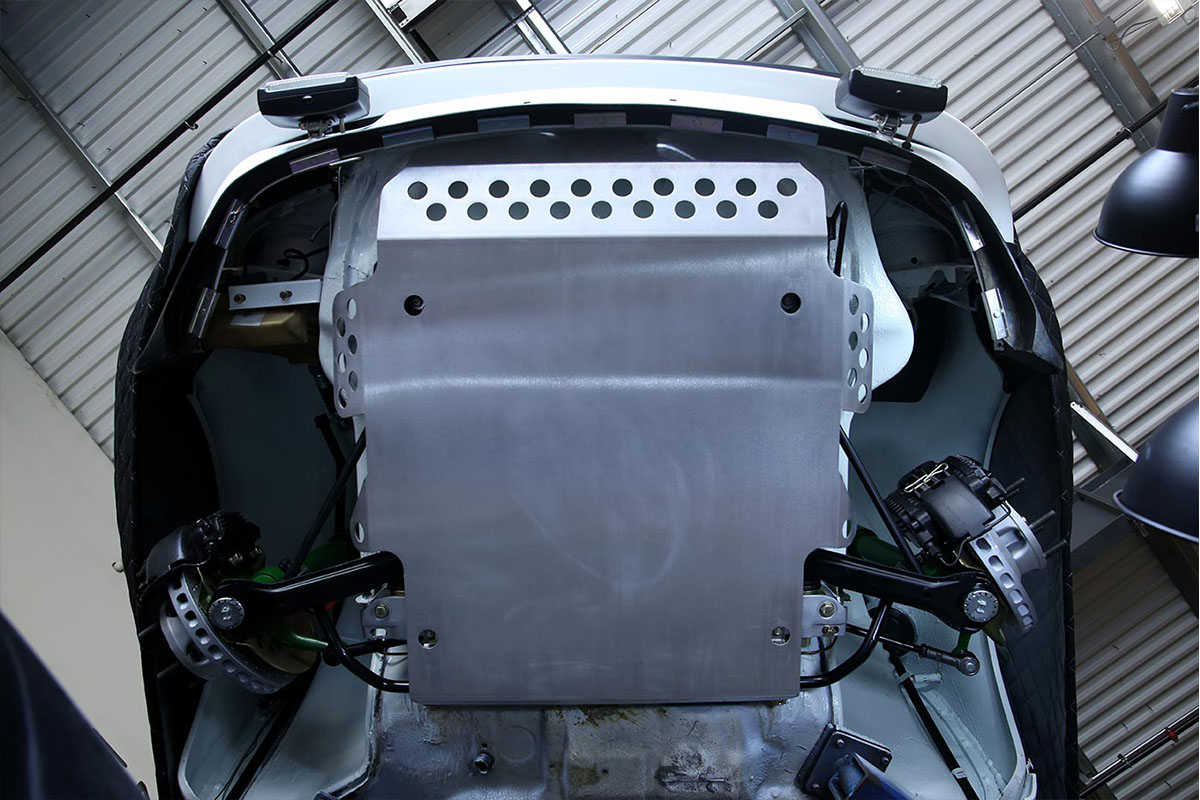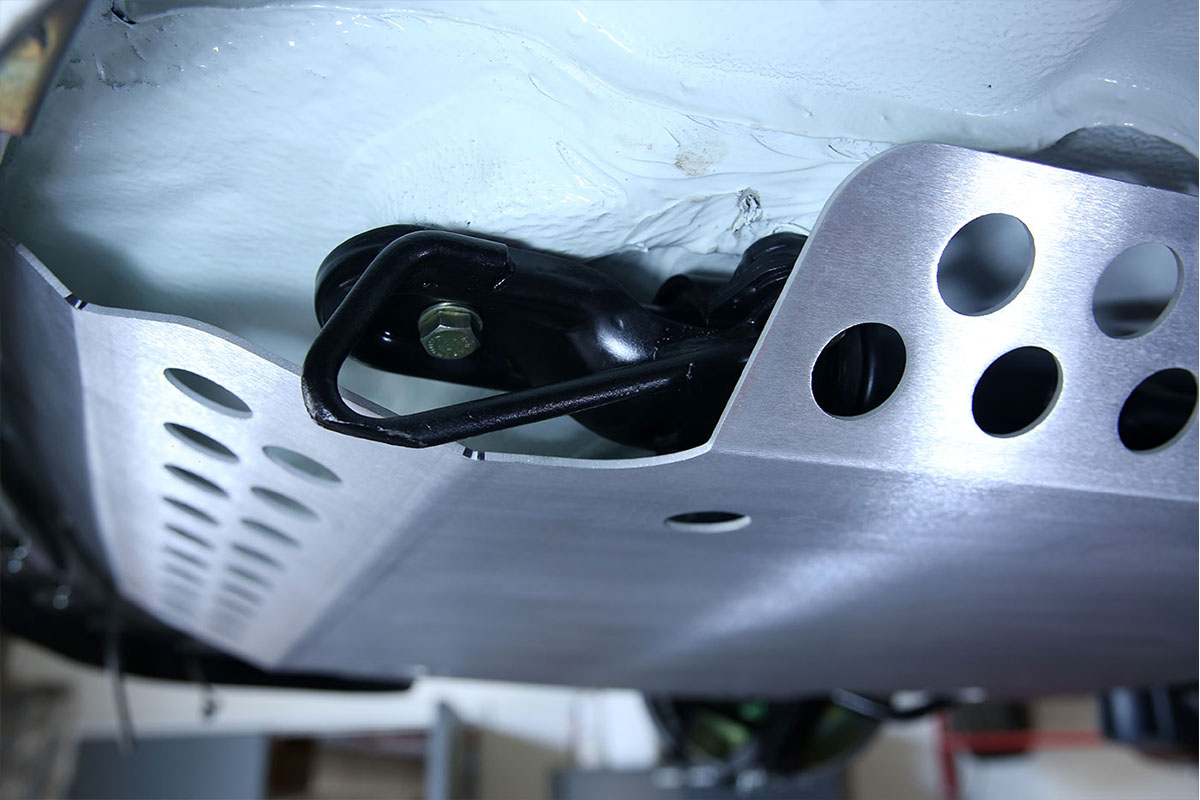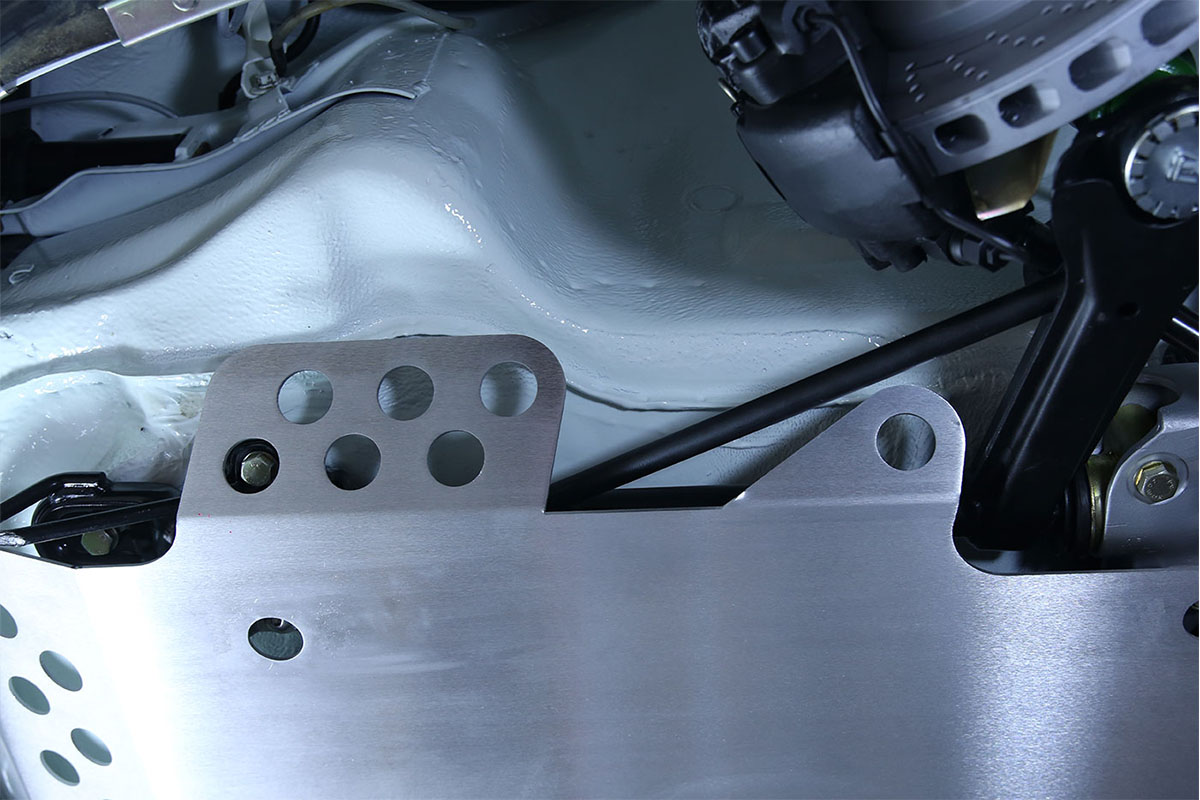 Related Images: