Have you ever wondered if your 2016-2022 Toyota Tacoma needs a power boost? As an owner of the best-selling, most durable, reliable, and popular truck in the world, you may sometimes wonder if your truck can have more power than it does now. Well, yes it can, and you should supercharge your 2016-2022 3.5L Toyota Tacoma as it is an efficient way to boost your truck's performance, and give you that additional power that may come in handy when you need it.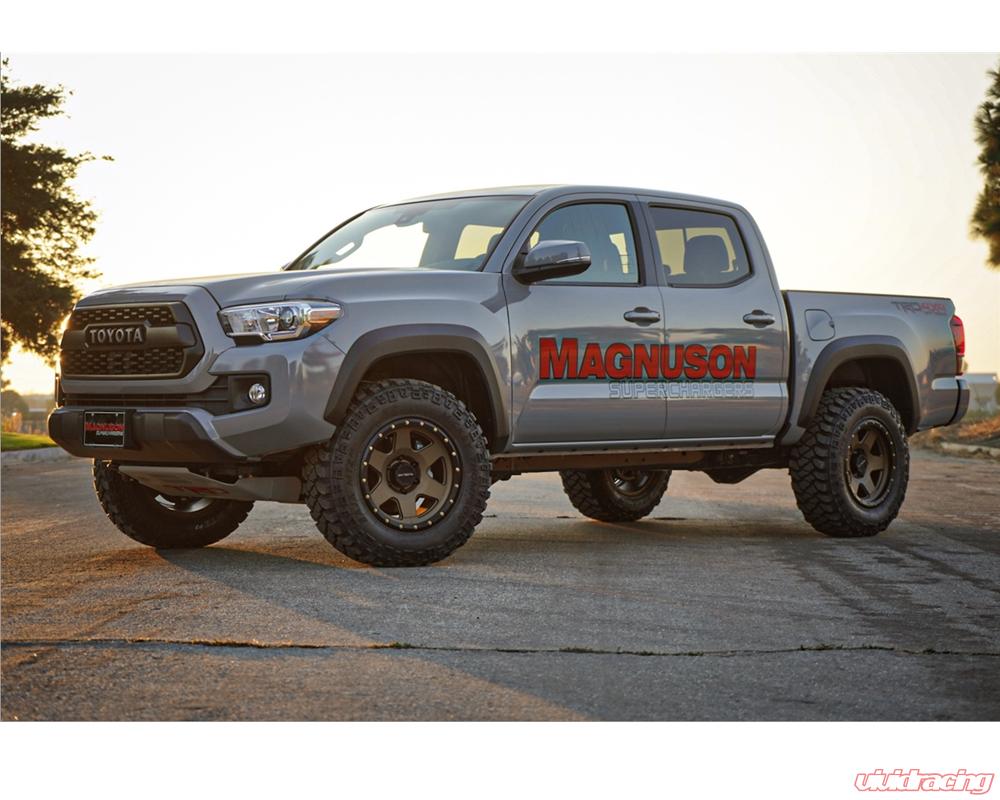 To get the most out of a supercharger, you need to buy a kit from a trusted manufacturer in the industry, and for your 2016-2022 Toyota Tacoma, that brand is Magnuson. Magnuson superchargers also known as Magnachargers, give your truck vehicle an increase in horsepower and torque that no other supercharger can. With this supercharger, your vehicle can reach speeds you previously only dreamt about.
For over 30 years, Magnuson Superchargers has been manufacturing the world's most popular aftermarket superchargers for late-model muscle cars, sports cars, SUVs, and trucks. The company believes you should be able to have big horsepower, drivability, and a long-lasting, reliable product. Their superchargers are designed to run like they're factory-installed, which means you will get the big supercharger power boost with no compromises. The superchargers also feature no lag, meaning that the second you tap on your accelerator, your car will burst forward. At Vivid Racing, we offer Magnuson superchargers for your 2005-2015 Toyota Tacoma, and 2016-2022 Toyota Tacoma.
Supercharger for 2005-2015 Tacoma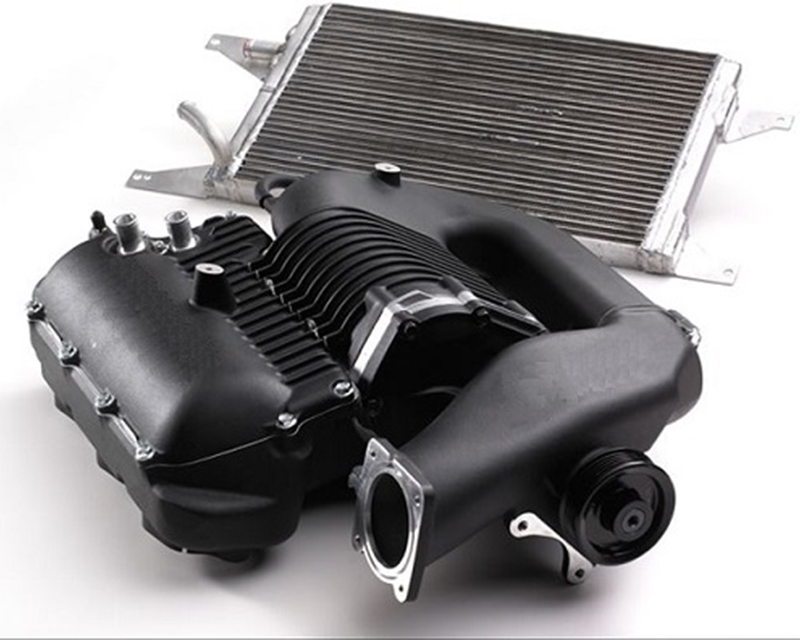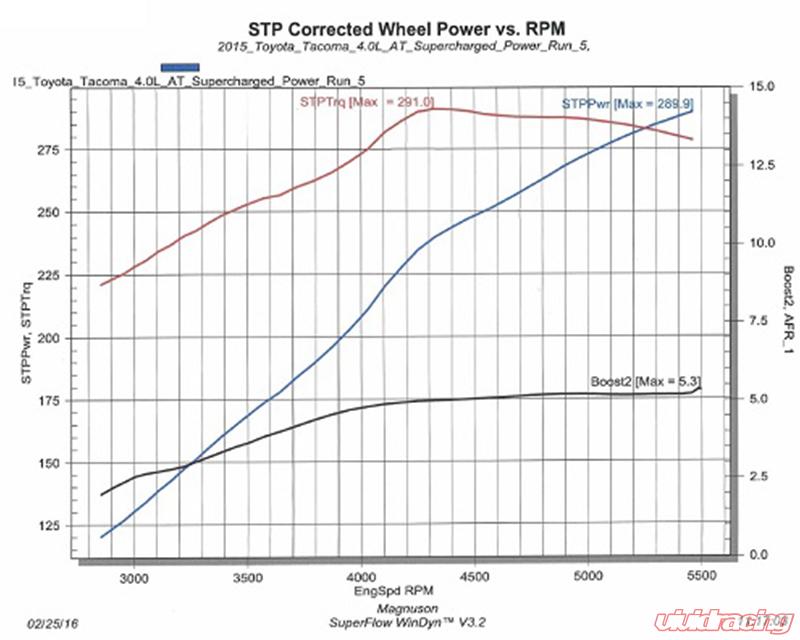 The Magnuson MP90 Supercharger system for 05-15 1GR-FE 4.0L V6 equipped 2005-2015 Tacoma force-feeds the V6 with 5-6psi of boost for a total output of 305hp and 335lb-ft at the crank. This supercharger offers power instantly as the throttle is pressed, and so it's extremely efficient during light throttle and cruising situations. It also boasts great underhood appeal thanks to fit and finish on par with factory equipment. Engineered to keep heat soak at bay, this system features a large integrated liquid to air intercooler chilled by a front mounted heat exchanger, fed by an electric water pump. The robust cooling system ensures consistent performance from startup to shutdown, as this roots type blower gives the Tacoma instantaneous response and torque on demand across the rev-band with none of the lag of a turbo.
Features:
305hp & 335lbs-ft at the crank in standard kit form on an unmodified truck
Calibration included for standard kit (via-OBDII flash device included)
Includes Magnuson's 3yr/36,000ml warranty
CARB certification (pending)
MSRP of US$5,995 including calibration
Installs can usually be completed within one day
Also available as a "Tuner kit", please inquire within
Technical Specifications:
Eaton MP90 rotor group
Kit produces 6 psi. in standard form on a showroom vehicle
Installs without any metal cutting (no drilling, sawing etc.)
Installs without any wiring being cut – all connections are plug-in
O-rings on all interfaces (leak-free install)
Unrestricted rotor discharge port (maximizes flow, minimizes loss)
Large plenum (equalizes flow to all ports)
High Flow Fuel Injectors
Supercharger specific Spark Plugs
Maintains all OE sensors
High Flow Air Filter
Utilizes OE throttle body
Fitment:
Toyota Tacoma 4.0L V6 05-15

Supercharger for 2016-2022 Tacoma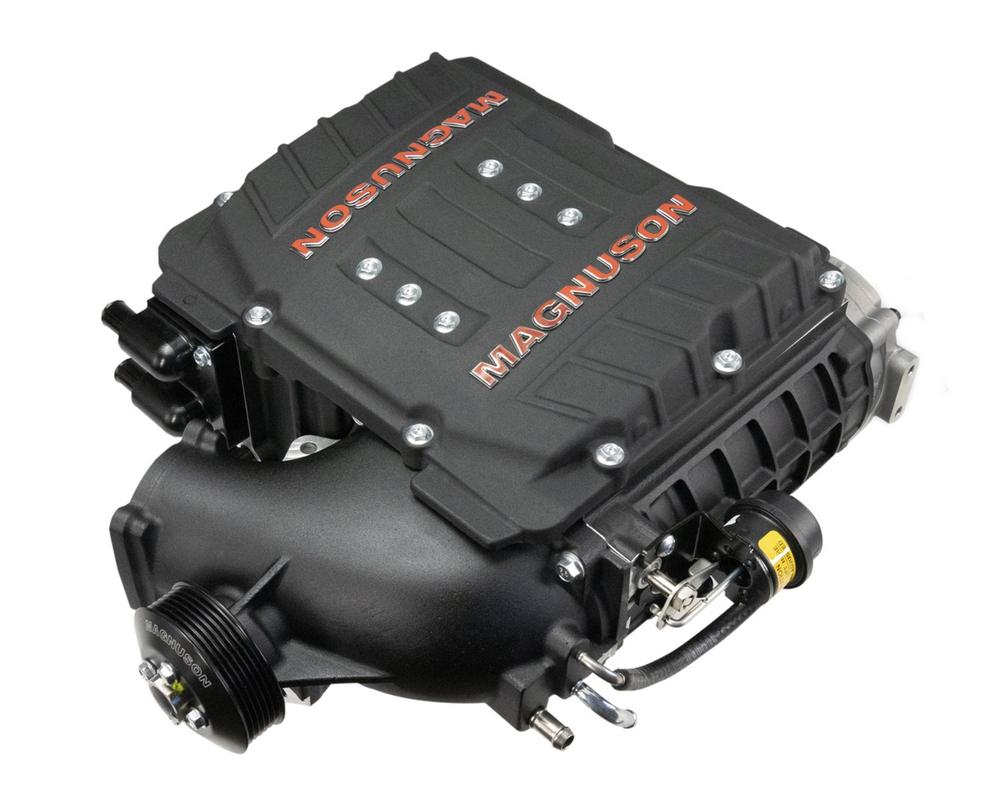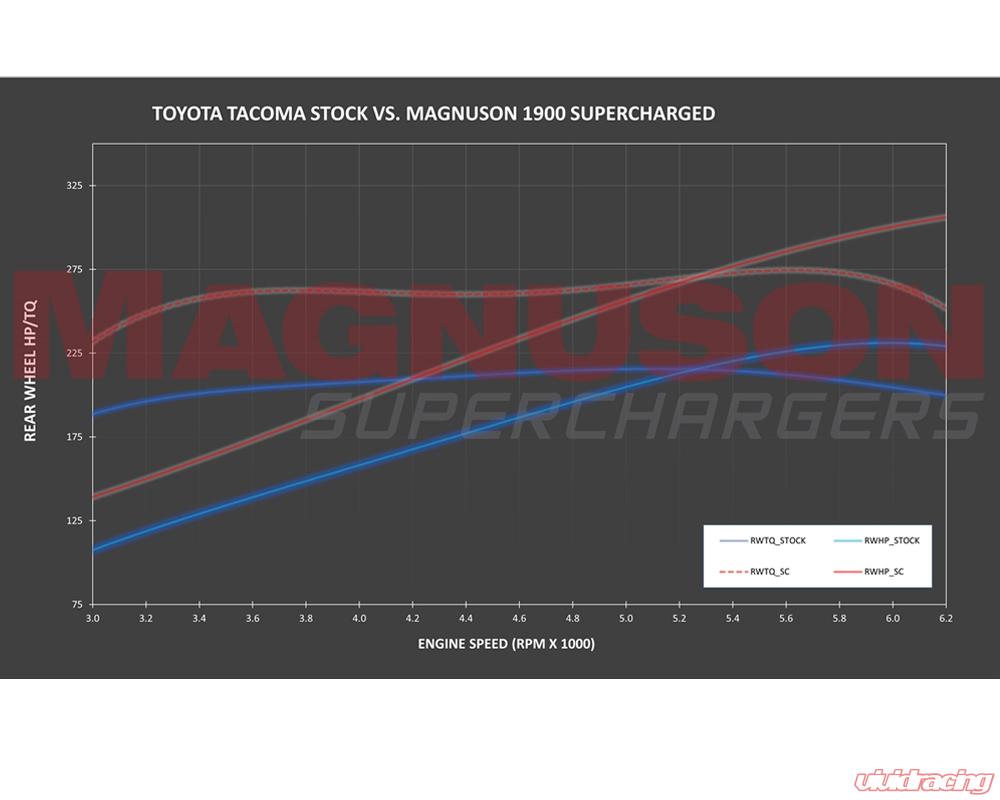 This Toyota Tacoma TVS1900 supercharger system is designed exclusively for 2016-2021 vehicles equipped with the 3.5L V6 engine. With Magnuson supercharger, the Magnuson engineers have developed a direct bolt on system that delivers V8 level horsepower at an affordable price. This kit delivers 370+ Hp and 330+ Ft-lbs of torque at the crank, equivalent to 308 Hp and 275 Ft-lbs of torque at the rear wheels. That's 32% more power than the truck's stock V6. This supercharger is built with the highest quality components, and it can take a day or two to be installed with no cutting or welding required.
Features:
Large capacity front inlet/front-drive TVS1900 Supercharger assembly
Positive displacement Roots-type design using Eaton TVS Technology with proven OEM durability
Integrated vacuum bypass for instant boost response at low engine speeds
Exceptional vehicle performance with over 370 hp and 330 ft-lbs of torque at the crank (308 hp and 275 ft-lbs at the rear wheels)
High-efficiency intercooler system for maximum charge air cooling and sustainable performance
Custom engineered supercharger belt-drive system for worry-free driving both on and off-road
Waterproof intercooler pump for reliable performance in wet conditions
Full bolt-on installation with OEM look, fit and finish
Proven maintenance-free supercharger technology. No added complexity of external supercharger oil cooler/heaters for extreme climates.
3-year/36,000-mile Powertrain Warranty
Installation Guide
Fitment:
Toyota Tacoma 3.5L V6 2016-2021
Vehicles with the 2GR-FKS 3.5L V6 engine with automatic or manual transmission

Note:
All larger items (superchargers) are 14 week lead time, everything else is 4 weeks lead time.
No cancellations once an order is placed.
If you're interested in purchasing the Magnuson TXS1900 Supercharger System for your 2016-2022 3.5L Toyota Tacoma or you have any questions, just reach out to us at sales@vividracing.com or give us a call at (480) 966-3040