HRE wheels has just released their new line of wheels called the S2 Series. This new series is made up of five unique designs that are inspired by the latest super cars such as the Lamborghini Aventador SV and Ferrari GTB. These new designs feature twisted spoke geometry and complex 360 degree surfacing that provide the style and exclusivity necessary to enhance today's supercars, sport GTs, Performance sedans and SUVs! The all-new Series S2 wheels are available in diameters ranging from 20 to 22 and 24 inches and widths ranging from 7 to 14 inches. For added style and weight reduction, customers also have the choice of optional titanium assembly and lug hardware.
"As vehicle design language gets more aggressive, our styles need to be more aggressive in concert," said HRE President, Alan Peltier. "Unlike our more traditional designs, the Series S2 styles are very aggressive, all the while maintaining the level of detail, refinement and sophistication that sets HRE apart."
Forged
3-Piece
Available in 20", 21", 22" and 24″
Wheels in this series-S200, S201, S204, S207, S209
Lifetime Limited Structural Warranty and 2 Year Finish Warranty
Modular 3-Piece
Lightweight designs for performance cars, coupes and sedans.
Aerospace-grade 6061-T6 forged aluminum for high strength-to-weight ratio
Lightweight titanium assembly bolts optional
Engineered to minimize unsprung mass and rotational inertia for maximum performance and handling
CNC machined to custom specifications for your specific application
OE TPMS and lug hardware compatible for ease of installation
Centerlock options available
Click here to shop all HRE Wheels
If you have questions or would like to order, contact a Vivid Racing Sales Specialist today.
1-866-448-4843
Sales@Vividracing.com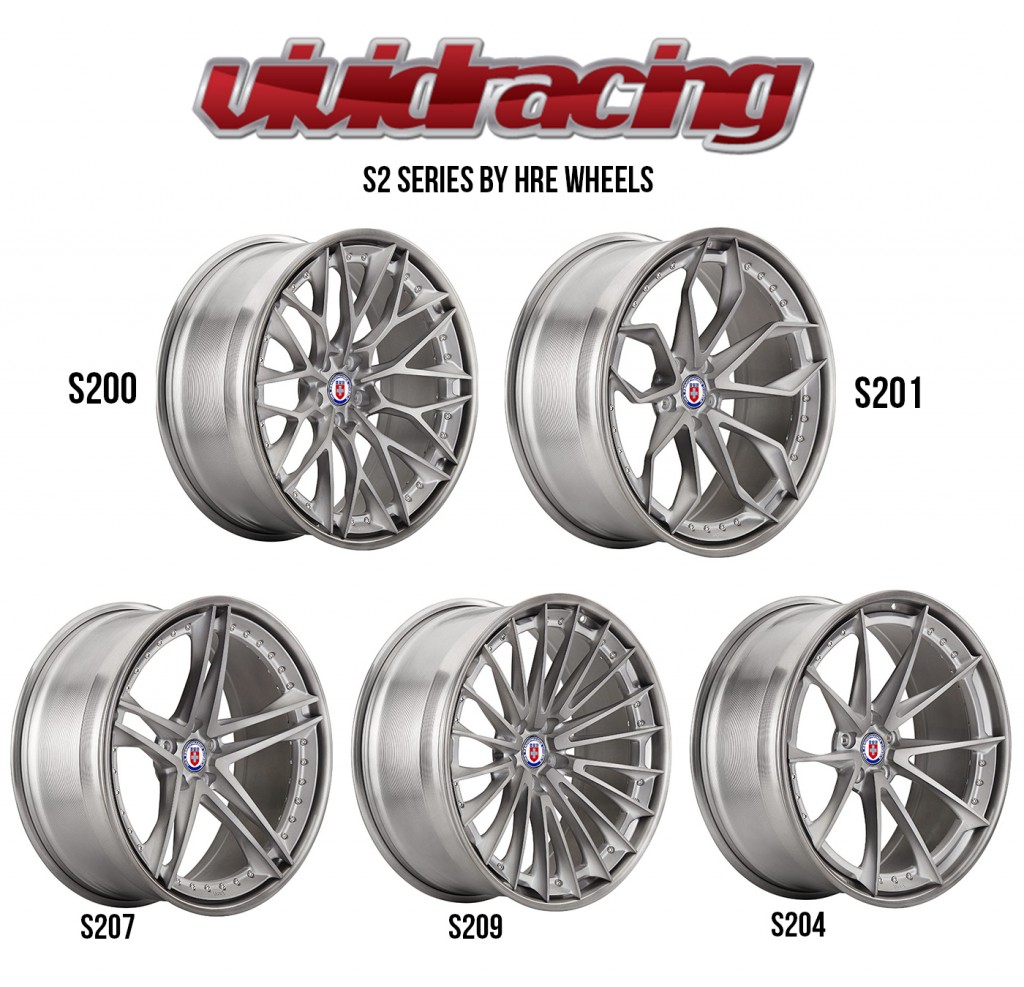 Related Images: