Nissan 370Z is one of those affordable, easy-to-drive, and powerful cars, so it is not a surprise that it is still a popular choice for many car enthusiasts. Even though this car has many admirable features, it still lags a little bit behind its competitors, especially when it comes to performance. If you own a Nissan 370Z in 2023, here are the top 10 Nissan 370Z modifications that will improve your vehicle's performance, aesthetics, and reliability.
1. Test Pipes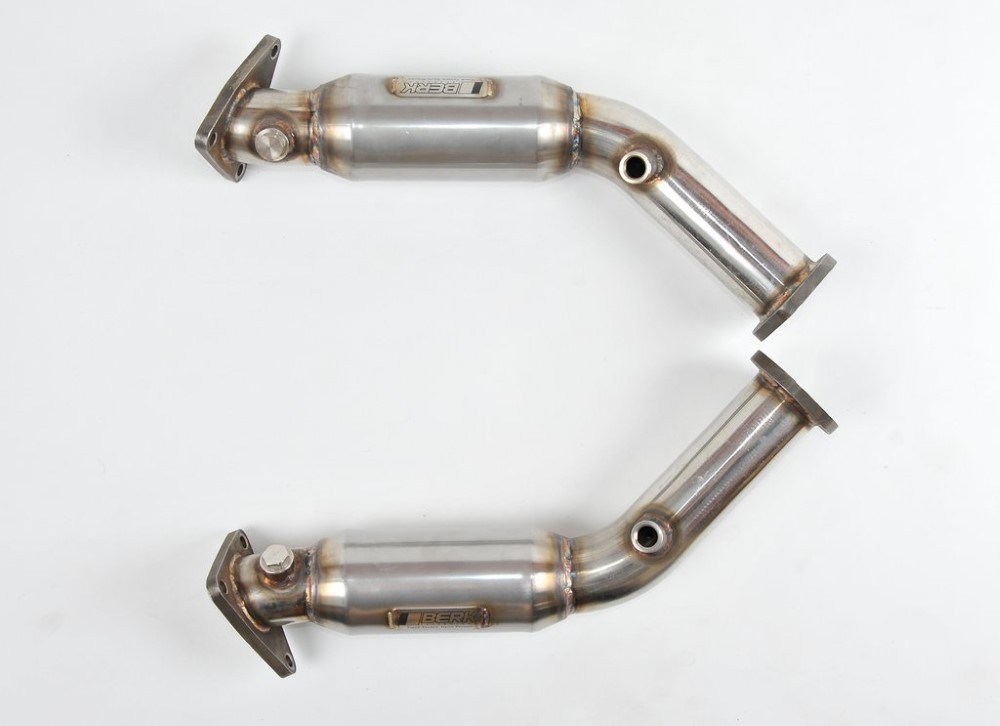 It is important to know if your Nissan 370Z catalytic converter is working the way it is supposed to. These test pipes by Berk Technology will help you to test that efficiently. Berk Technology is known for producing high-performance parts for several cars including Nissan, and these test pipes are made to fit Nissan 370Z 09-19, Nissan 350Z 07-08, Infiniti G37 08-19, and Infiniti G35 Sedan 07-19.
Features
Additional O2 Bung Included on both pipes
Built In O2 CEL Fix
Full 304 Stainless Steel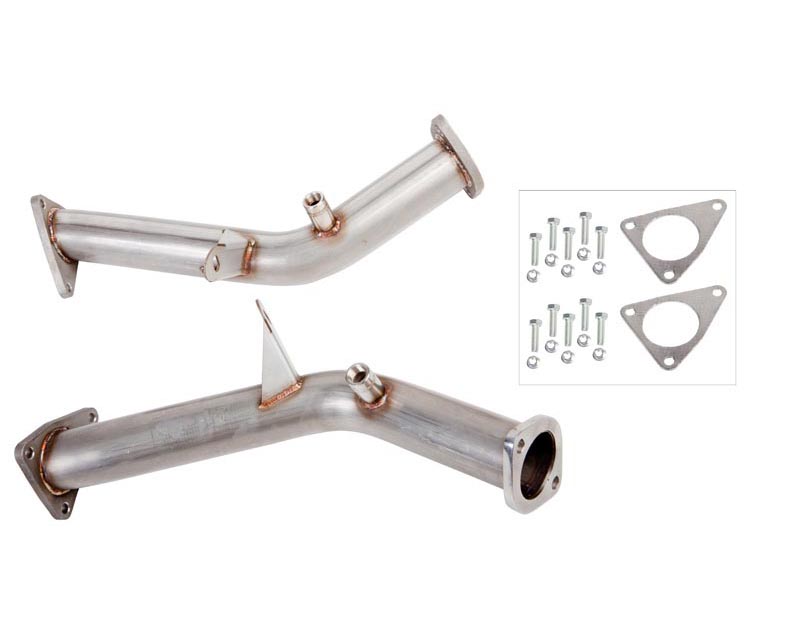 When it comes to test pipes, Berk Technology gives you several options to choose from, the Berk Technology Test Pipes with CEL Fix Nissan 370Z/350Z | Infiniti G37/G35 07-19 is another test pipe that you can consider. This test pipe features fully gusseted and plated support brackets, and it is the strongest in the industry. It also includes the same leak-free soft crush graphite collector gaskets found in our 07- up HFCs.
Fitment:
Nissan 370Z 09-19
Nissan 350Z 07-08
Infiniti G37 08-19
Infiniti G35 Sedan 07-19
Click Here to buy the Berk Technology Test Pipes with CEL Fix.
2. Long Tube Headers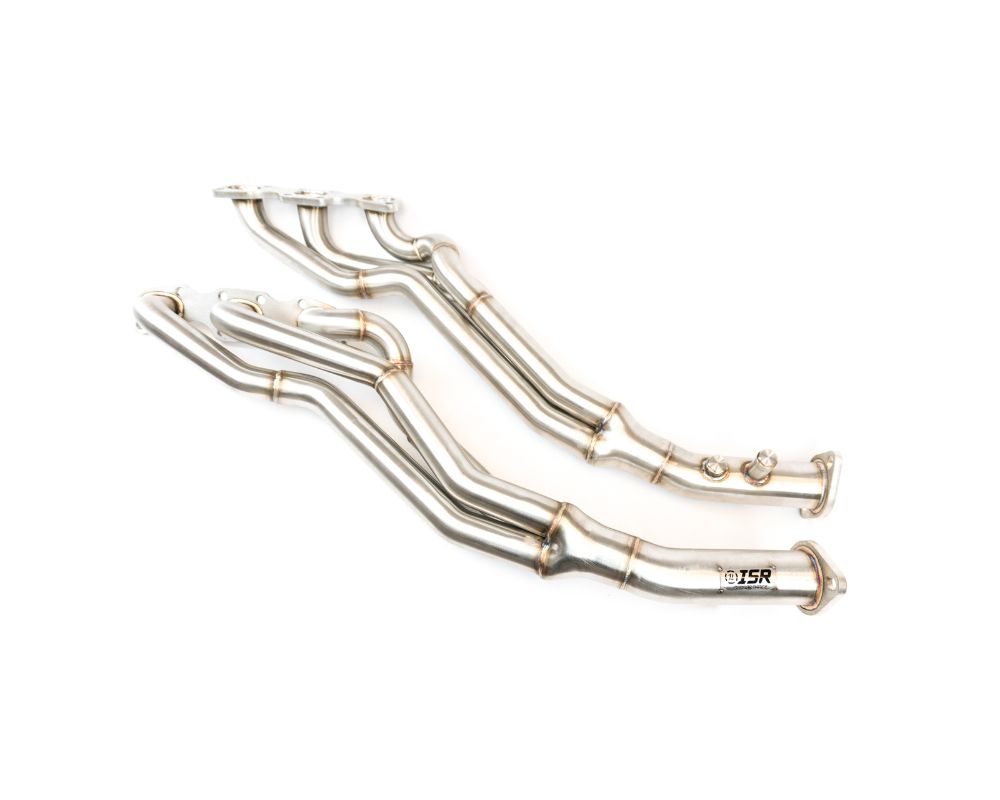 Long tube headers are a very significant part of any vehicle as they cause a decrease in backpressure due to the separation of exhaust gases into their own individual pipes. Their most important feature is their length since it prevents the crossflow of exhaust from one cylinder to another. In our shop, we have long tube headers that are made specifically for your Nissan 370Z. These long tube headers are constructed with 304 brushed stainless steel and are built to retain as much low and mid-range torque as possible while allowing for good top-end horsepower gains as well.
The Product Box Contains:
2x Stainless Steel Long Tube Headers
2x 2 bolt exhaust gaskets
2x Head to manifold gaskets
4x o2 sensor bung plugs
4x Exhaust Nuts
4x Exhaust Bolts

3. Aero Body Kit – Read Fender Set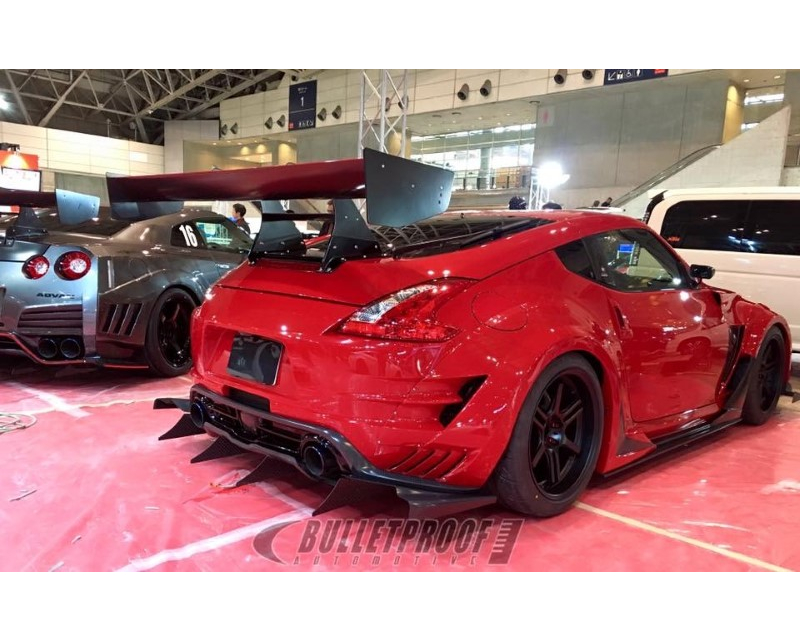 The Varis Kamikaze-Z Widebody Rear Fender Set (FRP) Nissan 370Z Z34 2009-2019 is a top-notch aggressive and functional aero kit because it is manufactured by Varis, a Japanese brand known for its attractive, high-quality, and circuit-inspired aftermarket aero parts. This aero kit exudes a sense of speed and aggression while retaining a cool and sporty appearance. The Kamikaze-Z has carbon fiber at the front and rear that make up the splitter, canards, rear diffuser,, and wing. These components work together to help direct airflow and generate downforce. Vented, wide fenders help to relieve the pressure built up in the wheel wells as well as to contribute to the Z's menacing aesthetic.
Features:
Part for Kamikaze-Z Widebody Kit
Made out of Fiber Reinforced Plastic (FRP)
Fitment:
Nissan 370Z Z34 2009-2019

4. Race Headers

Made by PPE Engineering, an American company that specializes in manufacturing aftermarket custom exhaust parts, these stainless steel race headers are among the products in their catalog which includes headers, intake tubes, mufflers, and other racing products. Since its beginning in 2001, the company has grown to supply its parts to different places like North America, Australia, Asia, and Europe. Made to fit Infiniti G37, and Nissan 370Z, this race header guarantees a gain in horsepower when installed in these vehicles.
Features
Equal length tubing
304 stainless steel
100% TIG WELDED

5. Rear Wing Spoiler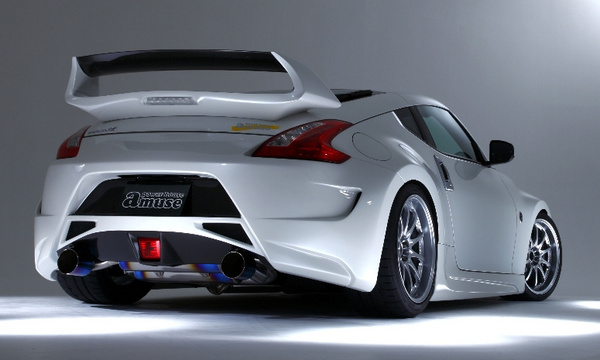 This is a mod that will change your Nissan 370Z for the better. Rear spoilers are designed to 'spoil' the airflow to reduce its negative effects, they change airflow above, around and underneath vehicles to reduce wind resistance (or drag) or use the air to create more downforce and enable more grip at high speeds. The Amuse Rear Wing Spoiler Carbon Mix Nissan 370Z 09-14 is made by Amuse Performance Japan to specifically fit your Nissan 370Z.

6. Tuning Pipes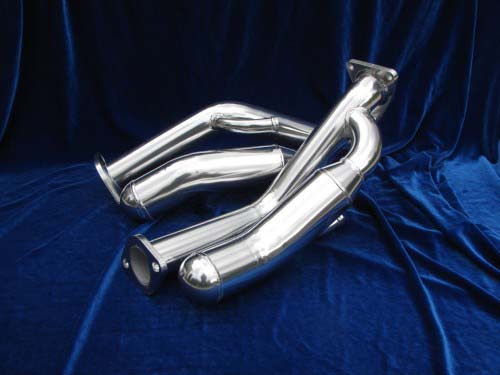 These tuning pipes by Motordyne are manufactured through countless hours of research and development. The company is committed to performance and it has explored a new path in the never-ending quest for improving car performance. They have manufactured ART pipes. A method of directly altering exhaust harmonics for enhanced performance and sound, Advanced Resonance Tuning (ART). ART pipes provide the quietest, smoothest, deepest sound of any test pipe while greatly reducing or eliminating rasp and drone. ART pipes increase power and torque without the drastic increase in loudness normally associated with test pipes.  The difference in sound is not subtle. They're not conventional test pipes. They're ART pipes!
Features
Patented design
Built to increase power and torque without risking a dramatic increase in loudness
Provides deep sound while reducing or eliminating any rasp or drone

7. Motordyne Exhaust With 4.5″ Blue Rolled Tips Nissan 370Z 2009-2020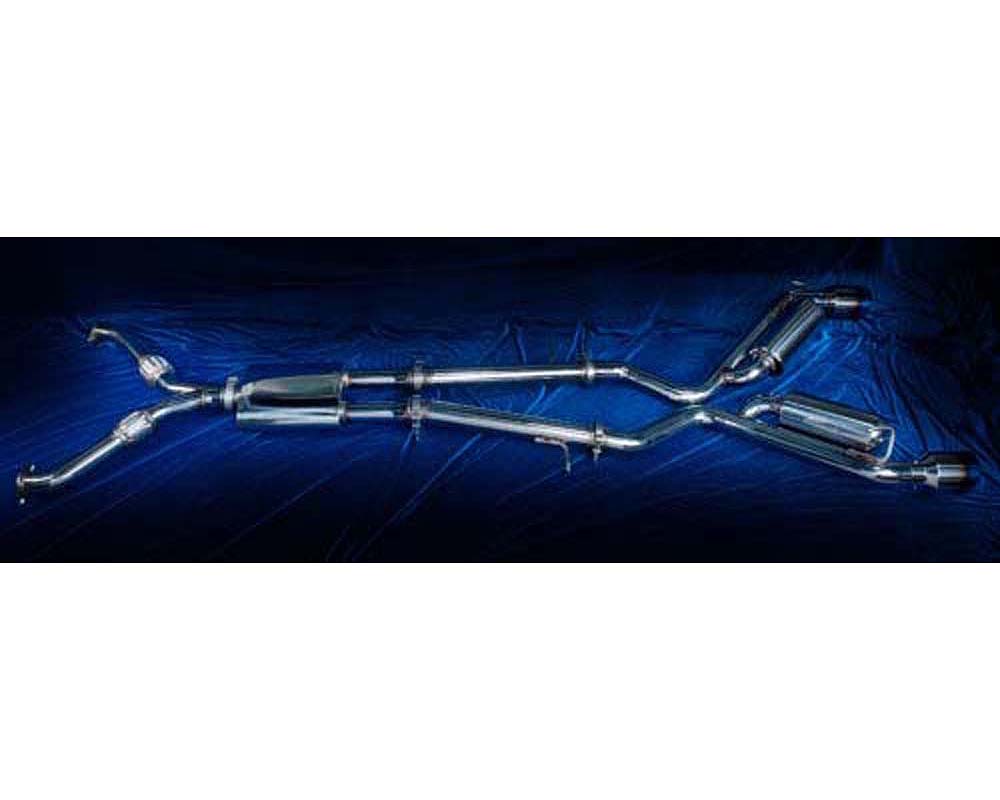 The Motordyne exhaust is the best-sounding exhaust that is made of a high-quality True Dual x pipe exhaust system optimized for the highest level of torque and power by using progressively expanding dual 2.5″ primary tubes to dual 3.0″ exhaust tubing for the best overall power curve. The exhaust is designed to fit the Nissan 370Z and its sound is modest at normal cruise speed, and it blasts a Shockwave at high RPM.
Features
Progressively expanded dual 2.5″ primary tubes and dual 3.0″ exhaust tubing for the best overall power curve.
Made of polished stainless steel 304L alloy
Comes with 4.5″ rolled exhaust tips in Stainless Steel or burnt Titanium.

8. VR Tuned ECU Flash Tune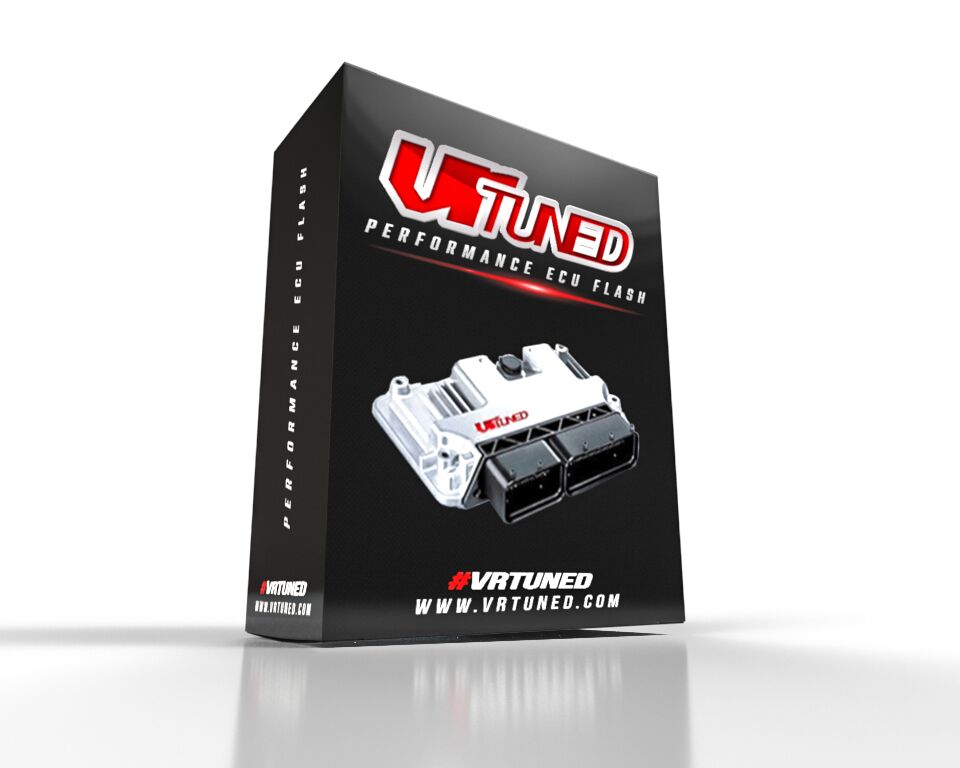 The 3.7L Nissan 370Z has a lot to gain with an ECU Flash. With this upgrade, your car will gain quicker throttle response, increased torque, and a top end that pulls very hard to redline. With the ECU flash, you will get a pretty consistent horsepower gain as VR Tuned has done several tests on the Nissan 370Z to see the torque gains.
Wheel Horsepower Ratings:
Stock Power: 333rwhp | 273ft/lbs
Tuned Power: 347rwhp | 282ft/lbs

9. D03-R Wheel Package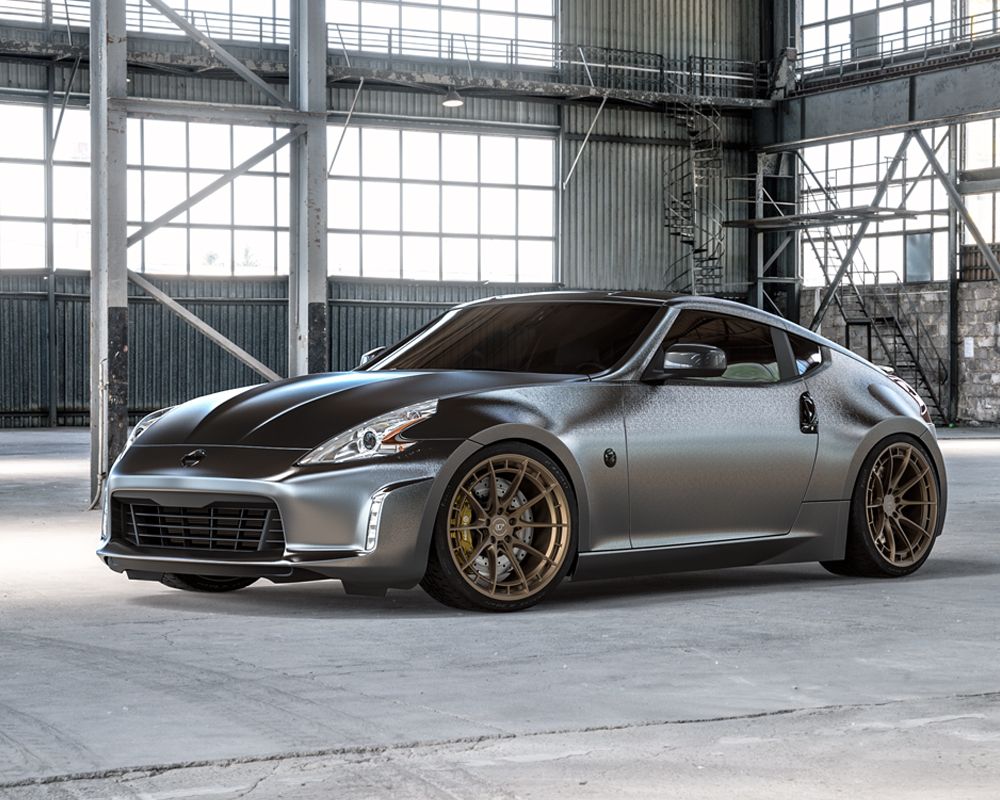 Get better ride quality with a wheel upgrade for your Nissan 370Z. Made by VR Forged, The D03-R is a full 1pc forged monoblock wheel with a design similar to the VR Forged D03 but with a very motorsports-inspired ring. Manufactured using a 10,000-ton press, these wheels are incredibly strong. This wheel is perfectly matched to the Nissan 370Z and any "tuner" style vehicle. The machine work near the center of the wheel draws your eye in while the stylish outside ring keeps the wheel visually stunning. The wheels are available in Hyper Black, Satin Bronze, and Gloss Black finish.
Wheel Specs:
Diameter: 19×10.5, and 19×9.5
Wheel Weight (KG):10.4
Load Rating (KG): 690KG

10. Coilover Kit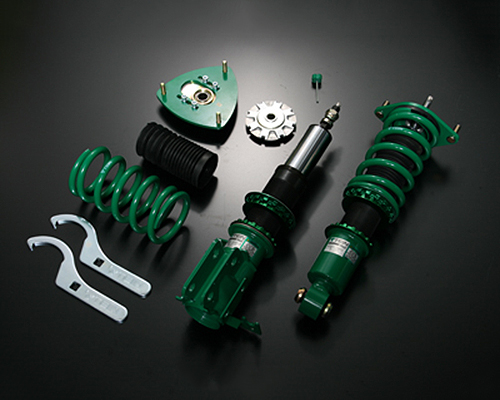 Manufactured by TEIN, the TEIN MONO SPORT Coilover Kit is designed to provide driving pleasure to all drivers. All the different needs and demands are carefully analyzed to come up with the most suitable settings for each and every vehicle model. This coilover kit offers not only the precise steering feel that strongly appeals to sport-minded drivers, but also the flexible movement. If you are taking your Nissan 370Z for a drive, the MONO SPORT offers the finest and most comfortable ride feel that makes even long-distance driving seem like a breeze. TIEN MONO SPORT is set up to let the drivers enjoy the runs on circuits and/or winding roads and everyday driving on streets with the damping force adjusted.