What Ford has done with the Focus ST and RS is nothing short of impressive. With extremely torquey engines, great chassis dynamics, brake-based torque vectoring, and good brakes, they created on one best modern hot hatches. Just because the factory suspension is good, doesn't mean it can't be better.
Shopping for coilovers can be stressful. There are tons of different models out there from different companies. For this reason, we created this short guide to help you find the perfect coilovers for your Ford Focus. It should be noted that this list is in no particular order.
#1 H&R Street Performance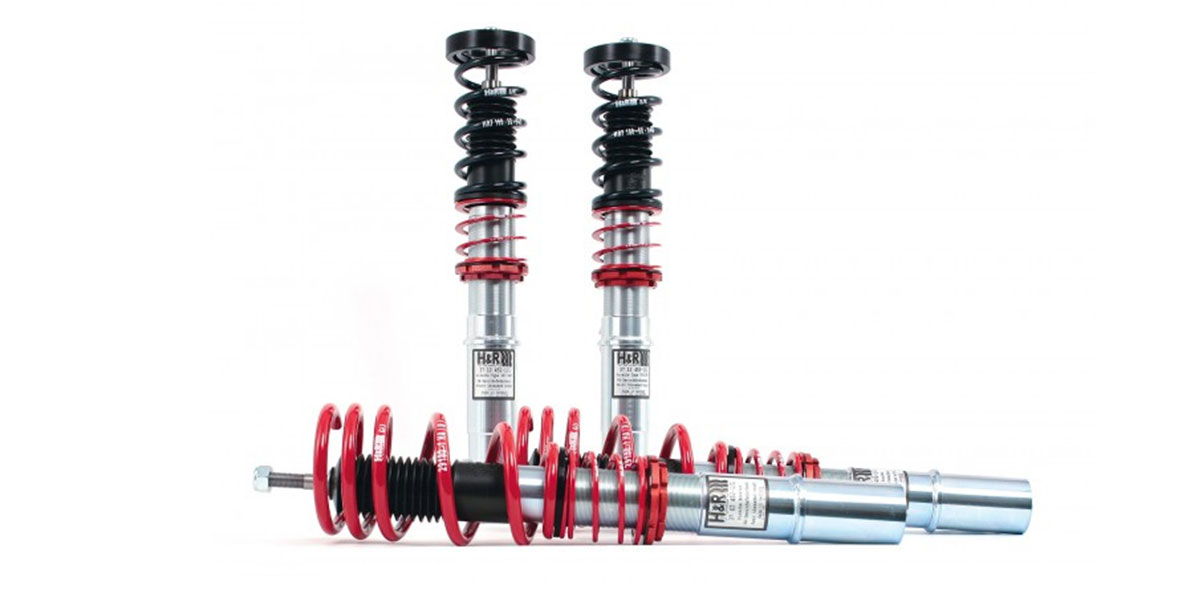 If you've been in the automotive industry, then you've probably heard of H&R. They produce all sorts of products, but they are well known for their suspension systems. Their Street Performance coilovers for the Focus are custom valves to work correctly with the spring rates. This results in excellent ride quality and even better handling. The front can be lowered from 1.2" down to 2.5," and the rear can be lowered from 1" down to 2.3". This is great for fine-tuning the look of your ST/RS and fine-tuning the balance of the car.
Coming in around $1,580 they are on the expensive side, but you get what you pay for. If you want top-notch coilovers from a well-established brand, then these are the coilovers for you.
#2 Godspeed Project Mono Max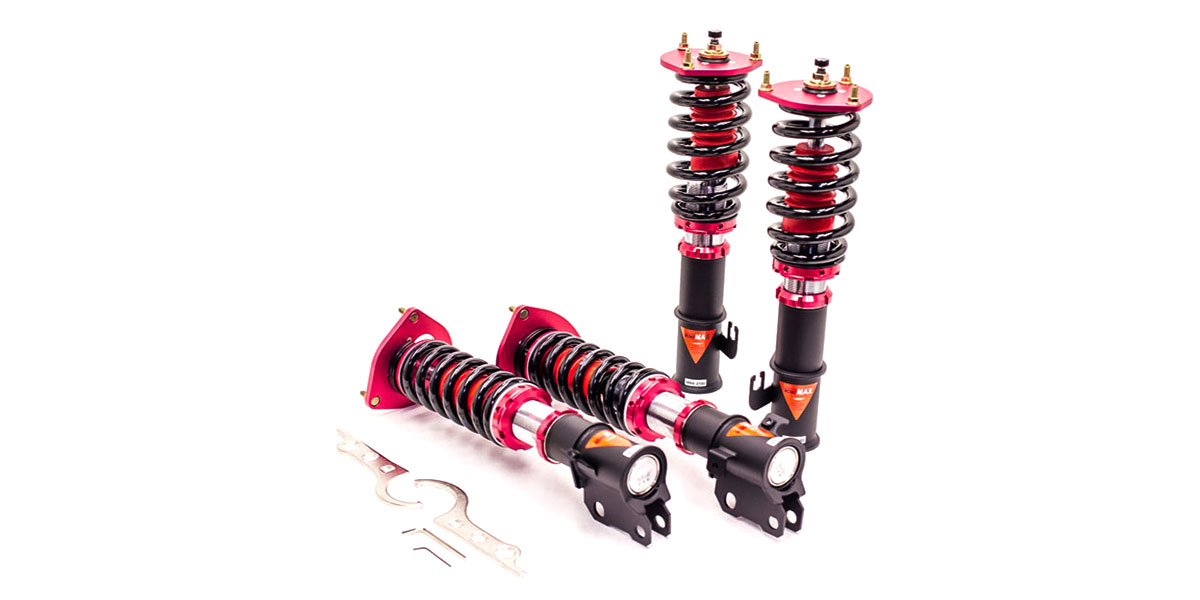 Second, on our list is the MonoMAX coilovers from Godspeed. These coilovers feature a single-adjustable design with 40 levels of adjustment. They also feature adjustable spring rates and adjustable ride height which is impressive for coilovers at this price. With 8k front and 5k rear spring rates, these are on the stiff side. This can be great for track use but may get a little obnoxious on the street.
These are the cheapest coilovers on our list coming in around $900. If you want some cheap coilovers that are decent on the street and decent on the track, then these are the perfect coilovers for you. If you want something high quality, the H&R coilovers above may be a better option.
Purchase Godspeed coilovers Here
#3 R-SR Sports-i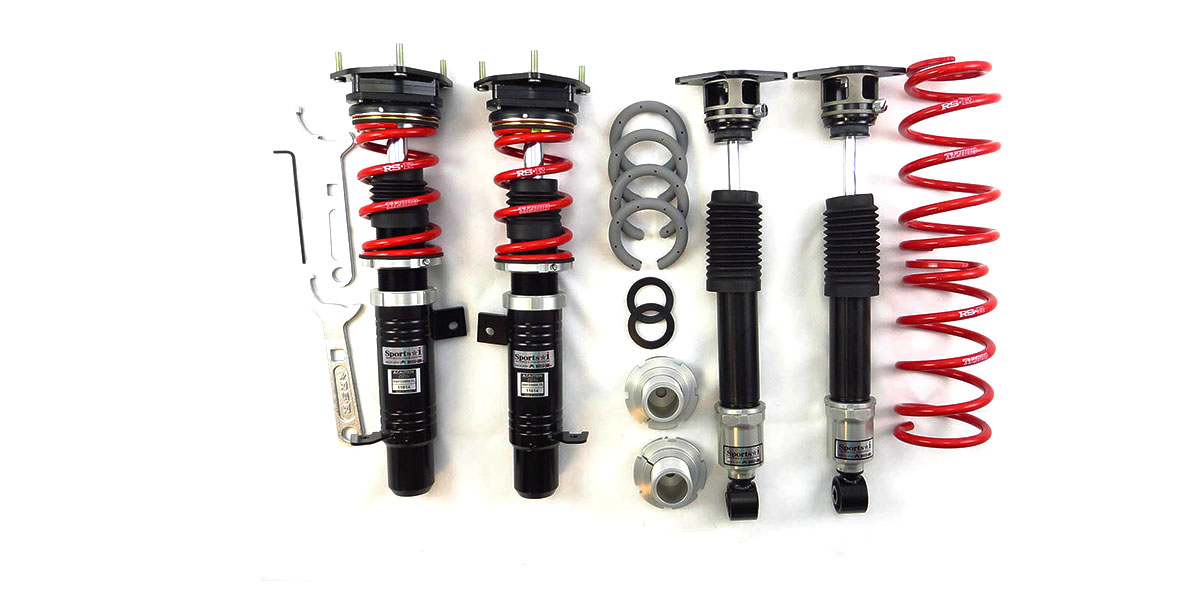 These feature 36-way adjustable dampers front and rear which will allow you to dial in how your Focus ST/RS handles. This perfect if you plan on going to track days where proper suspension tuning can make the difference between your car understeering or oversteering. Right out of the box the RS-R coilovers will lower your Focus by 25mm up front and 40mm in the rear. These coilovers, however, can be adjusting from +5mm to -45mm up front and -15mm to -55mm in the rear.
These RS-R coilovers come in around $1,800 which is definitely on the expensive side. If you want the ability to fine-tune your car's handling, then the price makes it worth it. If you want some nice coilovers for street driving, then these might not be the best option for you.
#4 ST Suspensions XTA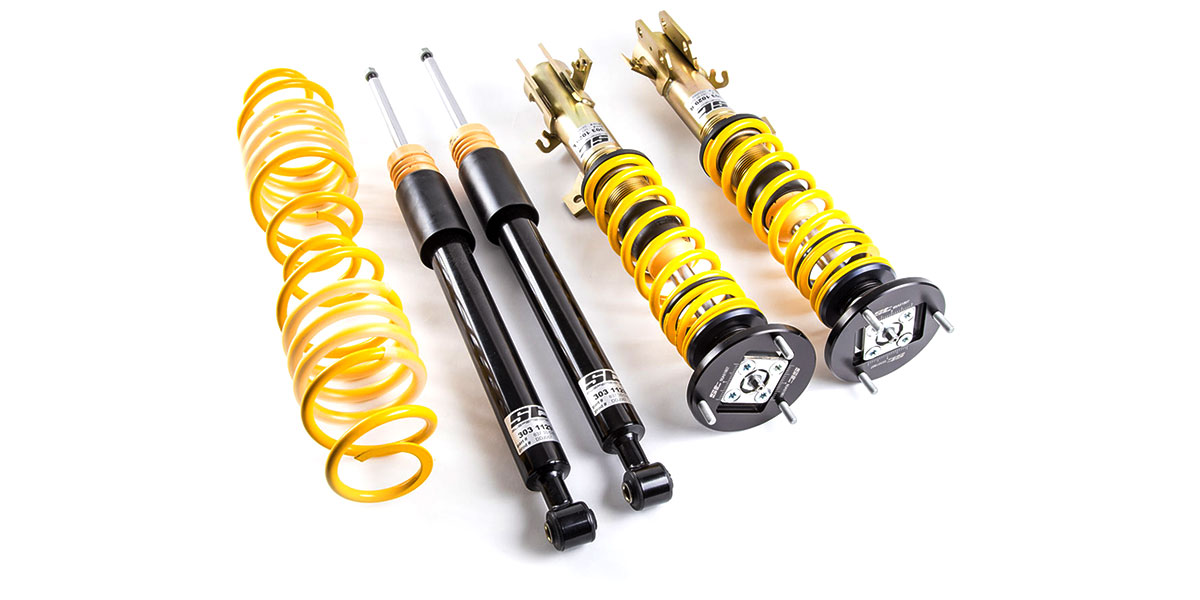 For Focus ST owners who want a coilover with top mount adjustment, ST Suspensions XTA is the perfect solution. The adjustable top mount allows for easy camber adjustment, which dictates how much tire is on the road when cornering. This adjustment is key for maximizing performance. Aside from the adjustable top mounts, these XTA coilovers also us high-end KW damper technology and offer adjustable rebound. Height adjustment ranges from 30 – 50mm front and rear.
These coilovers have a relatively high price tag of around $1700; however, the adjustable top mount is a necessary feature for enthusiasts who are serious about performance. Compared to other coilovers on the market, these offer a large amount of suspension travel which improves overall ride quality and handling.
Purchase ST Suspensions Coilovers Here
#5 Fortune Auto 500 Series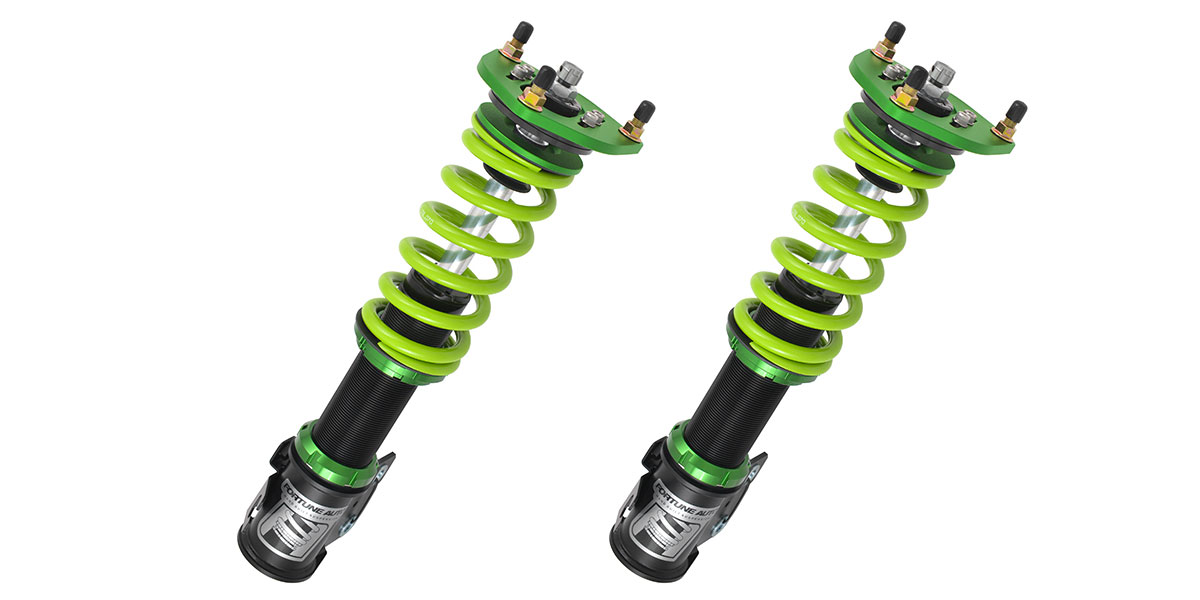 For those who want a coilover setup for their exact needs and current modifications, Fortune Auto 500 coilovers are a great option. Fortune Auto coilovers are hand-built in the US and offer unrivaled customizability. Where most coilovers offer an off-the-shelf spring rate with a ball-park valving setup, Fortune Auto builds the coilover for your needs and goals.
These coilovers feature 24-step adjustability, radial bearings, independent ride height, and preload adjustability, can give your Focus a massive increase in cornering grip.
Purchase Fortune Auto Coilovers Here
#6 BC Racing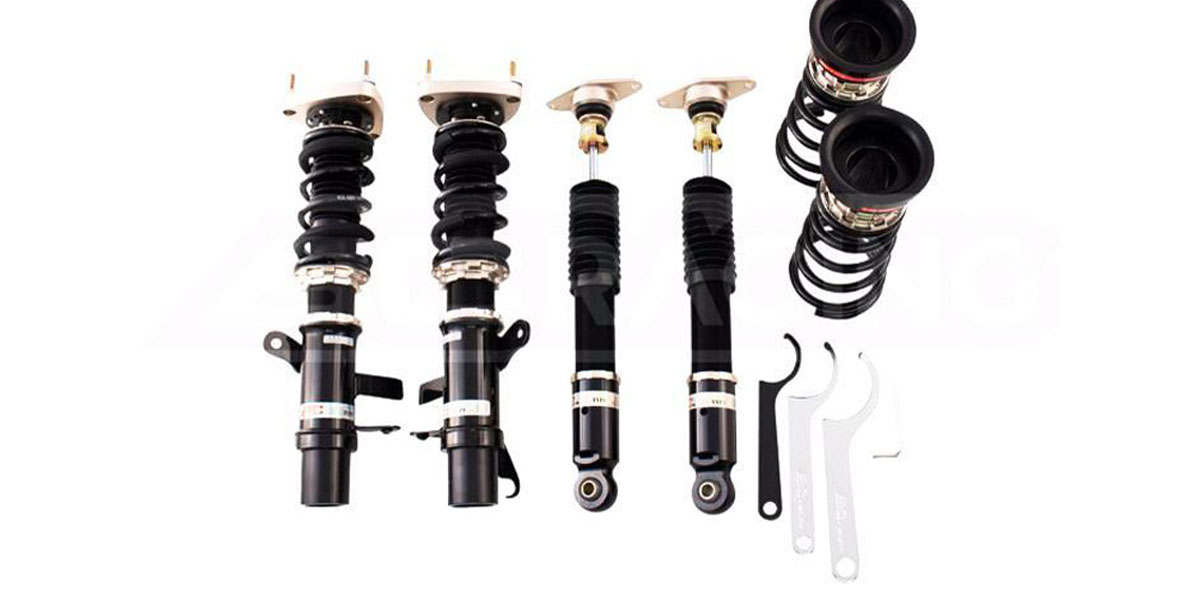 If you want something which offers a great blend of affordability and performance, BC Racing BR Type coilovers are a great option. The BR Type coilovers are specifically designed around street use with the ability to also hit the track. Coming in just under $1,000, these offer great bang-for-buck performance.
Like many of the other coilovers on this list, the BR Type coilovers use a mono-tube design with 30 levels of damping adjustment. They also feature pillowball mounts on the front to further improve performance!
Purchase BC Racing Coilovers Here
#7 D2 Racing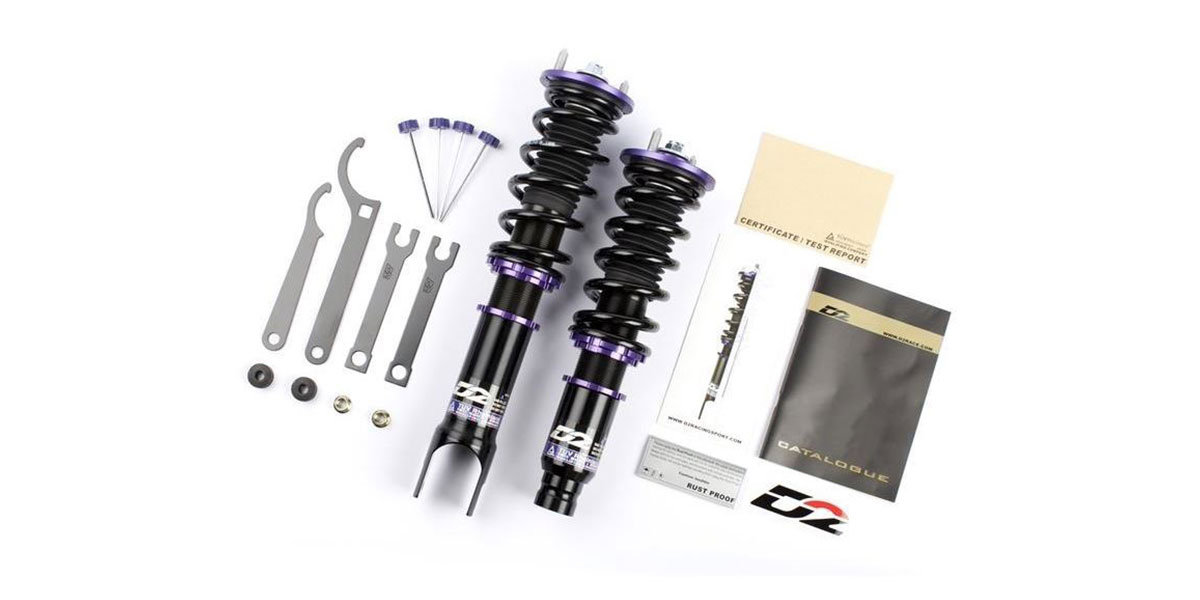 Another great option around the $1k price point are the RS Series coilovers from D2 Racing. These offer similar performance to the BC Racing coilover listed above, but with slightly more adjustabilities integrated into the coilover.
Of course, ride height and spring preload are independently adjustable like most coilovers. What makes the D2 Racing coilovers unique is the 36-way damping adjustability, allowing you to really fine tune your suspension setup and get the most out of your Ford Focus.
Purchase D2 Racing Coilovers Here
Should I Buy Coilovers or Lowering Springs?
While coilovers offer a lot of adjustability, a lot of Focus owners chose lowering springs instead. Either way you go, you'll end up with a lower ride height and a lower center of gravity, however, you will get significantly more performance out of a set of coilovers than you will with aftermarket lowering springs.
Since your OEM shocks are designed to work within a specific movement range and designed to damp a specific spring rate, they won't work optimally with aftermarket lowering springs. To put it simply, aftermarket springs force your shocks to operate outside their ideal range of movement and force your dampers to handle spring rates higher than what they're intended for.
With aftermarket coilovers, you'll have a spring rate and damper which are designed to work in harmony together instead of fighting each other. Coilovers also offer a lot more adjustability which will let you fine tune your Focus to handle exactly how you want!
Summary
There are lots of other coilovers that we didn't mention on this list. All of these coilovers are well built, with some being higher quality than others. If you have any questions about these coilovers, please do not hesitate to contact us. We can be reached by phone at 1.480.966.3040 or via email at sales@vividracing.com.