The Toyota Tacoma is one of the most popular off-road vehicles in the world. It might not have the notoriety of something like the Jeep Wrangler, but that's not necessarily a bad thing. Just like the rest of the automotive aftermarket, wheels are one of the most popular modifications for the Tacoma. The stock wheels do their job, but they are very boring and have very conservative fitment.
There are quite a few wheel options for the Tacoma and finding the perfect set of wheels can be a challenge. To help you in your search for the right set of wheels, we've compiled this short list of the top five best Toyota Tacoma wheels. This list is in no particular order.
#1 Method Race Wheels MR305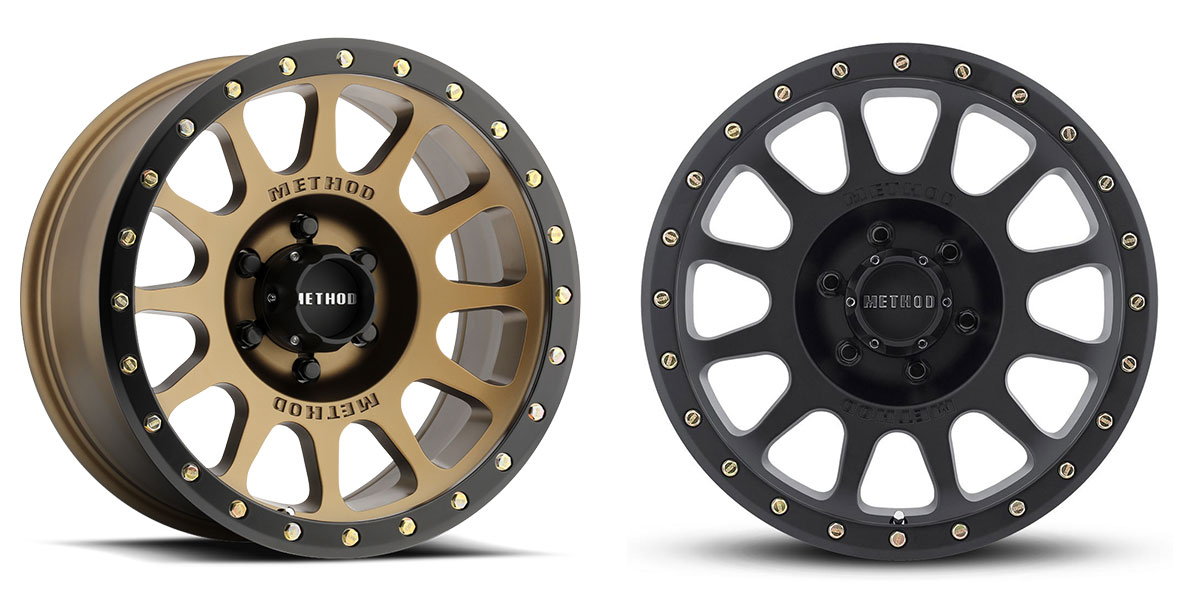 The first wheel on our list is from Method Race Wheels. As you probably already know, Method is one of the biggest names in the off-road industry and they offer everything from basic street/off-road wheels all the way to race wheels. For the Toyota Tacoma, the MR305 wheels are very popular, because they offer a great look at a fantastic price.
The MR305 NV features a classic 12-window design with simulated beadlocks. They're super strong, with a load ratings from 2500lbs to 4500lbs depending on the application, and they're constructed with solid A356 aluminum with T6 heat treatment.
#2 Venom Rex VR602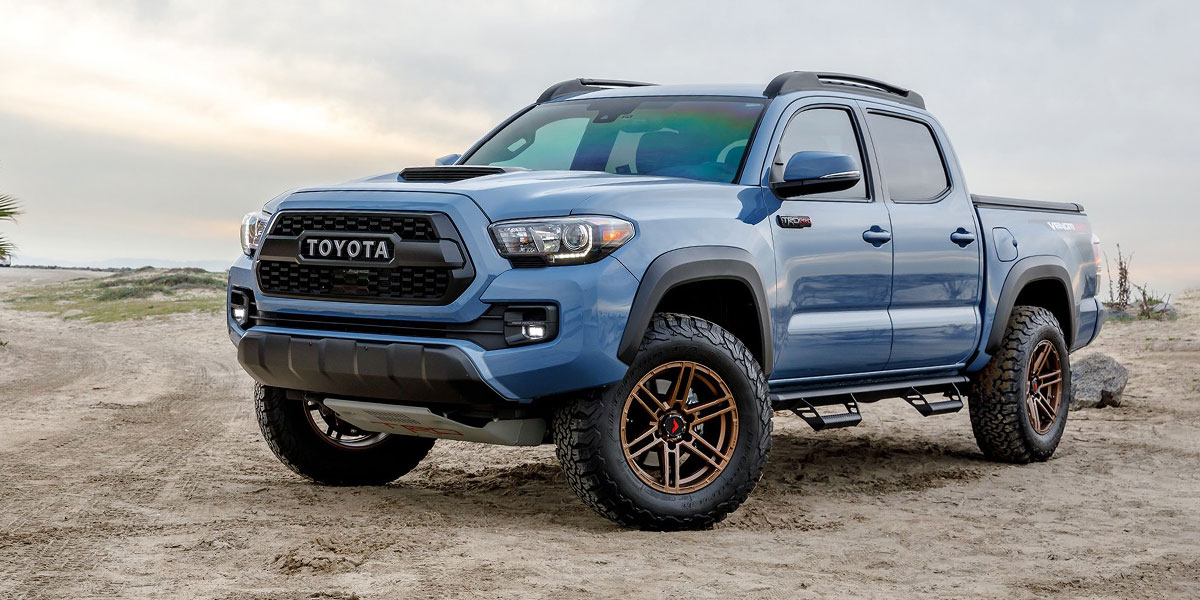 Venom Rex is relatively new off-road wheel brand which is part of Vorsteiner. Vorsteiner is best known for building wheels for sports cars and supercars, but their off-road wheels have proven to be as good or better than what many companies are offering. While the majority of off-road wheels use a cast construction, VR602s use a much stronger Flow Forged construction.
Not only are these wheels very strong, they're also very lightweight compared to most off-road wheels. With a lighter wheel/tire combo, overall handling is improved, because unsprung weight negatively effects handling. This wheel uses a sharp and elegant split six-spoke design and looks awesome on the Tacoma, as well as the Toyota 4Runner.
#3 Icon Alloy Wheels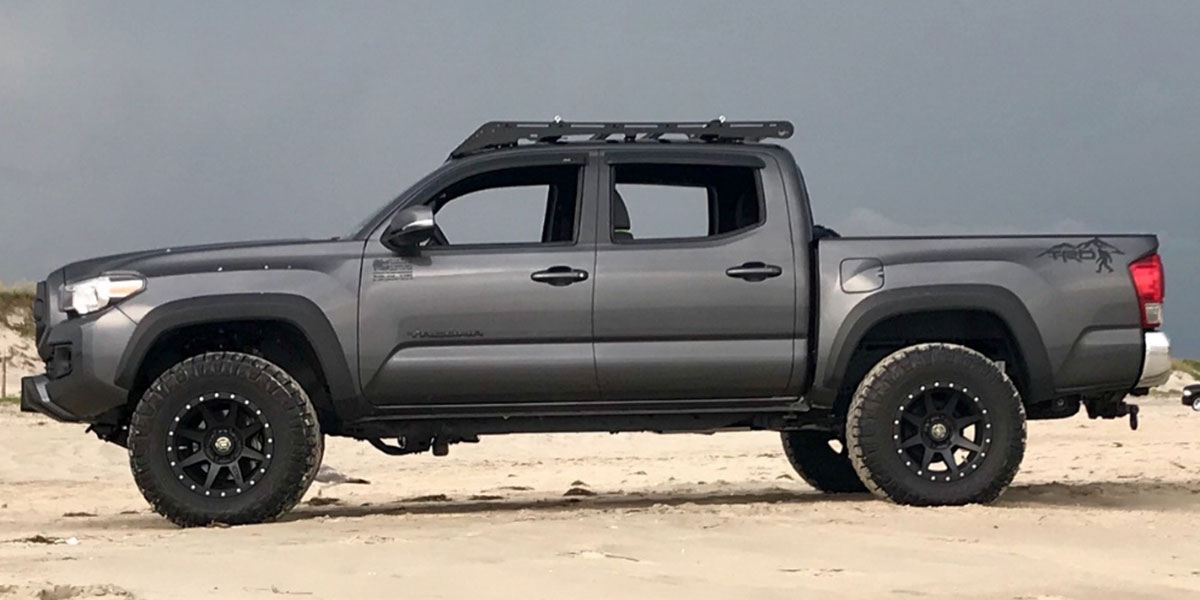 You may know the Icon name from their high-quality suspension systems, but they also offer a handful of wheels. For Toyota truck fitment, they offer a handful of different wheels. Across all their different designs they use application specific dimensions and load ratings, giving you fantastic weight and strength.
All their wheels feature simulated beadlocks, giving your Tacoma the off-road look you want. In most states, beadlock wheels aren't legal for road use, so simulated beadlocks are a great way to get the look without the risk of breaking any laws.
#4 Fuel Zephyr D101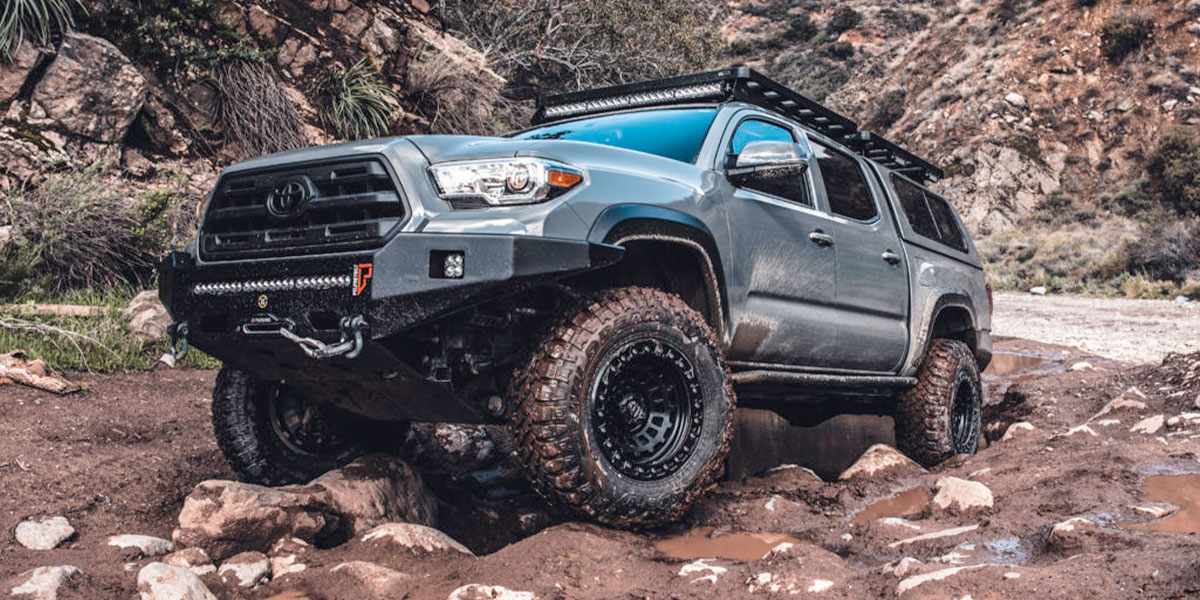 None of the wheels we've listed so far feature beadlocks. In most states, beadlocks aren't legal for road use and they're also much more difficult to balance correctly. For Tacoma owners who want more than just a strong or cool looking wheel, the Fuel Zephyr D101 is the perfect solution. Not only do these wheels feature functional beadlocks, they also feature a very bold and unique design.
If you didn't already know, beadlocks allow you to air down your tires much lower than you can on a standard wheel. With lower tire pressure, the footprint of your tire is much larger and gives you a lot more grip off-road. Beadlocks also reduce the chance of the tire getting ripped off the bead if the tire experiences a hard side impact.
#5 Volk Racing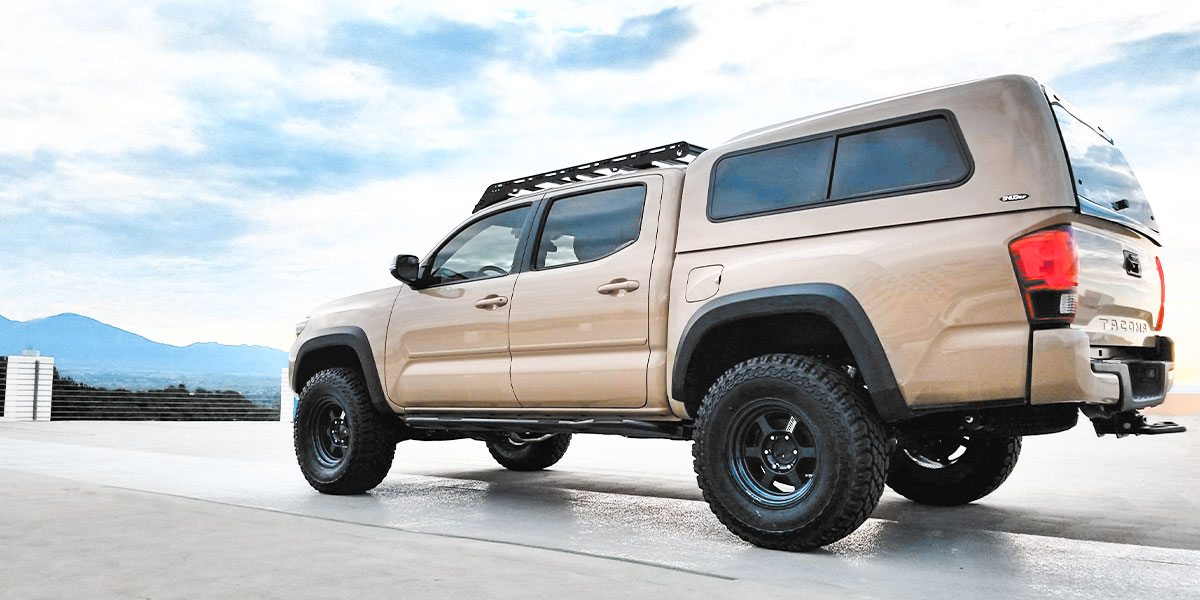 Volk Racing is another company that's best known for its street wheels. The TE37 is one of the most iconic aftermarket wheels of all time, thanks to its incredibly simple design and mold form forged construction, making it significantly stronger than most forged wheels. Their wheels are most commonly found on JDM cars, so it's no surprise they entered the Toyota truck market.
For the Toyota Tacoma, Volk Racing offers their TE37X wheel. While the rest of the wheels on this list are either cast or flow forged, the TE37X uses a fully forged construction. The construction makes the TE37X significantly stronger than any other wheel on this list, but it comes at a much higher price. On top of that, there aren't many TE37X fitments to pick from. These wheels are perfect for those who want the strongest wheel possible and the JDM style so many enthusiasts love.
Outro
What we've listed here is just a small fraction of what's available on the aftermarket for the Tacoma. With the popularity of the Tacoma and 4Runner, there are lots of wheels available, with some designed for off-road use and others designed to be big and flashy. If you're still not sure what wheels you want for your Tacoma, our performance specialists can help you decide. Email sales@vividracing.com or call 1-480-966-3040.
Related Images: