The FK8 is the first Civic Type R to come to the United States, and it's without a doubt the best Civic Type R ever. Not only is it significantly more powerful than any other Civic Type R before it, but the chassis is exceptionally well balanced, the brakes are great, and the overall performance is superb.
It's arguably the best front-wheel-drive car ever produced. Although it's great in stock form, enthusiasts know that even the best cars in the world can always be improved upon.
The stock wheels on the FK8 Civic Type R are abnormally large and aren't particularly great-looking, so many FK8 owners chose to swap to aftermarket wheels as one of their first mods.
As you probably know, the world of aftermarket wheels is huge, and picking the right wheels for your Civic can be a difficult task. To help you in your wheel search, we've put together this short guide of some of the best wheels available in FK8 Civic Type R fitment.
1. Rays Volk Racing TE37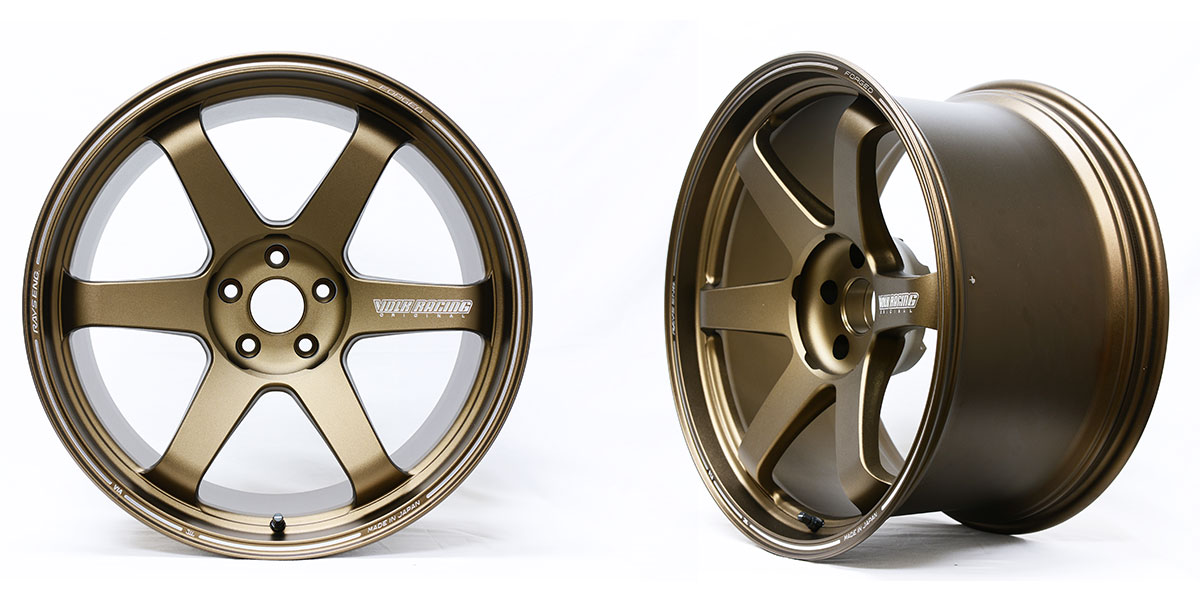 The TE37 has long been one of the popular aftermarket wheels in the world. The reason for their popularity is the simple design and the super-strong mold-form forged construction. This unique construction is fundamentally different than traditional forged wheels.
What makes the mold-form forged process different is that the shape of the wheel is creating during the forging process instead of after. By creating the shape of the wheel during the forging process, the grain of the metal flows with the shape of the wheel, resulting in much greater strength.
The result is a super strong and super lightweight wheel which is relatively affordable. The simple design looks great on pretty much any car, and the available fitments create a very flush look on the Civic Type R.
Regardless if you choose the TE37, TE37SL, TE37 Saga, TE37TA, etc, they all use the same strong and lightweight construction. Some versions are slightly lighter or stronger, but they're all very similar in terms of strength and weight.
Learn more and check price here
2. Rays Volk Racing CE28N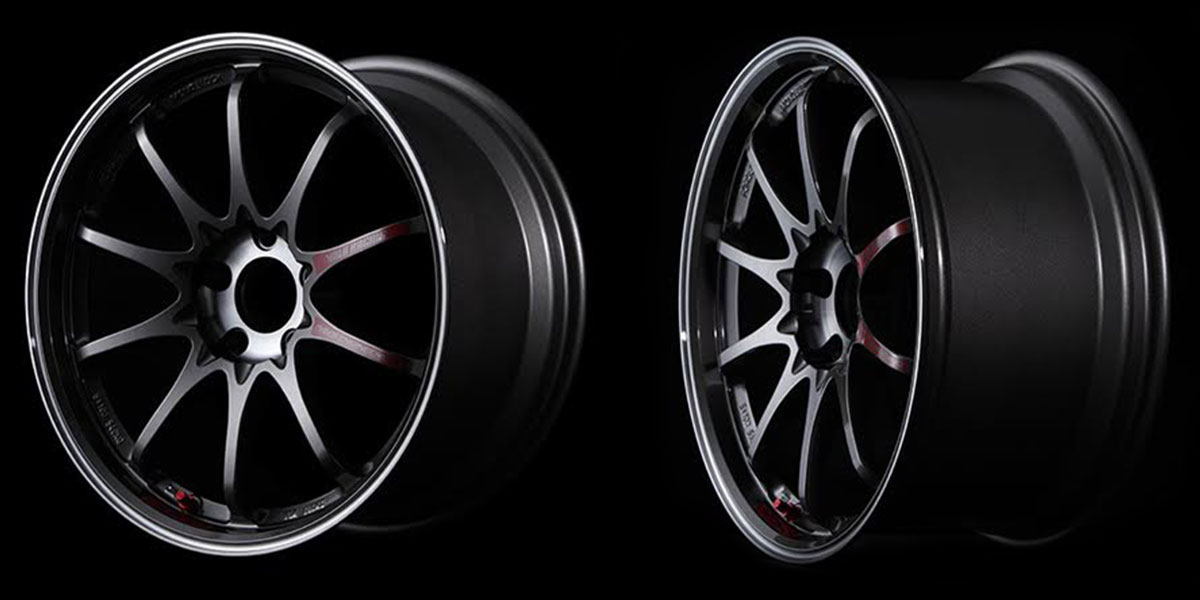 Another very popular wheel from Rays Engineering / Volk Racing is the CE28N. These wheels use a more complex ten-spoke design compared to the simple six-spoke design of the TE37, but they still utilize the advanced forging methods of the TE37.
The CE28N is very strong and very lightweight like the TE37 or any other Rays wheels. They offer a few different variants of the CE28 including an SL model which is perfect for someone who wants the lightweight and best track wheel possible.
Learn more and check price here
3. Titan 7 T-S5 & T-R10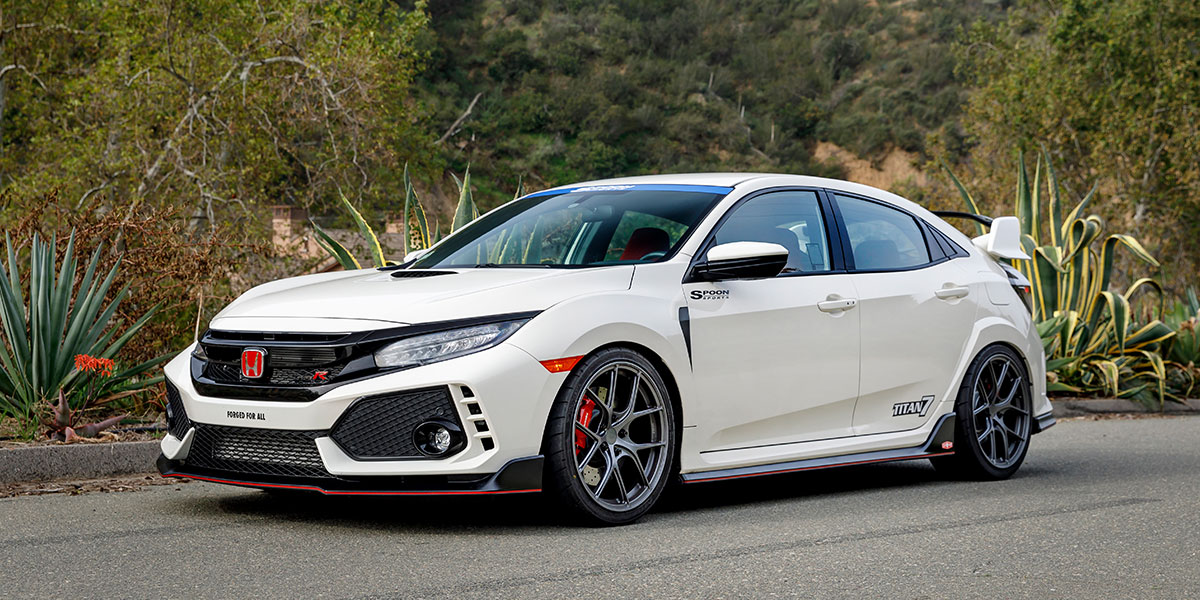 Titan7 is a much smaller and younger brand compared to a company like Rays Engineering, however, they still offer very high quality forged wheels. The big attraction to Titan7 is its incredibly low price point for a forged wheel. They offer a few different styles, but the T-S5 and T-R10 are the most popular for the FK8.
If you're looking to get into a fully forged wheel setup without the high cost of a traditional forged wheel, Titan 7 is the way to go. Their forging process isn't anything incredibly unique, they're simply a strong and simple forged wheel.
Learn more and check price here
4. HRE FF15 FlowForm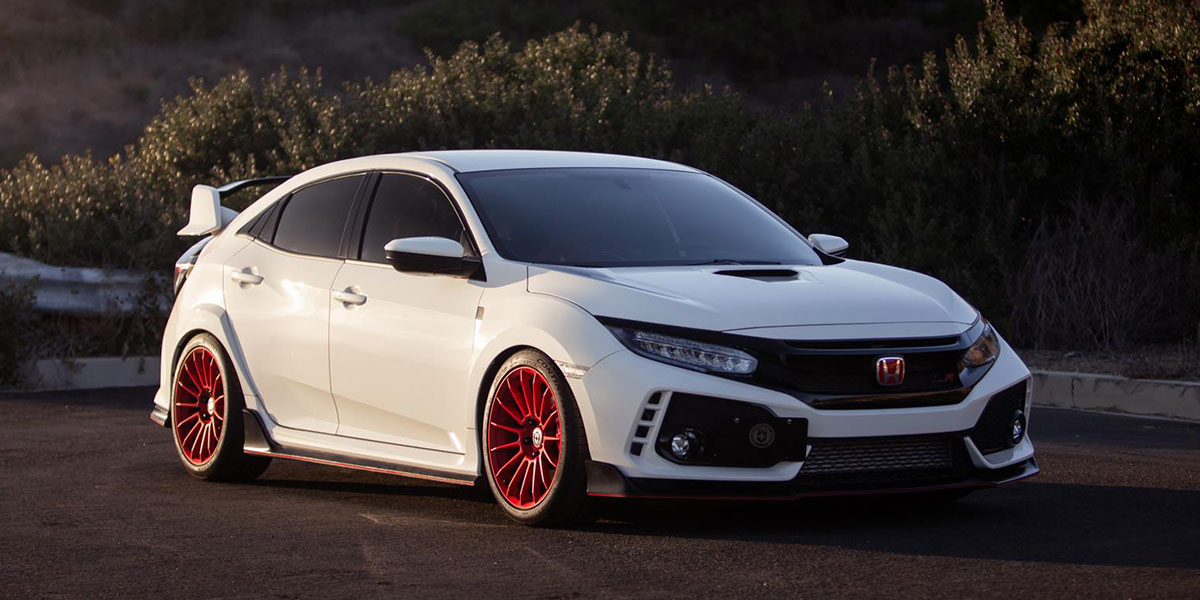 If you're interested in buying a high-quality wheel, but don't think you need the strength of a fully forged wheel, then a flowform wheel is a great option. HRE's FlowForm wheels, in particular, are a great choice for FK8 owners who want a super-strong wheel from an iconic company that won't break the bank.
The FF15 offers a simple, thin-spoke design that complements the body lines and design of the FK8 very well. A flowform wheel starts with a cast wheel that is purposely made narrower than desired. The wheel is then placed on a machine that spins the wheel while pressing steel roller against the rim area, which compresses and stretches the barrel of the wheel, resulting in forged-like barrel strength and weight.
Learn more and check price here
5. Vorsteiner V-FF 103
Another very popular option for a flow forged wheel is Vosteiner's V-FF series of wheels. The V-FF 103, in particular, uses a very sharp design with curved Y-spokes and rounded concavity. Unfortunately, these wheels are not available in an 18" size which is a must-have for many track-focused FK8 owners. If you're okay with a 19" size, then V-FF 103s are a great choice.
Learn more and check price here
Summary
Of course, this is just a very small list of wheels which are available in FK8 Civic Type R fitment. If you're not interested in any of the wheels found on this list, browse our entire catalog of 5×120 wheels here.
If you're still not sure what wheels to purchase, one of our performance specialists can help you find the right setup. If you have any questions, please contact us. You can reach us by phone at 1-480-966-3040 or via email at sales@vividracing.com.
FAQs
Is Lighter Always Better? – Generally speaking, aftermarket wheels are lighter and stronger than OEM wheels. By decreasing unsprung rotational mass, you improve handling, braking, and steering feel. There is a point of diminishing returns and making a wheel too light can have negative impacts, but this isn't an issue for current lightweight aftermarket wheels.
What is the FK8 PCD? – The FK8 Civic Type R uses a 5x120mm bolt pattern with M14x1.5mm thread pitch lug studs. The center core is 64.1mm.
What is the Ideal Fitment? – The ideal fitment depends on how aggressive you're willing to go. For many FK8 owners, a 18×9.5 or 19×9.5 setup is perfect. We recommend offsets ranging from +38mm to +45mm.
Cast vs Forged – The difference between cast and forged wheels is pretty significant, but for the large majority of cars, cast wheels are more than strong enough for the road and track use. Forged wheels are much stronger, but also significantly more expensive. If you plan on using your FK8 on the track or don't mind the extra cost, you'll get a much higher quality wheel if you choose forged.
Torque Steer – Theoretically, moving away from the OEM offset of 60mm will increase torque steer, however, you're unlikely to notice any torque steer in normal situations unless you go lower an a 35mm offset.