The Honda Talon proves to be a capable machine on paper but how does it hold up in the real world? Like every other machine on the market right now, there are many quirks about the Talon that need to be addressed when thinking about purchasing one. The aftermarket support is increasingly present for this machine which makes owning one much nicer as there is usually a solution for the common issues of the machine. Where should you start upgrading? Take a look at our TOP 5 Honda Talon Upgrades!
#1 PRP Seats:

Similar to other UTVs, the stock seats in the Talon can't keep your body still when trying to corner which leads to owners gripping the steering wheel for dear life. The main issue is that the stock seat does not have adequate bolstering to prevent the torso from moving from side to side. When the body isn't stabilized in the machine it can be challenging to maneuver. The best solution for this is to install a PRP seat and seat bracket. PRP offers custom seats for your machine to match any theme you are going for or offers a plain jane looking seat that is leaps and bounds more comfortable than the factory while keeping you planted.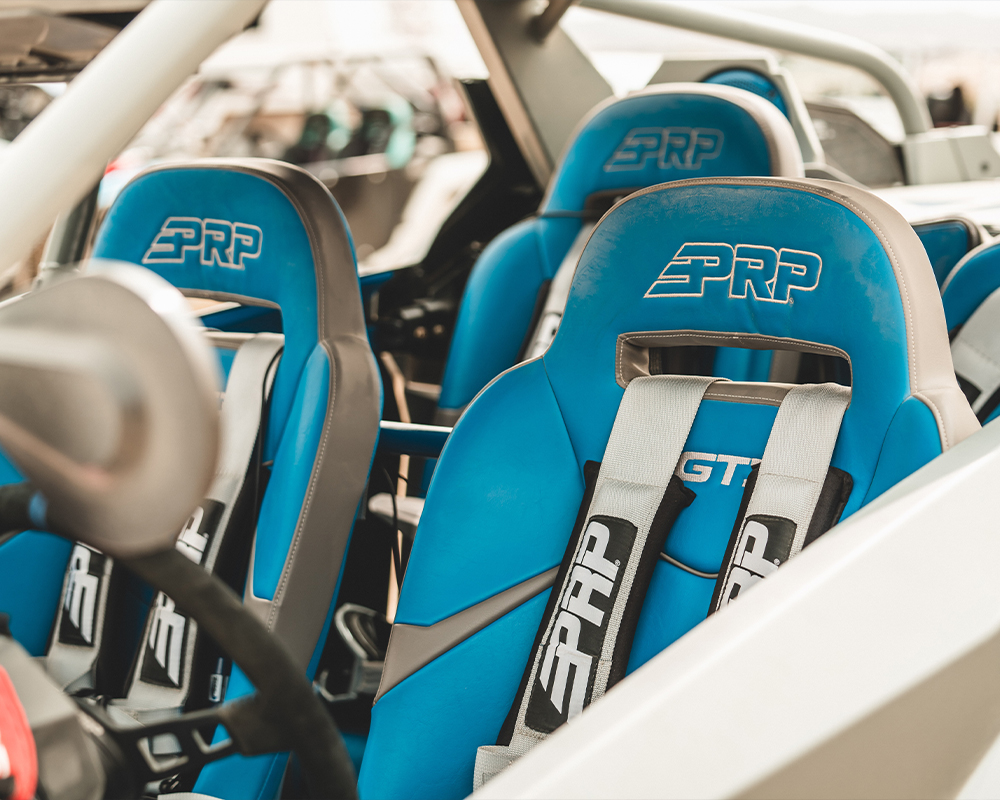 #2 Modquad Aluminum High-Clearance Radius Rods: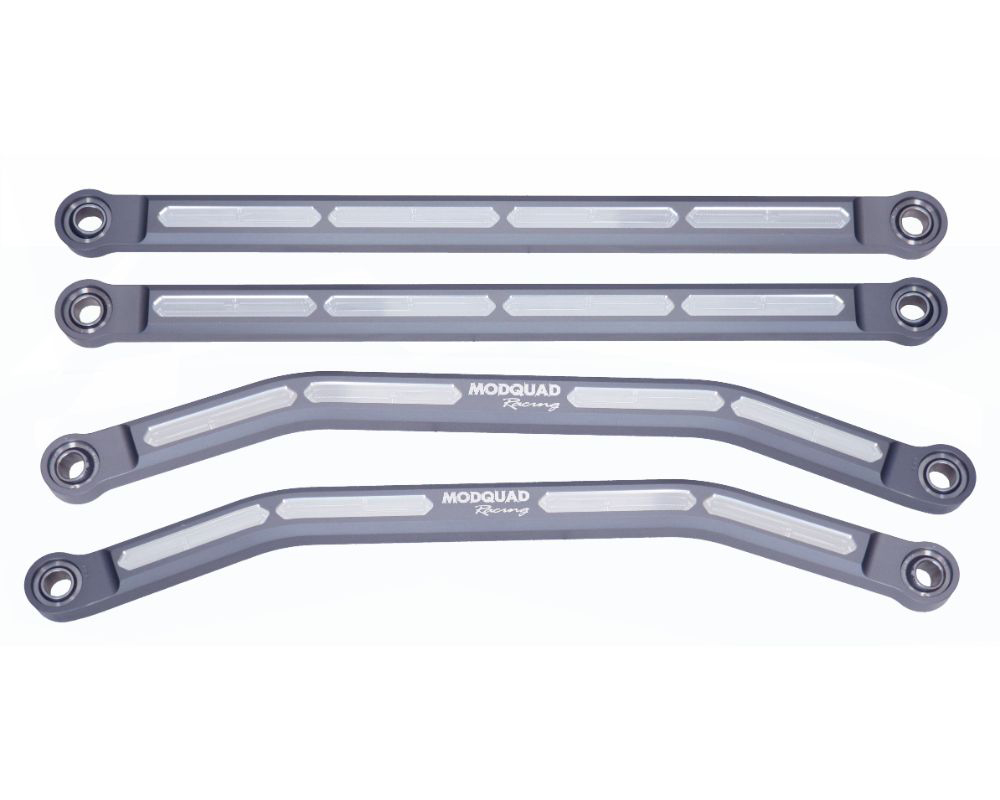 Immediately after the first drive in your Talon, you will notice that the rear end handles a little sloppy. This is due to the weak factory radius rods that desperately need to be upgraded. Modquad makes billet aluminum radius rods that replace your hollow rods and eliminate any chances of being stranded after a light jump. Usually, the first component to break after a big jump with any UTV is the radius rods. It is also common to bend a rod when rock crawling as the radius rods hang fairly low in the rear which is why Modquad offers a high-clearance option for those who need it.
#3 Krafwerks Turbo Kit:
The BIGGEST issue with the Honda talon is that it can't keep up with the X3 and RZR due to its lack of forced induction. The Talon produces around 100 less horsepower than the X3 and RZR which severely hurts its chances of keeping up. While there is a 4-inch difference in width between the machines, better handling won't help in a straight line. In order to keep up with the big dogs, the Kraftwerks Honda Talon Turbo Kit is the ultimate upgrade. Krafwerks provides everything required to install this turbo kit on your Talon and even offers a start-up map for your ECU after it's been installed. This kit will require a protune from a reputable tuning shop.
Find Out More About The Kraftwerks Kit Here
#4 KWT Particle Separator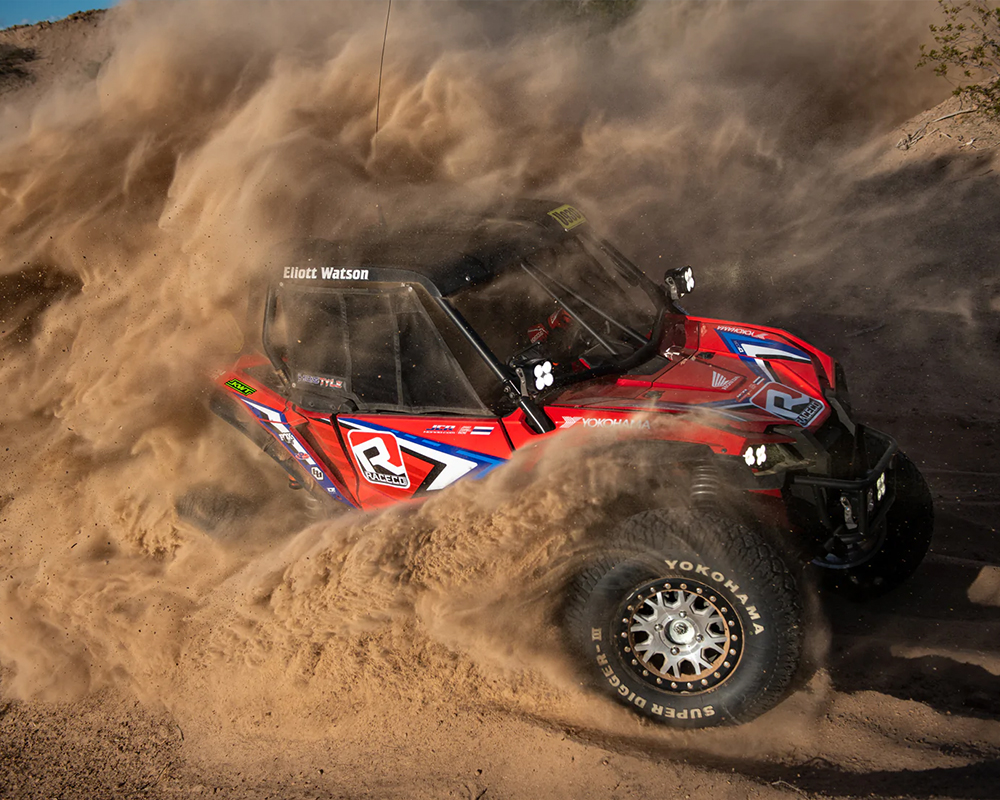 Often times you will find yourself removing your air filter and cleaning it out after a number of rides. What you don't see are the particles that made it past the air filter and into your engine. A KWT particle separator for the Honda Talon is ideal to prevent dirt from getting into your engine. What the KWT system does is creates a centrifugal force by spinning the air entering the box which forces the dirt particles against the outside and allows clean air to pass through the inside and connect to your existing air filter. Installing an air separator will keep 98% of dirt and dust particles from entering your engine. When dirt gets into your engine it could quite literally start sanding away at your cylinder walls and degrade your piston rings. It can also ruin your valves and cylinder head if not addressed. UTVs see quite a bit of dirt and dust, which is why the KWT particle separator is the best solution for protecting your engine.
Purchase Your KWT Particle Separator Here
#5 Agency Power Front / Rear Bumpers
Honda failed to include bumpers on their UTV flagship, but this can easily be fixed with the Agency Power tubular bumpers for the Honda Talon. The 1.5-inch diameter mild steel is rugged with a bit of style to make the front and rear of your Talon look good while protecting your machine. This is a necessary upgrade for those who plan on rock crawling or doing any trail riding. There are always obstacles that could potentially damage your machine and having an extra layer of protection is always essential in these situations. The Agency Power bumpers for the Honda Talon are made in the USA and offered in a gloss red or black powder coated finish.