Here is a look at the Top 5 most popular Exhaust Systems available for the Polaris RZR XP Turbo and XP 1000.
We wanted to compile a short list of the most popular exhaust systems for the RZR XP Turbo and XP 1000. There are quite a few different options available to consumers, which can be hard to differentiate between all of the brands and styles. Provided below is a quick over-view to help you make your decision a little easier.
Trinity Racing has several different exhaust options available for the Polaris RZR. From slip on style to full header back, you can customize your level of performance. The header-back will provide maximum top end gains, while the slip on helps with back pressure and gives you an improvement in exhaust tone. Multiple finishes are available to match your current vehicle theme.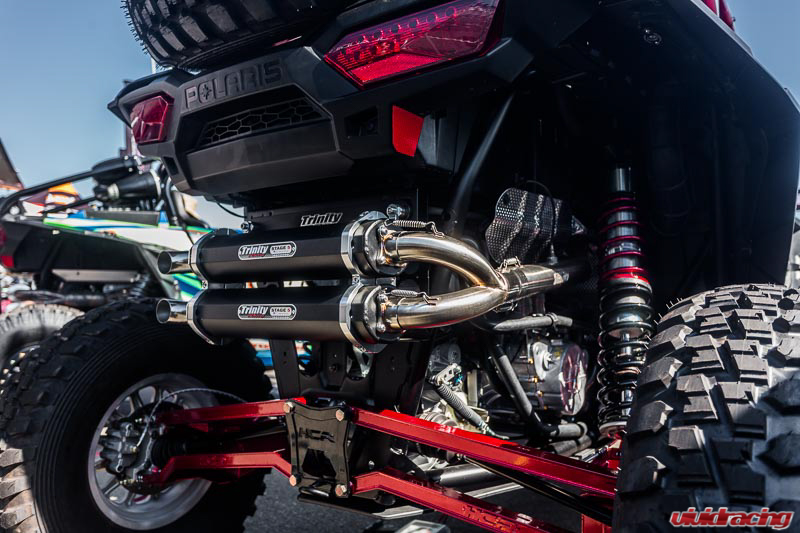 Agency Power is starting to produce some very impressive exhaust products for the UTV market. Their new XP 1000 and XP turbo systems are the only ones offered with a valve system installed. This is hooked up via a toggle switch and allows for open and close operations. This is perfect for those who want a system that can be loud and offer the most performance when racing their buddies but also want a system that isn't too loud when out with the family on a trail. This is one of the more attractive exhaust systems, implementing a customizable heat shield. They are also adding another slip on style muffler system which will be available very shortly.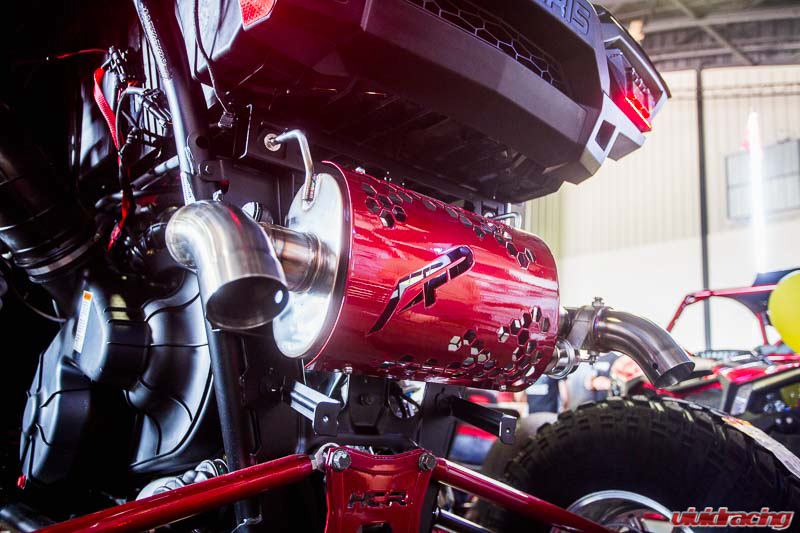 Gibson performance offers a wide range of exhaust systems for the Polaris RZR. The company offers a slip on design which you can choose the style of exhaust exits. Your choices are a single exit or a centered dual outlet with tips. On top of the exhaust tip exit options, you are also given the choice of black and or polished, depending on the style you are going for. Performance gains are on par with other exhaust systems for these vehicle.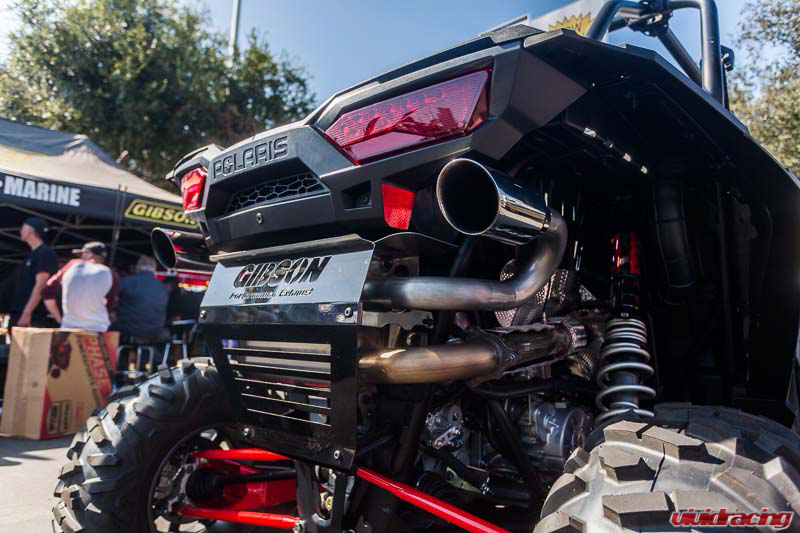 Muzzy offers a single to dual exit muffler with different mid pipe options also available. These allow for a great power increase and have a straight forward design. Even though this is not the prettiest set up, it does the job very well. The mid-pipes help with providing a consistent power throughout the RPM range. You may also choose to retain the factory heat shields if desired.
Sparks Racing offers a similar design to the Muzzy system, but with a little flashier presence. The design is the similar single to dual exit design which seems to be a favorite among most of the brands. Performance increases are good and so is the upgrade in noise output. These are available in a stainless polished as well as black, depending on what you desire. For a little more money, you can opt for the performance package which includes full exhaust, tuning and header-back exhaust system.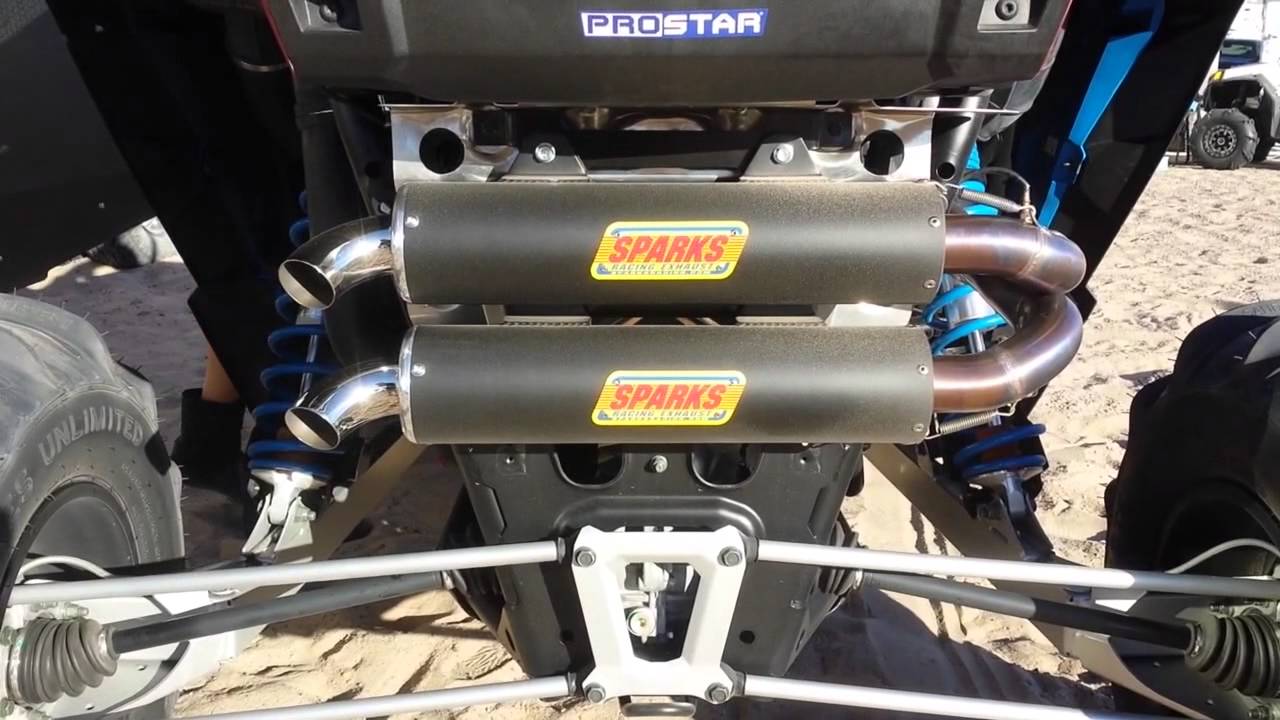 Related Images: