A throttle body regulates how much air flows into a fuel-injected engine. It is an integral part of a fuel-injected engine's air intake system. Its function is to regulate the amount of air that flows into the engine, accounting for factors such as throttle (gas pedal) position, idle speed, cold start warm-up, and more. The throttle body is what tells the engine how much air is necessary, it limits the amount of air let in to control the rpms. Performance boosts power while maintaining the correct fuel/air ratio. To perform these tasks, the throttle body is bolted in place between your engine's intake manifold and air filter housing.
How Throttle Bodies Works
Throttle body assemblies can either be mechanically or electronically controlled. On a mechanical throttle body, the butterfly valve is operated by a spring-loaded arm piece that's directly linked to a vehicle's accelerator pedal by way of a manual cable. The butterfly valve which is a hinged metal plate inside the throttle body opens to let more air in as the gas pedal is depressed. Because fuel injection systems are inherently computer-controlled, information from various sensors mounted on the throttle body allows the vehicle's engine management system to determine the optimum fuel flow rate. Newer vehicles that do not have cable linkages to the accelerator pedal will use throttle body assemblies with computer-controlled servo motors to move the butterfly valve as needed. This reacts to a sensor on the throttle bottle which tells it to allow air into the combustion chamber, increasing REM and power output. This makes the car, in turn, go faster.
A good air filter is critical to the operation of the throttle body because dirt buildup on its surface over time can gum up the butterfly, causing rough idle and drivability issues. This is why the butterfly and throttle bodies need periodic cleaning.
How Many Throttle Bodies?
Most autos have just one large throttle body, but some larger-engine cars can have one for each bank of cylinders, or even one on every cylinder, although these are relatively uncommon.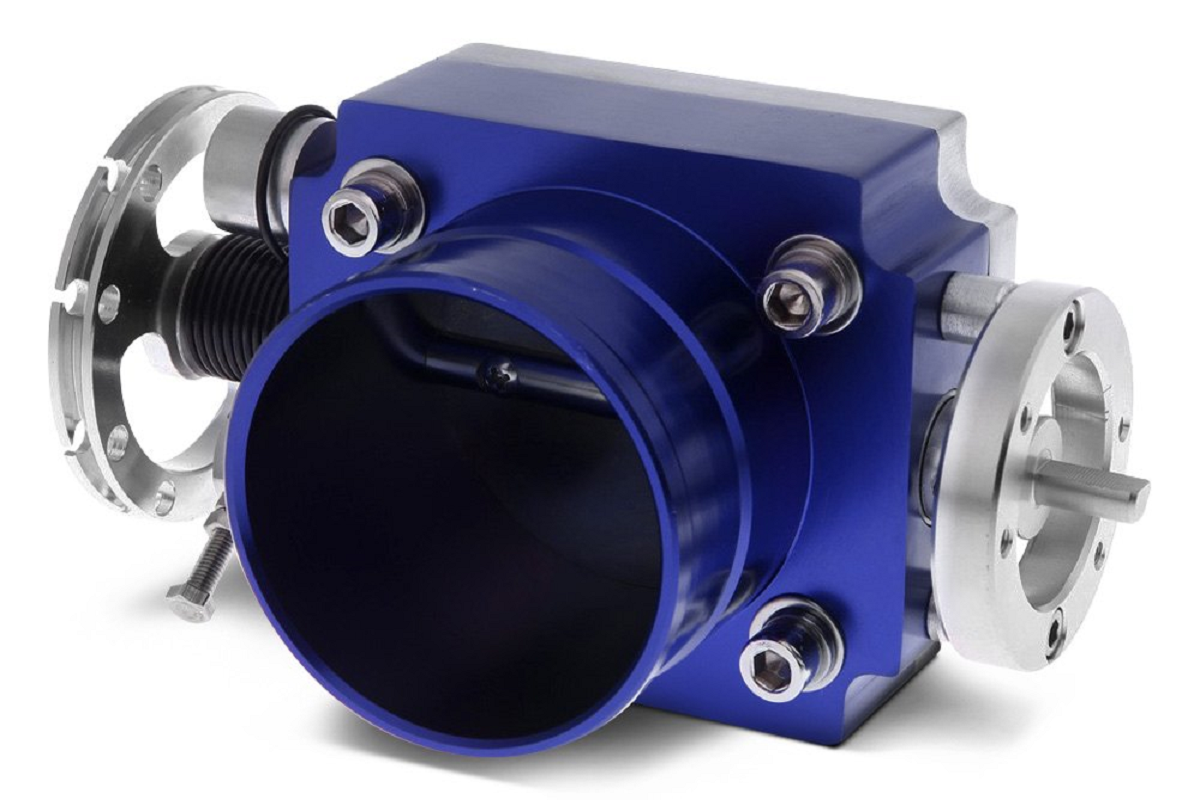 Points to Consider:
Throttle body is a highly recommended modification due to the above reasons but you should consider the below points before making the final move.
Engine Type
Duly consider your engine type. Some engines such as direct injection or diesel engines don't use throttle bodies so they are not suitable for all engines.
Device Compatibility
Check the compatibility between the throttle body and engine of your cars. Some older cars do not support a throttle body. Hence, you end up losing more instead of gaining.
Your Requirements
Get your goals clear. List down the power, acceleration, and torque requirements of your car. It will help you choose the right throttle body.
Engine Housing Capacity
If you are looking to upgrade the size of your throttle body then do analyze that how big is big enough. Is your engine block space sufficient to house a performance throttle body? Clearance in your engine bay is also a consideration and we've seen people having to cut large vents to allow the throttle bodies to protrude.
Other Flow Restrictions
Consider the engine's ability to flow air and exhaust, if either of these becomes restricted you will not maximize your power gains. Generally speaking, if you've improved the air intake you will need to expel more gases through the exhaust so if the exhaust system is not big enough your engine power will not improve.
Top 5 Reasons to Install a Performance Throttle Body
Compared to an OE-equivalent throttle body, a performance-oriented throttle body can help your engine create more power, this and these other 5 reasons are why you should install a performance throttle body.
1. Improved Throttle Response
Considering that a throttle body is a valve, it's easy to understand how a performance throttle body yields a  quicker throttle response. Most auto manufacturers measure airflow at peak rpm's, then choose a throttle body diameter to ensure that 50% throttle will produce exactly 50% airflow. This results in a more gradual response. With a performance throttle body though, power is created with less delay because the butterfly valve on a typical performance throttle body is designed to open proportionately wider at low rpm's. When you combine that steeper response rate with additional torque produced by the engine, you get a sharper bite that's noticeable at low rpm's.
2. Increased Power
Packing more air into your engine allows more fuel to be burned, which creates more power, since sensors measure the airflow rate, the car's engine control computer can take note of this increase and up the amount of fuel delivered to the pre-combustion chamber.  With performance throttle bodies, the peak air-to-fuel ratio that produces the most complete combustion is maintained, and hence maximizing power gains.
3. Improved Airflow
Performance throttle bodies are built with airflow tubes that are larger in diameter than OEM ones. Naturally, this increases airflow, the more air we can pump through an engine, the more power it will make.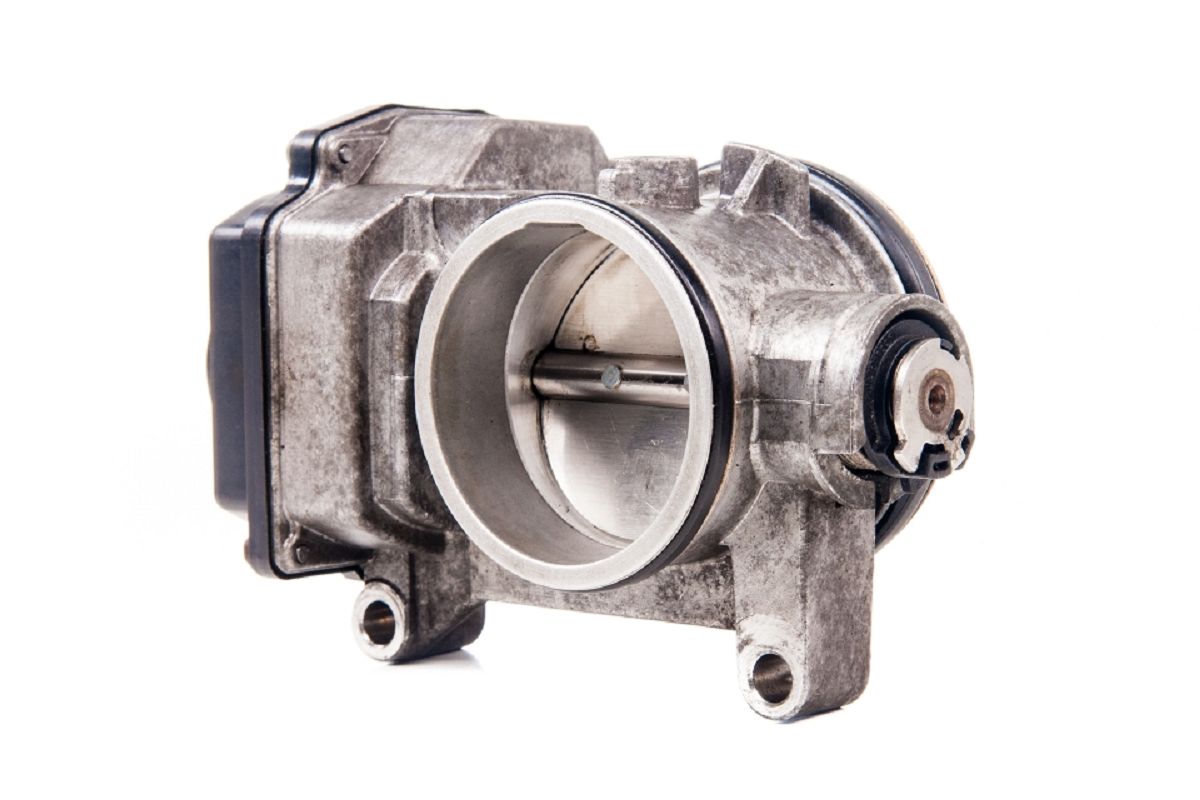 4. Get More From Other Power Mods
If you've made engine modifications that produce more power through the use of forced air induction (superchargers and turbochargers), the greater airflow ability of a performance throttle body will do your engine justice. In effect, an engine that has been modified to breathe better will be looking for more air, and a performance throttle body will deliver exactly what the engine wants.
5. Better Fuel Economy
Smart adjustment of air to fuel ratio can save a lot of fuel. Moreover, when the engine runs leaner, a lesser amount of fuel is consumed and your gas mileage is improved as a result.
Another reason is swift acceleration, high power, and positive throttle response are translated into swift acceleration as well. Since the deficiency of airflow that holds your car back is no longer there and you are getting better fuel atomization with a performance throttle body.
Since performance throttle bodies allow more air into the engine, several aspects of performance are improved. The most noticeable performance in change is felt when the gas pedal is pushed quickly, such as during passing acceleration. A larger throttle body delivers air at a higher rate than a stock engine, allowing the driver to feel an accelerating response from the vehicle sooner. In addition to increasing acceleration performance, performance throttle bodies can also boost overall horsepower. This gives the engine increased power and torque, which may be helpful in situations such as towing. Commonly, adding an aftermarket throttle body can increase engine power by 15 hp to 25 hp.