The Nissan 350Z may have been discontinued more than a decade ago, but the aftermarket still hosts an attractive array of options out there to mod your ride. While more often done for a fashion statement rather than performance reasons, rear spoilers can actually offer benefits for owners who like to do more spirited driving. At the right (fast) speeds, a rear spoiler creates downforce which helps to push the car down to the ground. This, in turn, delivers added traction to help drivers turn faster and more effectively in corners. At the same time, it can also increase your vehicle's braking ability to give you a better sense of control.
If you are looking to improve the aerodynamics of your coupe while also elevating its overall tuner appeal, a rear wing/spoiler is a great way to go. The proper, quality ones will deliver added styling together with enhanced performance, handling, and efficiency. Vivid Racing carries several reputable brands that offer both subtle and more over-the-top wing designs for the highly popular Nissan 350Z. We have composed the following list outlining the top seven options available on our website to take your build to a whole new level and stand out among the crowd at your next rally, show, or meet.
1. GReddy Rocket Bunny Duck Tail Wing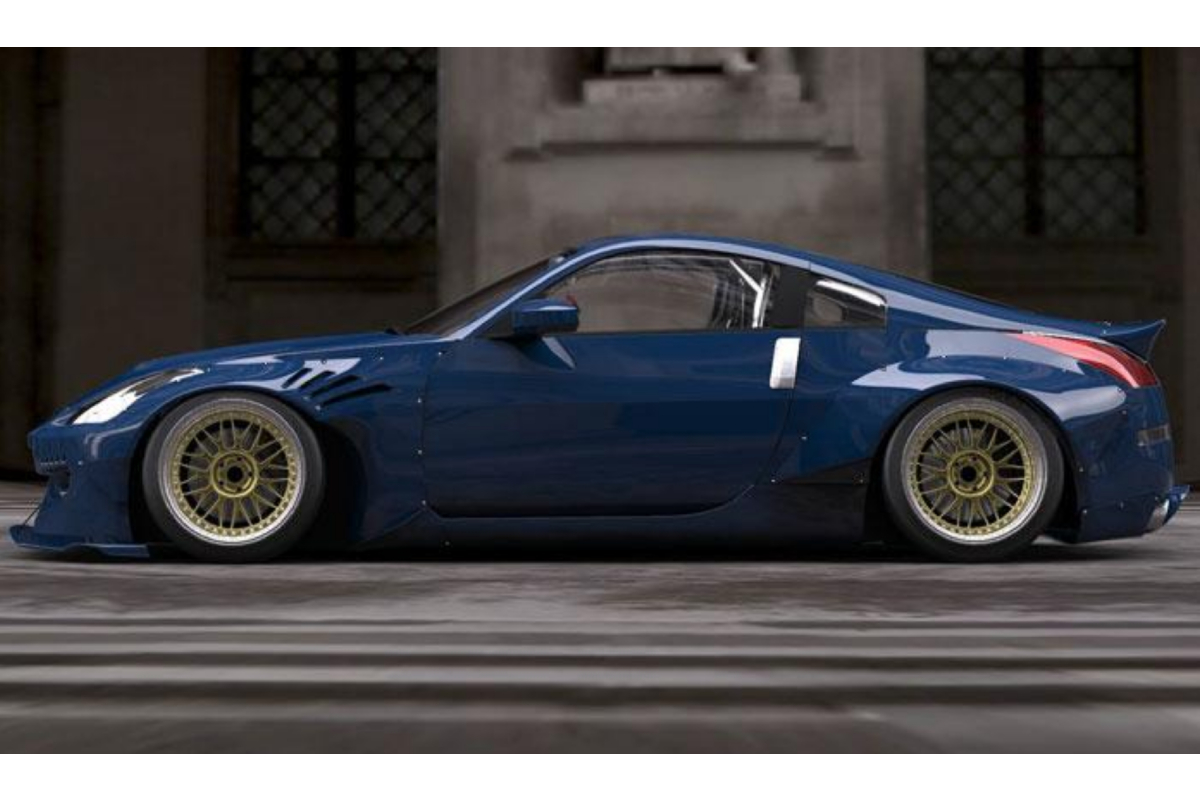 Based out of Japan, GReddy is perhaps the most recognized name in the import car scene for aero and performance parts. With that, GReddy is pleased to announce the exclusive release of the GReddy Rocket Bunny Aero Kit for the Nissan 350Z to the North American market, which includes the rear wing you see here. All Rocket Bunny aero components are computer rendered for precise fitment by the famous designed Kei Miura of TRA Kyoto, Japan. His designs have gained global acclaim for their trendsetting styles and appeal to automotive enthusiasts all around the world. The Rocket Bunny kits have gained the devotion and admiration of racers, car show-goers, and professional installers.
The main reason the GReddy Rocket Bunny rear wing is a top choice for your 350Z is because of its unparalleled quality. This duck tail wing is carefully crafted from fiber-reinforced plastic for a top-notch construction that is highly durable and boasts a perfect fitment that is the result of precision manufacturing and thorough testing. Japanese-made versions, which GReddy imports, are unlike any other products on the market. Rear spoilers and wings from other brands rely on hand-shaped clay or urethane, but GReddy's Rocket Bunny wing begins with a full vehicle laser-scan and ends with an intricate and perfectly symmetrical mold. The Japanese-made Rocket Bunny parts are not massed produced, so great care is taken for each component. The end result is a superior fitting aero kit with an artful design that is both admired and highly sought after by enthusiasts worldwide.

2. JP Type A Rear Wing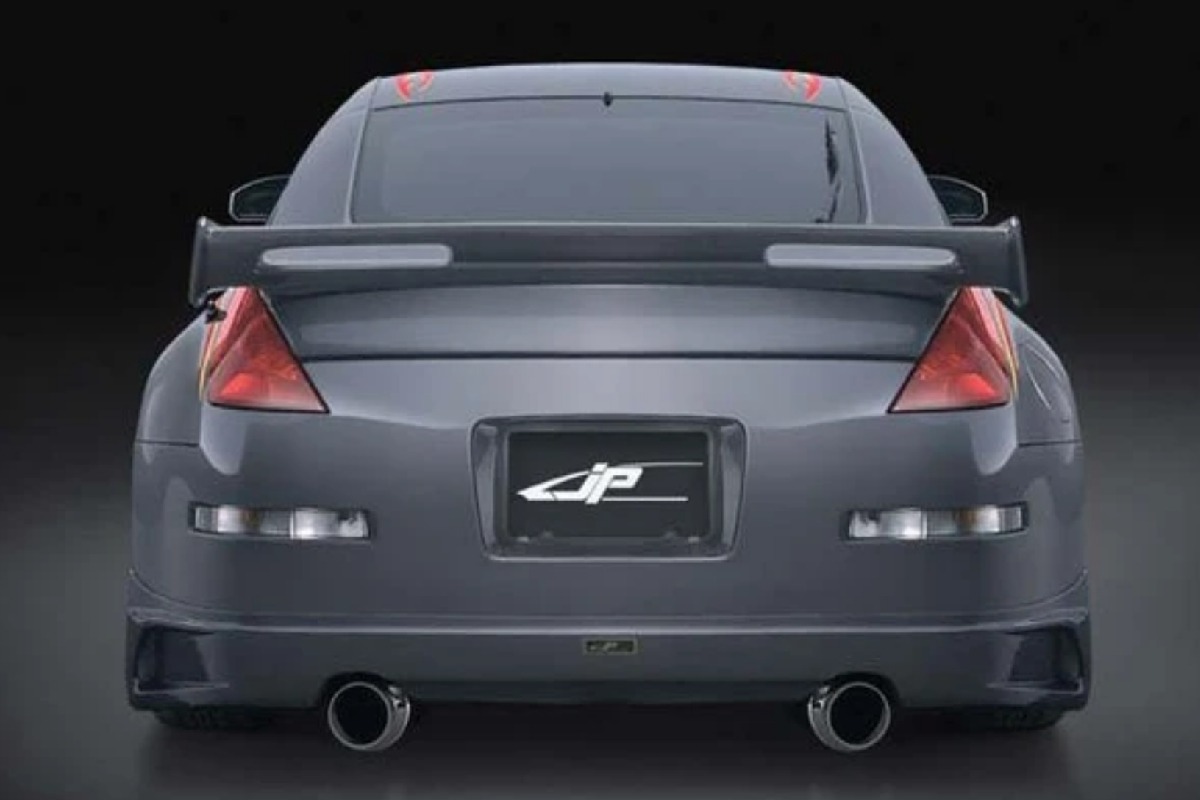 JP (Japan Products) Tokyo / JP USA Vizage is well known for making high-quality aerodynamics parts for a wide range of vehicles. As one of the biggest and most experienced aerodynamics companies in Japan, JP's goal remains to offer affordable body components, like spoilers and bumpers, to the automotive aftermarket. All of its products are carefully crafted and rigorously tested in the main office in Japan to stringent quality and reliability standards. The JP Type A rear wing for the Nissan 350Z will add an extra bit of aggressiveness and intimidation to your tuner build. In addition to looking the part, JP's products are also highly functional and proven to improve vehicle aerodynamics as well for better performance. This rear wing for the 350Z is crafted with OEM-quality fiberglass material and comes with industrial-grade double-sided tape that already comes pre-installed. Hardware is included with all JP products for a seamless installation process.

3. VeilSide Version III Model Rear Wing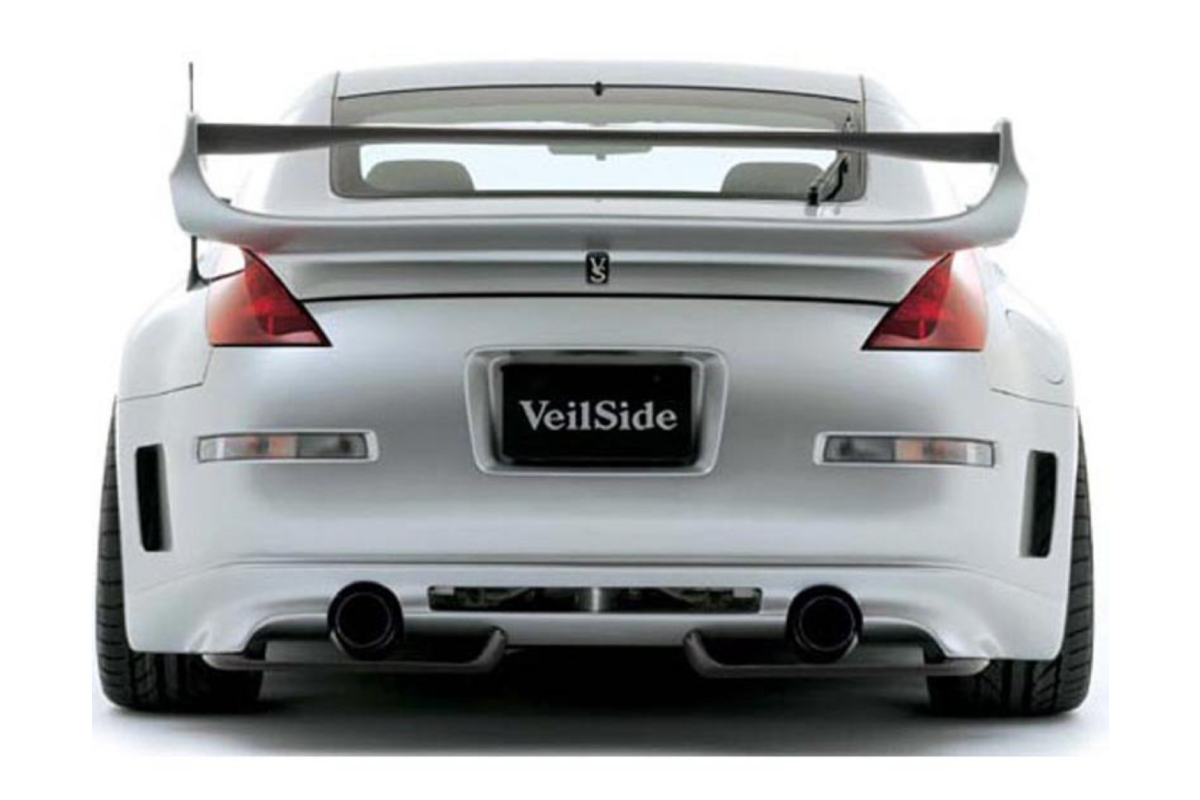 VeilSide is one of the longest-standing Japanese tuner brands on the market with more than 30 years under its belt. The VeilSide philosophy encompasses the total dedication to designing, engineering, and developing high-quality products. In fact, VeilSide's designs have claimed countless awards at the highly coveted Tokyo Auto Salon and continue to be an inspiration among others in the automotive performance industry. The Version III rear wing for the Nissan 350Z is a great choice for anyone looking to give their coupe that "Fast and Furious" look. Made from fiberglass reinforced plastic (FRP), this 100 percent bolt-on wing comes with precision predrilled holes for easy installation. It also comes in a white smooth gel-coat finish. VeilSide's JDM fitment is among the best of the best in the world with its products boasting the highest construction of hand-made Japanese FRP quality, materials, and craftsmanship.

4. C-West E-Type GT Wing II S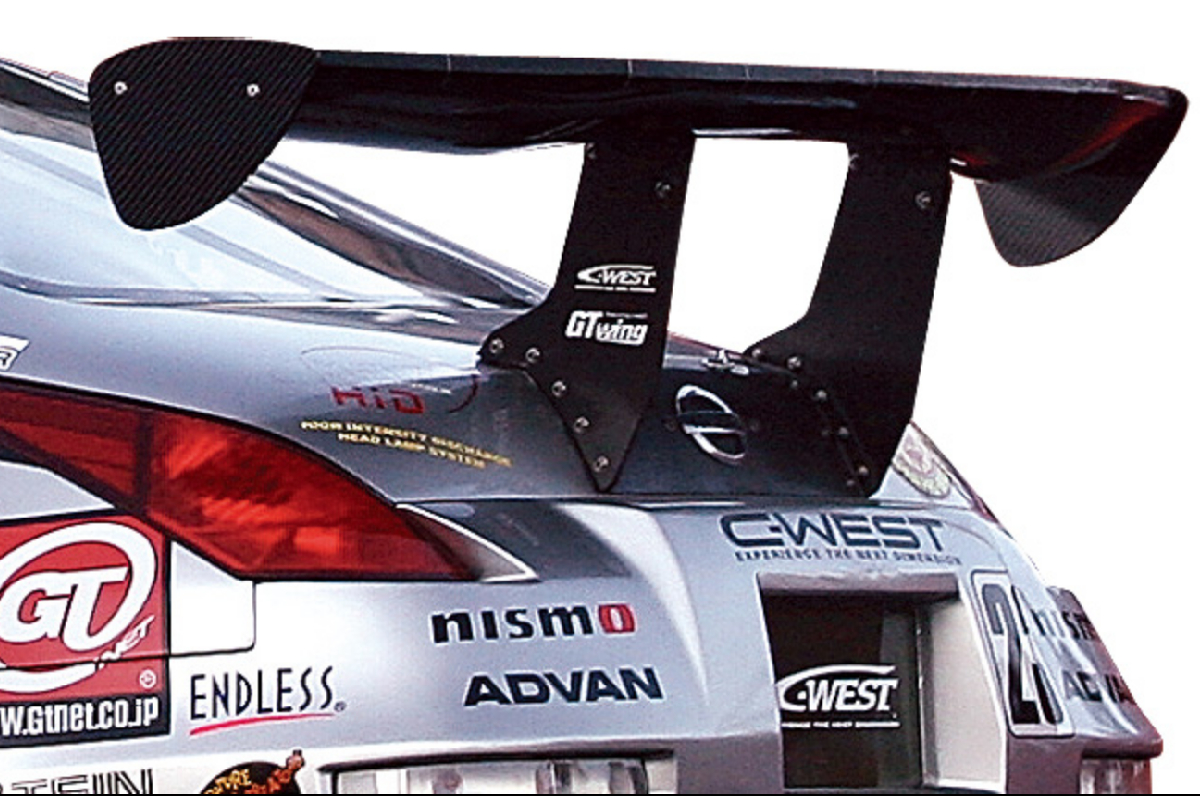 C-West uses a large amount of data that it extracts from the racing world to produce its line of quality aerodynamic parts. These aero pieces distinguish themselves from others on the aftermarket by bringing out the max potential of a vehicle while accentuating the natural body lines. And because these components were derived from actual race data, they are not just for show; these aero parts are completely functional and will improve the aerodynamics of your vehicle. The C-West E-Type GT Wing II S for the Nissan 350Z boasts OEM quality and perfect fitment making installation a breeze.
This high-quality rear wing will not only enhance the look of your coupe, but also improve handling and performance. Made from an unrivaled PCC (polyester carbon composite) material, which uses a carbon fiber reinforced polymer, you can rest assured that this rear wing was built to last a lifetime. The polyester resin is the same as that of FRP material but, instead of glass fibers, carbon fibers are used to reinforce the product. Unlike FRP, the carbon fibers in PCC are layered on top of one another, which is what makes PCC so strong and durable.

5. Amuse Rear Wing Spoiler Type 01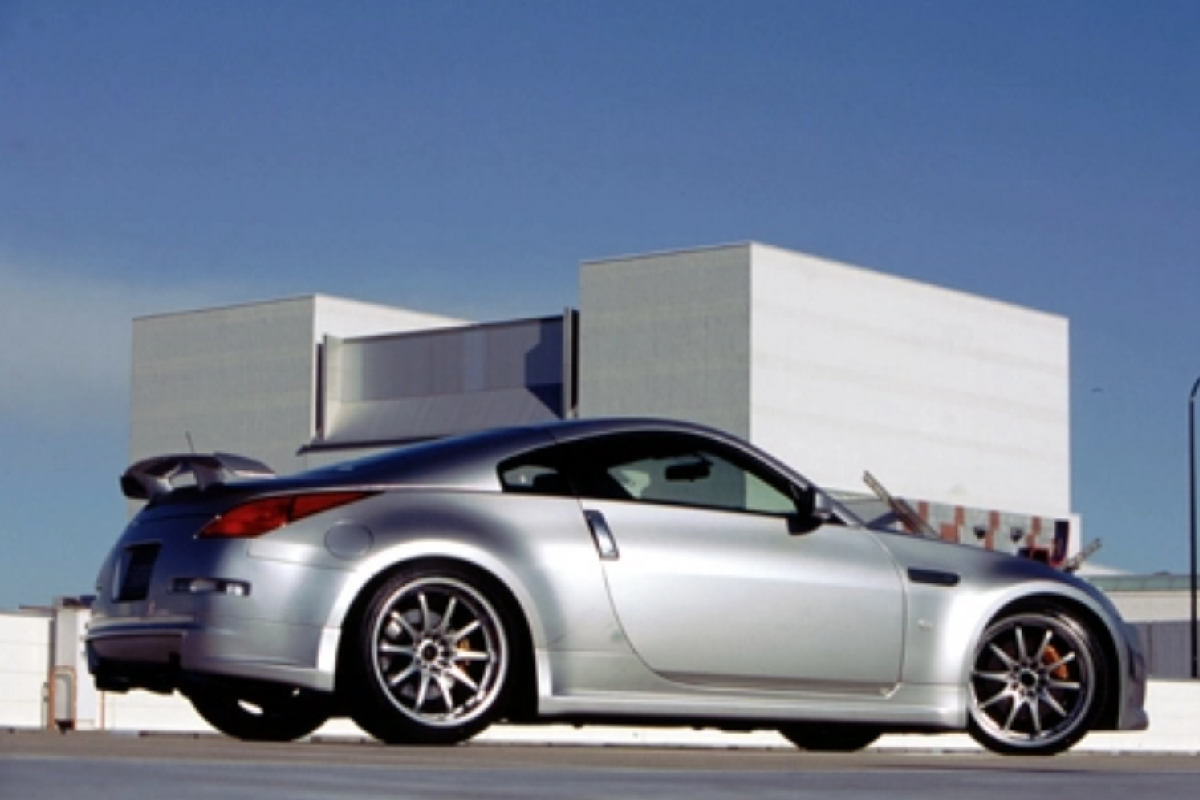 Amuse Power House manufactures some of the highest-quality exhaust systems on the market. Apart from their top-grade performance parts, Amuse is also well-regarded for its attractive and fully functional aerodynamics pieces. Being a brand of choice among the tuner community, it's no wonder why the Amuse Type 01 rear wing spoiler for the Nissan 350Z has made it on this list. In fact, with over 25 years in the business, Amuse has accumulated quite the following on both a local and international level delivering more than 50,000 parts to over 150 countries.
The Amuse 350Z spoiler is meticulously designed to deliver good looks as well as proven improved aerodynamics for your vehicle. With intricate craftsmanship and OEM-like fitment, this wing is everything you need to easily transform the look of your tuner car and help set it apart from the rest. Paint it to match your ride or give it an accented color to really take it to the next level. Vivid Racing is one of the exclusive distributors for Amuse. All Amuse parts are genuine items and ship directly to you from our distributors in Japan.

6. INGS LX Sport Rear Wing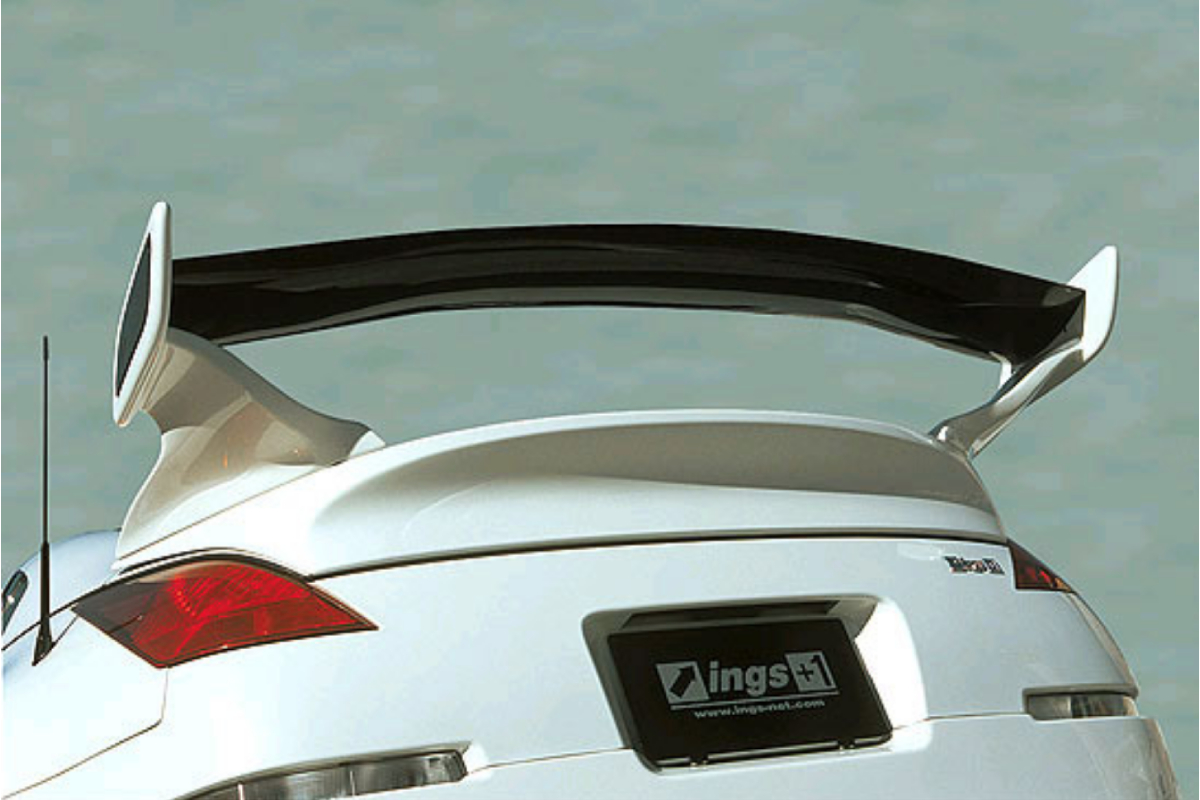 INGS is a Japanese-based body kit company situated in the Sakurai-city of Nara Prefecture. INGS' body kits have been proven successful in the Japan Super Taikyu endurance race tournament. The brand uses its racing experience to develop its extensive aero parts lineup and wing series. The LX Sport product lineup provides an elegant look for the everyday drivers looking to combine both a luxury and sporty aspect into their ride's overall aesthetic. But the INGS rear wing is so much more than a good-looking body piece, it's fully functional in that it will improve your Nissan 350Z's aerodynamics.
The INGS rear wing uses a new FRP material that can achieve the same impact durability as the urethane resin material. Through the company's extensive R&D, INGS has developed hybrid fiberglass that is unmatched in the industry. It boasts all of the benefits associated with traditional fiberglass like being lightweight, easy to fix, and holding its shape well. At the same time, this impact-resistant material has demonstrated the same level of durability and flexibility as plastic and urethane. In other words, this race-proven material is just another reason why you should look into an INGS spoiler for your Nissan 350Z build.

7. Blitz Rear Wing Spoiler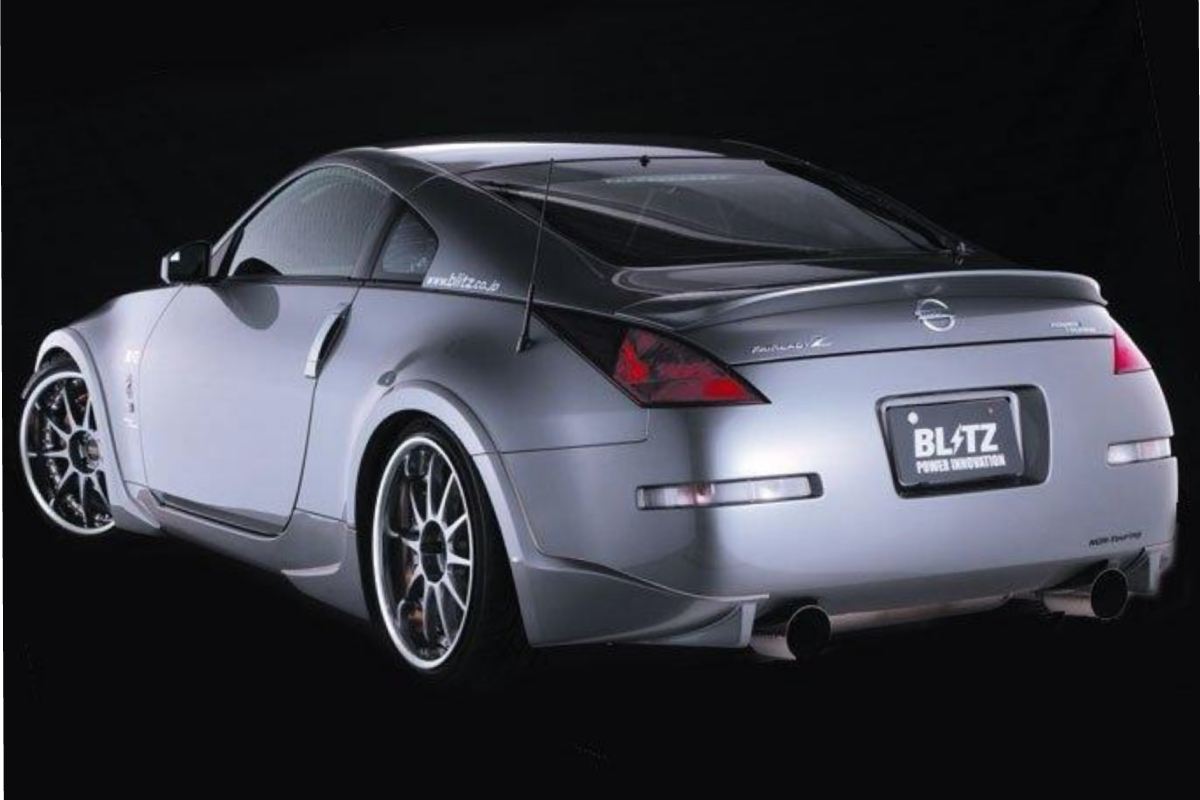 Blitz has become one of the leading tuners in Japan thanks to the fine detail and superior craftsmanship of its products. Blitz parts are not only stylish and sleek but are designed and constantly refined to maximize the handling and performance of your vehicle. The same reigns true for the Blitz rear wing spoiler for the Nissan 350Z. Not as outrageous as some of the other wings on the market (or this list), the Blitz wing is a great choice for those that want a subtle product that will still give their car that tuner look. All Blitz body components are composed of the highest-quality materials and manufactured in Japan to stringent standards. The fiberglass pieces are hand-laid into precise molds to create the perfect fit so that installation is seamless. The rear wing features an adjustable FRP center with fiberglass sides. Apart from adding another element of style to your ride, this rear wing is functional as it has been specifically designed for maximum downforce.