The Jeep Gladiator is a great option for those who want to get into off-roading or for those who are looking at upgrading their current jeep. While the Gladiator does not come with many of the bells and whistles that other Jeeps have, there are still some modifications that can be made to improve your driving experience. In this post, we will discuss our favorite mods for the Jeep pick-up truck that covers everything from the outside to the cabin and undercarriage.
Wheels and Tires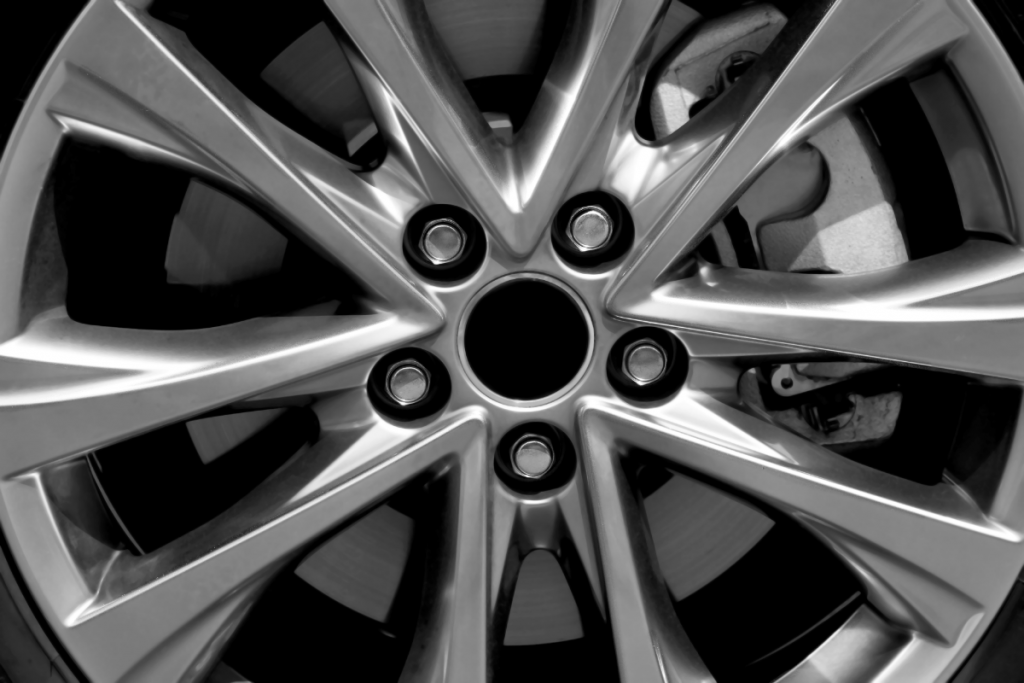 Wheel upgrades are a quick and easy way to improve the look, feel, the performance of your truck. Pairing new rims with rugged tires gives you better off-road capabilities while also giving it an aggressive appearance that will turn heads wherever you go! You can stick with stock 17-18″ wheels or get larger ones for wider tire sizes – either option is perfect.
Shop All Jeep Gladiator Wheels and Tires Here
Exterior Mods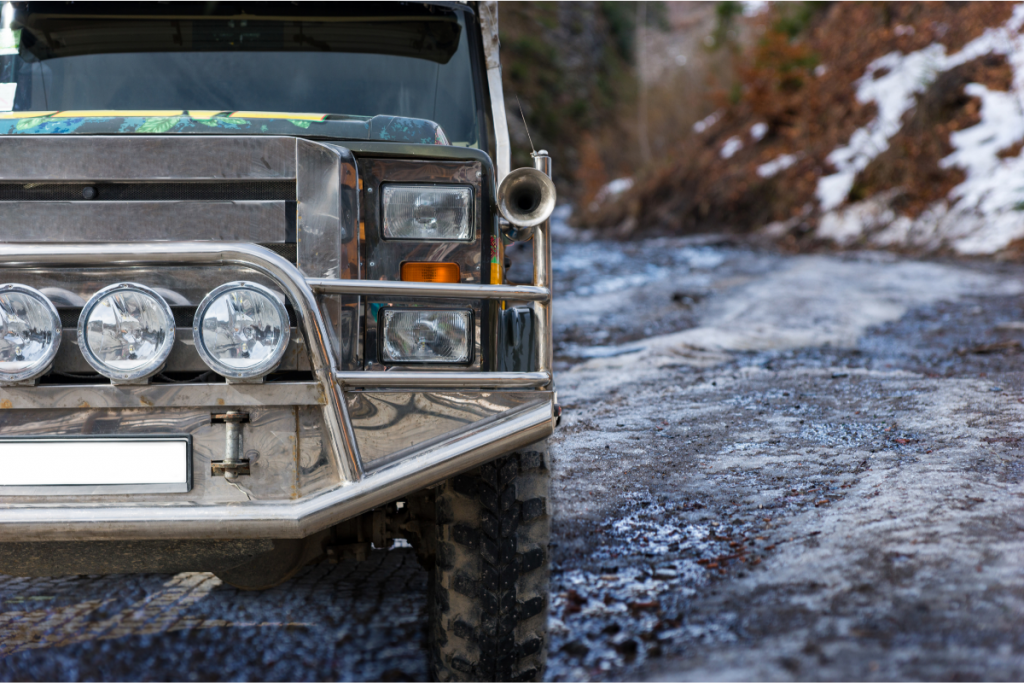 The exterior of your Gladiator can be upgraded with a bunch of awesome features to give it that final look and get rid of any safety concerns. Bumpers are one such modification, which not only adds an intimidating edge but also provides more protection from things in the way.
Bumpers for your Gladiator can be anything from an extra winch plate, LED lights, or D-rings. They'll also help you get on and off of obstacles easier than before.
Side steps not only protect the sides of your truck but also make getting in and out much easier. Along with side panels and bumpers, other armor upgrades can help increase its ruggedness.
You can make your truck more stylish and functional with a roof rack. Roof racks not only provide you with increased storage space, but they also protect any cargo in the back of it from rain or sun while looking great doing it.
When installing one for yourself there are many options available; these include tonneau covers which will help reduce drag by reducing noise vibration harshness.
Shop All Jeep Gladiator Bumpers Here
Shop All Jeep Gladiator Side Steps Here
Shop All Jeep Gladiator Roof Racks Here
Interior Mods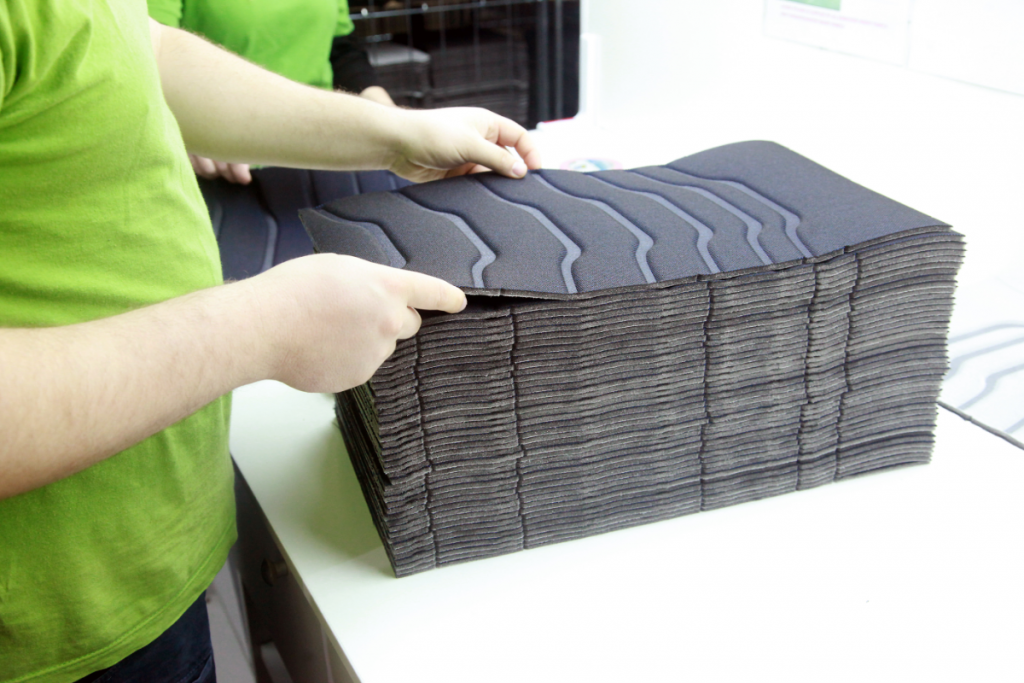 A new set of floor mats and seat covers will help you protect the inner beauty of your Gladiator. These items not only look good on the outside, but they also keep dirt from getting dirty while protecting seats for years to come.
A truck's bed can be a cluttered mess with all of your equipment, so grab handles are convenient. The color options for these handy features have helped interior designers personalize their jeep in style! You'll find organizers like storage bags or bins that keep everything tidy inside the cab too – perfect if you need somewhere to store tools and other supplies while working on-site.
When you're driving on the open road, GPS and portable device mounts can help keep your hands on top of the steering wheel. They come in handy when exploring new territories with friends.
Shop All Jeep Gladiator Floormats Here
Shop All Jeep Gladiator Seat Covers Here
Shop All Jeep Gladiator Grab Handles Here
Shop All Jeep Gladiator Device Mounts Here
Recovery Gear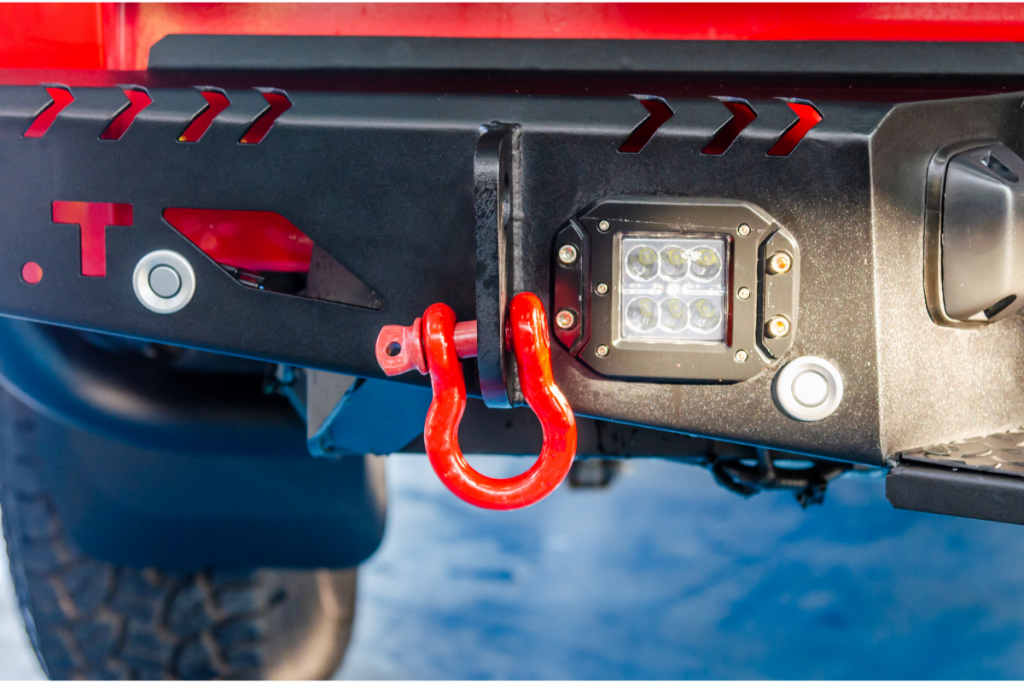 Recovery gear is any essential item that you need for off-roading and is also useful in case of an emergency. Recovery straps, D-rings, or hooks can be used on your vehicle to hold down a tire while it's being repaired by professionals during service appointments with this type of equipment attached at its center so as not let them roll away from underneath the car when they're done working – saving time.
D-rings are small, lightweight appliances that can be used for towing large weights. D-ring harnesses come in different capacities depending on how much they're rated to tow and their strength compared with the load it's designed for – but also comes at a cost! For those times you need an extra hand when pulling big stuff out of harm's way or if your recovery strap breaks during use yourself this is one option worth considering.
It's never a bad time to invest in new gear. For those of us who love getting out on the mountain and exploring, it can be difficult when we get stuck by accident or for whatever reason don't have our necessary supplies with us. A winch is one such tool that will save your day no matter what happens! With everything from snatch blocks/shackles/ropes & rollers available at any store nowadays – all you need now are some friends who know how to use them properly- then offroad adventures just got even more fun than before.
Shop All Jeep Gladiator Recovery Gears Here
Engine Upgrades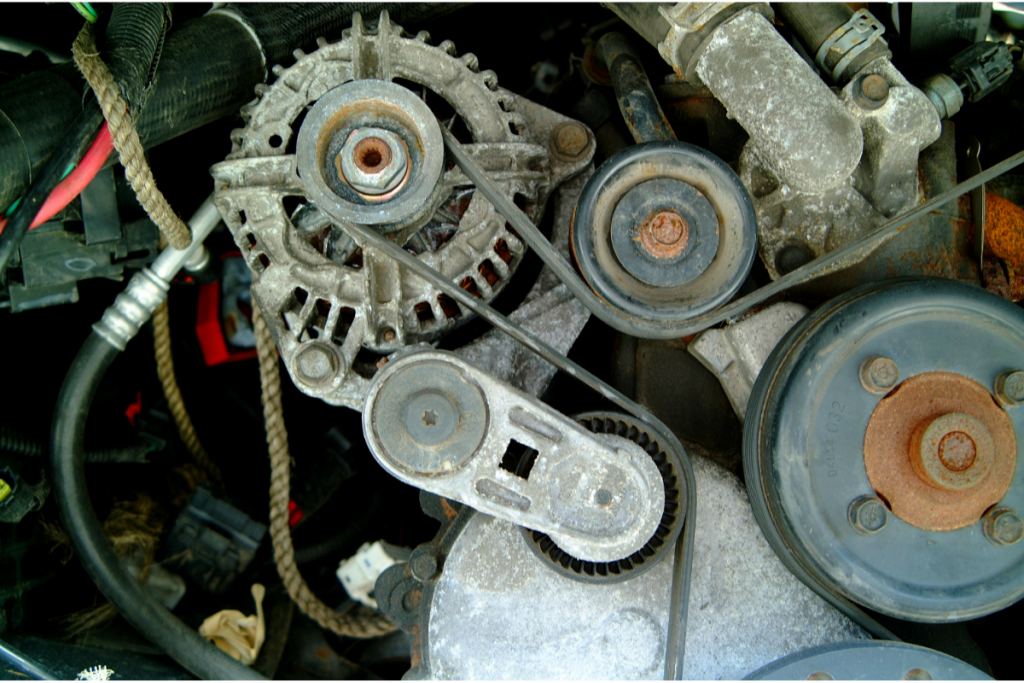 The sound of an engine roaring is music to our ears. Engine upgrades can give you more power and help your vehicle perform at its best.
If you want to make your car more powerful and efficient, a new cold air intake is the way to go. A lot of them can even be installed on top. Not only will they improve both airflow and engine efficiency but these systems also look good under the hood improving their appearance as well.
If you want to avoid the risk of your engine getting wet, make sure that when fording waters with high water levels like rivers and streams there's an open space on top. A snorkel will allow airflow upward instead of drawing it downward into what would be inevitably filled up by all those incoming waves or currents.
Shop All Jeep Gladiator Cold Air Intakes Here
Shop All Jeep Gladiator Snorkel Kits Here
Lighting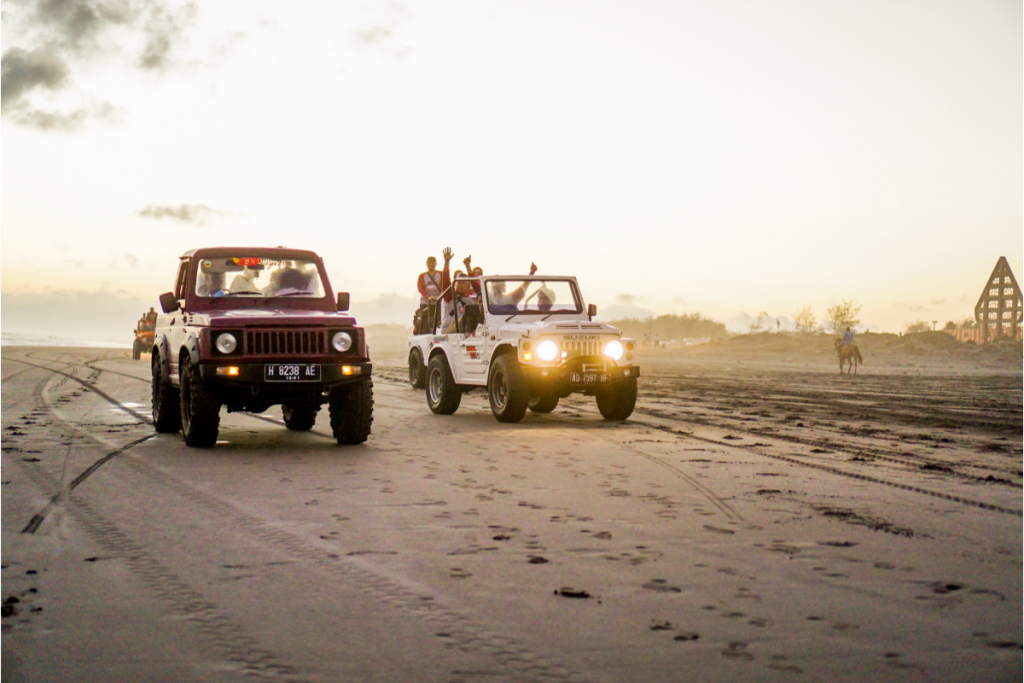 For those who love to go off-roading, there is no greater feeling than getting lost in the wilderness and not being able to see anything around you. You need proper lighting on your Gladiator so that nothing can surprise or hit you when riding through rough terrain at night time which means having some exterior lights.
Lightbars improve visibility and give your car an updated look with the latest trends. They come in different colors, styles (i.e., led or fog), materials to suit your needs for safety as well as style preferences like steel versus aluminum construction among many other options!
Lighting up a dark road? Get one of these cool lights right now before they're outlawed by legislatures everywhere because who doesn't love how sleek & stylish LEDs are?
Rock lights are a great accessory for any driver because they can be used in many different situations. They come with brackets that allow you to mount the light on your jeep's front, back, or sides and even underbody so you can exactly see where you are headed.
Upgrading your factory fog lights will give even better visibility. Along with LED fog lights and yellow lenses for less light reflection in hazy conditions, some opt to go all out on this upgrade so they can be seen at night too.
Shop All Jeep Gladiator Lightbars Here
Shop All Jeep Gladiator Fog Lights Here
Exhaust Upgrades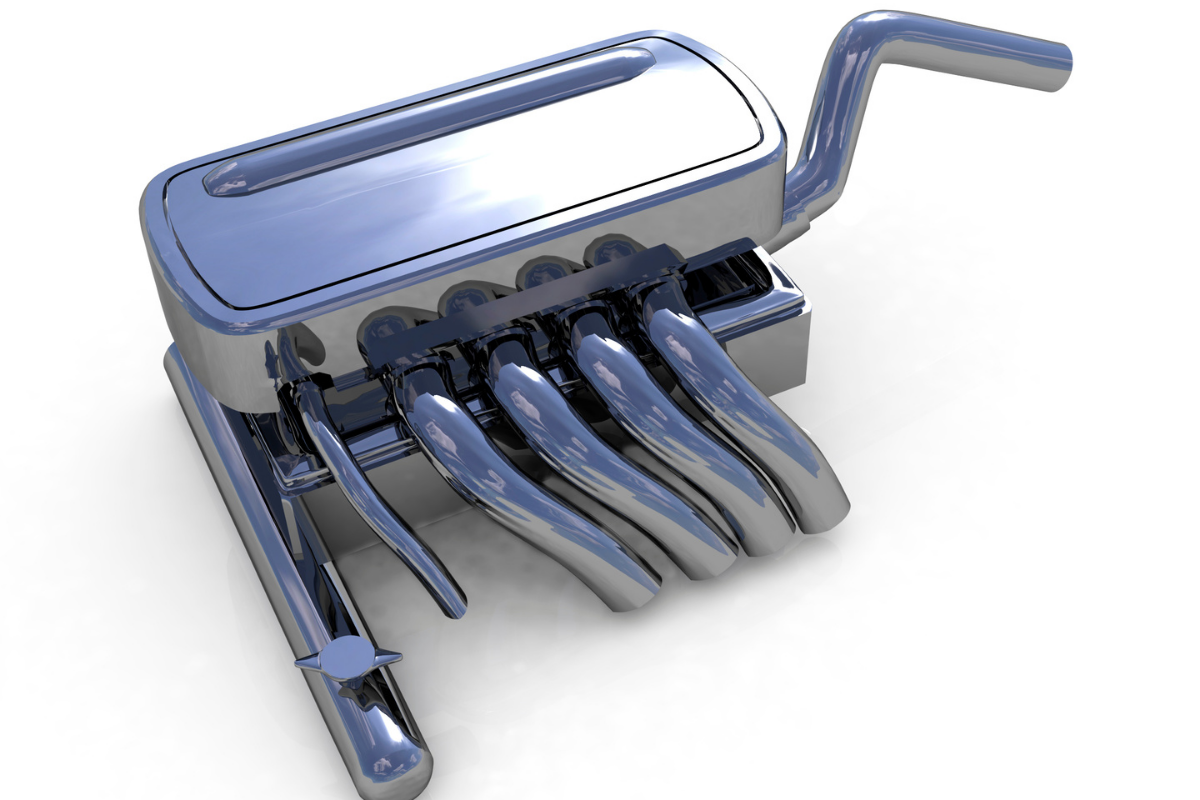 Aftermarket exhausts are a more efficient way to get the most out of your car. They give you an aggressive sound and boost in power that will turn heads on both streets or tracks.
Cat-back exhaust systems are a great way to give your car that extra horsepower you've been looking for without having any negative effects on gas mileage and sound. By letting out all of the harmful gases that build up inside, these systems will allow an engine to breathe easier which in turn allows it to perform at its peak potentials.
Shop All Jeep Gladiator Cat-back Exhaust Systems Here
Suspension Upgrades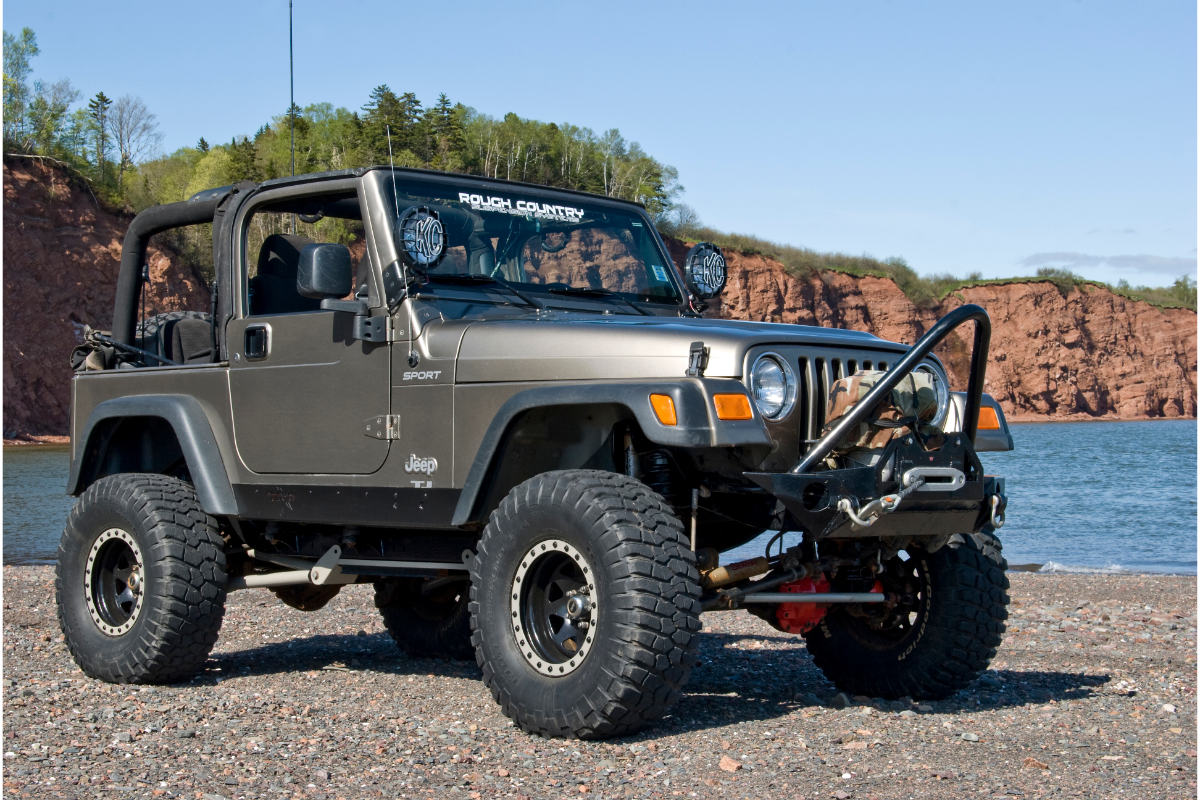 The best way to make your car recognize that it's time for an upgrade is by investing in quality parts like lift kits. Not only will these enhance handling, travel, ground clearance, and articulation but also allow you to tackle obstacles easier with an improved ride quality thanksgivings shocks & steering stabilizers.
Adding a lift kit to your truck can make it easier for you to access the back seat, reach higher shelves in the garage or haul more cargo. A few inches of extra height may not seem like much but when combined with other mods such as wider tires and bigger wheels; all of which are available through our online store – suddenly these small additions matter.
Shop All Jeep Gladiator Lift Kits Here
Accessories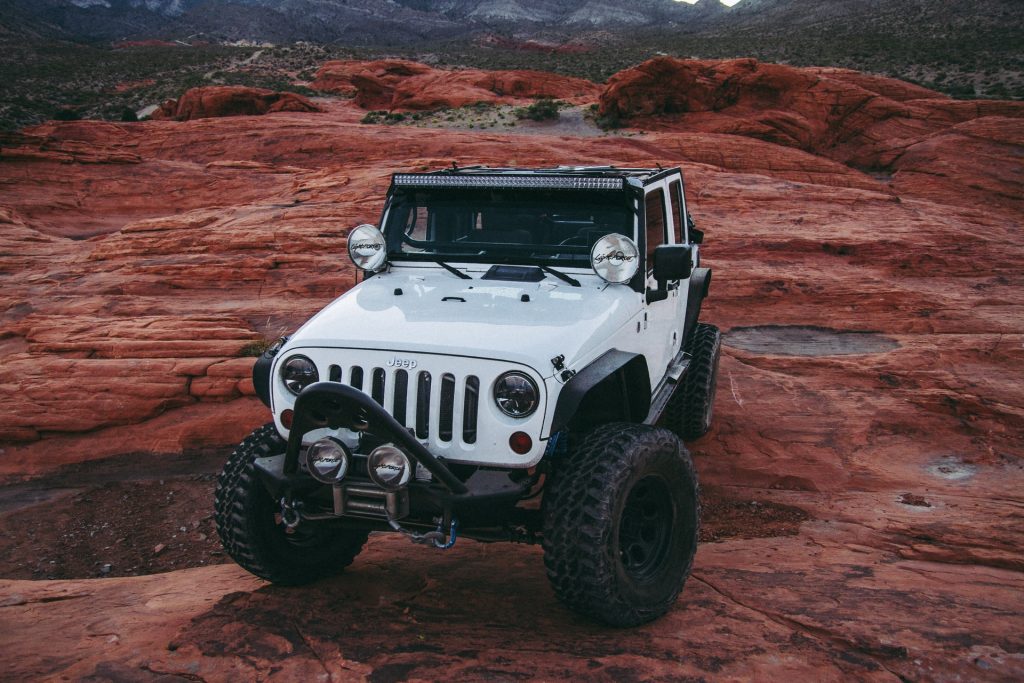 Getting the perfect accessory for your Gladiator, whether it be camping gear or a hitch to haul all of those extra things around with you on weekends can make an immense difference in how much time spent outside feels. Badges are great because they're affordable yet give off that personalized touch while emblems offer even more customization options.
If you are Overlanding, make sure that your camping equipment is up-to-date. Tents will give more room for sleeping and a tent chair gives an excellent opportunity to sit around the fire or fish in comfort.
Hitches and hitch accessories can provide you with everything needed for towing, such as tools or supplies. License plate frames are a great way to keep your plates securely fastened while adding an extra touch of class.
Shop All Jeep Gladiator Badges Here
Shop All Jeep Gladiator Overland Accessories Here
The Gladiator is a versatile Jeep with plenty of room for customization. If you want help making any changes or additions, feel free to reach out and we'll be happy to give suggestions on what will work best for your budget.