How to Install STM Primary Clutch on the Polaris RZR XP 1000
We put together this "DIY" guide to help with the installation of the of the STM Powersports STM Rage 3P Primary Clutch Kit on the Polaris RZR XP 1000.
Want an STM Clutch Kit for your UTV? Click Here to shop all STM Powersport products or give us a call at 1-480-966-3040 or shoot us an email at Sales@Vividracing.com
Recommended tools for installation:
Polaris Spanner Tool
Clutch holding tool or wooden/soft handle hammer
Primary Clutch Puller – *Required for installation (ORDER HERE)
8mm Socket or Nut Driver
1″ Socket
21mm Socket
1/2 Torque Wrench
1/2 Extension
Large Breaker Bar
Valve Grinding / Lapping Compound
Brake Cleaner
Clean cloth/rags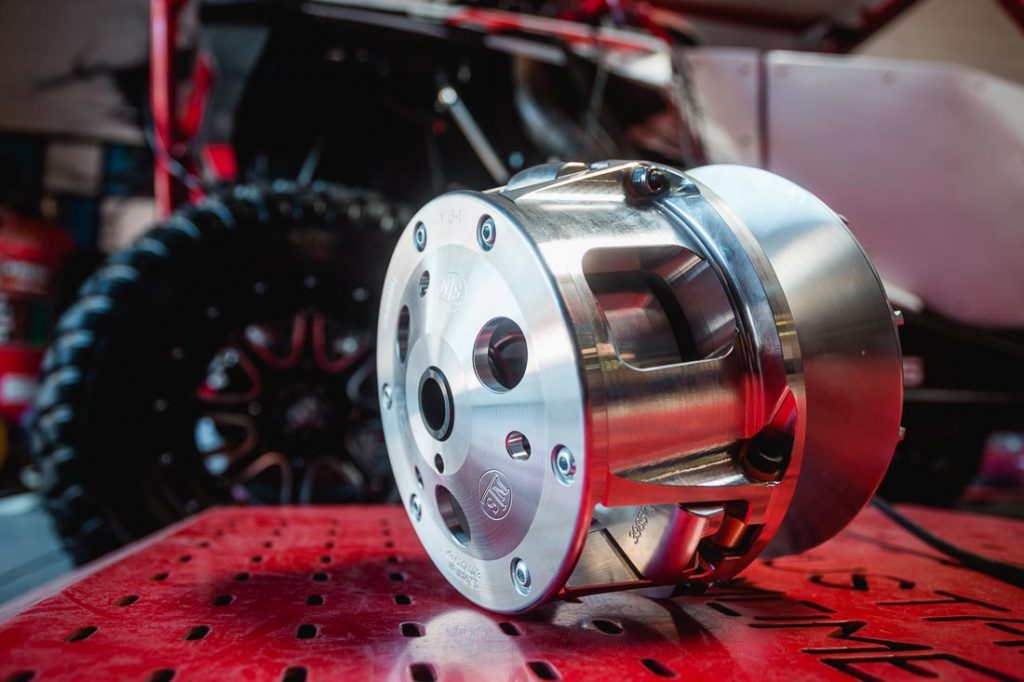 STEP 1. Remove the Clutch Cover and Clutch Vent Hose using a 8mm socket or nut driver.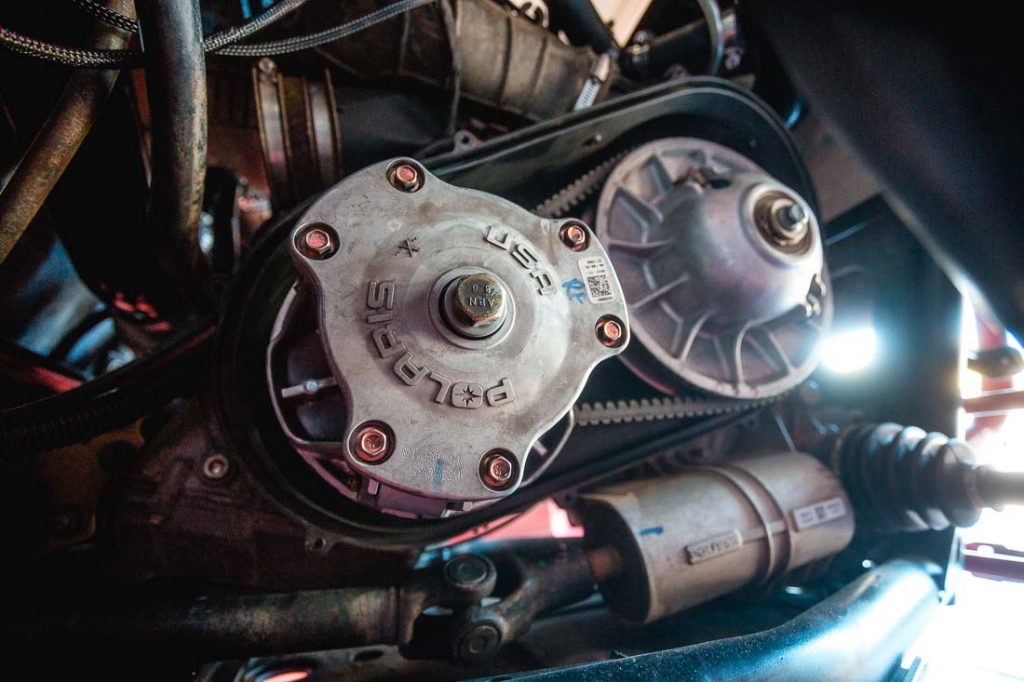 STEP 2. Remove the CVT drive belt by using the spanner tool to release tension. This tool can be found in the Tool Kit provided by polaris.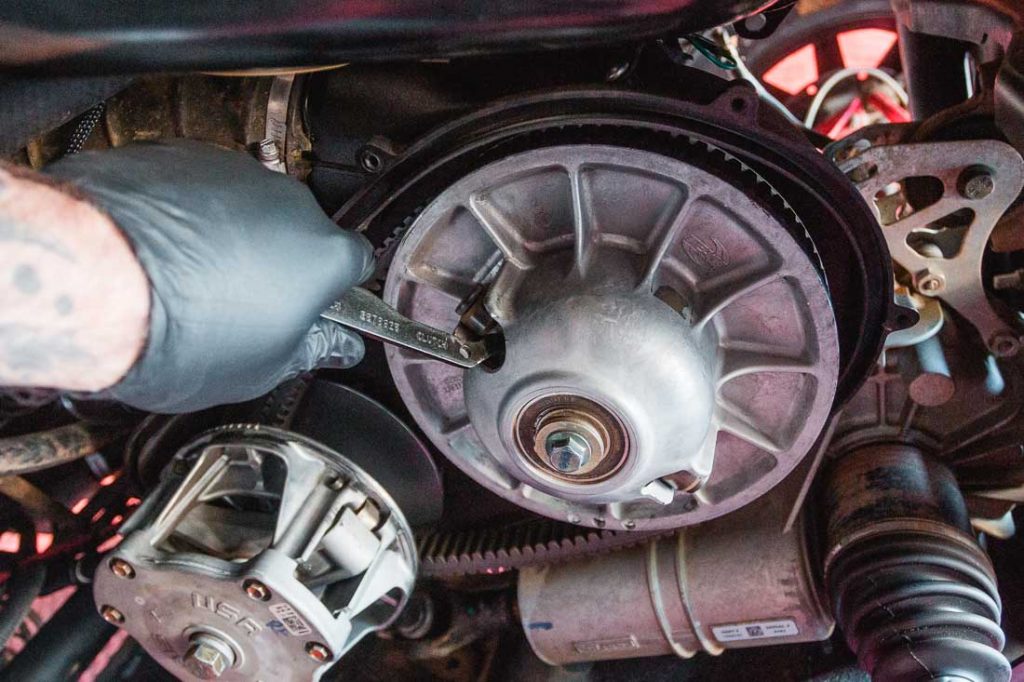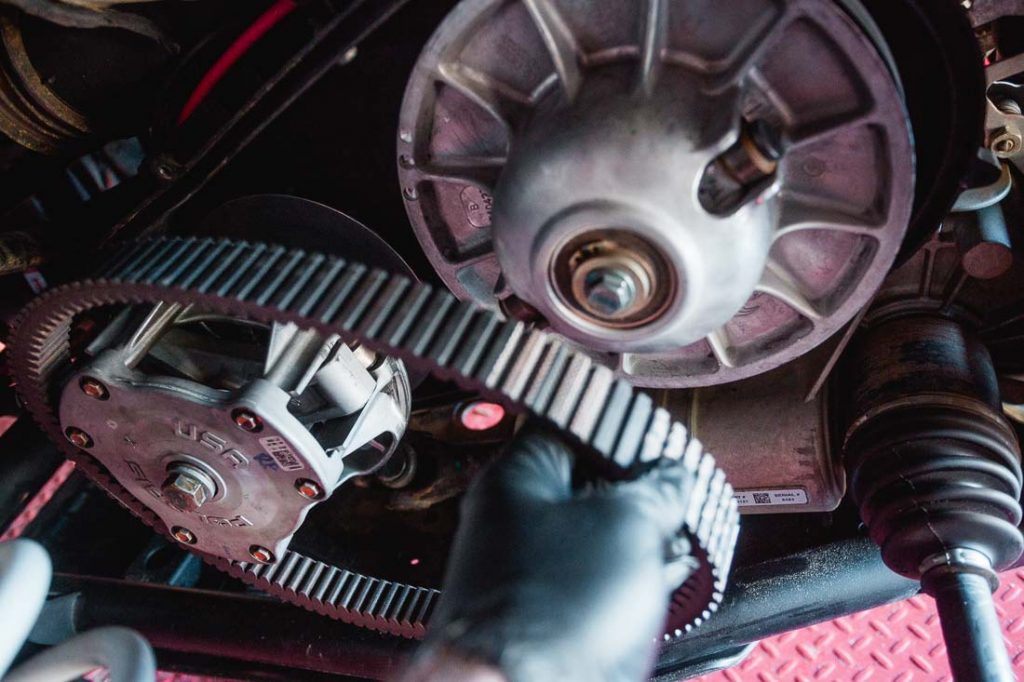 STEP 3. Remove the primary clutch bolt using a 21mm socket. You will need to stop the primary clutch from spinning during this step, use a clutch holding tool or if you don't have this tool, you can use the wooden handle from a hammer to carefully wedge the clutch from spinning. (Primary clutch bolt is counterclockwise for removal)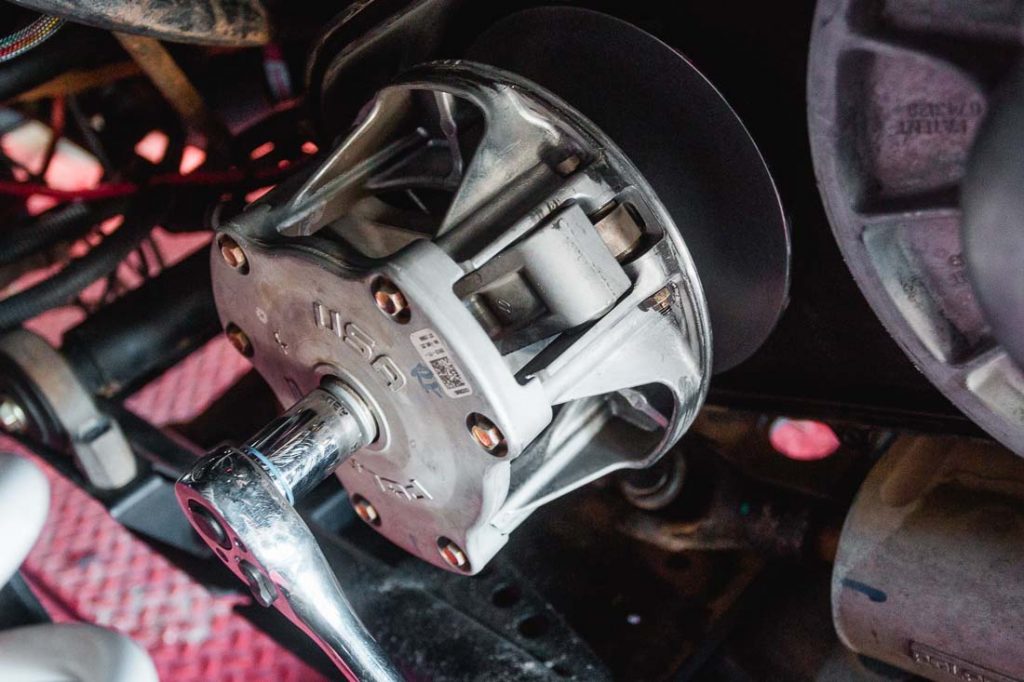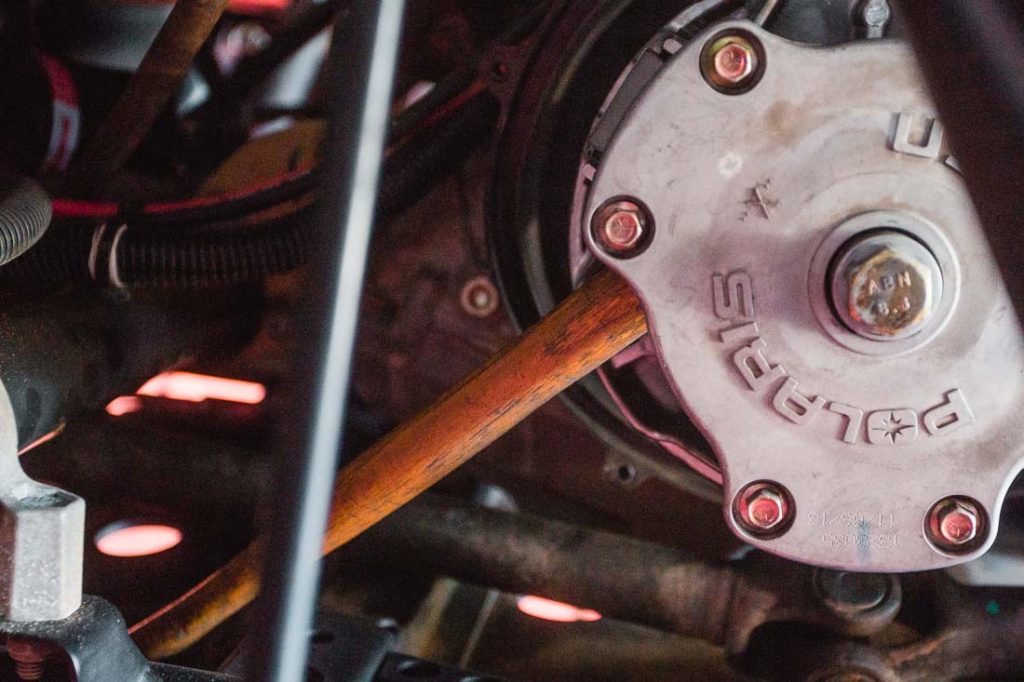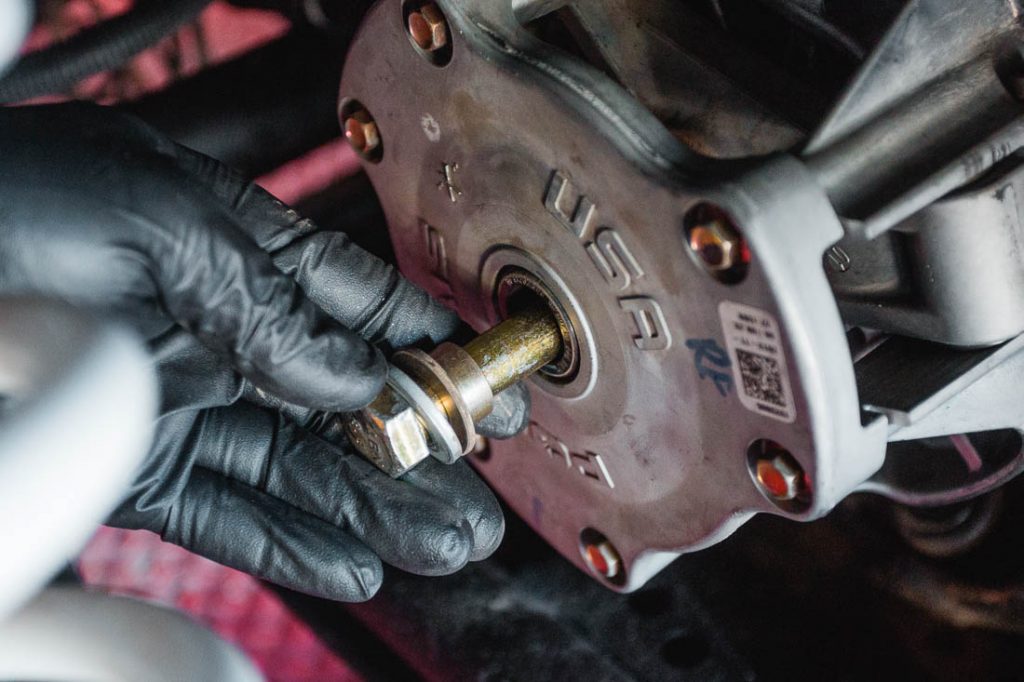 STEP 4.  Next thread in the primary clutch puller and  tighten down until the primary clutch breaks free. This will take some force to remove and it may be necessary to use a breaker bar for this step. You will need to hold/wedge the primary clutch from spinning during this step. (DO NOT USE AN IMPACT)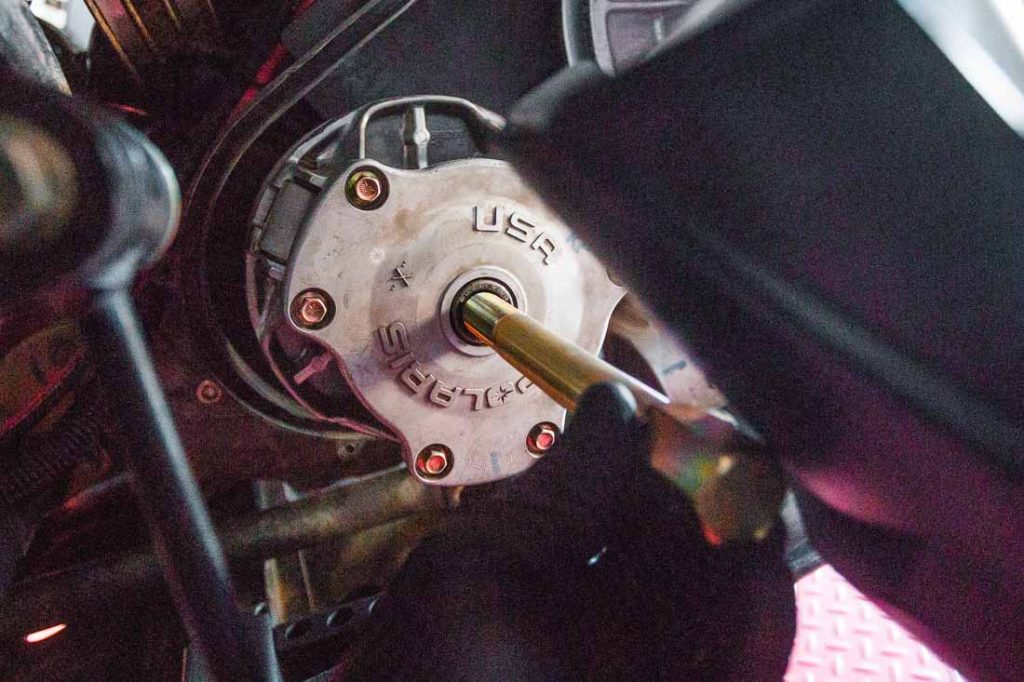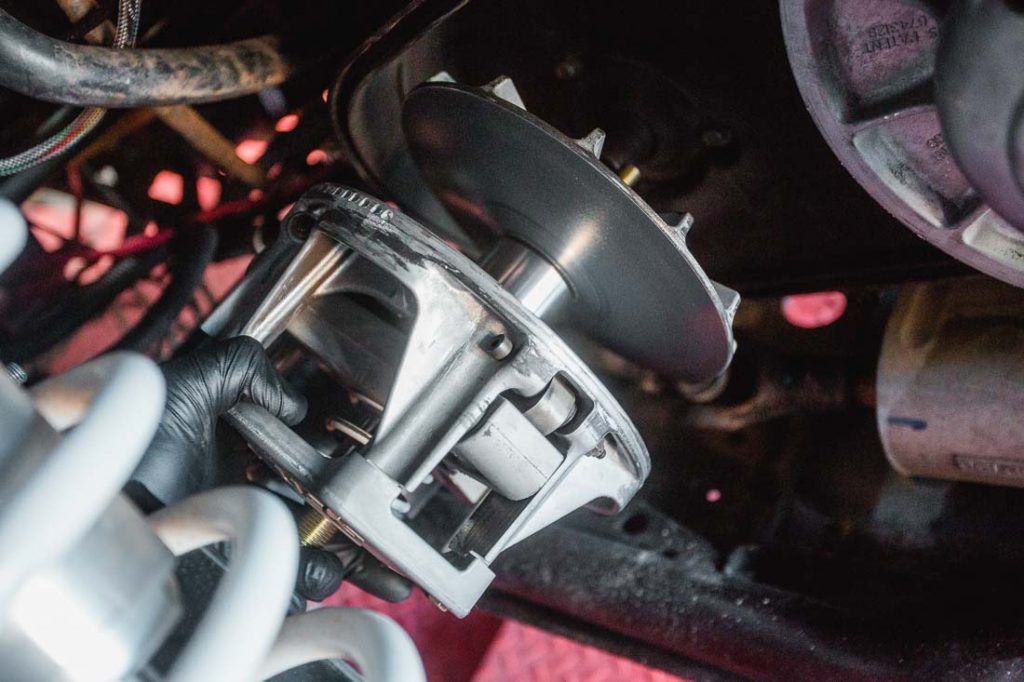 STEP 5.  Apply a small amount of grinding/lapping compound to the inside barrel of the STM Clutch. Mount the clutch onto the snout of the crank shaft and rotate the clutch in the same direction for a minimum of 20 rotations.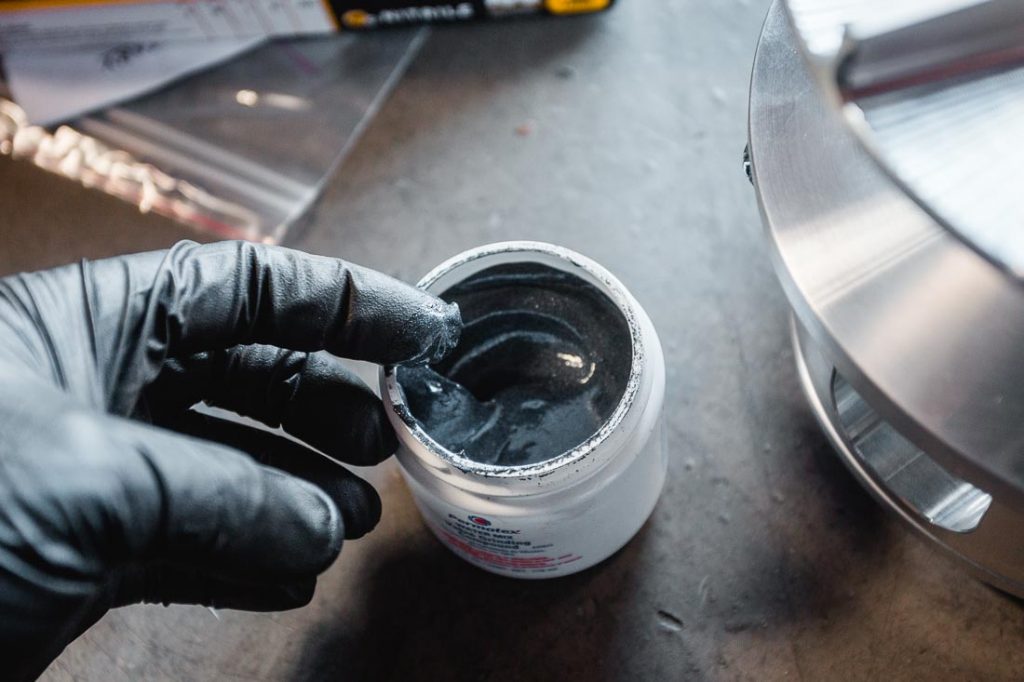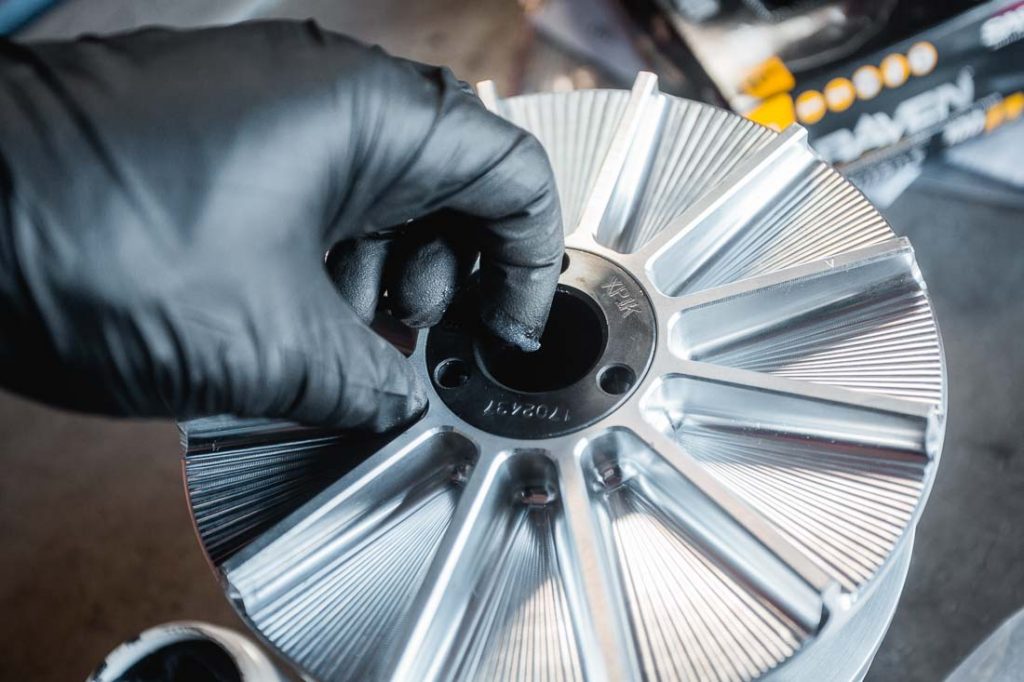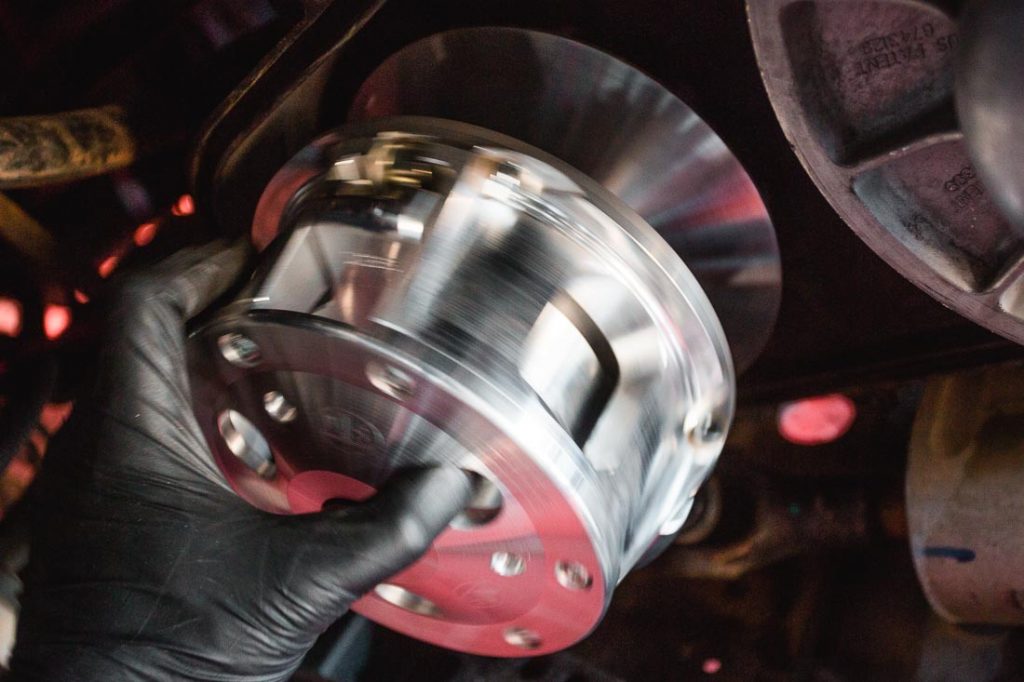 STEP 6. Pull the primary clutch off and use brake cleaner to thoroughly clean all remaining grinding/lapping compound from the clutch and snout of the crank shaft.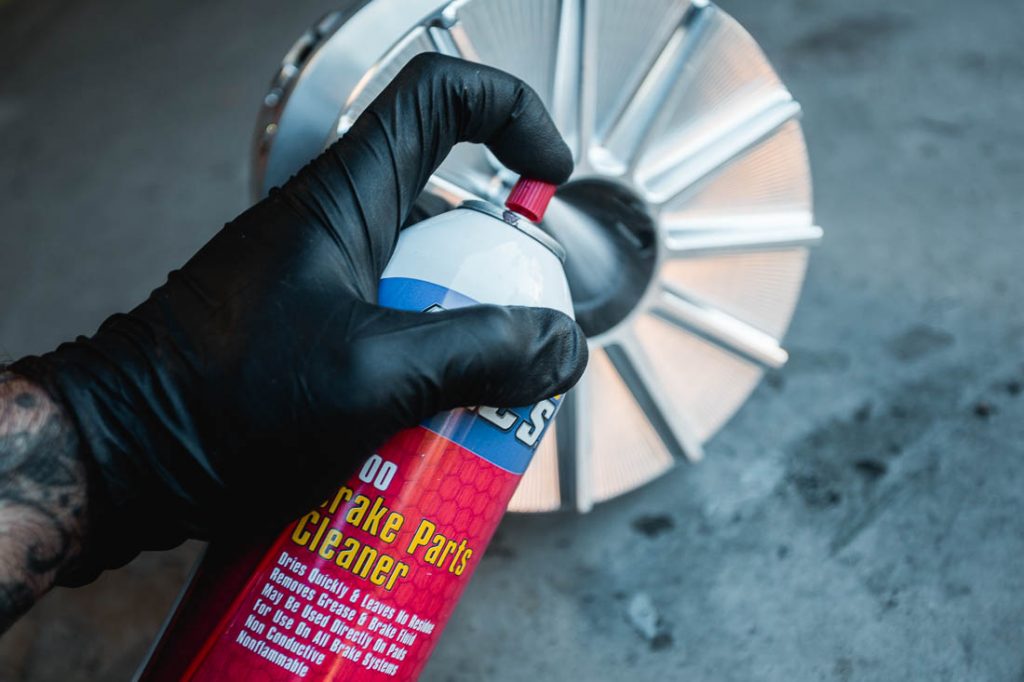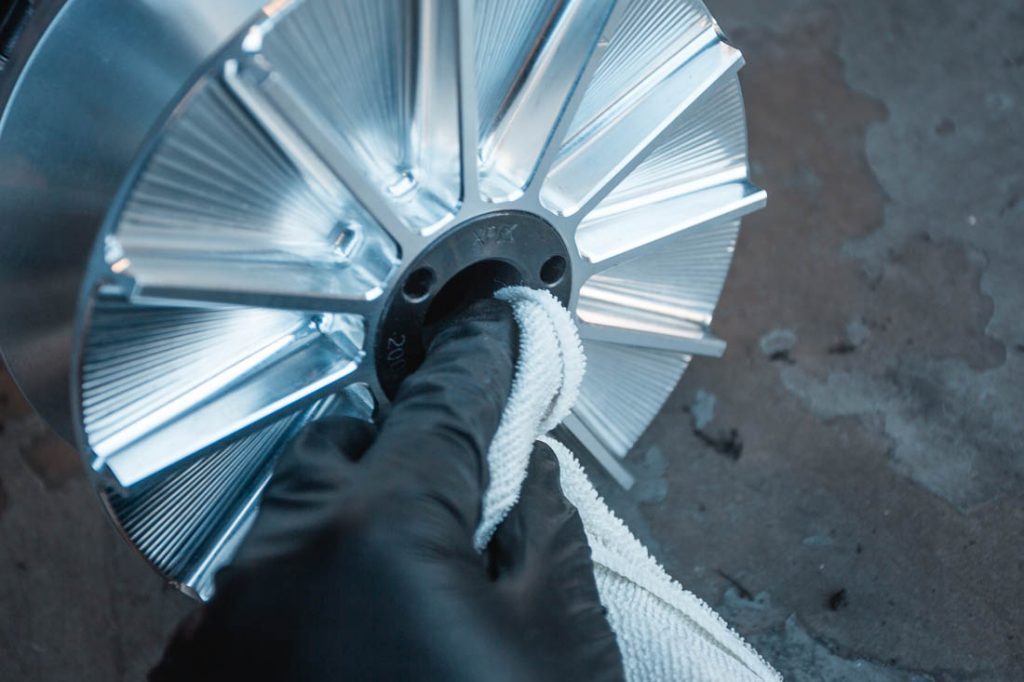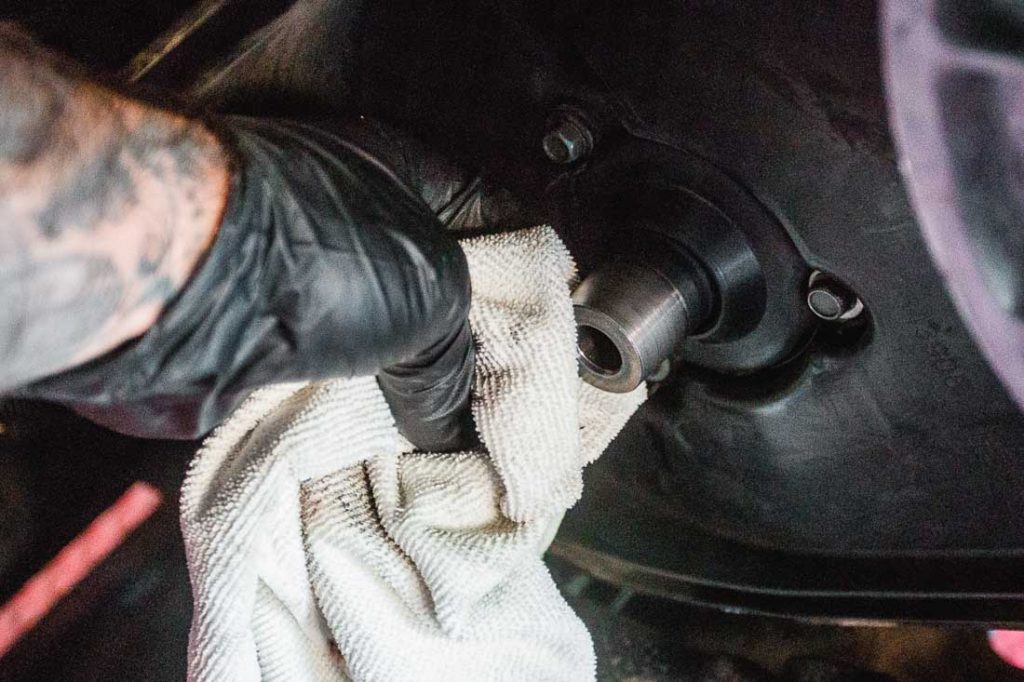 STEP 7. Re-attach the STM Primary Clutch using the existing primary clutch bolt. Hold the clutch from spinning and torque down to the recommended factory specifications. See your owners manual for your vehicles recommended torque specs.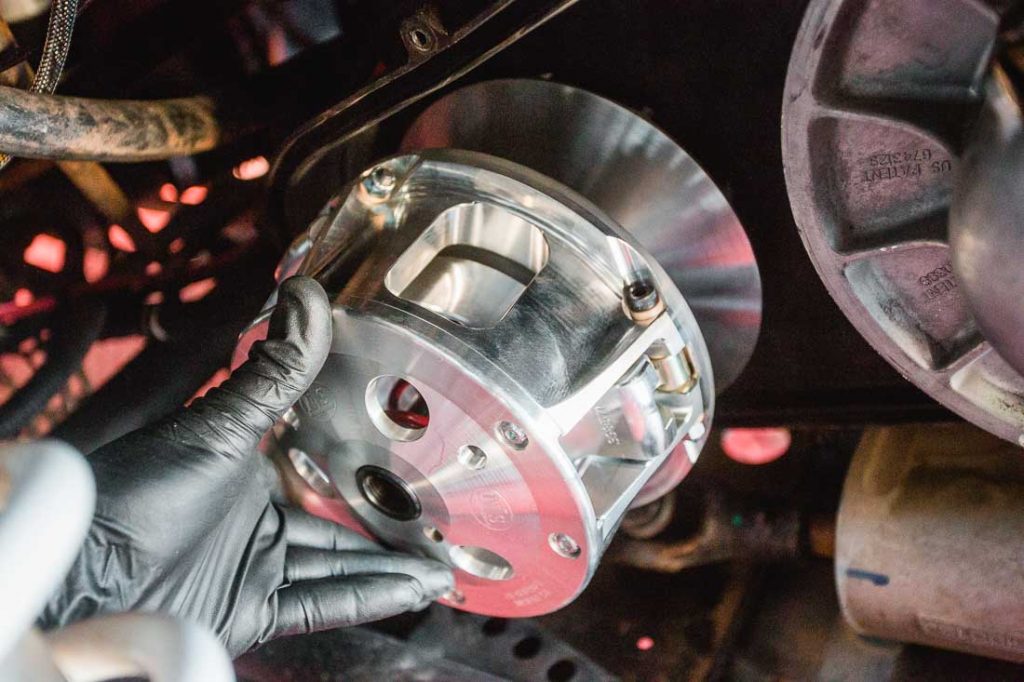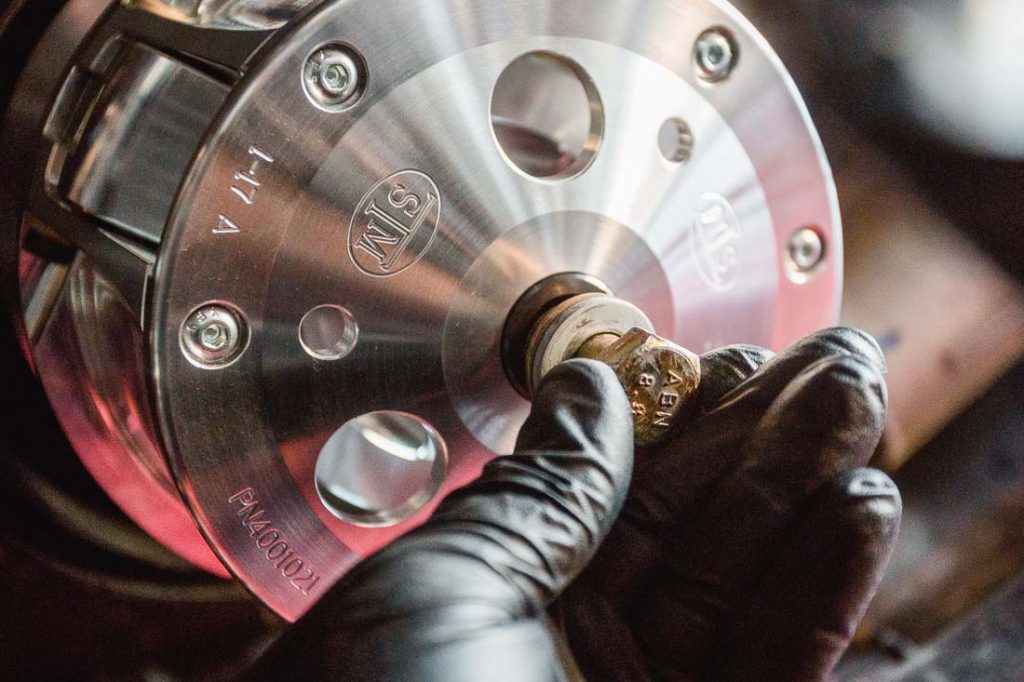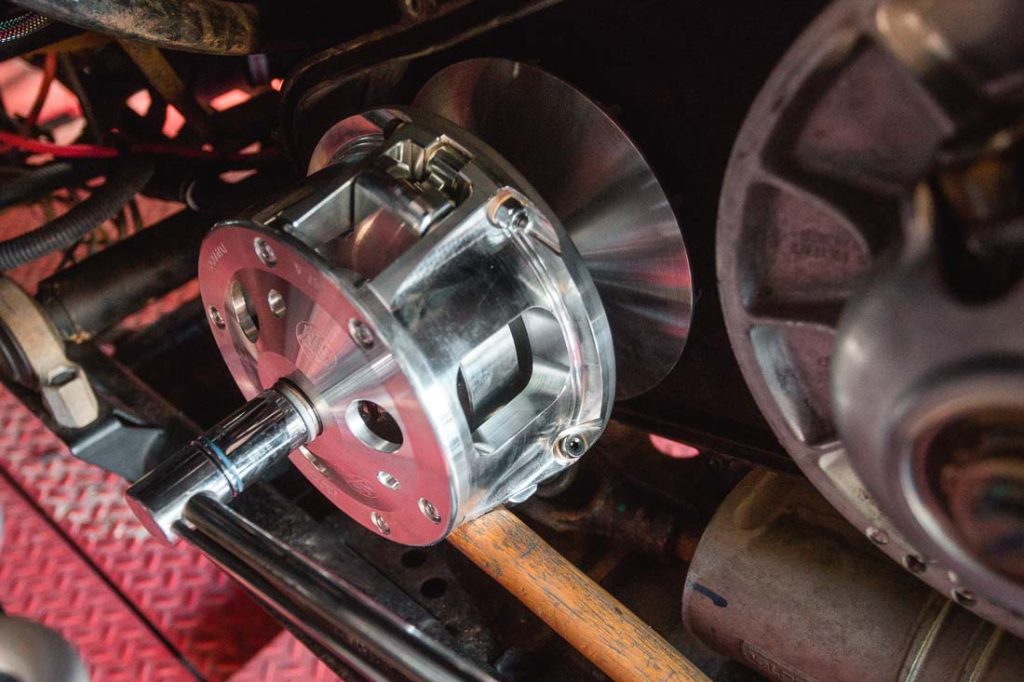 STEP 8. Reinstall the CVT drive belt and take the RZR for a test drive. Once completed re-torque hardware and replace clutch cover and vent hose.
PLEASE NOTE: Each STM Primary Clutch comes set up to your selected specifications, but fine tuning of the clutch may be required depending on vehicle modifications & driving conditions. Please fully read and follow the manufactures installation instructions.
SHOP ALL STM POWERSPORT PRODUCTS