In the video below, we show off the new 2022 Toyota Supra, which is gorgeous but still has that pesky wheel gap that drives so many enthusiasts up a wall. Fret not, though, as we took this project to the next level with a high-quality lowering kit to enhance its look, drivability, and handling. While the aftermarket offers a wide variety of lowering systems, this Supra was treated with the newest kit available from Modular Suspension Solutions (MSS) in the U.K. MSS has developed one of the coolest, adjustable lowering spring kits available for the Supra so that you can still use the active suspension functions without losing those features.
Everything from the packing to the components themselves and the overall results is nothing less than impressive with this Supra kit from MSS. And this 2022 Toyota Supra turns into a track-ready beast with just one simple mod: the MSS Lowering Suspension Kit. It was dropped about a half-inch in the front and about a quarter-inch at the rear to achieve a great-looking stance while enjoying very good ride quality. Take a look at the video below as we get a closer look at this kit, drive it on the stock suspension, get the product installed, and then test it out on the road to see the true difference.
MSS incorporates two active springs with three separate spring rates: the single-rated orange spring and the dual-rated black spring. The signature colors are so much more than just an iconic look. This combination delivers a large range of capability in operation – a smooth and almost linear transition. The active springs and separate spring rates deal with a greater spectrum of situations when driving your car to the limit. Distinct benefits from the reduced roll and pitch allow you to turn sharper, brake later, and accelerate sooner.
The relatively low initial spring rate absorbs small bumps in the road to increase overall grip. It then transitions to a secondary spring rate to enhance vehicle handling when cornering, giving you the ultimate control of your driving experience. Unpleasant shocks and vibrations caused by bumps and rough patches in the road are both more effectively absorbed by the dual-stacked, triple rated springs – rather than being transmitted to the cabin as uncomfortable jolting and annoying road noise.
Thanks to its patented, triple stack spring technology, MSS can now deliver improved performance, comfort, and safety, with just one must-have product – all without compromising any of your drivability or stock features. Give your Toyota Supra the suspension it deserves with this lowering kit from the world-renowned experts at MSS! If you have any questions regarding Supra parts, please contact our sales team by phone at 1-480-966-3040 or via email at sales@vividracing.com.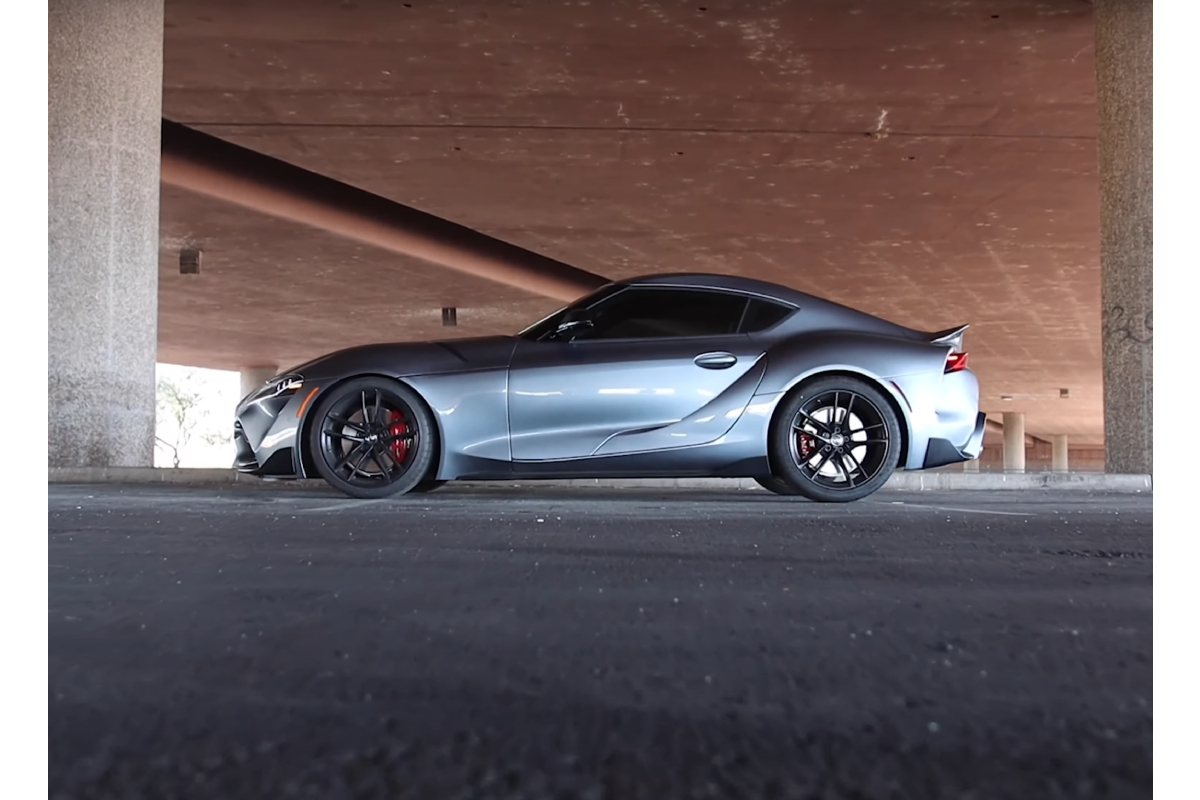 Featured Product:
MSS Sport Series Full Adjustable Suspension Kit (Buy It Here!)

Dual stacked, triple rated adjustable springs system.
Sport version for the front and the rear.
Includes springs, ride adjusters, and adjuster tools.
Fitment:
2020-2022 Toyota Supra A90 | A91 5th Gen J29
2020-2022 Toyota Supra A90 | A91 DB Sports