The Dodge Viper is one of the most iconic American supercars of all time. With a massive V10 under the hood and raw driving experience that polarizes enthusiasts. There are tons of cool ways to modify a viper, from supercharger kits to full suspension. If you want to go to the track, however, high-speed stability is a key priority. After all, crashing into a wall over 100mph is a quick way to ruin your day. If you want good high-speed stability you'll need a rear wing. This is where APR comes in with their GTC-500 carbon fiber wing.
APR's wing can be bought as a universal wing, but they offer a kit specifically designed for the viper. The airfoil itself is 3D designed to offer optimal downforce with minimal drag. The wing is also adjustable, so if you find your car to be handling odd at high speed you can dial it in. Of course, this wing doesn't have to be used on the street. It's a great addition to a car that spends its life on the road. The downforce benefits won't be realized with street usage, but the big rear wing will transform the look of your Viper.
Just recently, a customer of ours purchased an APR GTC-500 wing for their Dodge Viper and installed it at their home. After the install, they sent us some pictures and feedback letting us know that the install was actually pretty easy. "Took me about two hours to install. Pretty straightforward. Loving the look Now just gotta get some matching vinyl stripes," said the customer. Be sure to check out the photos below to see how awesome the APR wing looks on the Viper!
If you have any questions about this APR Wing or would like to purchase it, please do not hesitate to contact us. We can be reached by phone at 1.480.966.3040 or via email at sales@vividracing.com.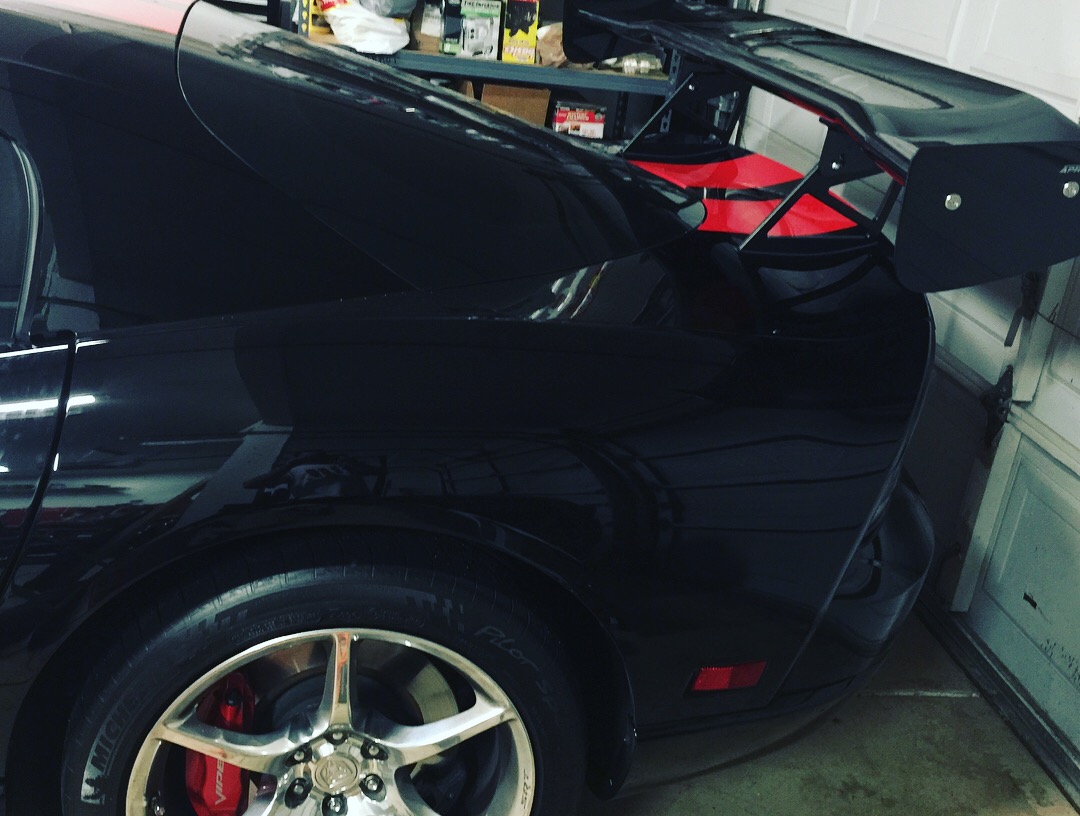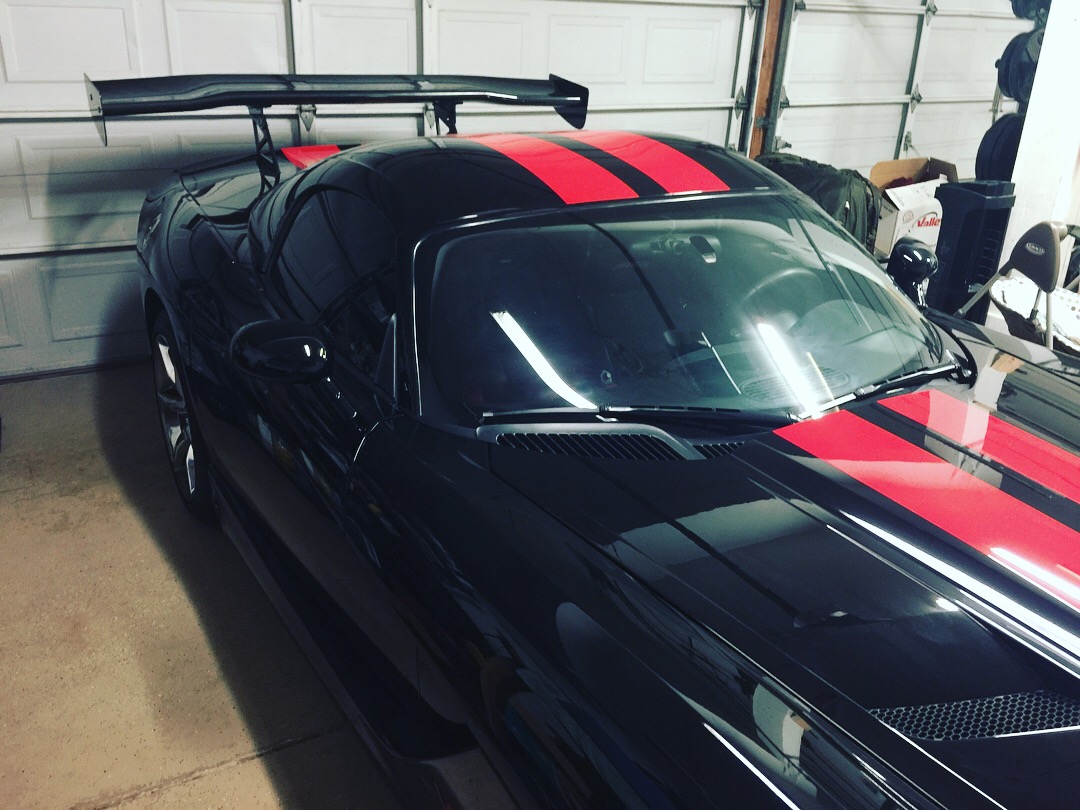 Related Images: