Pretty much all enthusiasts know how good the Porsche 911 is. What started from fairly humble beginnings has since turned into one of the best sports cars in the world. The GT2RS and GT3RS are the fastest track oriented 911s ever, but some of us just want a powerful street car. That's where the Turbo model comes in with its massive power and tuner friendly attitude. Just like pretty much any other turbocharged car, the 997 Turbo responds greatly to bolt-on parts and makes massive power with an ECU tune.
An ECU tune works by adjusting ignition timing, fueling, boost, and other engine parameters. The VR Tuned ECU flash for the 997 turbo increases boost from 15psi to 18-19psi. Combined with more aggressive ignition timing and more fuel, you can expect an insane power gain of 135hp. Most cars don't such a massive amount with an ECU tune alone, but Porsche held the Turbo models back from the factory.
Stock Power – 480HP and 457ft-lb
Tuned Power – 615HP and 590ft-lb
DFI Stock – 500HP and 480ft-lb
DFI Tuned Power – 615HP and 590ft-lb
Besides the massive power gains is much-improved throttle response. Off the line, the stock 997 Turbo is can be sluggish and slow to respond to your throttle inputs. The ECU tune from VR Tuned gets rid of almost all of this poor throttle response which can make canyon runs, track days, and autocross events way more fun. Just recently a customer of ours flashed their ECU with our tune at home and snapped a couple of pictures to show just how easy it really is.
If you have any questions about these tunes, please do not hesitate to contact us. We can be reached by phone at 1.480.966.3040 or via email at sales@vividracing.com.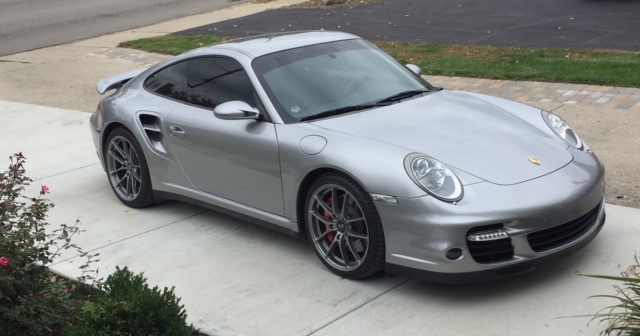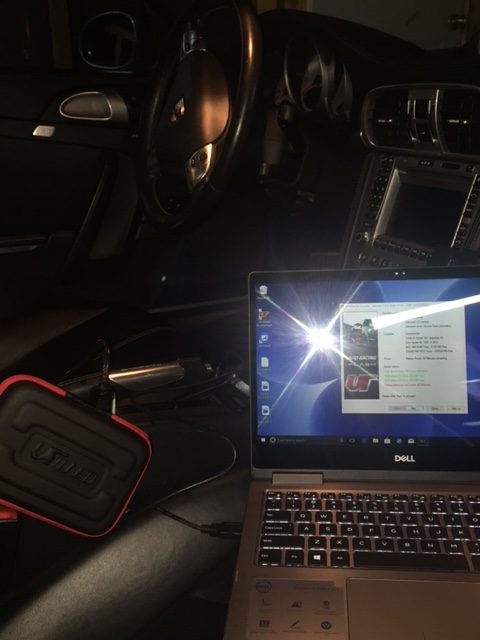 Related Images: