Just a year ago, our special order Porsche Taycan Turbo was picked up from Chandler Porsche here in Arizona (we made a video):). Previous to us receiving it, we were fortunate enough to start our R&D process using one of their demo cars. What could we do with the Porsche Taycan? Bigger turbos, louder exhaust, and… just kidding checking to see if you are reading! We wanted to design an aero kit that simply blew away others.
So this is what we did!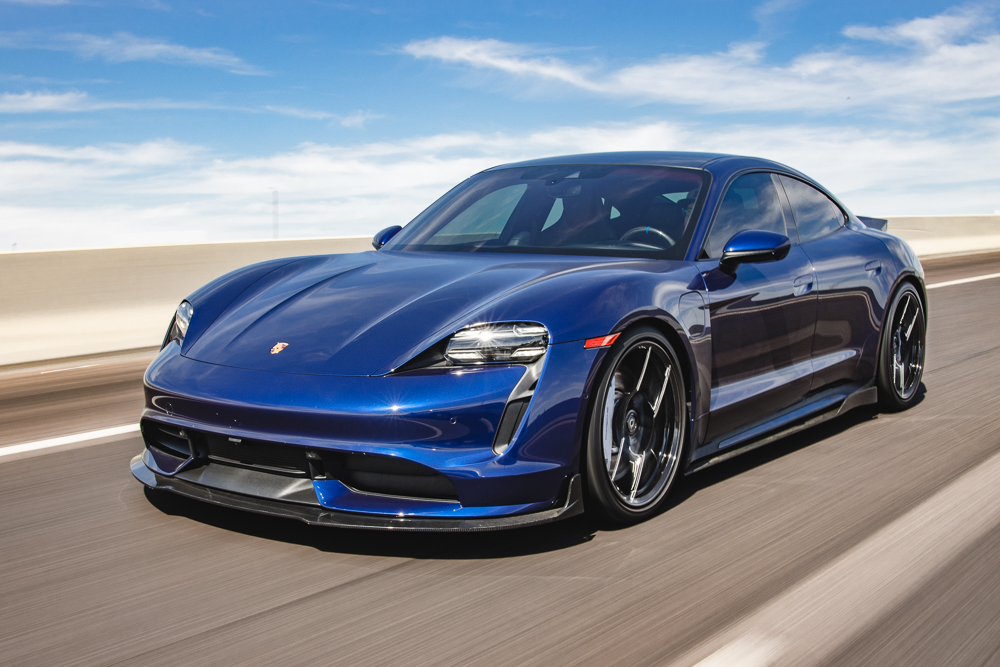 But how did we get there?
We started the aero kit design by 3D scanning the factory Taycan Turbo parts. From their we sketched out some designs we like and began to design them in Solidworks.
After testing a couple 3D printed parts, it was time for production.
With the advancement of technology and partnering with a proper carbon fiber manufacturer, we believe we have one of the best aero kits available for the Porsche Taycan. Consisting of a front lip, side skirts, rear diffuser, and rear wing, all these parts give the Taycan an even more aggressive look. The carbon fiber is done as a wet lay-up process using standard 2×2 carbon twill weave. Each piece features high quality glossy clear coat to protect it from UV rays.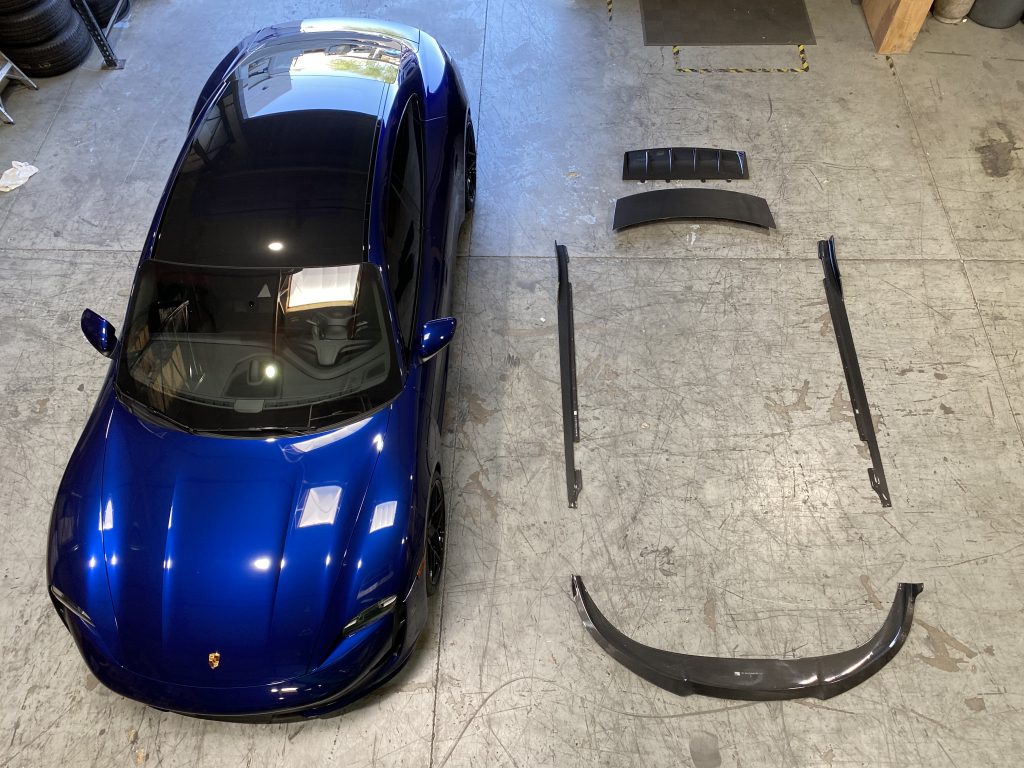 The samples arrived and we did the install on our Taycan Turbo here at Vivid Racing. Installation consisted of 3M double sided tape, using OEM fitting holes, and additional self tapping screws through the underside of the front bumper and side skirts. All parts lined up perfect as expected.
A picture says 1000 words… These say 1 trillion as the carbon fiber aero kit combined with our other VR products just looks stunning! Mod list includes:
VR Aero Chrome Delete Kit
Pirelli Tires
How do these pieces look up close?
All of these VR Aero parts for the Porsche Taycan will be available in both a glossy carbon fiber finish as well as forged carbon fiber. Parts will be available to be purchased separately or the full kit for about $6000.
If interested in one of these kits, you can Pre-Order Here or contact our sales team by Here.
---
As Featured on: