The Lamborghini Aventador SVJ is the cream of the crop full production car from Lamborghini. With only the expected Veneno, Sian FKP 37, and Centenario being able to trump it's top speeds of 217MPH / 350 km/h and it's 0-60MPH clocking in at quick, 2.8 seconds; this Lamborghini is insanely fast. Spawned in 2019 with merely 1700 units in production between the Roadster and Coupe, this supercar is the definition of a sought-after and boutique. If seen in person, it is sure to be unique as Lamborghini offers hyper-dynamic customization with their Ad Personam Program. With that being said, it wouldn't be proper to equip the Raging Bull with anything not as of similar worthiness. A piece of art that holds an equal value is the fabrications that come from, Brilliant Exhausts. To us at Vivid Racing, this is not only a bucket list project but a match made in supercar heaven.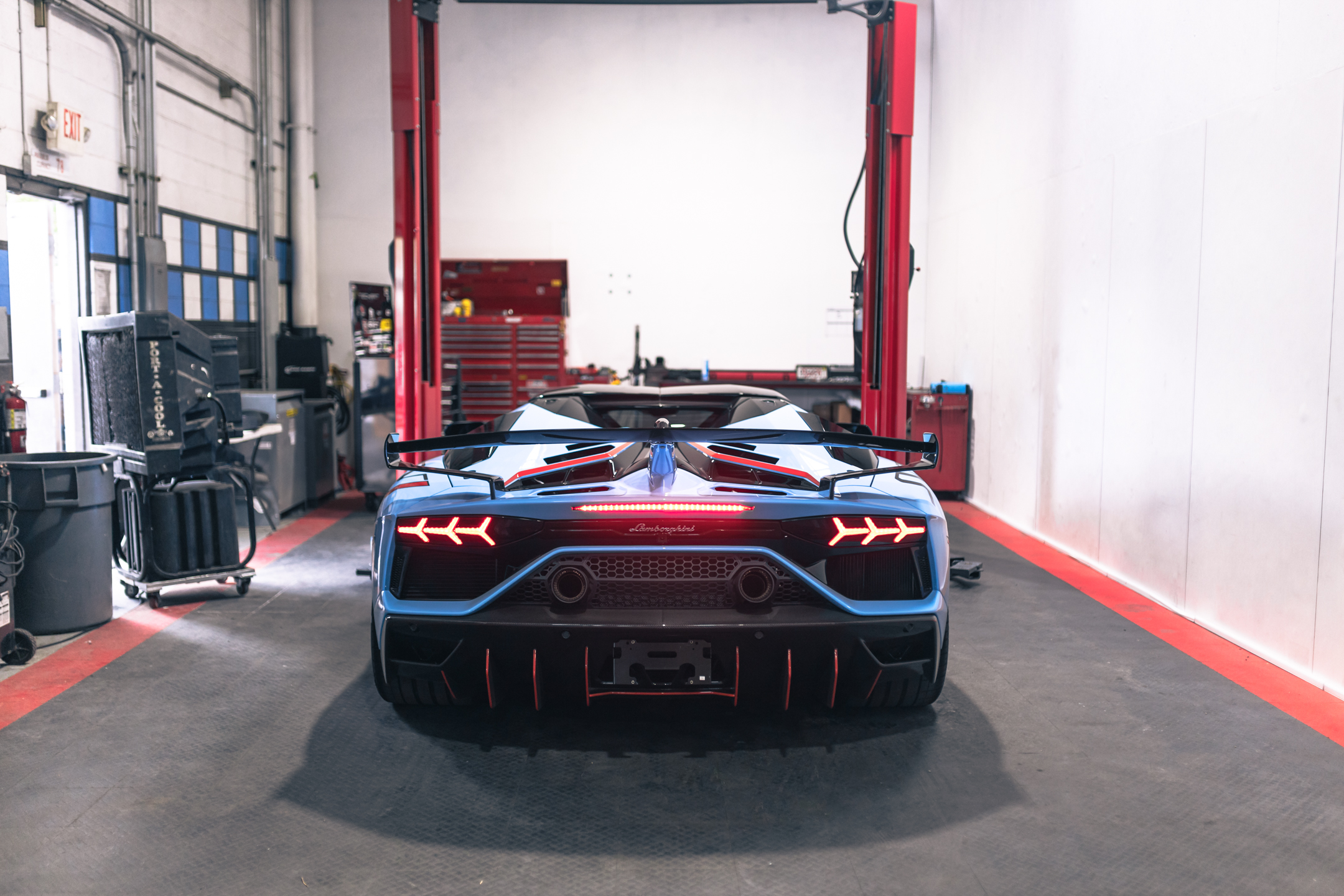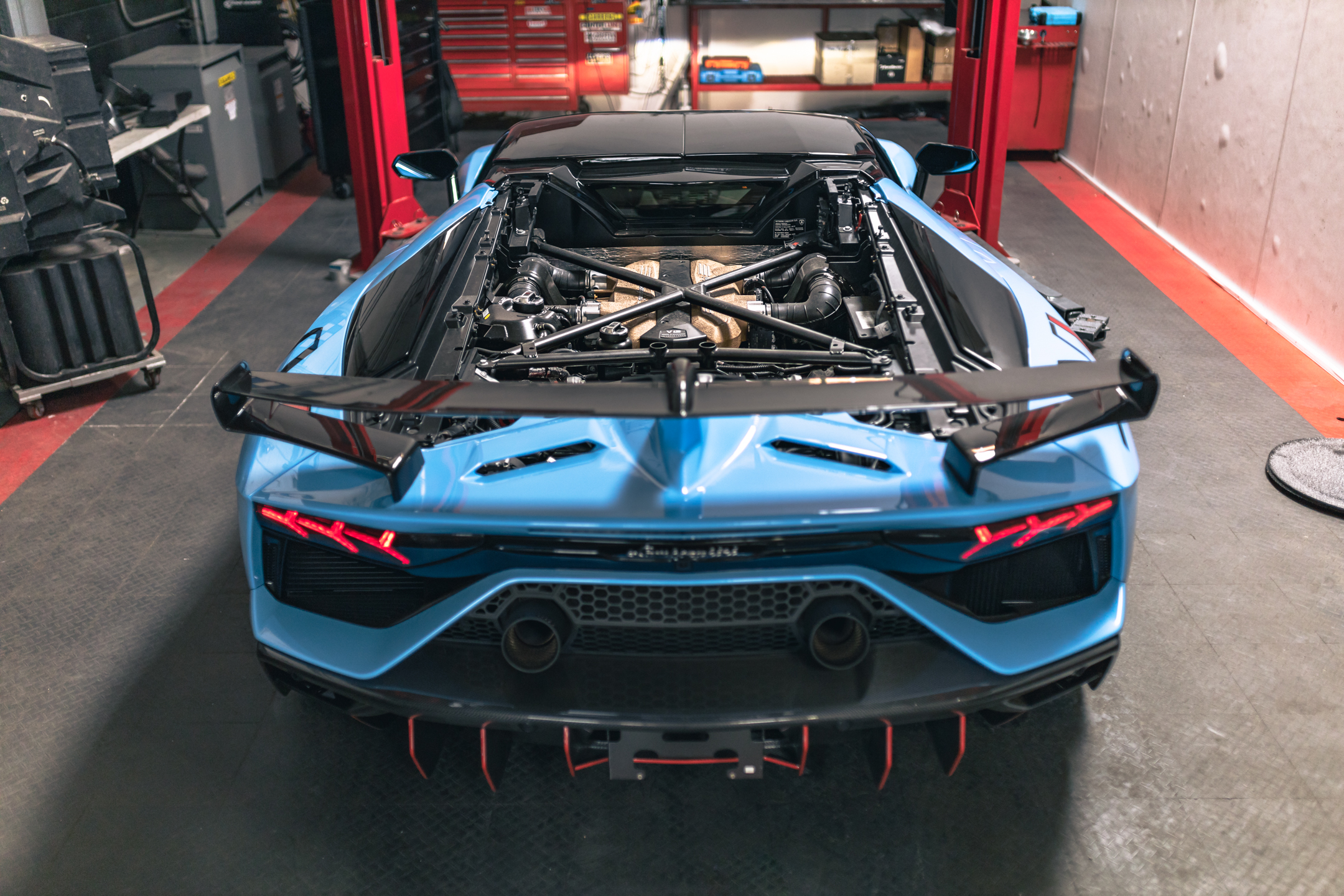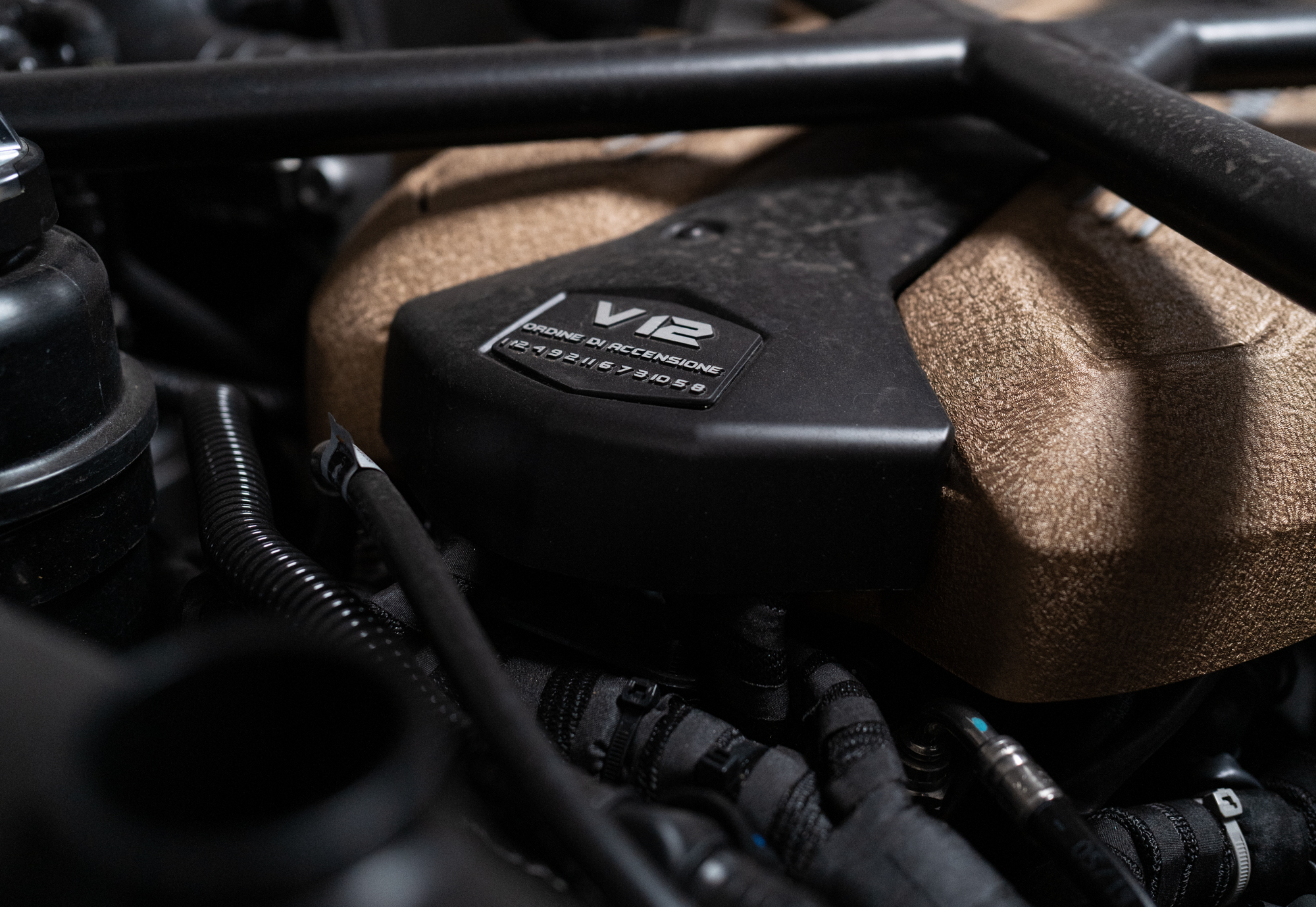 Not familiar with Brilliant Exhausts? You wouldn't be the only one. Grab a cold one, and we'll get you caught up to speed. Brilliant is a Japanese Exhaust manufacturer specializing in high-quality exhaust systems for Ferrari, Lamborghini, Maserati, McLaren, and Porsche. Legendary sound engineer, Sasaki-san of Technical Garage, is known for his work with Yoshimura, Japan creating hand-bent and seamlessly welded exhaust systems for high-performance motorcycles. Sasaki-san and his team's attention to detail when designing and creating exhaust systems is the secret behind their signature balanced sound. Initially designing systems for Mercedes-Benz, which did not have much aftermarket support at the time, Brilliant has grown from creating one of the best sounding exhausts for machines like the S600 to a multi-platform legend. In search of a sensual sound that resonates only when the engine is enticed, Brilliant has designed a developed a line of full exhaust systems that not only maximize performance but also compliments off-throttle comfort. If you are looking for a sophisticated yet satisfying exhaust system, then maybe it's time you upgrade to Brilliant. If you can get your hands on one. Brillant's production level is similar to Lamborghini's, with only roughly 50 exhaust systems that can be produced a year. If you are fortunate enough to get your hands on one, Brilliant offers a complete line of exhausts for the Lamborghini Aventador, Vivid racing is ready to ensure your supercar turns heads and produces smiles with the signature Brilliant high-pitched roar that connects man and machine.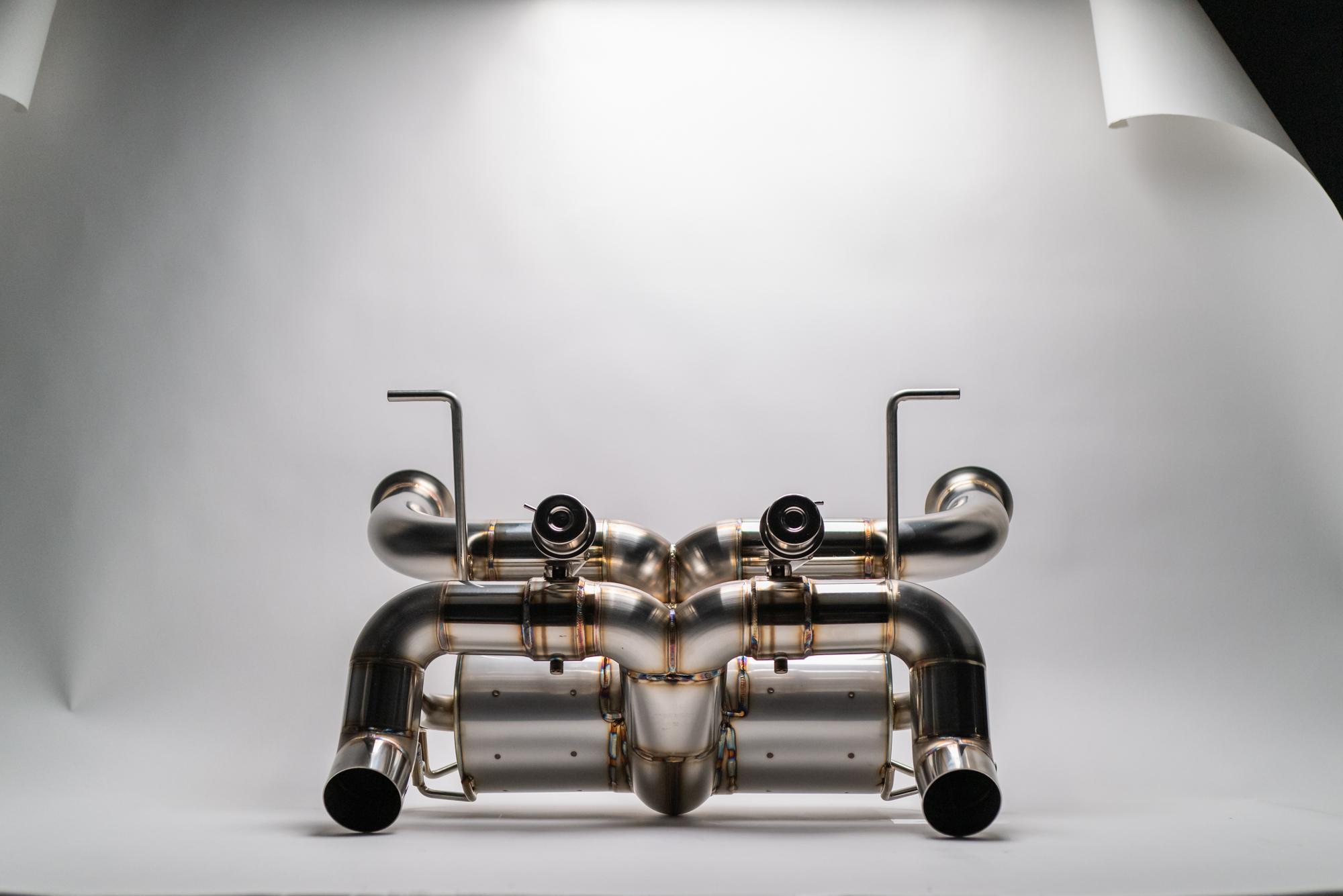 Now that we have you caught up on Brilliant exhausts, we hope this lays some serious excitement for the video we include in this article. Typically when referring to exhaust upgrades, there is a focus on horsepower gains that can be achieved by installing an aftermarket exhaust. In this case, I wouldn't deem it irrelevant, but this is genuinely concentrated on enhancing the quality of sound that is being produced from the exhaust. Most enthusiasts entertained by Brilliant are also admirers of the art that the exhaust fabrication upholds. At first sight, the welds are astonishingly precise, tight, and minimal. The balance and symmetry of the system is just as you would imagine. Our tech referred to installing this exhaust as "a dream" with how perfectly everything seemed to line up and fit the SVJ. This is not the case with many high-end exhaust systems. The Race Pipes, Valved Muffler Section, and Remote are all sold together in this package. The exhaust tips are sold separately here.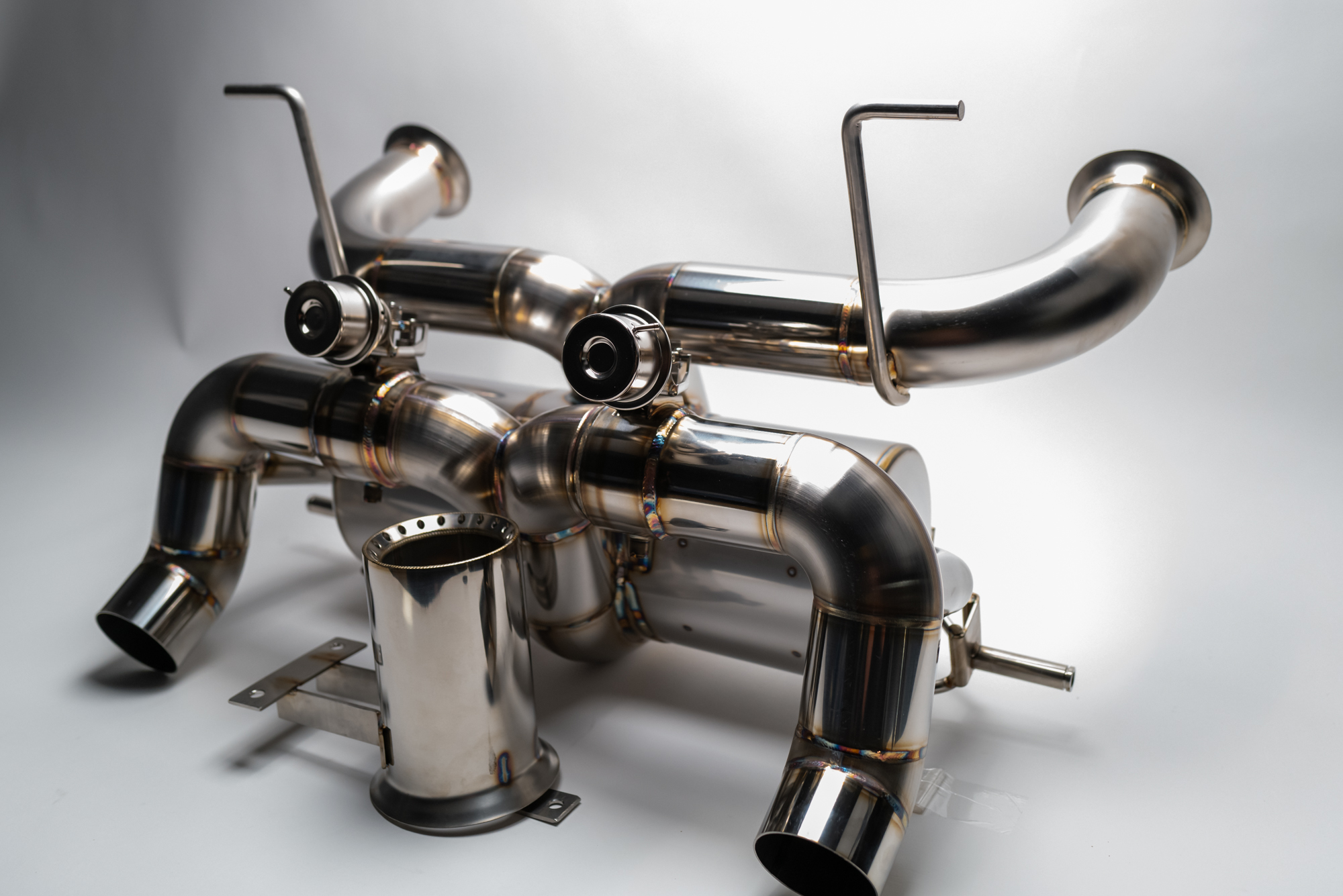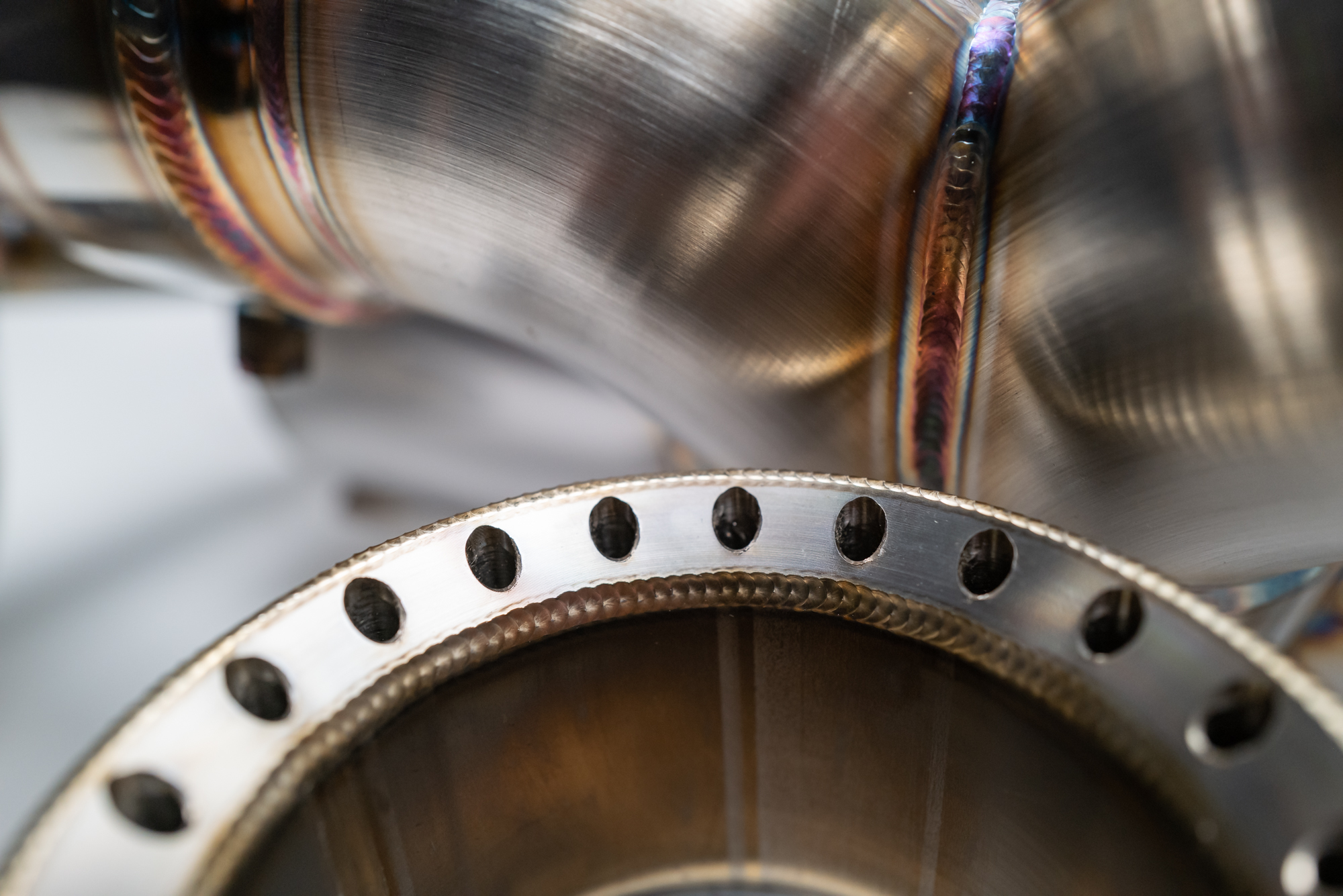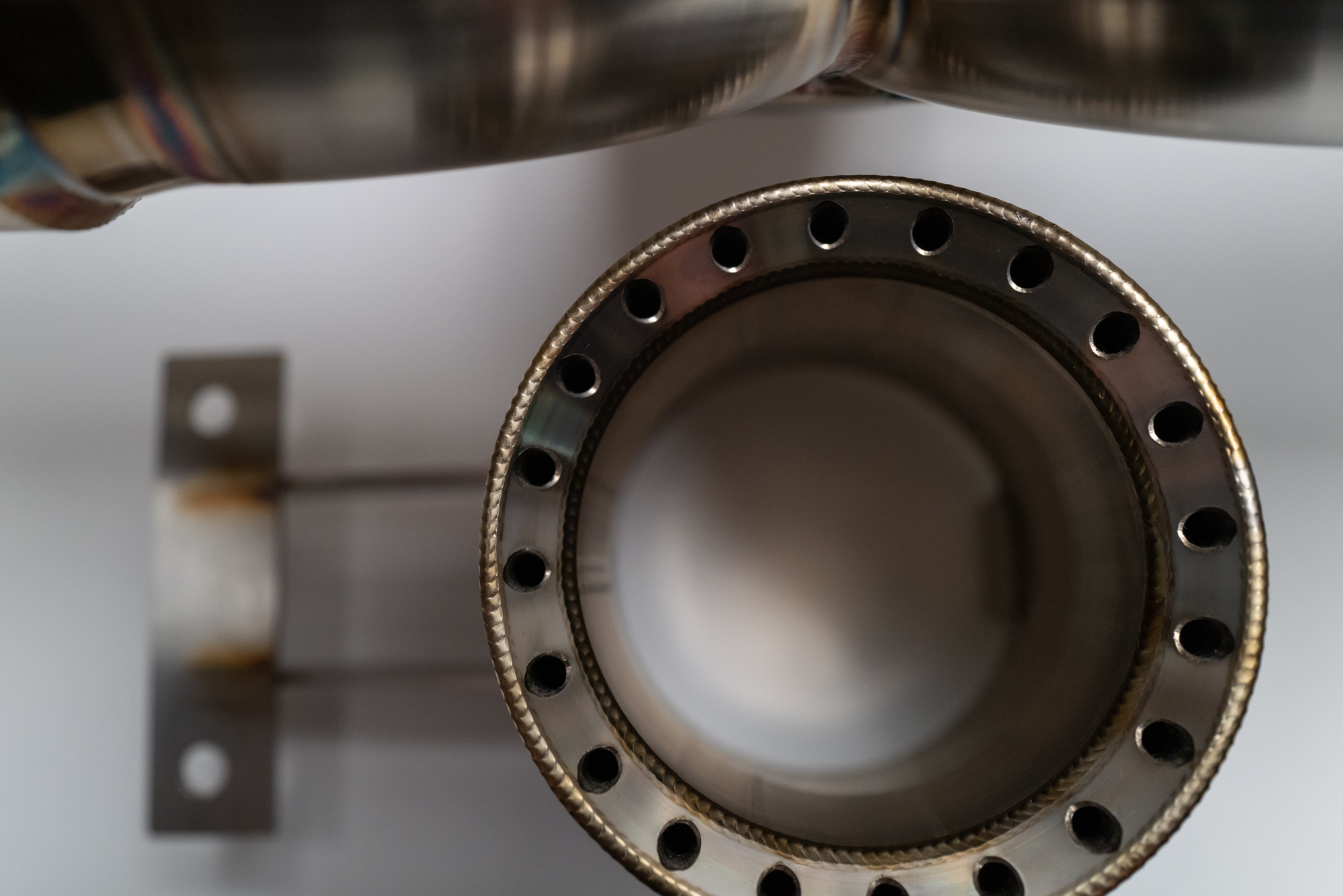 After piecing this Aventador back to life, we were excited to hear the Brilliant live up to it's high expectations and the hefty price tag of $10.5K USD. The first cold start was a relief and a stimulating one with how intense the exhaust sounded. When revving the SVJ north of 7K, it shook the walls throughout our Vivid Racing Headquarters. Not just producing an aggressive F1 car sound but a shockwave that could be felt for hundreds of feet. This is precisely what we expected from the naturally-aspirated V12 paired with the Brilliant. Be sure to check out our video above for some audio context. After installing the exhaust with no negative feedback from the ECU, it was time to flash the SVJ with our tune from VR Tuned. The VR Tuned ECU Flash Tune for the Lamborghini Aventador SVJ bumps the output to 780HP along with 550FT/LBS of torque. Also, increasing throttle response through throttle mapping, improving low to mid-range, removing the speed limiter, and improving shifting. A great addition with the aftermarket exhaust upgrade.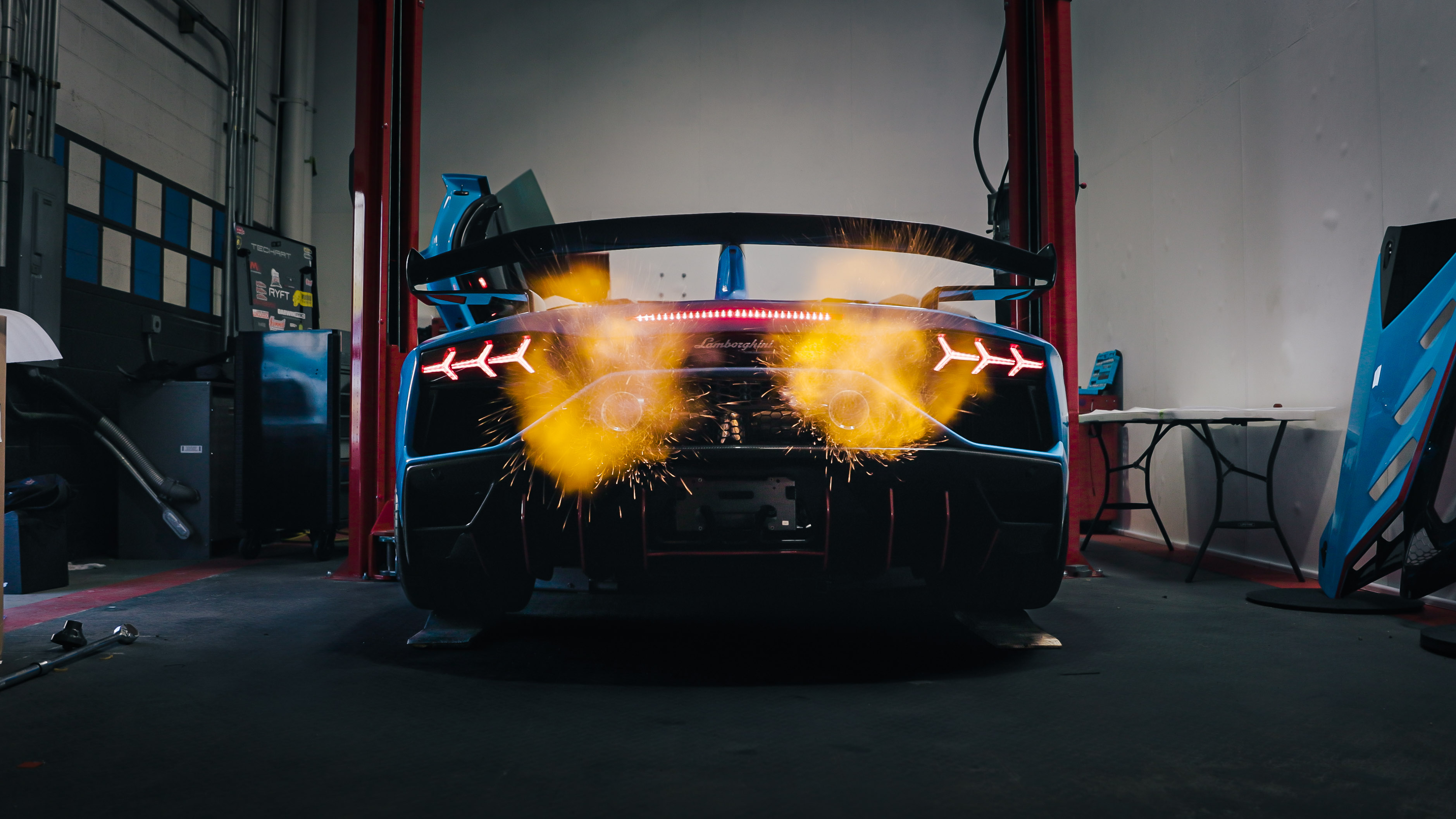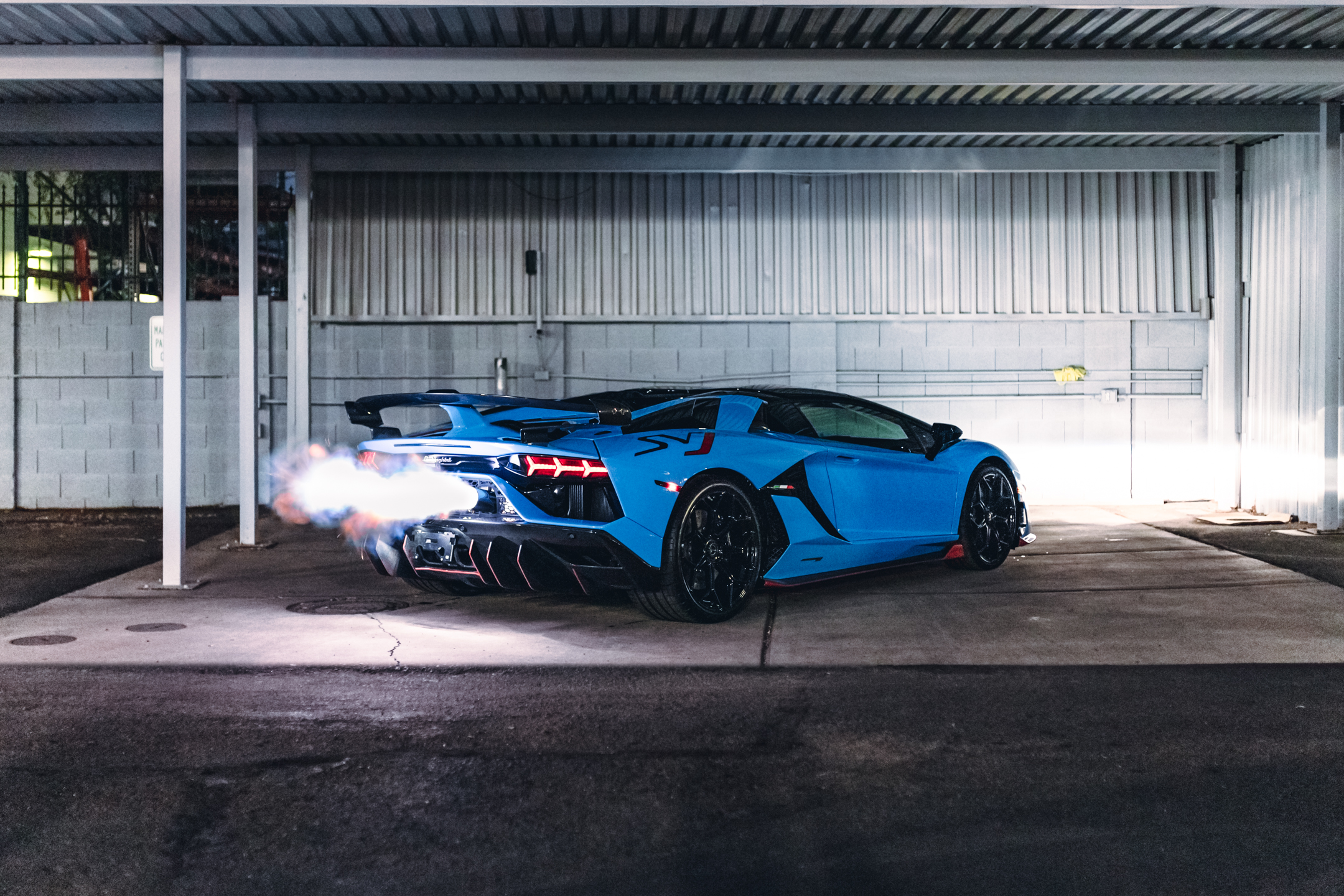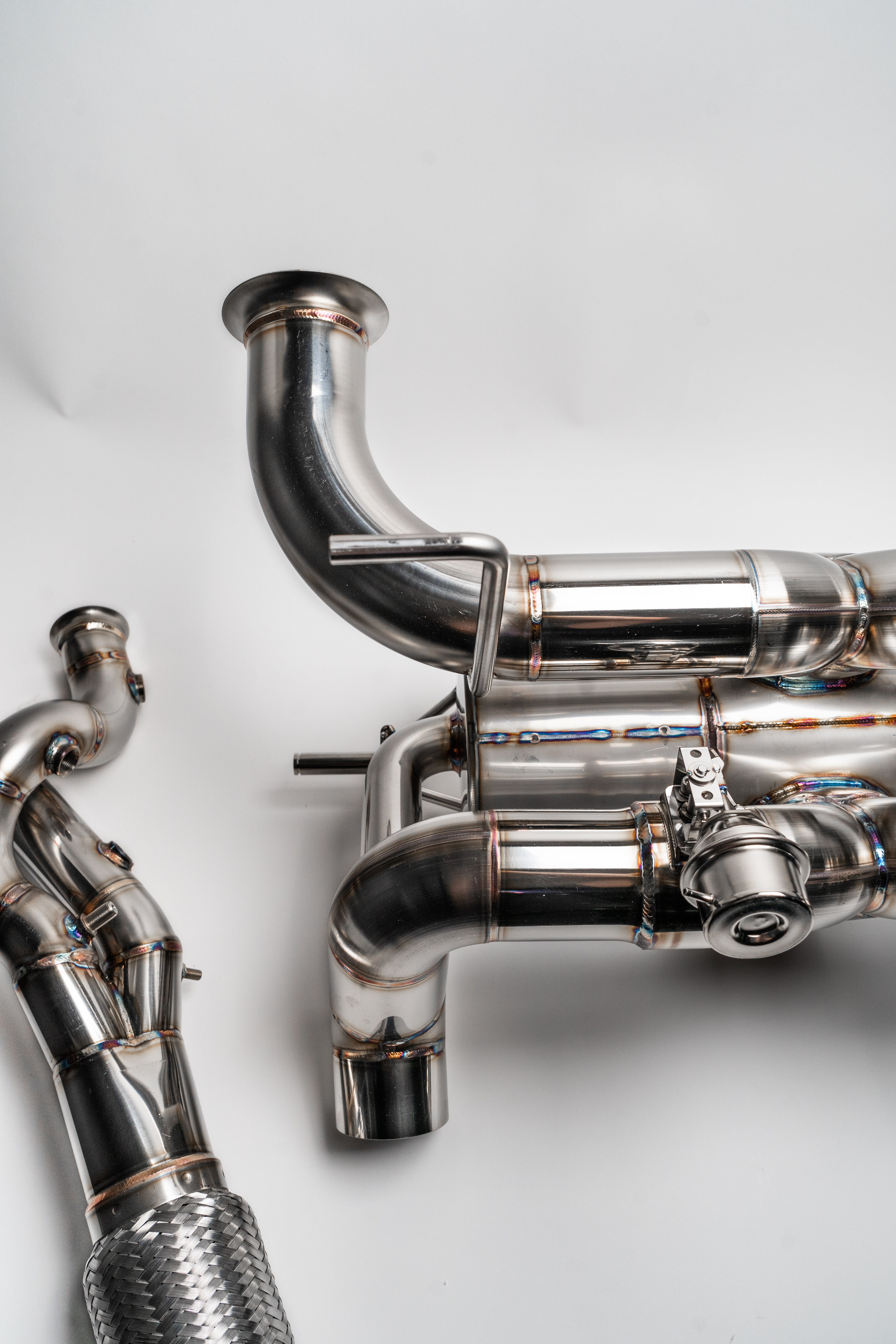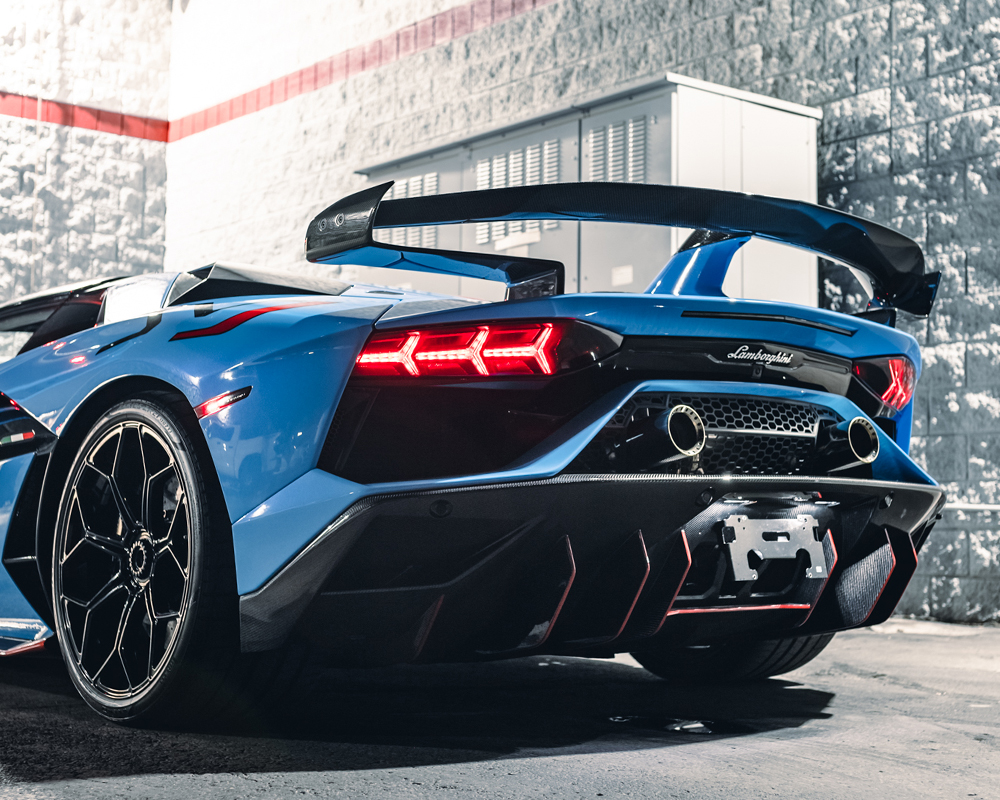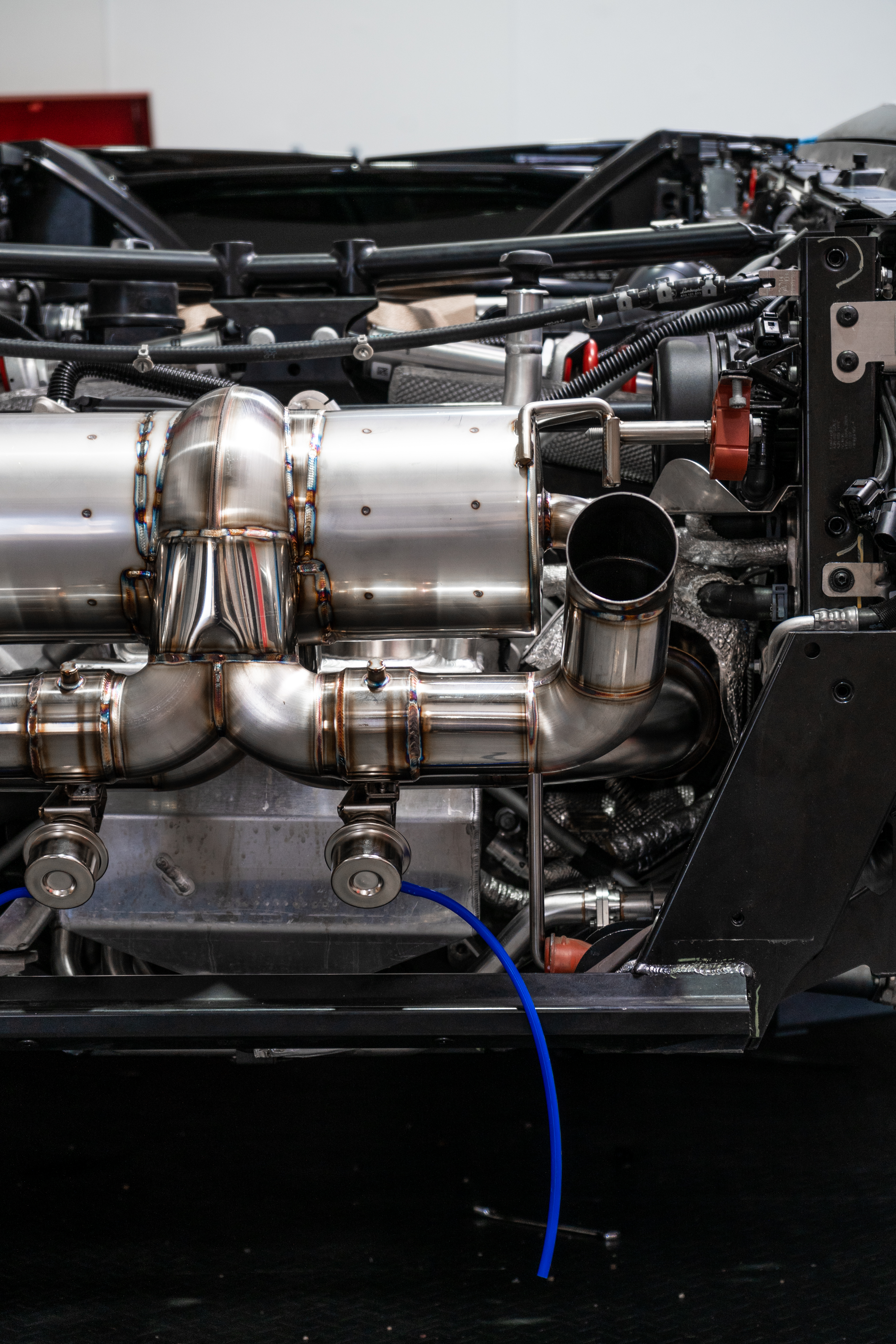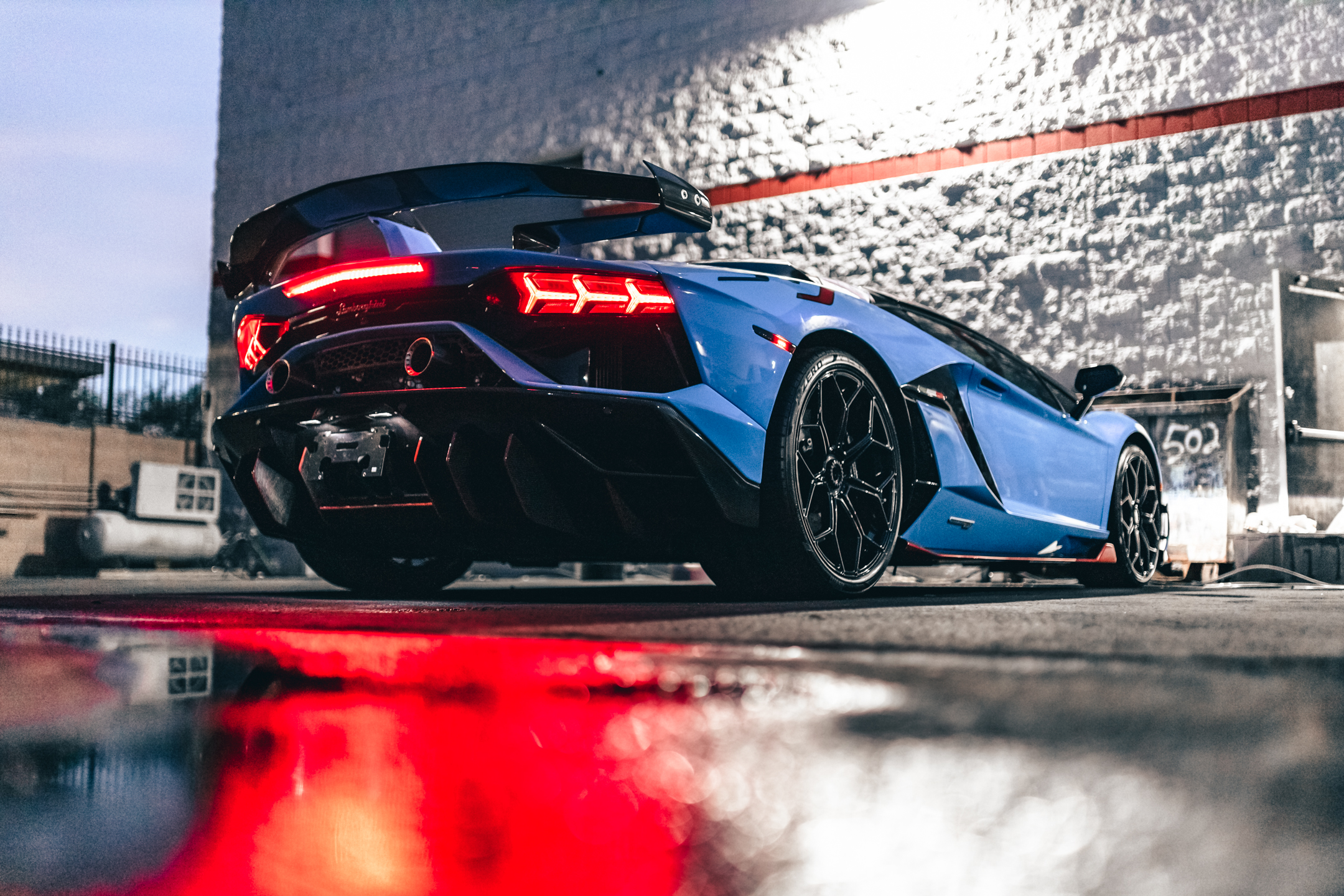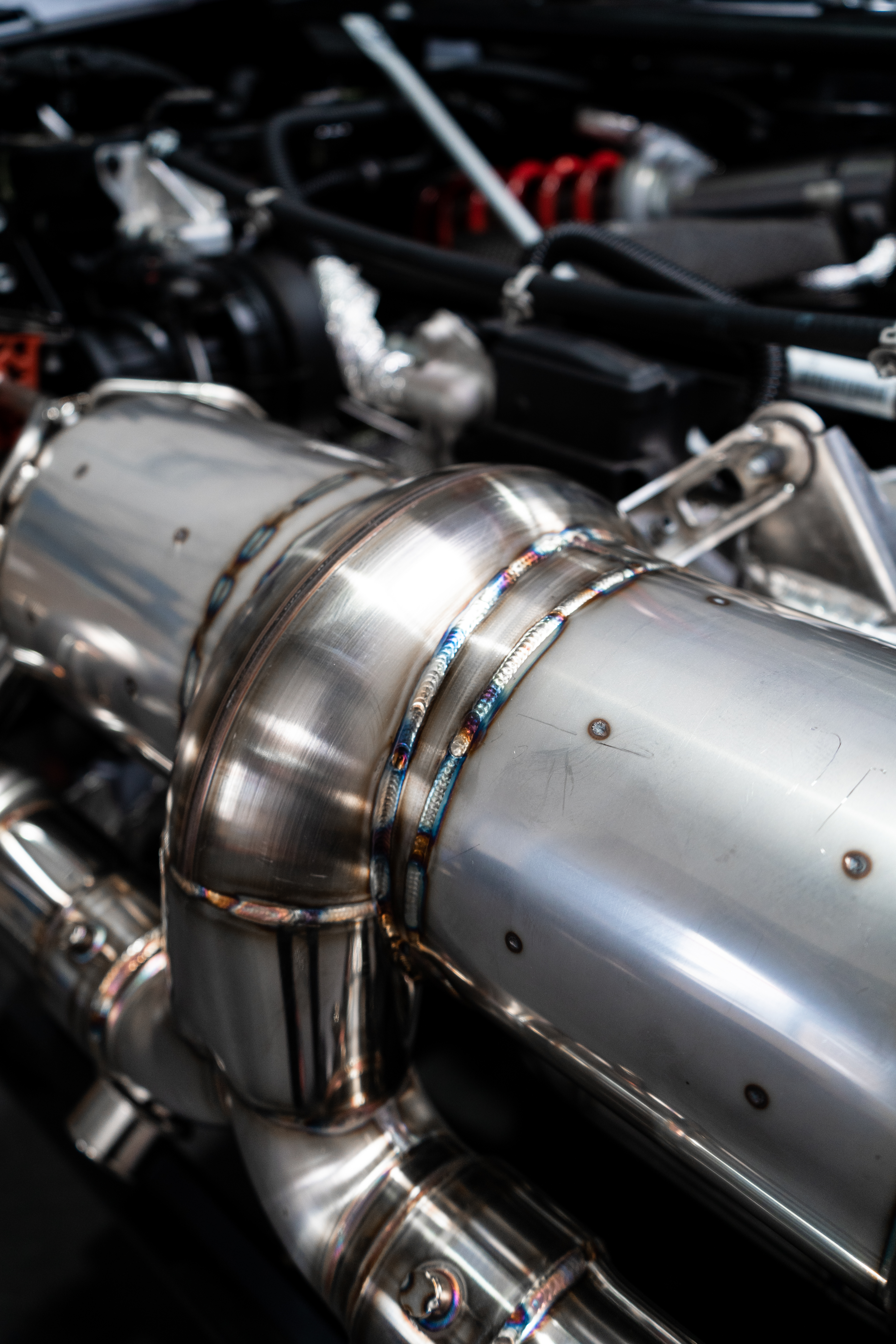 If you're in the market for a Brilliant exhaust, ECU Flash, or any upgrade for that matter, visit us at VividRacing.com or give us a call at (480) 966-3040 to get in contact with one of our Performance Specialists.