As you may or may not know, we recently upgraded our Project Can-AM from 32" Fuel tires to 35" Fuel tires. While many UTV owners know larger tires are a common modification, not everyone understands why that is. In fact, a lot of UTV owners stick with the stock tires, assuming they're good enough for the type of off-roading they do. Different tires have different strengths and weaknesses, but upgrading your tires can massively improve performance. Buy Fuel Offroad Gripper Tires here.
How Larger Tires Increase Performance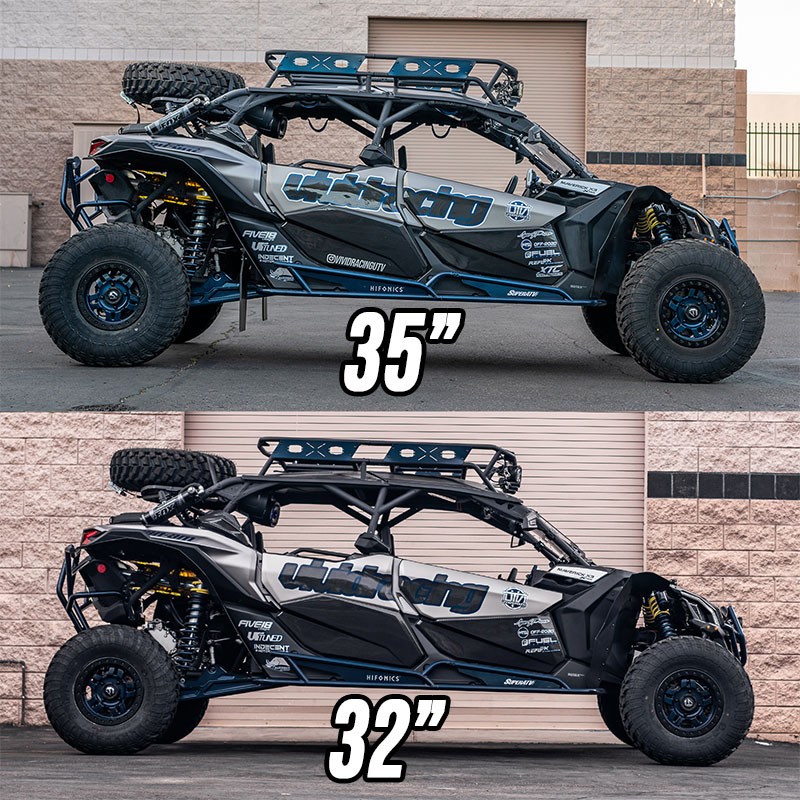 The reason for upgrading to larger tires is simple. If your tires are larger, then the obstacles are smaller. For example, if you have extremely small tires, a small bump becomes larger and makes your suspension work harder. The larger the tire, the smaller the bump. By effectively making bumps smaller, you can go faster since your suspension won't have to work as hard. Aside from making effectively making bumps smaller, a larger tire provides a larger contact patch should increase traction.
In the case of mudding, a larger tire is used to help reach the bottom of a mud hole easier. If you can't reach the bottom of the mud, you'll find yourself getting stuck quite often. It should be noted that size isn't absolutely everything. Picking the right tire for the conditions is also important. You wouldn't use a sand paddle for rock crawling, so many sure you pick the right tire for the job.
Bigger is Not Always Better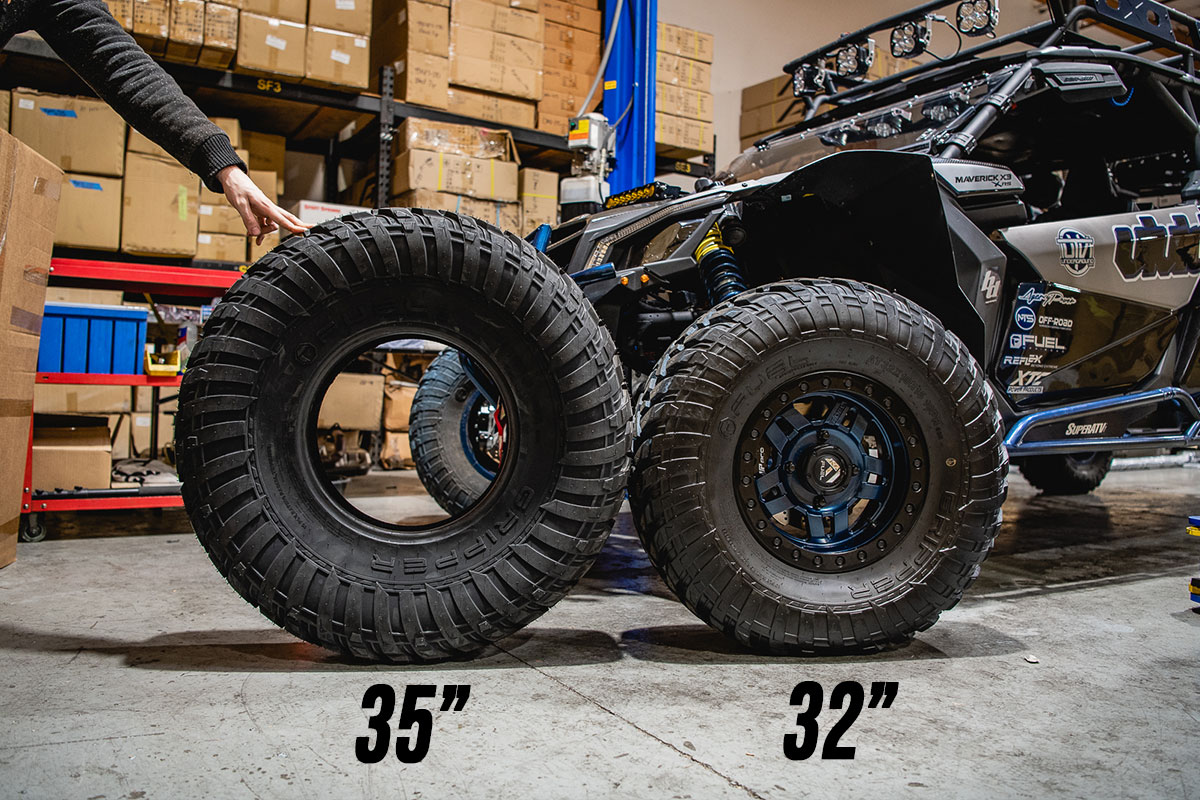 When you increase the tire size of your vehicle, you also change the effective gear ratio and increase rotational unsprung mass. On top of that, clutching becomes an issue, as the stock clutching on your UTV is designed for a specific tire size. The change in the effect gearing makes it harder to push your UTV around unless you change the gearing to counteract the effect of the larger tires.
The real struggle with bigger tires is the increased strain on suspension and driveline components. Axles, steering, suspension arms, and bearings are all put under increased strain with larger tires. This doesn't mean your UTV will fall to pieces when you install larger, but you should be aware of the increased stress. In regards to clutching, check out our UTV clutching guide for an explanation on the upgrade process. Be sure to check out our Best UTV Tire Guide for more info!
If you have questions, please contact us. You can reach us by phone at 1-480-966-3040 or via email at sales@vividracing.com.