This product is for Racing Competition only and is not legal for use in highway or street vehicles or other non-racing competition off-road vehicles.
Purchasing this product requires you to sign our Vehicle Compliance Waiver here.
Borla Performance has once again proven why we have a led the aftermarket performance exhaust industry for over 30 years. Borla Performance Industries; the original pioneers of high quality; austinetic stainless steel free flow exhaust utilizes patented award and race winning technology to deliver quality; sound; performance gains; and enhanced fuel economy. All with an easy bolt on installation. All Borla street products carry an unsurpassed written million-mile warranty.


S-Type Axle-Back Exhaust System; 2.25 in.; Incl. Connecting Pipes/Mufflers/Hardware/2.5x4.13 in. Dual Round Angle-Cut Intercooled Tip; Dual Right Rear Exit;


Features
Inlet Size (in.): 2.25
Material: T-304 Stainless Steel
Outlet Size (in.): 2.25
Exit Position: Dual Rear
Exhaust Type: Dual
Exit Style: Straight
Tip Size: 2.5 in.
System Type: Axle Back
Notes:
2.25 in.; Incl. Connecting Pipes/Mufflers/Hardware/2.5x4.13 in. Dual Round Angle-Cut Intercooled Tip; Dual Right Rear Exit;50 State Legal / California Emissions Compliant
Other Part Numbers:
Borla Exhaust #11919

Proposition 65

WARNING: Cancer and Reproductive Harm
Make

Vehicle

Model
Submodel
Year
Engine
Notes
2016-2017
Mazda MX-5 Miata


MX-5 Miata
2016-2017

2.25 in.; Incl. Connecting Pipes/Mufflers/Hardware/2.5x4.13 in. Dual Round Angle-Cut Intercooled Tip; Dual Right Rear Exit;50 State Legal / California Emissions Compliant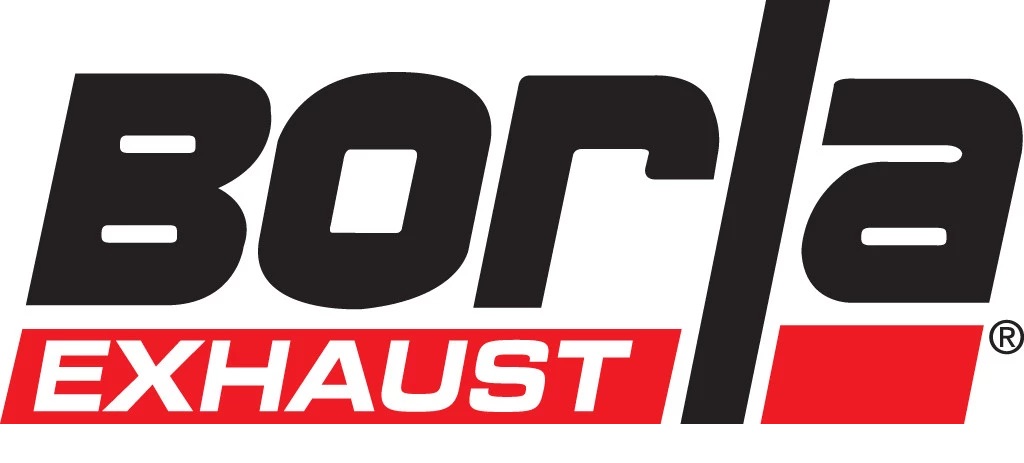 About Borla Exhaust
Huge power gains and a tantalizing tone that's second to none describe Borla exhaust systems in a nutshell. From the historic backroads of the Appalachian region to the twisting canyons of Malibu, Borla's operations span the American car scene from coast to coast. The brand's 100-acre manufacturing and distribution plant is located in Johnson City, Tennessee, and employs the nation's finest metalworkers. What's more, its west coast R&D facility in Oxnard, California is staffed by the industry's top engineers and fabricators. Borla is a company comprised of passionate and educated gearheads, and it's evident in both products and customer service.
Borla Exhaust prides itself on manufacturing a wide selection of premium exhaust systems, headers, and mufflers right here in the USA from ultra-high-quality T-304 stainless steel. Borla's cat-back systems are made from fully welded, mandrel-bent tubing and are performance-tuned to generate up to 15 percent more horsepower than stock figures. This is part of the reason why you will find Borla systems at professional racetracks all around the globe. Borla is so confident in its performance exhaust systems that it even backs them up with a Million-Mile Warranty.
Why is Borla Better than the Competition?
Alex Borla currently holds several U.S. patents for innovative exhaust system technology, and the company has won numerous "Best New Product" awards in the industry. Since its inception, Borla has garnered a name for itself as the leader in exhaust systems and induction. As the pioneer of aftermarket performance exhausts, Borla's product lineup is unique in a couple of ways. Firstly, all Borla parts are carefully crafted from quality exotic materials like stainless steel, titanium, and carbon fiber. Secondly, the muffler design allows for a precise fit and easy bolt-on installation process. For over 30 years, hundreds of other exhaust manufacturers have tried to imitate Borla's winning formula, but haven't come close.
Borla Delivers the Perfect Product
Borla's patented and race-bred muffler technology consistently delivers the best sound enhancements and performance exhaust capabilities. This is because every system features performance mufflers designed specifically for each application. Whether it's for a BMW, Mustang, Corvette, Mini Cooper, RAM, Jeep, or Subaru, you can be sure that the muffler technology has been intricately catered to the year, make, and model of your specific vehicle application.
Each of Borla's aftermarket exhaust systems come with the maximum horsepower and torque available throughout the entire RPM range. The brand's patented XR-1 technology can be found in the ATAK, S-Type, and Touring systems, so customers can pick the sound level they desire with the confidence that it will also increase power to the highest degree.
Touring Series - Borla's Touring Series exhaust systems are perfect for enthusiasts who want the performance of an aftermarket exhaust while retaining a sound similar to stock. Touring Series is louder than stock, but it's much quieter than nearly any other aftermarket exhaust available. This is perfect for someone who wants to hear their car when opening the throttle but wants to keep it quiet in town.
S-Type Series - The S-Type Series from Borla is just a set above the Touring Series. It provides a great exhaust note while still remaining relatively quiet when cruising. This is a very popular choice for most enthusiasts since the S-Type is the perfect blend of the exhaust note and exhaust volume.
ATAK Series - For enthusiasts who want the loudest, rowdiest, and rawest exhaust note possible, Borla offers the ATAK Series. The ATAK Series is significantly louder than stock and louder than many comparable aftermarket systems.
Buy a Borla Exhaust at Vivid Racing
There is no better time than right now to upgrade your vehicle's exhaust system and unleash its true potential. Vivid Racing is pleased to carry a wide range of Borla exhaust systems and parts for a variety of vehicles. Our extensive Borla inventory includes test pipes, exhaust tips, headers, mufflers, mid-pipes, Y-pipes, complete exhaust kits, and much more! If you have any questions regarding Borla exhaust products or to make a purchase, contact Vivid Racing by calling (480) 966-3040.
Million Mile Warranty
That's 20,000 miles/year for 50 years! And we're behind you for every one.

BORLA® PERFORMANCE INDUSTRIES, INC. warrants its products to the original purchaser of record and for the original vehicle on which the product was installed against defects in materials and workmanship for one million miles with the following exceptions. BORLA® will warranty black coatings, tip finishes, carbon fiber and moving parts including but not limited to valves and actuators for one year. This does not include blemishes or marring of appearance due to weather, road hazards, lack of maintenance or extremes of heat or cold. This warranty shall apply only if BORLA's examination of the returned product discloses a manufacturing or material defect, and BORLA's sole obligation under this warranty shall be limited to repair or replacement at BORLA's option. Note all attachment to universal mufflers must be made at the nipples; there should be no welding to the shell or end caps as this will void the warranty. No expressed or implied warranties of merchantability or fitness for a particular purpose are hereby made except as otherwise expressly provided herein. In no event shall BORLA® PERFORMANCE INDUSTRIES, INC. or any BORLA® Dealers or Distributors be liable for any loss, inconvenience or damage, whether direct, incidental, consequential or otherwise.

If you have any problems with a BORLA® product, involving either installation or performance, please call the company you bought it from immediately. BORLA® Distributors will take all necessary steps to ensure you are satisfied.

Because sound is subjective, we do not warranty for sound. Please do not return your BORLA® product if you do not like the sound level. There are several ways to adjust the sound level. You can obtain venturies, for example, from your retailer that you can place in your system to quiet your system.

If you must return part or all of your purchase to your retailer, call first. If for any reason your retailer must return part of your purchase to us, he will need information, including a customer service number, to speed shipment and processing, so that we can get your purchase back to you as quickly as possible.

When returning your purchase, include a copy of this warranty with the product, along with your name, address, telephone number with area code, a description of the problem and proof of the date of retail purchase (invoice copy). Return the product, freight charges prepaid. Pack carefully; we cannot accept product damaged in shipment.

This warranty does not include the cost of removal or reinstallation of the product, and does not apply if the product has been damaged by accident, abuse, misuse, or misapplication. This warranty is valid for BORLA® street-legal products only and does not apply to any racing products or street products used for racing purposes. Any modifications to the product or its intended use voids the warranty. No person or representative is authorized to extend any warranties on behalf of BORLA®, other than the warranty expressed herein. Some states do not allow limitations on how long an implied warranty lasts, so the above limitations may not apply to you. Some states do not allow the exclusion of limitations of incidental or consequential damages, so the above limitations or exclusions may not apply to you. This warranty gives you specific legal rights, and may have other rights which vary from state to state. This warranty replaces all previous warranties.

This warranty excludes XR-1® Raceline products and Marine products.

Products sold outside of the USA and Canada carry a 3-year limited warranty. Products that carry a million mile warranty in the USA, carry a million mile / 1.6 ​million kilometer warranty in Canada.