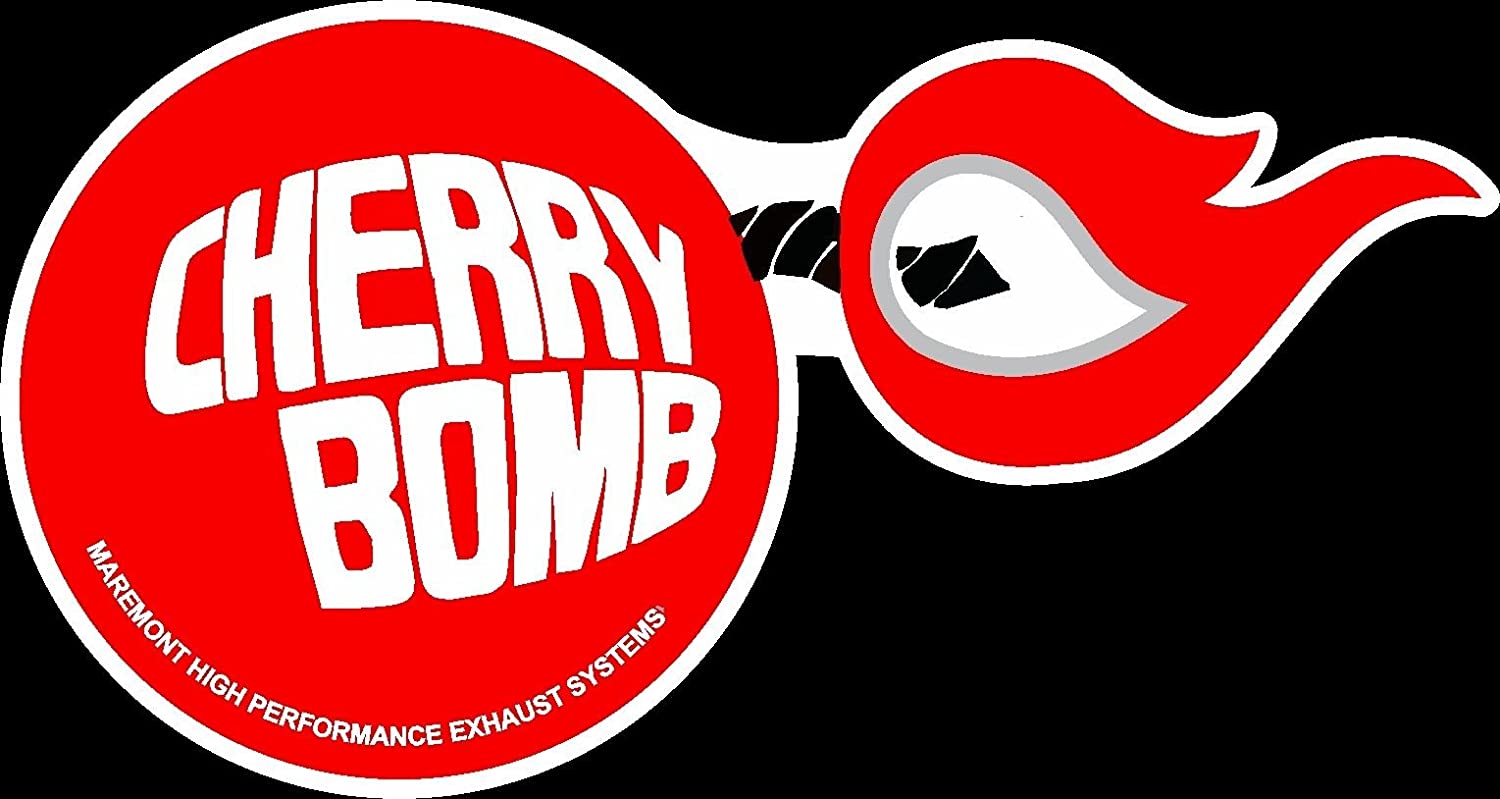 Cherry Bomb Exhaust Systems
Cherry Bomb's motto is "Disturb the Peace" – and that's exactly what its exhausts do. In a market saturated with high-performance exhausts, Cherry Bomb truly stands out. Originally developed for muscle cars of the '60s and '70s, Cherry Bomb mufflers deliver a tantalizing sound that turns heads everywhere. The brand first took the world by storm with its straight-through flow glasspack style muffler. These mufflers stole the spotlight with their bright red finish, incredible performance figures, and unforgettable throaty sound when they first appeared in the hot rod world in 1968. For decades, Cherry Bomb has been at the forefront of performance exhaust technology with an admirable dedication to providing over-the-top mufflers and exhausts that appeal to petrolheads everywhere.
Performance Parts for All
Today, Cherry Bomb's product lineup is better than ever, blending tradition with innovation to offer a wide selection of mufflers and a broad range of sound and flow options. Cherry Bomb mufflers are all manufactured in a state-of-the-art dyno testing facility from high-grade aluminum to ensure durability and lightweight. Products include glasspack, performance and turbo mufflers, X- and straight pipes, exhaust accessories, and full catback systems, all strategically developed to enhance the performance of both vintage and modern muscle cars, imports, light trucks, and even compact cars! Cherry Bomb also manufactures other patented mufflers designed to suit a slew of different demands in terms of sound and performance, in addition to exhaust tubing, couplers, and hardware.
Why Choose Cherry Bomb Exhausts?
The staff at Cherry Bomb knows hot rodders and delivers an exhaust and sound that appeals to the masses. Cherry Bomb saw the golden age of muscle cars firsthand and created the original glasspack which expanded into a full-on lineup of performance parts. Cherry Bomb took the same performance mufflers that hit the hot rod world and turned them into more durable and sophisticated parts. While the original mufflers fell victim to some rust, Cherry Bomb's experts now use aluminized steel to resist corrosion over time. The vibrant and unmistakable red color is still present, though powdercoated now rather than merely painted on.
Everything Cherry Bomb builds comes straight from its facility in Loudon, Tennessee. That is where the company has been fabricating mufflers since its inception. No outsourcing overseas. Cherry Bomb gives offers a 100 percent American-made product backed by a warranty that you can rely on.
Upgrade to Cherry Bomb at Vivid Racing
There is no better time than right not to boost your vehicle's power and performance, while turning heads everywhere with an attention-grabbing sound. If that sounds like something you're looking for, then Cherry Bomb has what you need. Vivid Racing is proud to carry a satisfying lineup of Cherry Bomb mufflers to take your ride to a whole new level. Whether you crave a deep, loud growling sound or mild and mellow tone, there is something for everyone. If you cannot find a particular part above or have questions regarding fitment, please call our parts team at (480) 966-3040.