The RM-01A was developed for gymkhana, dirt trial, and other competition spec vehicles where mid to high RPM power is crucial. Especially for race classes with strict modification restrictions; the lightweight benefits of the RM-01A can truly be realized. Improved acceleration, response, braking, cornering, reduced tire wear, and all other vehicle behaviors are influenced by weight reduction. Due to all the light weight materials and advanced construction the RM-01A is 50% lighter than OE for most applications. The RM-01A will decrease lap times with improved power and reduced weight.

The main pipe and silencer body are 1.0mm, 1.2mm and 1.5mm (Except for certain models) thick SUS304 which is light weight and guaranteed to be durable. All unnecessary weight has been removed from all components, and thicknesses of materials have been selected to produce the ultimate performance exhaust.

Features:
Quality Stainless Steel Construction
Bolt-On Installation
Improved Throttle Response
Improved Exhaust Note
Fitment:
Mitsubishi Evolution VII | VIII | IX 2001-2007
Note(s):
Pictures Used For Marketing Purposes Only, Actual Product May Vary.
Proposition 65

WARNING: Cancer and Reproductive Harm
Make

Vehicle

Model
Submodel
Year
Engine
Notes
2001-2007
Mitsubishi Evolution


Evolution
2001-2007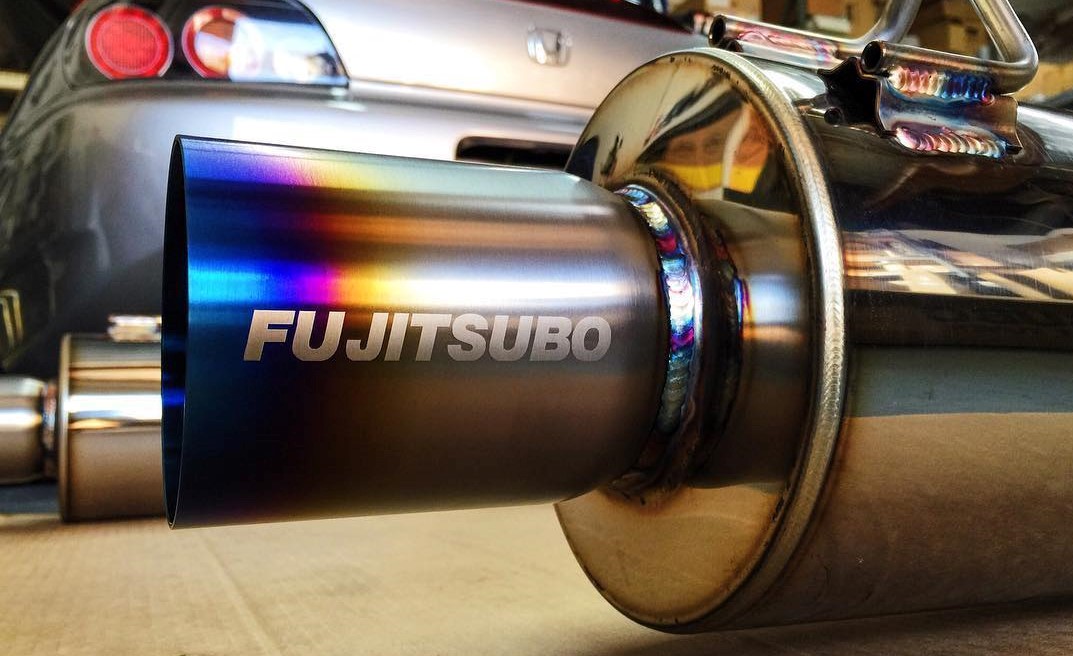 Who Is Fujitsubo?
FUJITSUBO was started in 1937 and is one of the most renowned Japanese exhaust manufacturers. They're best known for outstanding power output, manufacturing quality, and sustainability on the markets. Therefore, all products are built with the highest quality and carefully checked to ensure optimal performance while preserving an acceptable level of sound through continuous research and development at its ISO accredited manufacturing plant. The Japan Automotive Safety Regulation enacted on all Fujitsubo products.
Why Choose Fujitsubo Exhaust?
Fujitsubo produces the strongest and lighter steel in Japan, bending, cutting, and welding its products, and the finished product gives rivals around the world the leading edge. The naming of Fujitsubo is possibly familiar to those who spent time in Japanese performance vehicles. For those who don't know, for virtually every Japanese car that has ever rolled off a production line Fujitsubo has designed a high-performance exhaust.
In pursuit of a new exhaust system to optimize project efficiency Fujitsubo has been the first name to be used by the clients. They are also known for simple power improvements, but it is at the top of any change to update the stock cast manifold to a proper header
Fujitsubo Exhaust at Vivid Racing
You can contact Vivid Racing today by calling (480) 966-3040 if you are interested in learning more about Fujitsubo or wish to make the order.