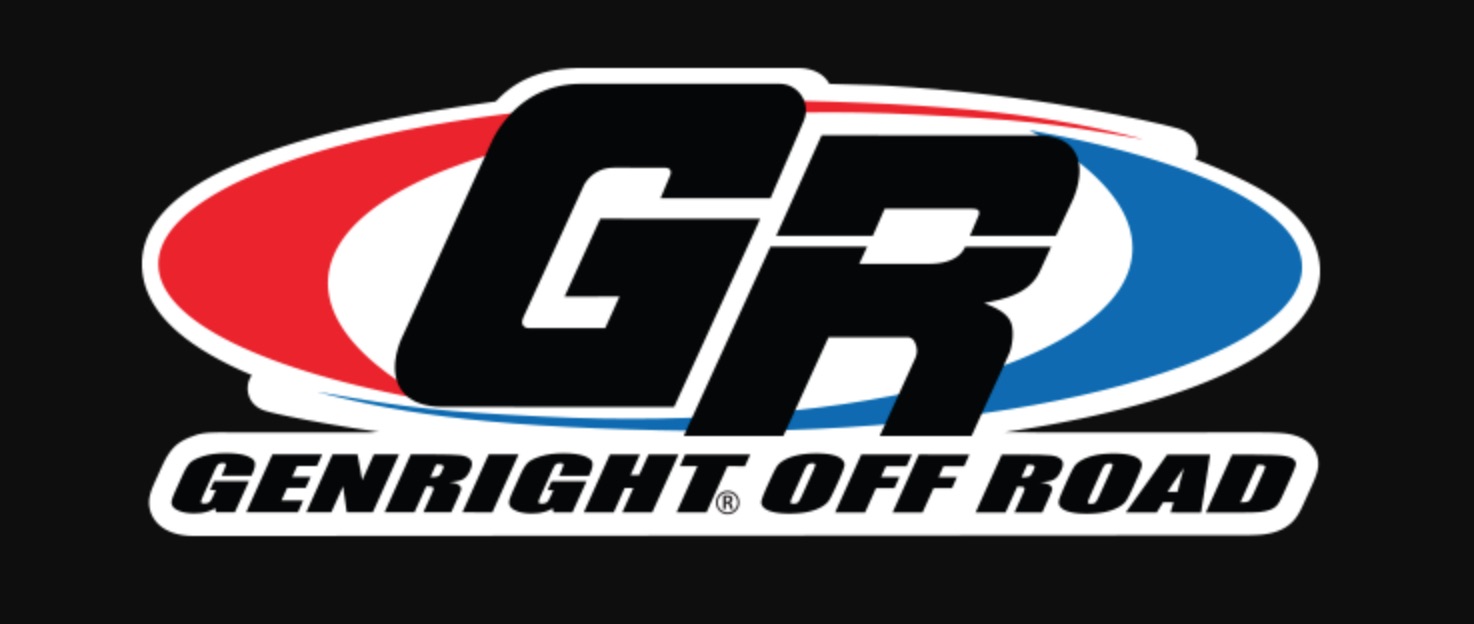 The Story Behind GenRight Offroad
GenRight Offroad Inc. was founded in 2006 by Tony Pellegrino and is located in Simi Valley, California. The name is short for Genuine Ideas Engineered Right, which is self-explanatory. Tony Pellegrino has more than 30 years of business experience manufacturing all types of products across a wide range of industries. He often finds himself at industry off-road events ready to show off his company's products to the consumer public. Pellegrino has been off-roading since the 1970s, as well as race in and finished King of the Hammers (KOH) eight times. He continually applies his years of experience out on the trails to test and confirm which products work and which do not.
All Genright Offroad products are made in the USA tested at the world-famous Hammers Trails in Johnson Valley, California, which are some of the hardest rock-crawling trails in the U.S. GenRight Offroad takes pride in employing a full staff of knowledgeable enthusiasts who enjoy making quality Jeep products. GenRight's products are now sold and installed by more than 150 off-road shops around the nation and distributed worldwide to 15 different countries!
Quality that is Recognized
Since its inception, GenRight Offroad has been committed to building only the best and most innovative Jeep parts and accessories for automotive enthusiasts to enjoy in both everyday life and on their next adventure. Today, the company designs, manufactures, assembles, and distributes an extensive lineup of Jeep Wrangler parts and armor. GenRight products are designed to be aesthetically pleasing while also boasting incredible functionality at a price that won't break the bank.
GenRight Offroad's 25,000 square-foot facility not only incorporates the brand's production line, warehouse, and office, but also includes a service and build shop where it can install the products right on your vehicle. Its American-made products have been featured in nearly every off-road magazine out there, including DUB Magazine, 4Wheeler Magazine, CRAWL, and JP Magazine. They have also been featured on Xtreme 4x4, Pirate 4x4, and Four Wheeler TV shows since 2006.
Find GenRight Offroad at Vivid Racing
Vivid Racing carries an extensive selection of Jeep products from GenRight Offroad that includes everything from axles, bull bars, and fender liners to bumpers, fuel tanks, underbody components. No matter what you need for your Jeep, GenRight Offroad has you covered. If, by some chance, you cannot find what you're looking for above, please call our parts specialists at (480) 966-3040.