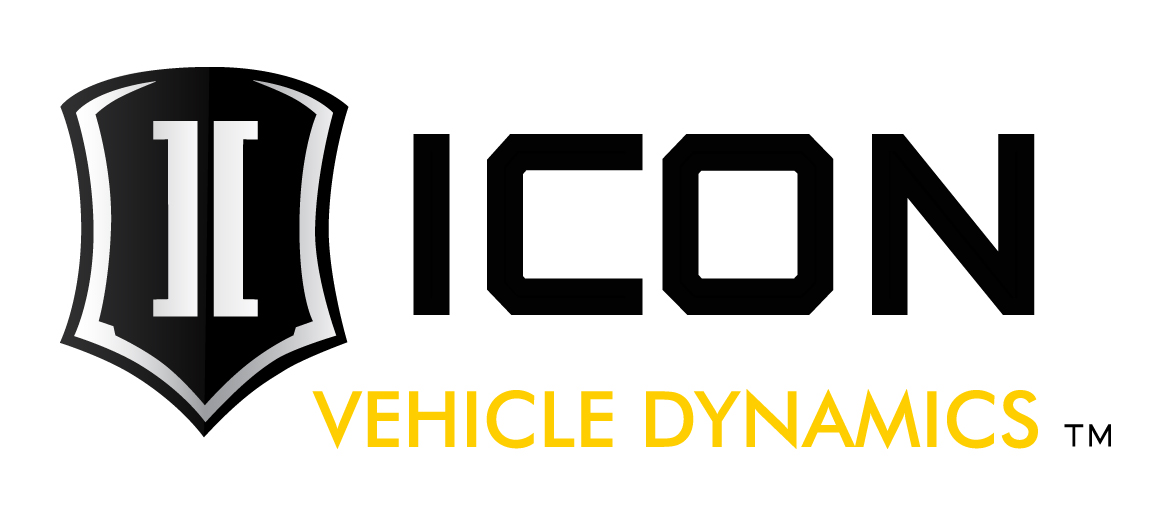 ICON Lift Kits
Offroading is a great way to explore new areas and terrains, pushing yourself and your vehicle to the limit in pursuit of a new and exciting adventure. ICON Vehicle Dynamics is widely known as one of the best lift kit manufacturers currently on the market, with ICON lift kits offering offroading experts everything they need to attack any terrain. Vivid Racing offers ICON suspension lift kits for a variety of different truck makes and models, as well as other ICON auto parts.
What is ICON Vehicle Dynamics?
ICON Vehicle Dynamics is a premier suspension manufacturer that specializes in bolt-on performance suspension components and shock absorbers for Jeeps, SUVs, and trucks. Led by chief engineer and SCORE champion driver Dylan Evans, ICON Vehicle Dynamics encompasses the unique qualities it needs to design and build the best suspension parts and test them in real-world applications and race conditions. The company is customer-driver, technology-oriented, and focused on world-class engineering processes. ICON Vehicle Dynamics is a SEMA member and the premier supplier of suspension parts to leading vehicle brands like Toyota, Nissan, Jeep, Ford, GM, and Dodge.
What Sets ICON Lift Kits and ICON Auto Parts Apart From the Competition?
ICON Vehicle Dynamics is capable of developing such revolutionary performance suspension systems because of its specially trained staff. Its engineers actually start out by finding the desired outcome for a vehicle they are working on. By researching and studying forces and their effect on the car in motion, they are also to figure out what improvements can be made in terms of drivability and handling characteristics. The result is the fabrication of some of the highest quality and best performing suspension parts on the market.
What also sets ICON auto parts apart from the competition is the brand's astonishing commitment to excellence and dedication to ride development and testing. When you combine the company's vehicle dynamic theory with its extensive experience and involvement in off-road racing and rock crawling, there isn't much they cannot do. The engineers over at ICON Vehicle Dynamics take pride in being in control of everything that goes on and the driving force behind every part that comes off the production line. All of this is made possible by laser cutting, CNC machining, metal forming, and welding and assembly, which is all done in house with careful attention to detail. It's no wonder ICON Vehicle Dynamics has earned itself such a solid reputation based on performance, quality, and service when it comes to performance suspension systems.
What Are the Benefits of Installing ICON Lift Kits?
ICON lift kits are known as some of the best lift kits currently available on the market, helping trucks, SUVs and Jeeps master any trail, regardless of the terrain. So what are the benefits of purchasing and installing an ICON suspension lift kit?
Perfectly Customized to Your Vehicle
ICON lift kits are not one size fits all. ICON suspension lift kits are specifically designed for the make and model of your vehicle, giving you the clearance you need to become an offroad expert.
100% Bolt-On System
ICON auto parts always aim to make installation as simple and straightforward as possible. That is why all ICON lift kits use a 100% bolt-on system, meaning that installation will not require any cutting, drilling, or welding.
Incredible Ride Quality
With an ICON suspension lift kit, your stock springs will be completely isolated, ensuring a smooth and safe ride.
Avoid Body Rolls
ICON lift kits do everything possible to avoid a truck body roll, keeping you and your passengers safe. After installing one of our lift kits, you actually have less of a chance of undergoing a body roll than a stock truck.
Durable Design Using High-Quality Products
We only use high-quality parts and products for ICON lift kits in order to ensure that the lift kit will be both durable and longlasting. If you are an offroad enthusiast, you depend on your lift kit to help you tackle unruly terrain, and we never want your ICON lift kit to let you down.
Upgrade to ICON Vehicle Dynamics Today
If you have been longing to switch up your car's suspension, then look no further. ICON Vehicle Dynamics has all the best suspension components and systems to upgrade your vehicle's overall stance, appearance, and ride quality. Vivid Racing is proud to carry a wide array of ICON products like coilover springs, driveshafts, handling arms, bushings, leaf springs, shocks, lift kits, steering components, and much, much more! If you are having trouble finding a specific part above, give our sales team a call at (480) 966-3040.
Lifetime warranty on all components, springs, and weldments. Shock warranty is limited to manufacture defect for 12 months from the date of purchase. The ICON Delta Joint features a 5 year warranty.