The JRZ Double Adjustable Racing Coilovers are a race proven winning design, incorporating many years of experience in gas hydraulic damper and suspension design, applied to race cars ranging from F1, Indycars, and Trans Am. Combined with a thorough knowledge of vehicle dynamics and modern race cars, JRZ Double Adjustable race coilovers allow the driver to get the car tuned to their preference.

Each adjustment makes a significant change in the dampers characteristic. Every damper is tested and matched on the dyno prior to shipping. All JRZ suspension dampers are made with the highest quality aerospace materials and manufactured to the highest aerospace standards.

Double Adjustable Features:
Precise and accurate 15-position rebound adjustment
16-position compression adjustment
Can be mounted upright or upside down
Adjustable gas pressure from 100 to 350 psi
External reservoir in piggyback or remote mount configurations
NOTE:
Photos used for reference only, actual product may vary.
Proposition 65

WARNING: Cancer and Reproductive Harm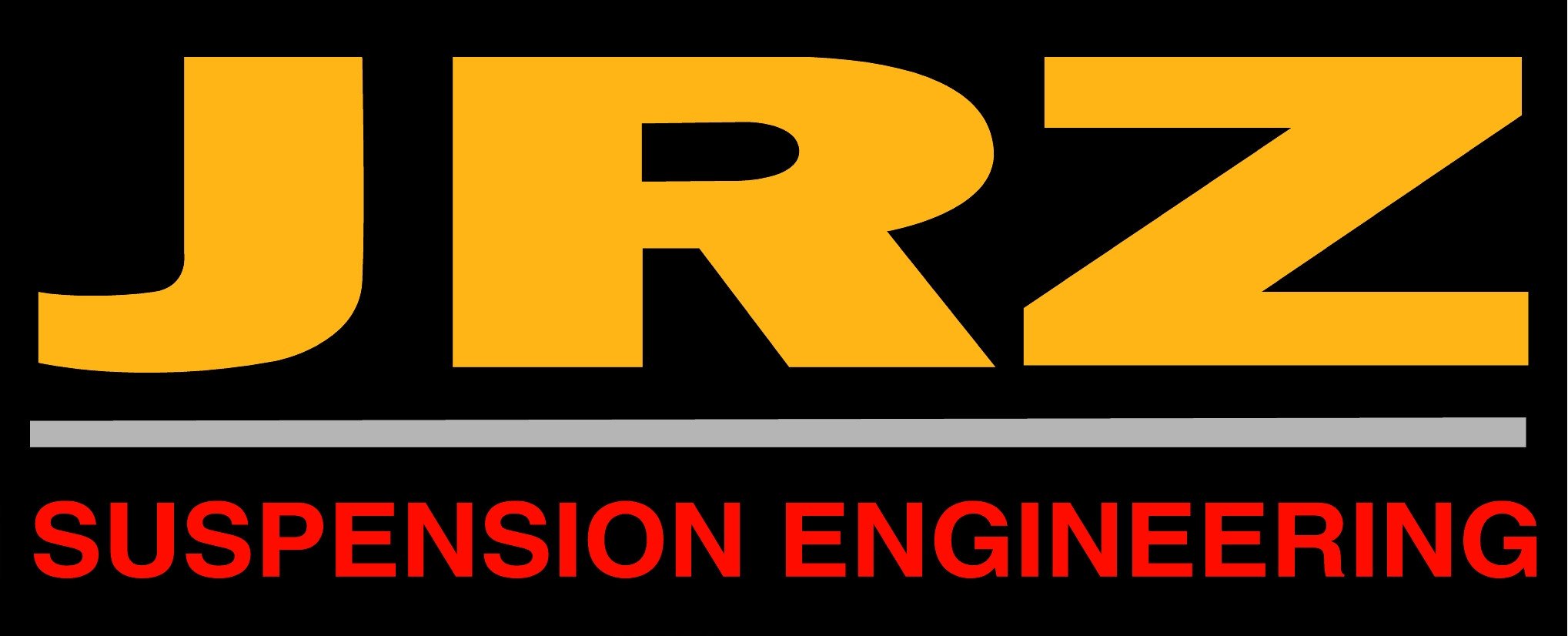 History of JRZ Suspension
JRZ Suspension Engineering was founded in 1994 by Jan Zuijdijk. His mission was to bring a new and revolutionary damper design to the world of motor racing and high-performance sports cars. This new design would aim to eliminate the flaws of old-school hydraulic damper design and incorporate new insights into the complexity of vehicle dynamics and the role dampers play themselves.
J. Zuijdijk worked for Koni on its R&D team, leading him to envision exactly what needed to be modified when it came to the stagnant approach to damping and handling race car suspension. He also had conceived a strong sense of how the prominent role of the hydraulic damper needed to change.
JRZ Suspension Engineering is based in Uden, Netherlands, and has an office in the United States. JRZ produces racing and custom dampers for any application ranging from motorsports to armored vehicles. Each product is built and tested individually in the Netherlands to ensure only the highest quality possible.
Why Choose JRZ Suspension?
The unique JRZ damper design is the result of 60 years of experience in Research and Development of suspension and damper design for racing, rally, off-road, heavy-duty, and industrial applications. JRZ's approach is completely different than that of other damper manufacturers. JRZ Suspension Engineering specializes in complete suspensions at all levels from bolt-in systems for daily drivers to customized motorsport solutions.
The JRZ Promise
JRZ's dampers are engineered to greatly reduce and even eliminate vibration from the control springs to ensure quieter and smoother handling in every driving scenario. JRZ is also recognized as the gold standard in automotive suspension systems and provides a level of comfort that is unmatched in the market.
JRZ promises its suspension dampers will improve handling, reduce tire wear, provide more traction, increase overall comfort and damper lifespan, and offer better body stability.
JRZ Suspension Parts at Vivid Racing
Vivid Racing carries a wide range of adjustable coilovers and race coilovers from JRZ Suspension to improve your vehicle's overall handling. If you don't see what you're looking for, please call one of our parts specialists today at (480) 966-3040. We will help you find the part you want and also answer any questions you may have.
The warranty does not apply if the defects have been fully or partially resulting from incorrect, careless or improper use, use for non-standard applications including racing purposes, external causes, such as fire or water damage and ignoring service schedule. Several products come with manufacturer's warranty. The cost for shipment to JRZ Suspension Engineering be borne by the customer. Unstamped goods are not accepted. The customer is responsible for damage or loss during transport to JRZ Suspension Engineering. This can not be recovered from the transport insurance of JRZ Suspension Engineering. The shipping of the exchange or repaired product to the customer on behalf of JRZ, provided that the defective items are.