This product is for Racing Competition only and is not legal for use in highway or street vehicles or other non-racing competition off-road vehicles.
Purchasing this product requires you to sign our Vehicle Compliance Waiver here.
VR Tuned has developed an ECU tune for those 997 Turbo owners running upgraded VTG turbochargers. The upgraded VTG system retains all the factory components, but with a larger compressor and clipped wheel, these turbos can now produce up to 700 horsepower to the crank. Modifications should be consulted with a installer and the assistance of VRTuned to maximize the potential of your vehicle. The tuned file is designed to retain the factory boost controller and up your boost level. For those running catless race pipes, VRTuned raises the O2 limiters which trick the computer from throwing a CEL. This map is available for a 91 octane or 93 octane pump gas car as well.

With corresponding performance mods this map was tested on a 997TT Tiptronic to make 557 all wheel horsepower on a Mustang Dyno. With a 25% drivetrain loss, that is a 696hp to the crank.

What are the benefits of VR Tuned?
#1 priority

is our customer service to you!
Our tuning is used worldwide. We can provide you a tuned file no matter the octane you get or the environment you live in. We do both EU and USA vehicles running 91oct (95ron) or 93oct (98ron).
All ECU flashing is done via the OBDII port. We provide you the cable and all you need is a Windows base laptop or a Mac booted up as a windows machine.
There is no need for an internet connection, minimum processor requirements, or worrying about bricking your DME.
You can flash your ECU at your convenience without incurring any downtime where others require the removal of your ECU.
The VR Tuned flash client exports out your original file so you may flash your car back to stock at anytime.
The flash client saves your ECU information in a recovery mode if you incur any issues during the writing process so you can easily restore your file.
Basic scan tool functions that can view trouble codes and clear them are part of the software.
The flasher can read the entire file or just the programmable section
Each VR Tuned order receives a special carrying case to hold your OBDII connector and cable. We include a wrench style USB stick to save your files on and also give you a nice VR stick on badge for your car or toolbox.
If you have any questions about the Porsche 997 Turbo ECU Flash, please contact our friendly support team!
View the
HOW TO flash your vehicle instructions
on the
VRTuned.com
site here. You can also view the video process below.
Proposition 65

WARNING: Cancer and Reproductive Harm
Porsche ECU Tuning
|
BMW ECU Tuning
|
Mercedes ECU Tuning
|
Volkswagen ECU Tuning
Porsche Turbo Flash
|
BMW F30 Tuning
|
Bentley ECU Tuning
|
BMW N55 Tune
Tuning Box Kits
|
OBD2 ECU Flash
|
TCU Auto Flash
|
3 Stage Power Peda
l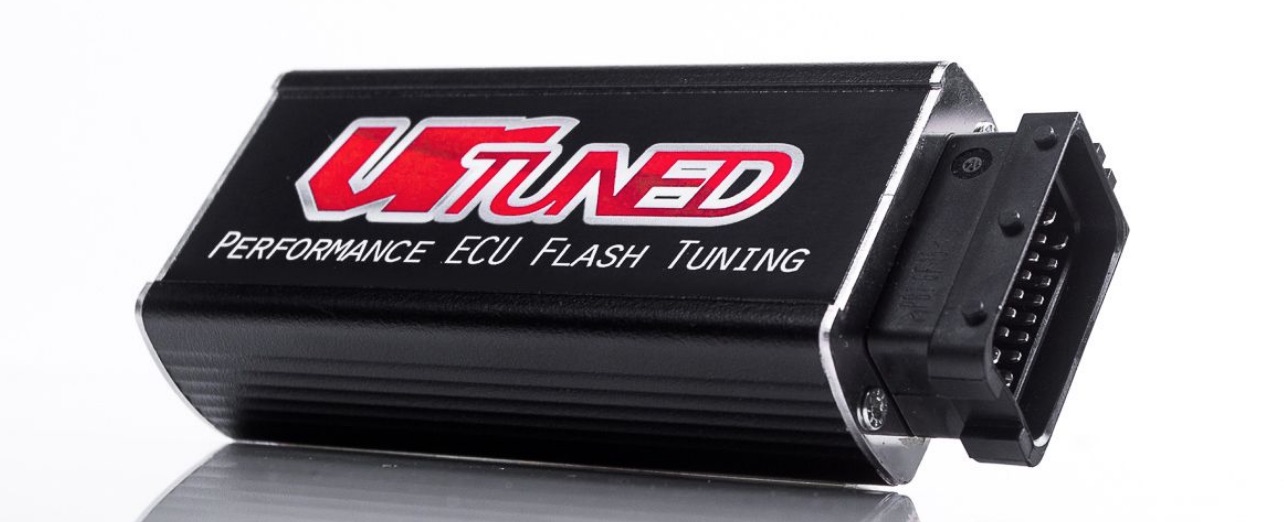 What is VR Tuned?
VR Tuned (VRTuned.com) is the offshoot of globally known, high performance retail parts specialists, Vivid Racing. VR Tuned products include everything you need from booster pedals, ECU flashes, and gearbox tuning to tuning accessories and complete tuning box kits.
Having had success in popular tuning chassis' such as the Subaru WRX STI, Mitsubishi EVO, and BMW M3, this was a natural progression of expansion in our repertoire of vehicles. As the tuning market boomed extensively in the early 2000s, Vivid Racing established a very strong presence online and throughout vehicle communities. When the recession came, Vivid Racing continued to grow and focus on the development of its products, distribution network, and most importantly, its customers. The diversity of vehicle products and services has allowed Vivid Racing to continue to strive for excellence while maintaining exceptional growth. ECU tuning has always been an extremely important part of modifying and building vehicles. This is essentially the glue that brings the performance out of aftermarket products and packages. With this next stage in the companies footprint, VR Tuned was proudly launched in January 2014.
Our Tuning Expertise
As the tuning industry's tools became more accessible, so has the ability to partner and work with individuals to offer a unique service with added value. Working with several tuning companies over the years, we have experienced the upsides and downsides of the ECU tuning world. As it is our mission to offer unparalleled customer service and support, it is equally important to offer a great product that is tested, convenient to use, and priced within reason for the current demographic.
With a Mustang All-Wheel-Drive Dynamometer in-house at our Gilbert, Arizona facility, we have spent countless hours testing tuned files, the effects of different vehicle modifications, and learning how vehicles react to our changes. But most importantly, our product confidence comes in that we have owned these vehicles, daily driven these vehicles, raced these vehicles, and understand what the consumer is looking for.
A Branch of Vivid Racing
Vivid Racing has been in business since 2001 and has worked with customers all over the world. In 2005, Vivid Racing started out in the Porsche market with its 2000 Porsche 996 Carrera. In addition to building this project car with selected vendor partners, Vivid Racing also began manufacturing products through its sister company Agency Power.
VR Tuned at Vivid Racing
If you are looking to tune up your ride, look no further. VR Tuned products will enhance your car's overall performance with results that are sure to please. Contact a Vivid Racing parts specialist today at (480) 966-3040 to learn more.