AEM just released a new E85 / Full Alcohol compatible fuel pump. 320LPH. AEM  High Flow Fuel Pump flow 320 lph (84 gph) at 43 PSI* and cost roughly half as much as comparable performance fuel pumps. AEM offers two High-Flow in-tank fuel pumps; a gasoline version and "E85" version tested to support E100 Ethanol, M100 Methanol and any octane gasoline or blend. These pumps are designed for in-tank mounting with a 39mm diameter that fits most applications. Both versions have an offset inlet design that eases hose with clamps, end cap and rubber buffer sleeve. Every pump is tested to flow 320 lph at 43 PSI before it is packaged for sale.
AEM High Flow Fuel Pump (PN 50-1000 Gasoline & PN 50-1200 Ethanol) Features:
Designed for high output naturally aspirated and forced induction EFI vehicles
In-tank design
Tested to flow 320 lph @43 PSI
39mm diameter fits most applications
Offset Inlet design eases installation
Each Pump individually tested
50-1000 for gasoline vehicles
50-1200 testerd to support E100 Ethanol, M100 Methanol and gasoline or any blend
If you're interested in 
AEM products
 email us at sales@vividracing.com or shop 
AEM products
HERE
. Scroll for graphs and more information about AEM.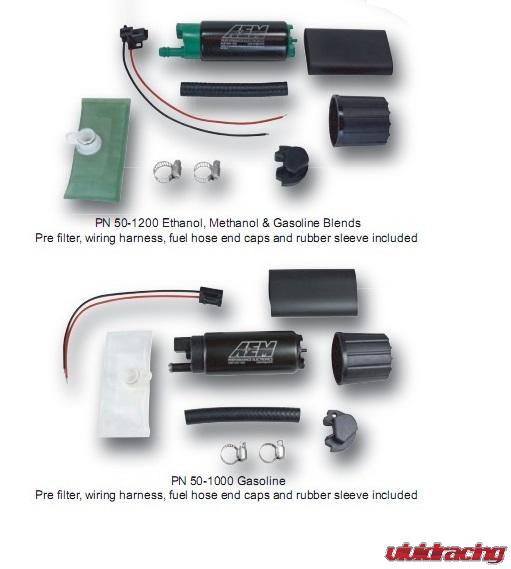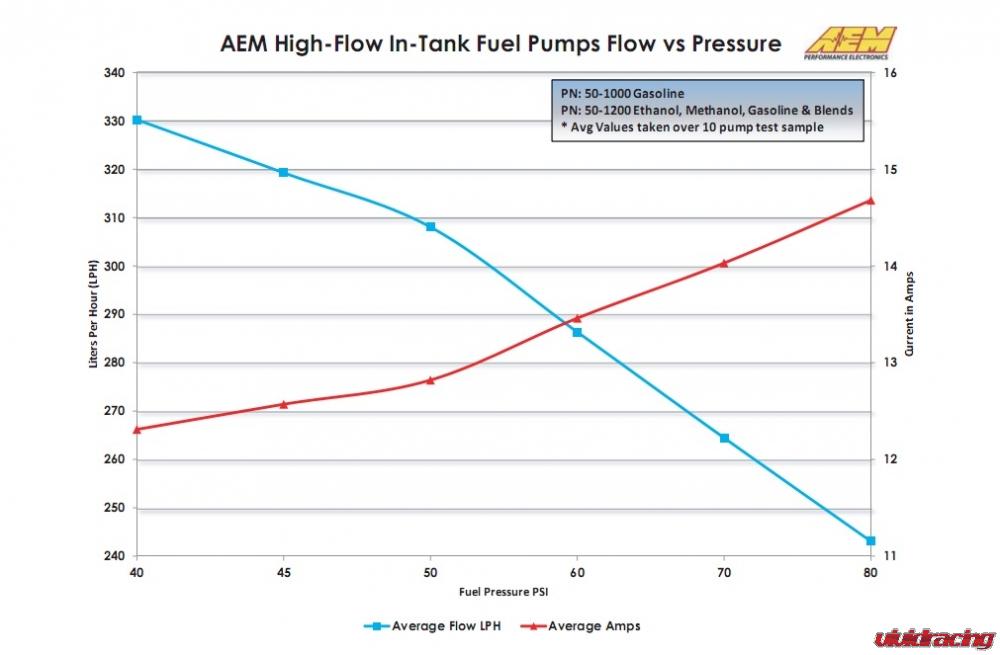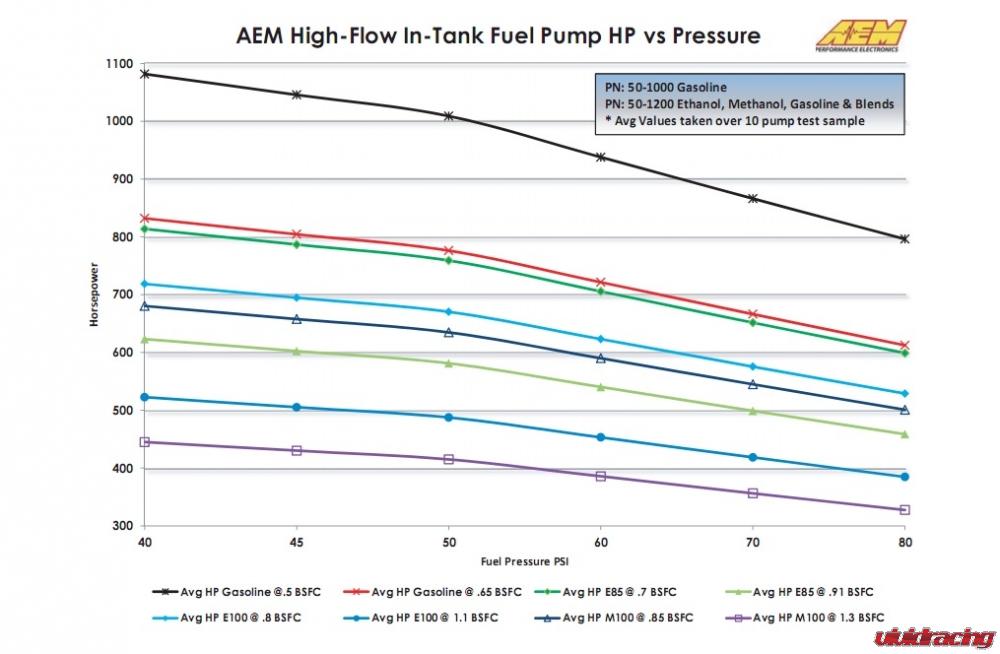 When racers and enthusiasts buy AEM performance parts, they are getting the finest engineering, highest quality and best value our industry has to offer. AEM created the first stand-alone programmable engine management system that uses a factory wiring harness, and was the first to introduce a gauge with a built-in wideband UEGO controller and gauge readout in one unit! More recent innovations include our Water/Methanol Injection Systems, which provide the ultimate combination of performance, quality and value for gas and diesel race vehicles, a complete line of digital and analog display gauges, and the X-WiFi module, which allows users to view critical exhaust data wirelessly on virtually any WiFi enabled device. In addition, the recent release of AEM's Series 2 EMS with AEM Tuner interface software represents a major evolution in features and ease of use from the original.
Related Images: