If the winters were not blasted with Artic cold and snow, days like today make Newfoundland the most beautiful place on Earth.  Less than 24 hours ago the island was slammed with the outer parts of Hurricane Leslie causing flooding from tons of rain, yet the rally continued on.  Today was blue skys, 65-70F degrees, and some of the most epic scenery as we drove near and around Gander Bay.  Leg 3 would have 8 stages that included both fast and flowing roads, in town street racing, and rural fishing village driving.
View all todays Targa Newfoundland Photos Here.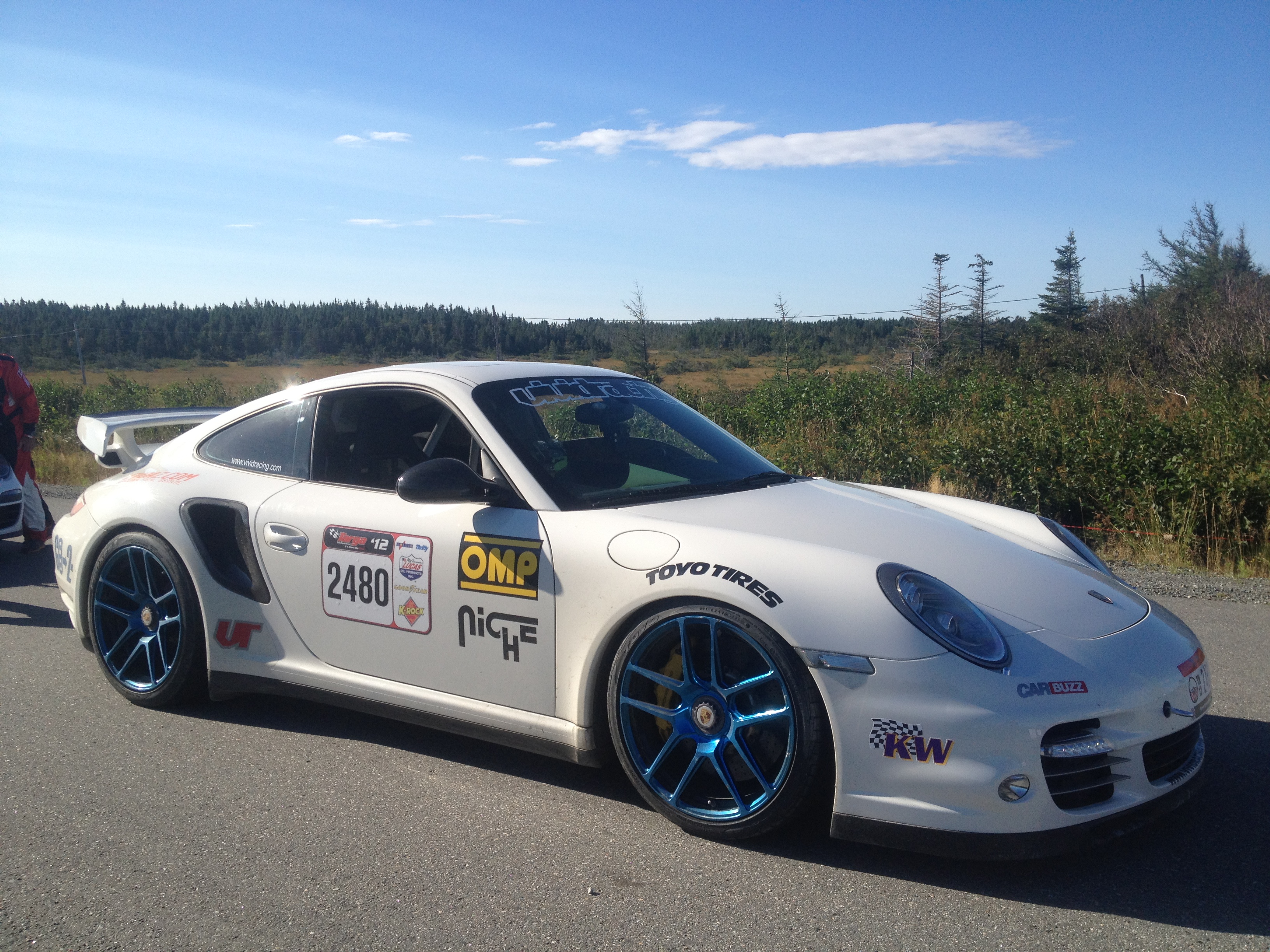 The first stage was in Main Point.  This was a short and quick 4.97 km run with a couple hard turns but mainly smooth and a good day opener.  After this stage we headed to run Frederickton which was a bit longer at 8.46 km.  This stage had some incredibly fast straights with some tight hard to see hairpin turns.  This is also what started a chain of exciting events for the rest of the day.  On this stage our fender mounted GoPro fell off the car.  Once we crossed the finished line and discovered this, we called to our video crew to go hunt for the camera.  While on the hunt, the guys got a flat tire in the rental and after spending 4 hours, they were finally back on the road without the GoPro.  However, this would change at the end of the day.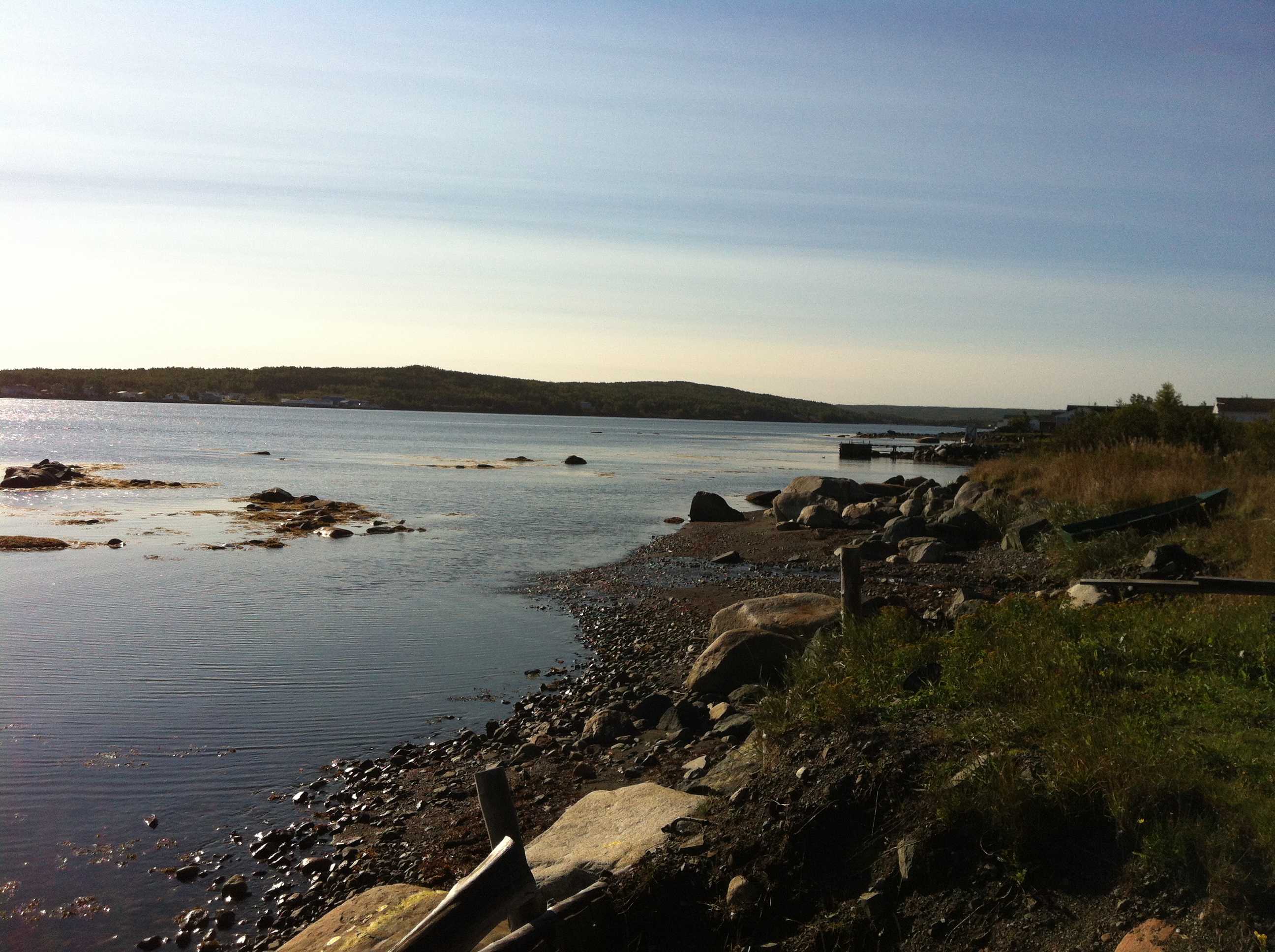 Next we ran Musgrave Harbor, New Wes Valley, and Greenspond.  New Wes Valley did claim one of the Targa class cars.  A BMW M3 E30 came around a left hander and landed upside down on a short grassy hill in front of spectators.  They were all ok and took the car to the service point to get it ready for tomorrow.  Greenspond was very short at 2.36 km.  This very short, tricky stage had really narrow roads but smooth surfaces.  Plenty of sharp corners that had us tracking back in almost a complete loop.  Port Blandford allowed us to open the car up a bit on the 4.63 km run.  It was similar to a short road course with sweeping corners that kept our Porsche 997 Turbo S in a good rhythm.  This stage kept us right on the coast with houses and hills to our right and the sparkling ocean on the left.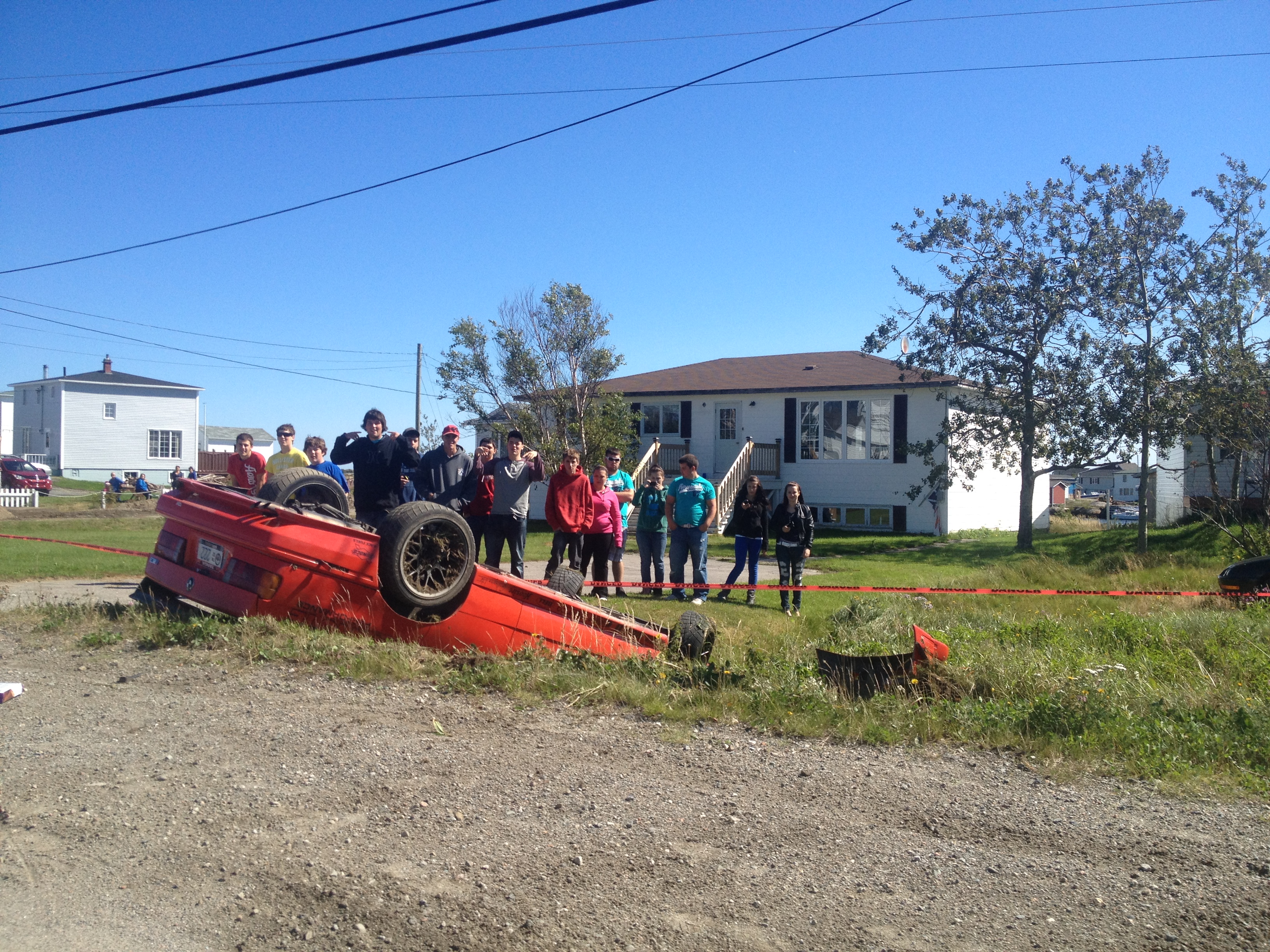 The final stages were run in the city of Clarenville.  Similar to yesterdays Gander street course, Clarenville was very intense with spectators, hard corners, hill climbs, and fast narrow roads.  But before the start one of the workers stood in front of us with a sign that said, "Used GoPro For Sale".  We both stared at it blankly and then soon realized they had found our camera!  Stoked from that, we lined up to the start and with Sport Plus on, we pressed the brake, revved it to 5000 rpms and used the insane launch control of the Porsche Turbo s on Clarenville Streets Stage 1.  The sun was setting and as we came around to a hard left hander and climbed the hill, the sun blinded us.  We fought to get back into the route notes and had a couple mistakes.  But we were lucky enough that this stage was run twice.  Our next go at it was taken much more seriously as we wanted to execute it like pros.  Clarenville Street Stage 2 was going to be faster anyways since we had already run the course once.  One of the biggest obstacles was a off camber right hander to a "jump" which was a steep down hill run.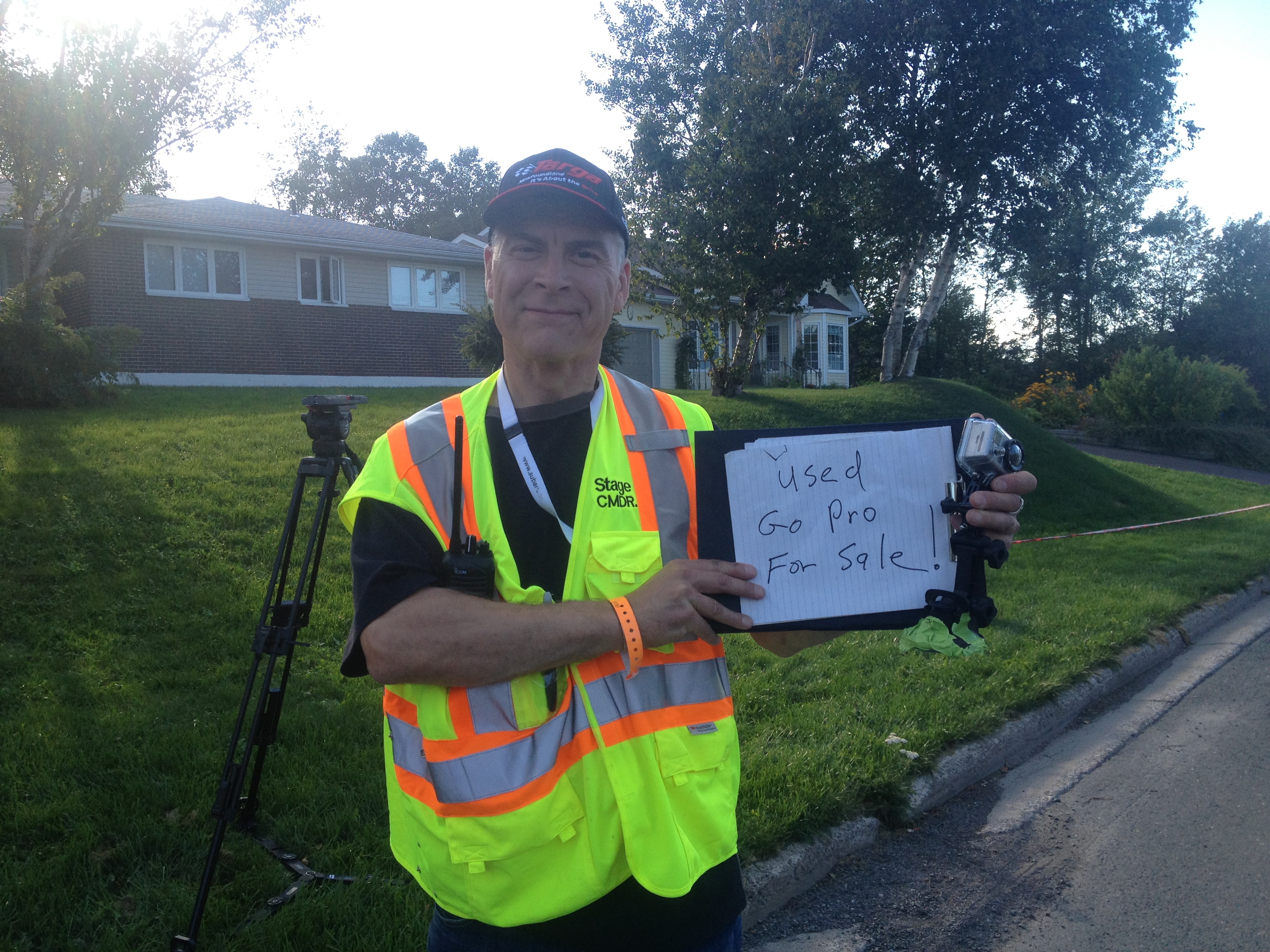 The Grand Touring and Targa classes had a pretty safe day.  Once we completed the Clarenville stage we rolled to the nightly car show at the convention center and locked her up safe ready for the next adventure ahead.
View all our pictures from Targa here and check out our videos on our YouTube Channel.