As you probably already know, Can-AM makes some of the best high-performance UTVs on the market. For their 2020 lineup, Can-AM introduced the new Turbo RR models, which now output 195hp compared to previous Turbo R models which output 172hp. They achieved this big jump in power with slightly a bigger turbocharger, injectors, intercooler, MAP sensor, and a new ECU calibration.
The most important upgrade for the Turbo RR models is the larger turbo, which allows for bigger power increases through tuning! As we discovered from our previous testing, we know these new 2020 Turbo RR models are capable of producing around 225hp with our VR Tuned ECU flash. This is an impressive power figure, considering it's a modification which can be installed in less than 10 minutes.
Our VR Tuned ECU flash for the 2020 Turbo RR models increases power by increasing boost pressure, adjusting ignition timing, and fine-tuning fueling. Where the stock car spikes to 21psi and then tapers down to 18psi, our VR Tuned ECU flash holds boost at a consistent 22.5psi throughout the entire power band.
Other modifications on this specific X3 include the popular Agency Power exhaust system. This exhaust features a valvetronic function which allows it to route exhaust gases around the muffler with the flip of a switch. It's constructed from high-quality T304 stainless steel with TIG welding throughout.
As you can see from the dyno graph below, we found huge power gains with these two simple modifications, taking the 2020 Turbo RR X3 to a whole new level of performance.
Stock power: 195HP
Tuned power (93 Oct): 225HP
Tuned w/ exhaust: 230HP+
Learn more and order your VR Tuned ECU flash for X3 Turbo RR here
Learn more and order your Agency Power exhaust for Can-AM X3 here
If you have questions, please contact us. You can reach us by phone at 1-480-966-3040 or via email at sales@vividracing.com.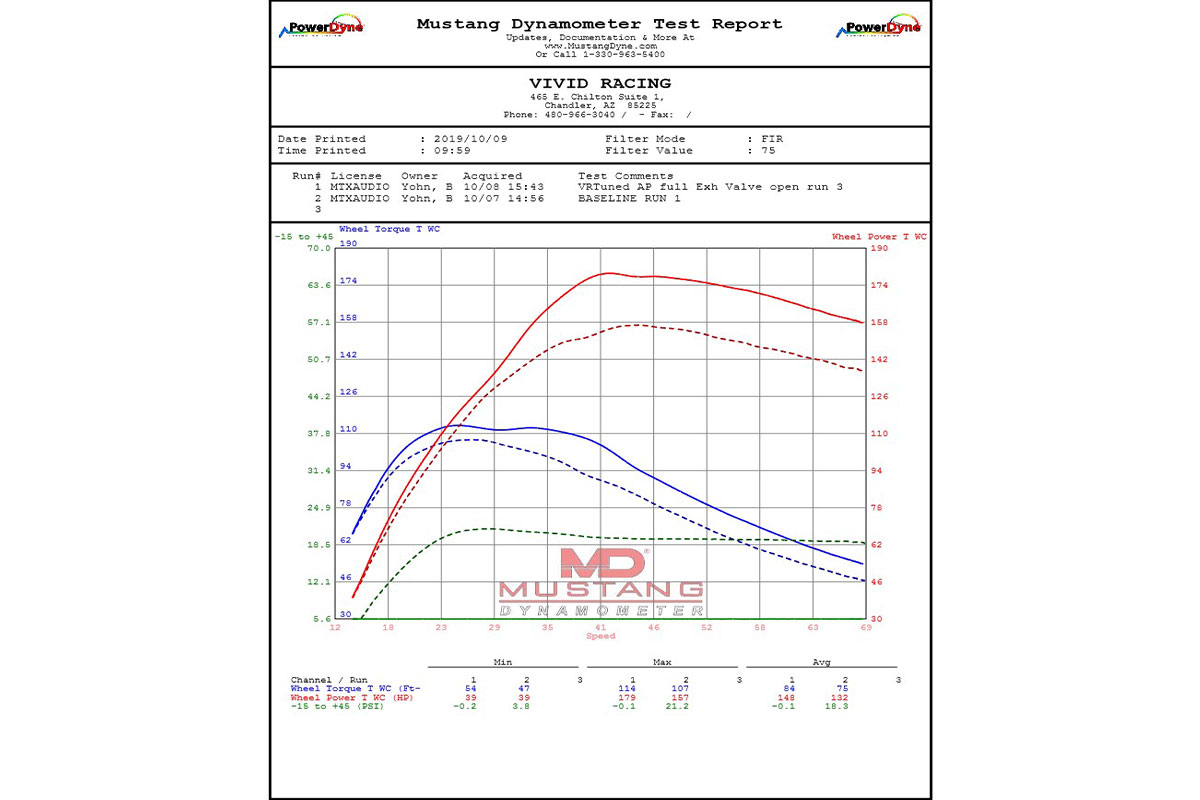 Related Images: