Prepare your Vehicle for the Track with the new Agency Power bolt in Harness bar!
Now that the E46 chassis is approaching its 20 year mark, there are a ton of used examples on market. Many of these examples can be had for bargain prices. With low costs to purchase, some of these vehicles are being used as weekend fun cars or dedicated track vehicles. The RWD layout, strong Inline 6 engine options and near 50/50 weight distribution offer a great starting platform for those who want to see some track time.
Even though the E46 chassis has nearly endless modifications in terms of performance and handling, safety items can sometimes be lacking in selection. Sure, you can find a full cage set up or a universal harness bar, but that is not ideal for most owners. Agency Power had developed a harness bar that has a straight forward installation process, and looks great inside the vehicle. This bolt in system allows for easy installation and removal in just a few minutes, which then allows access to the rear seats. This item is available for all E46 coupe chassis vehicles and will allow you to run the harness of your choice. This item is perfect for those who multi-purpose their vehicles as daily / fun / track cars. Official item description is listed below, for more information feel free to give us a call at 1.480.966.3040!
To view all of our available Agency Power Items, click this link
A Harness Bar for the BMW M3 E46 Coupe is the perfect addition to any track, autocross, or even show vehicle. The BMW M3 is one of the best German tuning vehicles ever made. When the E46 chassis debuted, it was a huge advance in technology and performance.  Still the E46 M3 is one of the most sought after vehicles for street and track use. The harness bar's purpose is to allow the use of racing harnesses during competitive events to further secure the driver and/or passenger in their seats. Harnesses must be installed in such a fashion where the belts are at an angle required by sanctioning bodies such as NASA or SCCA to keep the driver safe and secure. The angle which is recommended for properly installing harnesses is parallel to the seated persons shoulders and not furtherer down than -20 degrees. With the installation of the Agency Power harness bar, drivers will be able to properly run a set of harnesses in their vehicle. In addition to providing support to keep you focused on steering wheel control, the mounting and positioning of the harness bar provides further structural integrity to the vehicle chassis.
The Agency Power BMW M3 harness bar was designed for an easy installation, provide an OEM fit that does not require cutting, and is extremely durable.  Constructed of 1018 steel with .120 wall thickness, the sections of tube are then precision welded and feature mandrel bends. Each harness bar features harness locators behind the driver and passenger seats to prevent the harnesses from sliding on the top tube.  Integrated slip fit design like some of our other harness bar kits allows for it to be easily installed or removed. The rear bars feature a unique CNC machined hook design which secures the harness bar to the factory child safety latches. Finally, the symbolic Agency Power logo is centered in the top bar. Each harness bar can be finished in an assortment of powder coated finishes.
Features:
1018 Steel with .120 Wall Tubing
Integrated harness locators
Multi-piece design for easy installation
Integrated Agency Power Badge
Includes longer bolts needed for installation
Retains stock rear seats
Allows for the seat to slide all the way back
Brilliant powder coated finish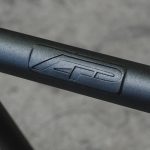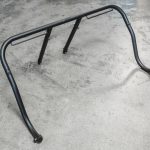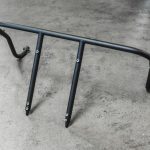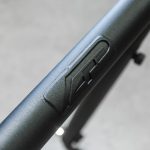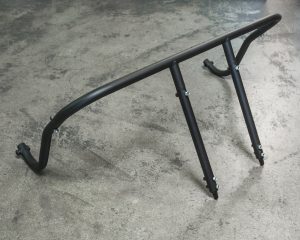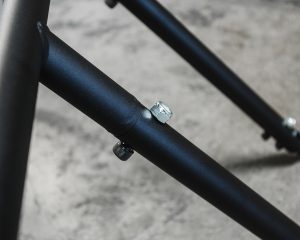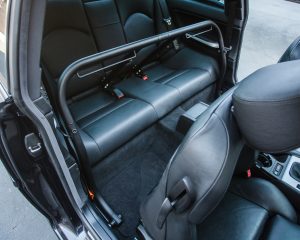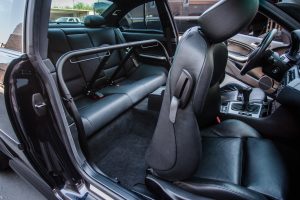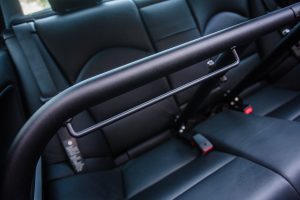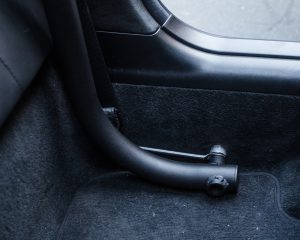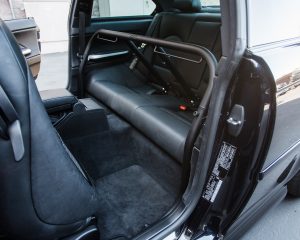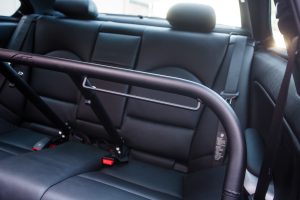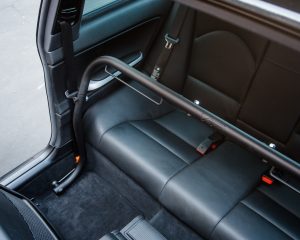 Related Images: