We  Get A First Hand Preview of Braum Racing Seats at Vivid Racing.
With so many companies creating  racing inspired seats, its hard to choose from all of the different types. We did a blog post last month about a company named Braum, which we started to carry here at Vivid Racing. Even though technology can make any photograph appear life like, it's always better to see a product in person.  This gives you better perspective on the craftsmanship and quality of the materials that are going into the final product. For the most part we were quite impressed. CLICK HERE TO VIEW ALL BRAUM PRODUCTS
At last our first in house package from Braum came through to our shipping department. The seats were packaged in one large box about 43x23x23 which had black and white "Braum" Labeling on the sides. The packaging looked quite professional and the quality of the materials was quite good as well.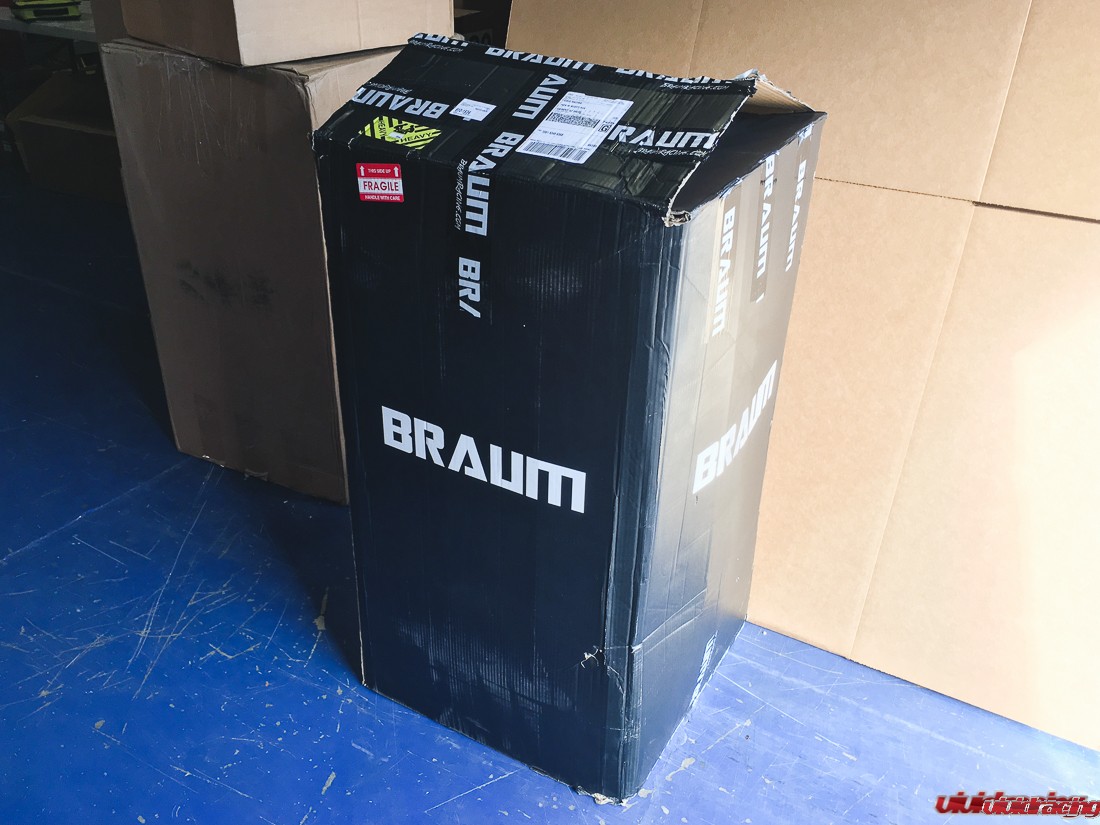 Once the box was opened we were excited to see how everything was packaged and the contents inside. At first glance, there were two smaller packaged boxes on the inside of the larger box. The larger of the two boxes included the sliders that are used for installation. These allow the seat to move horizontally back and forth. The smaller box included the side mounts which mount the seat to the sliders.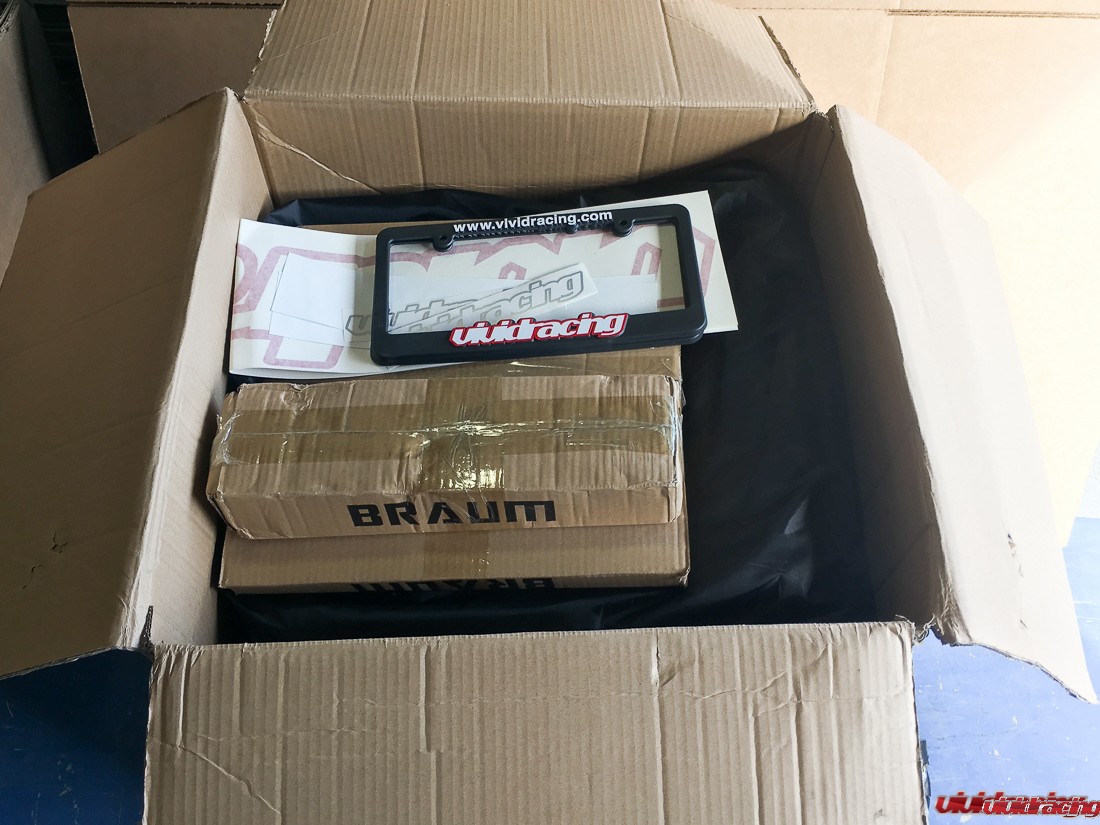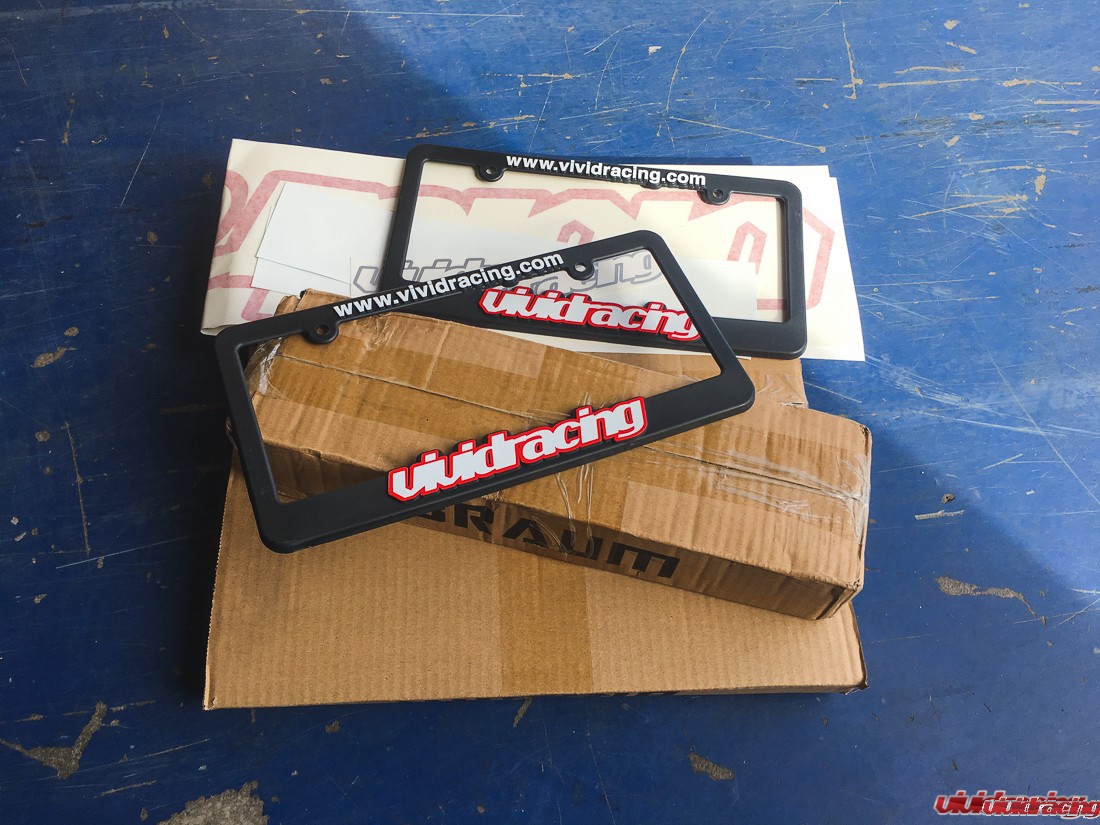 Once those two smaller packages were out of the way, we were now able to get to the protective seat covers. This actually came as a surprise to us at the shop. The seats were individually wrapped and stacked on top of one another in nice nylon style pull tight bags. The black bags had red draw strings which are nice enough to be re-used or better yet, to store your factory seats.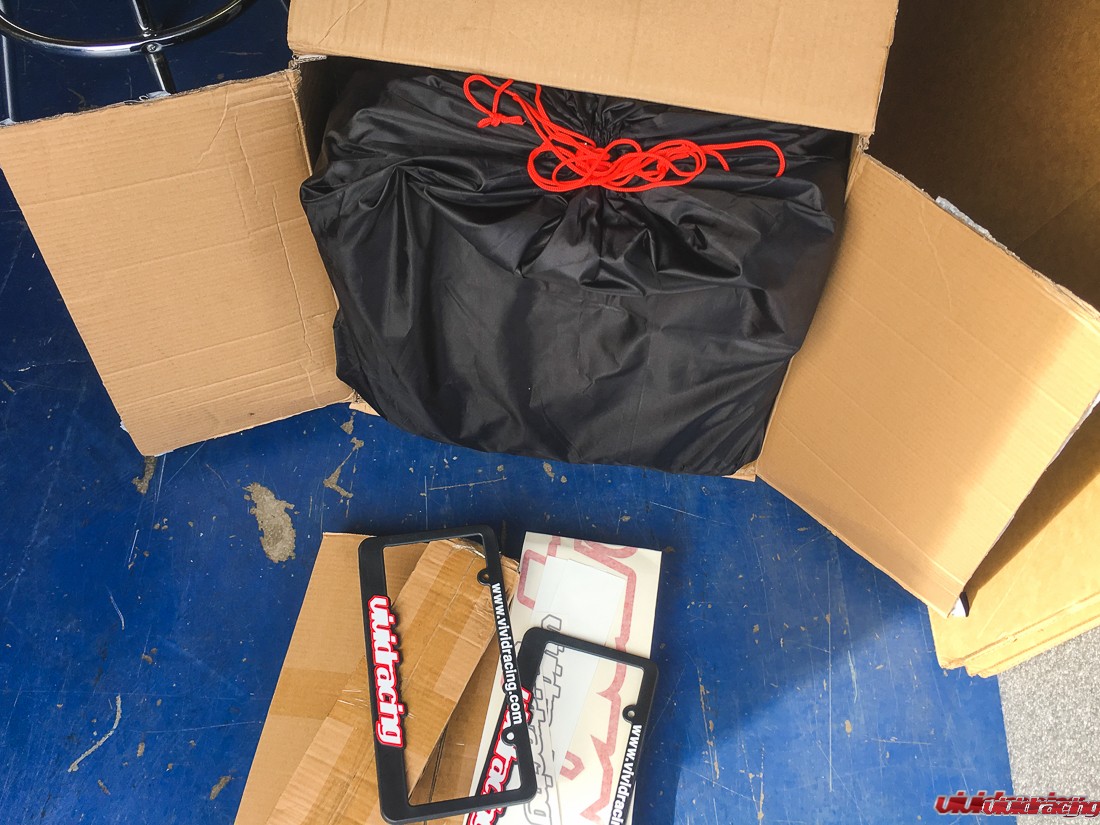 Finally we are able to check out the seats and see first hand how good or bad they truly were. Upon taking out the first draw string bag, we were able to see a nice looking tan color peeking out from the red and black bag. Once we took the bag completely off, we were quite surprised at the initial quality of the seats. The Colors were nice and bright. The materials felt good to the touch and gave an appearance of added class over comparably priced seats. The carbon backing material was unique and looked better than most faux carbon materials. Overall the seat was quite sturdy and all of the functions worked as they should. for a pair of $700 seats, you cannot find any better. We consider these things a great "Bang for the buck."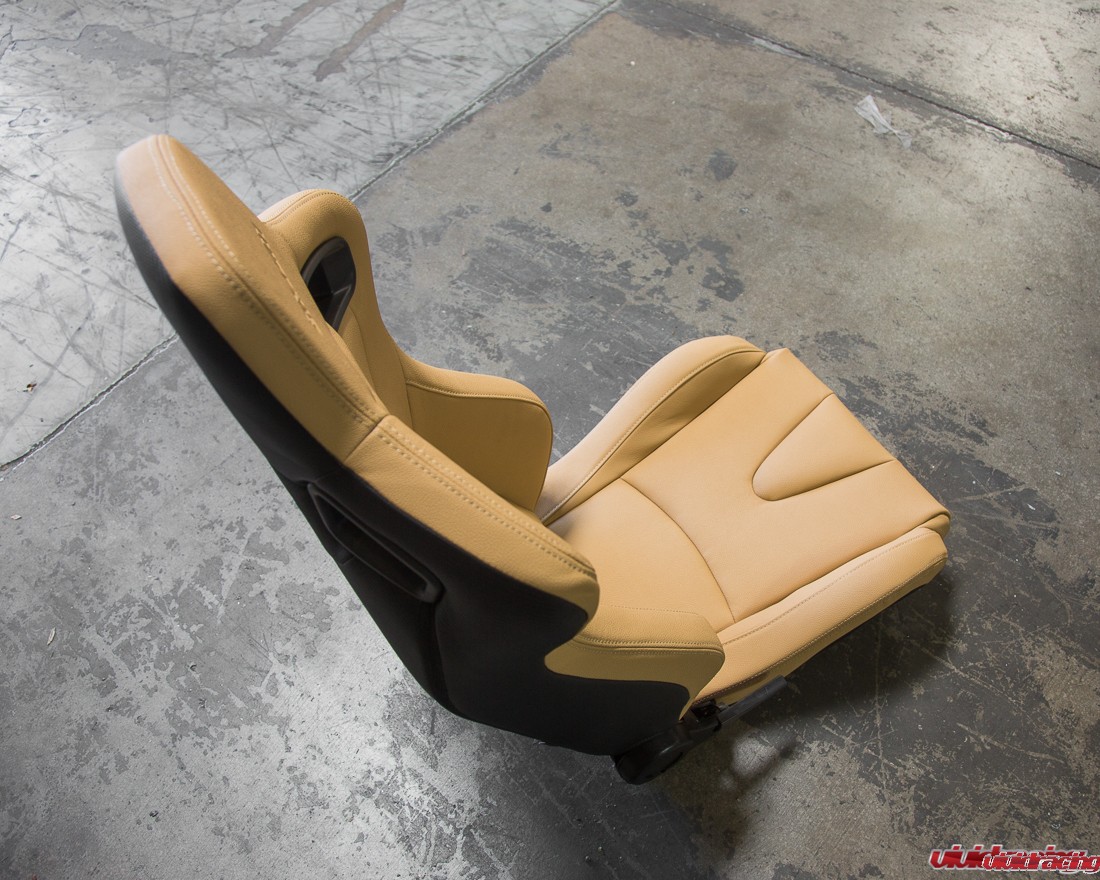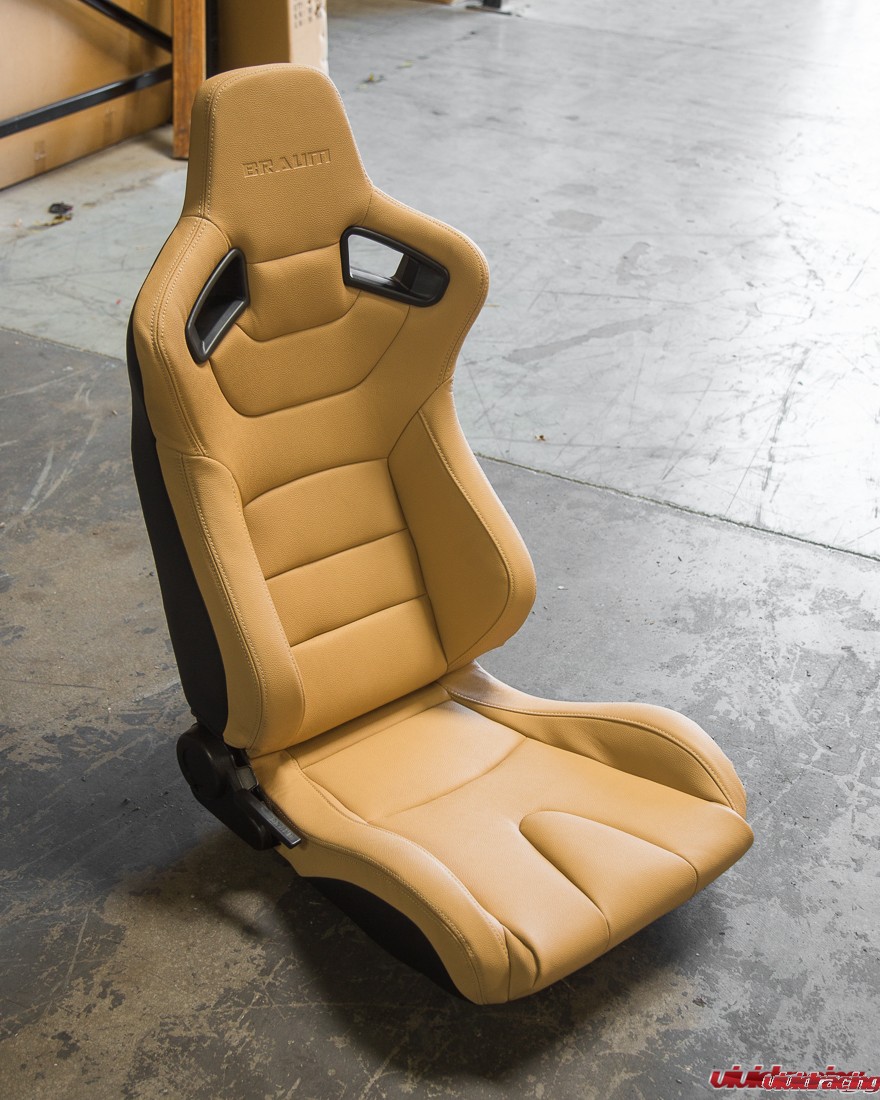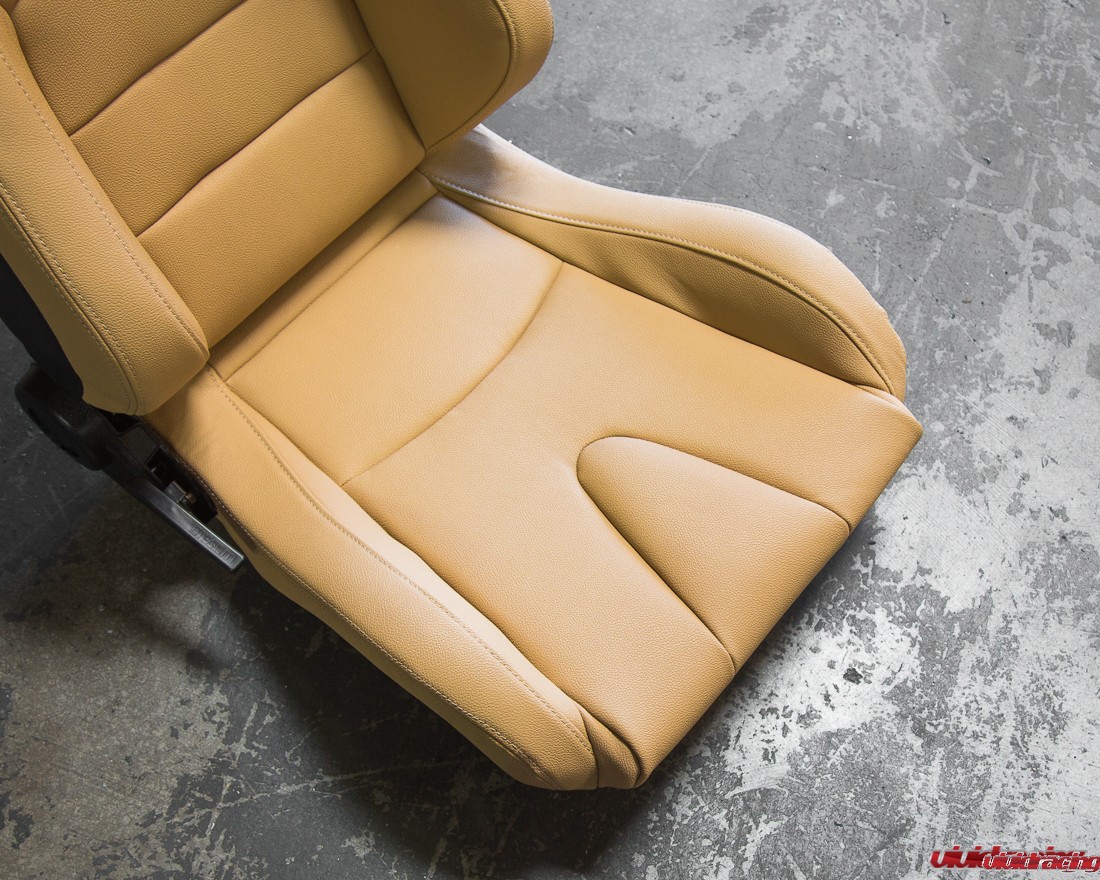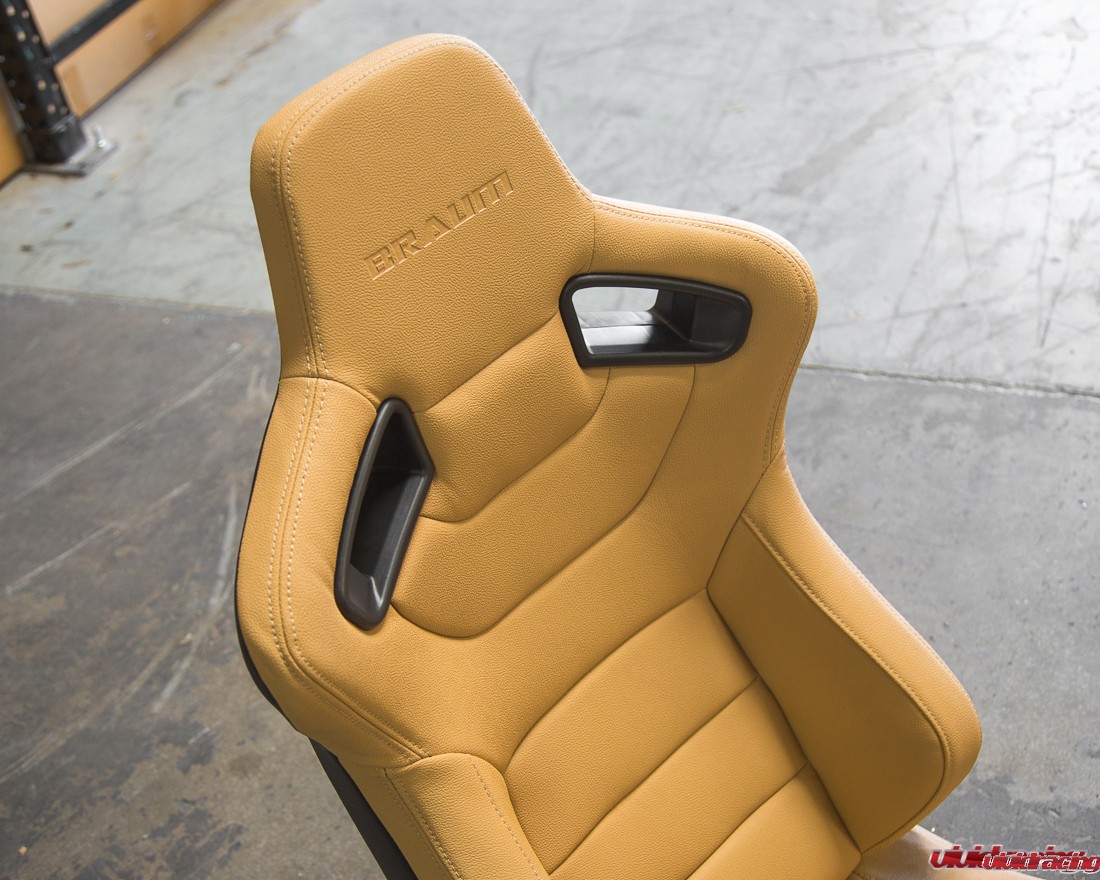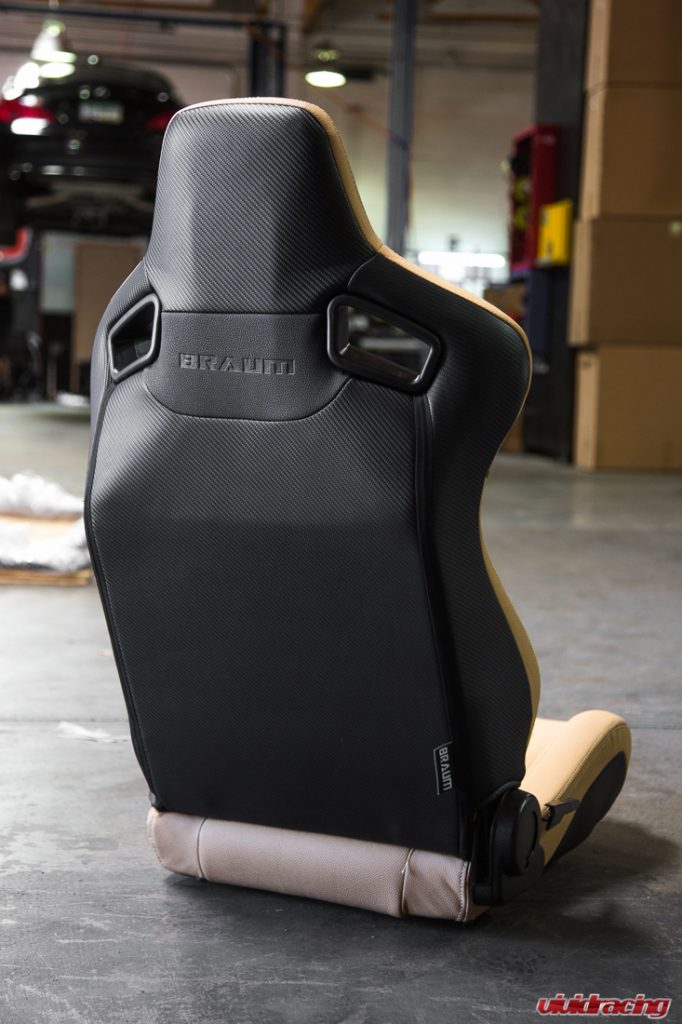 Related Images: