The Ultimate Aggressive Wide-body Kit for Lexus RC Models is HERE!
Greddy has done something pretty revolutionary when it comes to designing and creating the Rocket Bunny kits. These rivet/bolt on wide body kits have taken automotive body modification to a new level. They have introduced front and rear fender widening's which not only look great, they have function as well. With larger fenders and you are now able to run more aggressive offsets and wider wheels. In order to keep the aggressive theme going, most applications offer a full bumper/lip/spoiler/skirts which integrate into the other body panels perfectly. Rather than using universal flares or body additions, these are catered to each vehicle individually for precise fitment. These kits have been very popular with the BRZ/FT86/FRS crowd, but they are also offered for other JDM vehicles. Now they have kits available for the new Luxury Lexus coupe dubbed the "RC". This new coupe is available in several trim models including the RC200T, RC350 and RC-F. Scroll through the text and pictures below for a break down on pricing and individual parts of the Lexus RC Rocket Bunny kits.
If you would like to place an order, or have additional questions, please contact a Performance specialist either by phone 1.480.966.3040 or email Sales@vividracing.com.
To view our entire catalog of Rocket Bunny products click this link
Rocket Bunny RC-F Details
| | | |
| --- | --- | --- |
| 17010251 | Complete Widebody Aero Kit with GT Wing | $11,000.00 |
| 17010260 | Full Widebody Aero kit without GT Wing | $ 7000.00 |
| 17010252 | Front Lip (only) | $ 1200.00 |
| 17010253 | Side Skirts (only) | $ 1800.00 |
| 17010254 | Rear Under Diffuser (only) | $ 1000.00 |
| 17010255 | Front Over-Fenders (only)  +45mm | $ 1000.00 |
| 17010256 | Rear Over-Fenders (only)  +70mm | $ 1000.00 |
| 17010257 | Front Canards (only) | $ 600.00 |
| 17010258 | Side Canards (only) | $ 400.00 |
| 17010259 | GT Wing set (only) | $ 4000.00 |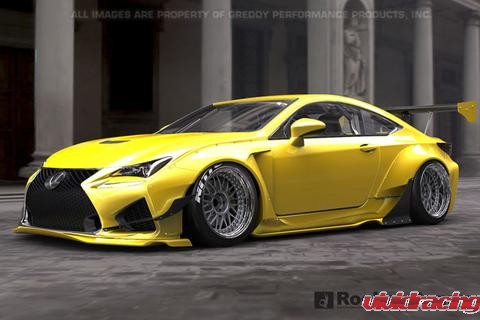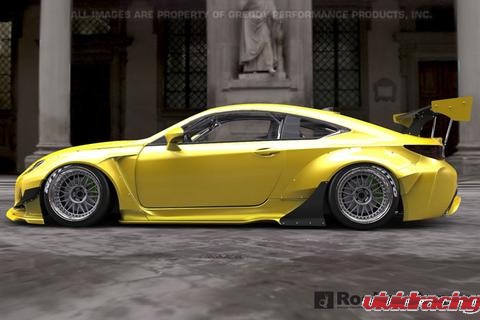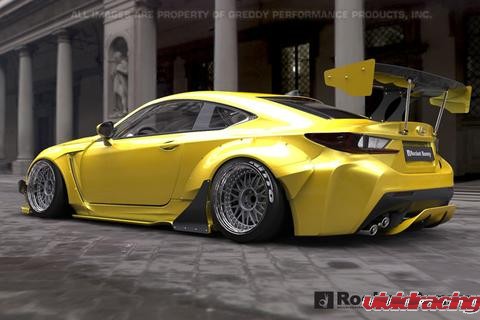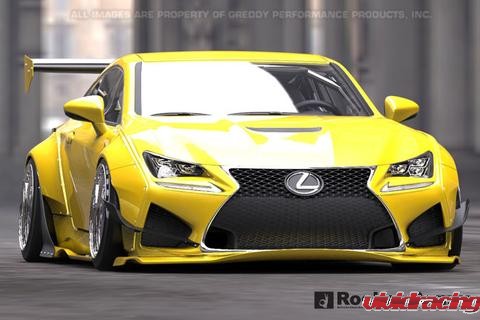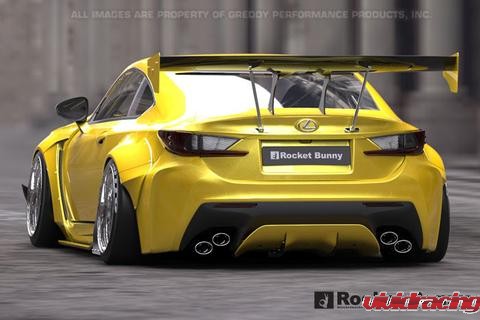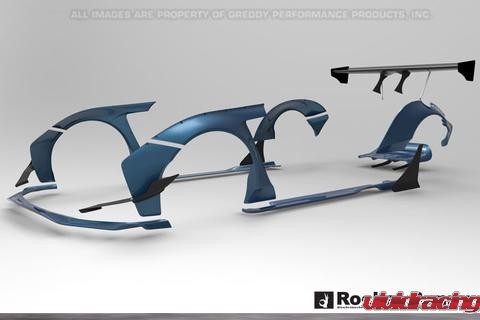 Rocket Bunny RC350 Details
| | | |
| --- | --- | --- |
| 17010261 | Front Lip (only) | $ 1200.00 |
| 17010262 | Side Skirts (only) | $ 1800.00 |
|  17010263 | Rear Under Diffuser (only) | $ 1000.00 |
|  17010264 | Front Over-Fenders (only)  +50mm | $ 1000.00 |
| 17010265 | Rear Over-Fenders (only)  +70mm | $ 1000.00 |
| 17010266 | Front Canards (only) | $ 600.00 |
| 17010267 | Side Canards (only) | $ 400.00 |
| 17010268 | Ver 2 Rear "Duck Tail" Wing (only) | $ 800.00 |