If you need something tougher and more heavy duty than a UTV, but smaller than a full-size vehicle, there hasn't been a whole lot of good options in the past. Now, however, Mahindra has entered the US market and aims to fill the gap of UTV and full-size vehicle. You may be thinking, who the heck is Mahindra? Well, the reason you've never heard of Mahindra is that they're an Indian based company who hasn't put their foot in the door of the US market until now.
What makes the Roxor special compared to a standard UTV is the heavy duty construction. It has a boxed frame, steel body, and solid axles. It's designed more like a Willy's Jeep than a UTV. Another thing many UTVs lack is low-end torque. See, many UTVs use 2, or 3-cylinder engines with CVT transmissions. They have lots of high-end power for going fast but lack low-end grunt. The Roxor uses a 2.5L inline-4 cylinder turbo diesel which is more like a light duty truck engine than a UTV engine. Behind it is a five-speed manual transmission and a 2-speed transfer case. Again, this is all much more light-duty truck-like than UTV-like. The biggest problem with the Roxor, however, is the awful speed limiter which electronically controls the maximum speed to just 45mph.
It was only a matter of time until our tuning division, VR Tuned, got their hands on a Roxor and tinkered around with it. After lots of testing, we have developed an ECU tune which increases horsepower and torque significantly, but more importantly, gets rid of the speed limiter. Just for fun, we did a 1/4 mile test on our AWD Mustang dyno after we flashed the ECU with our tune and we were able to get the Roxor up to 73mph in the 1/4 mile. That's nearly 30mph faster than it would go before, and that's just in the 1/4 mile meaning there is even more speed in it. Separate from the increased speed, our tune increased torque by 33 ft-lbs, representing an increase of 29%! Horsepower was increased by about 14whp which again represents a gain of about 29%. As you can imagine, this huge jump in power makes the Roxor much more fun to drive, but it also makes it much more functional, and without the speed limiter in place, you can get from point A to point B much faster.
Ready to flash your Mahindra Roxor? Order the VR Tuned ECU flash by clicking here.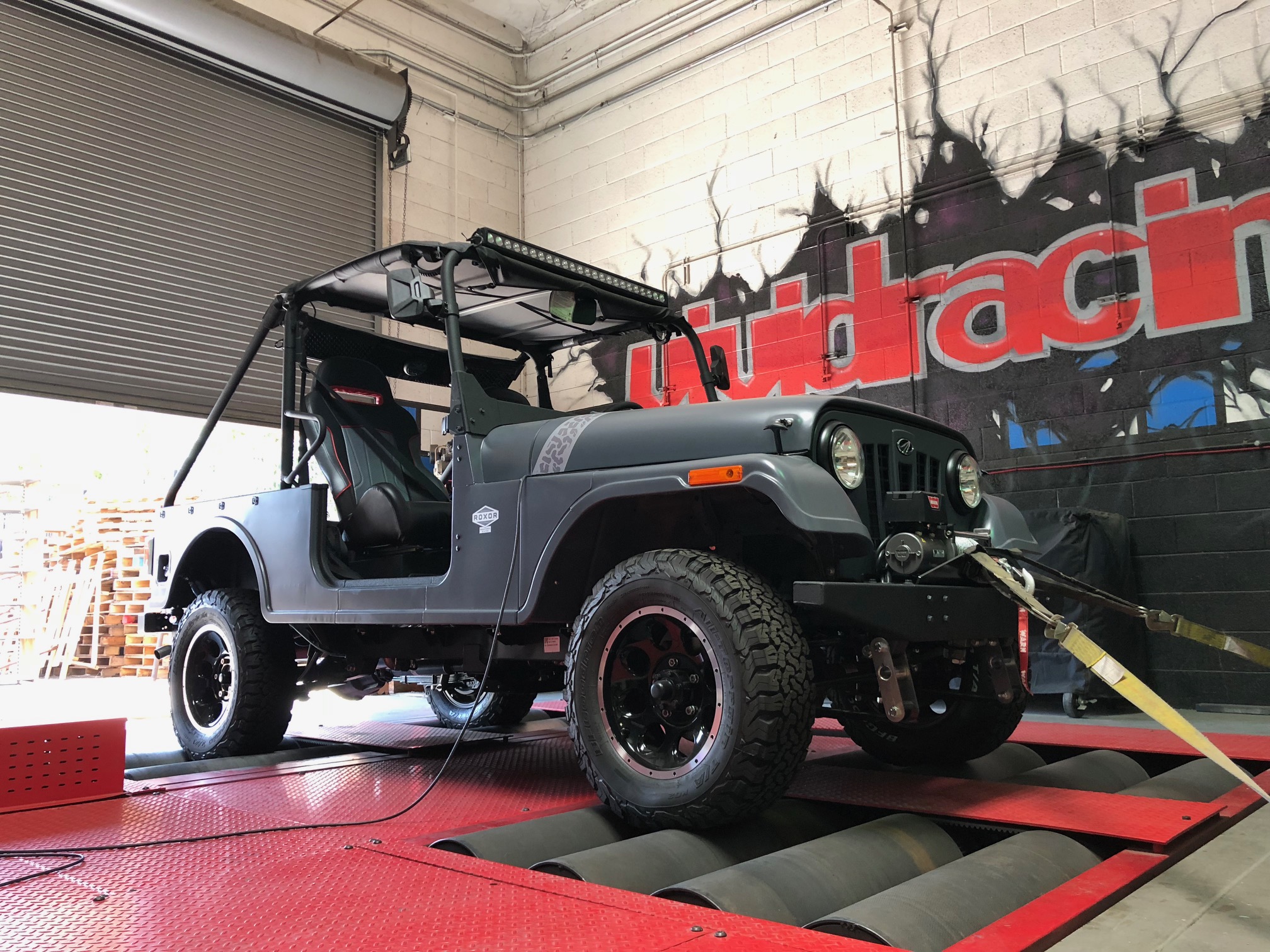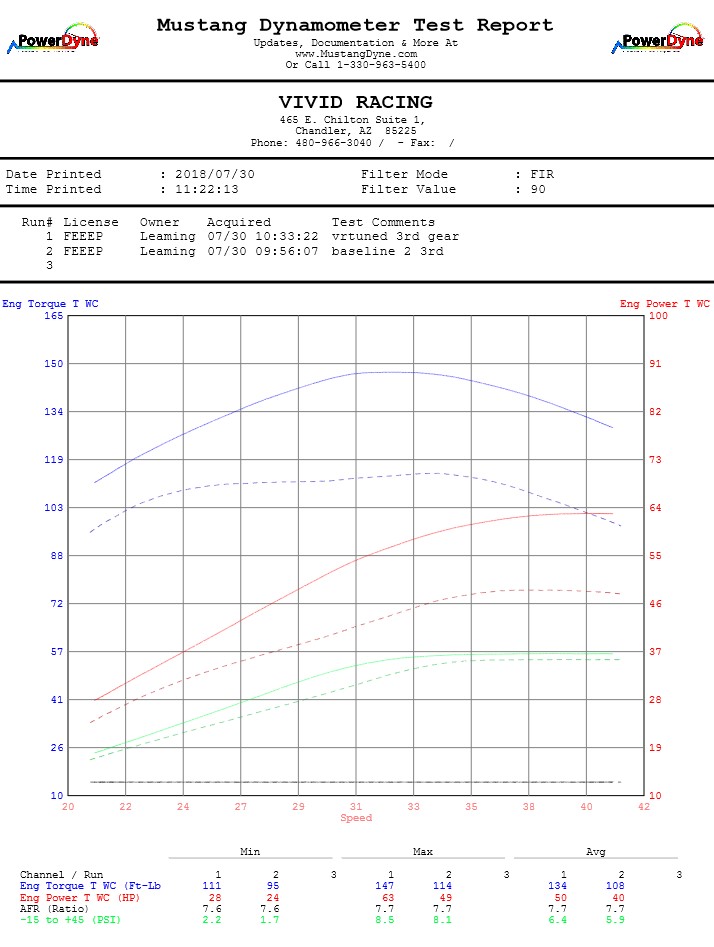 ECU location is on the Driver Side Fender. Very easy to access.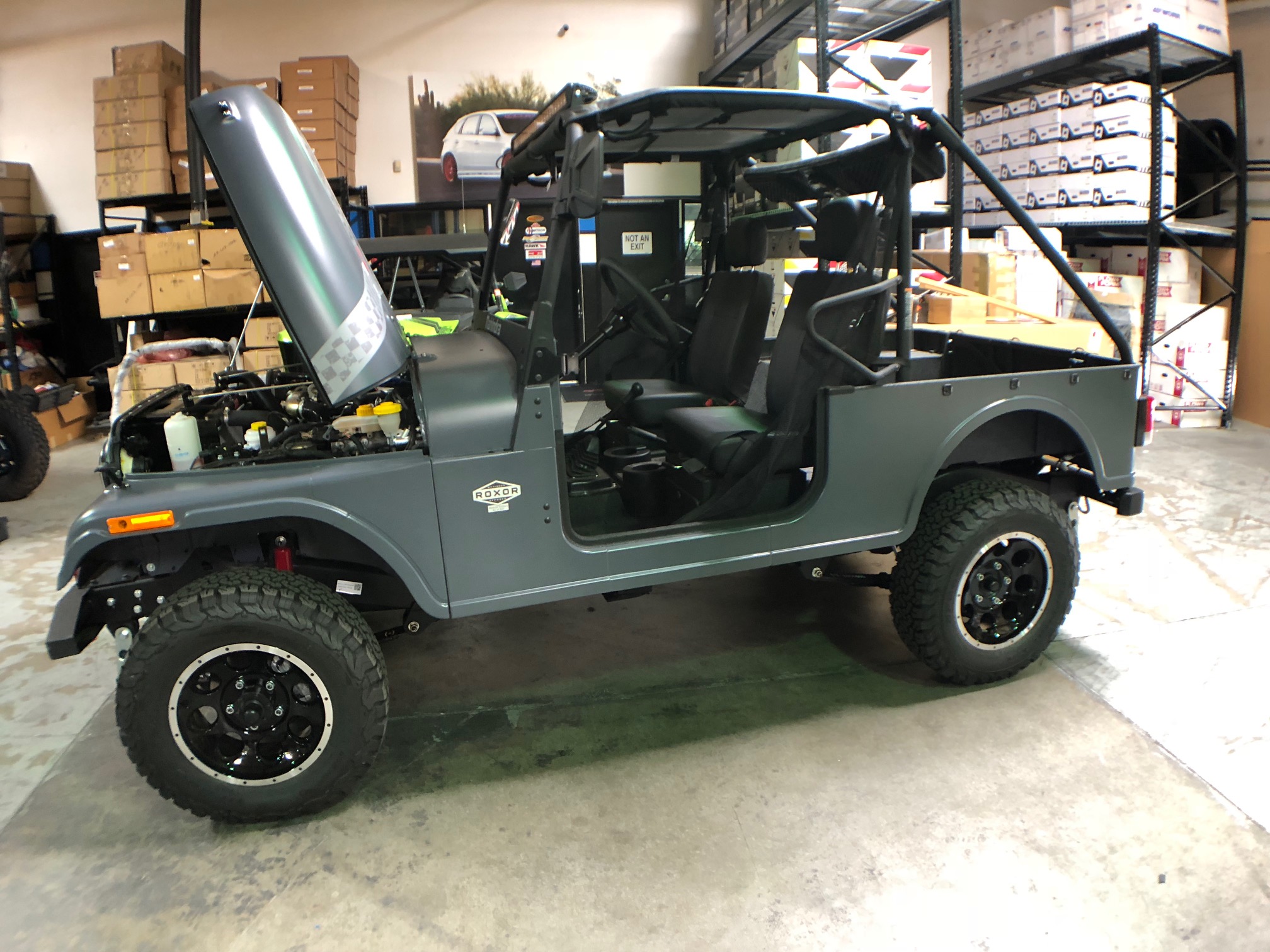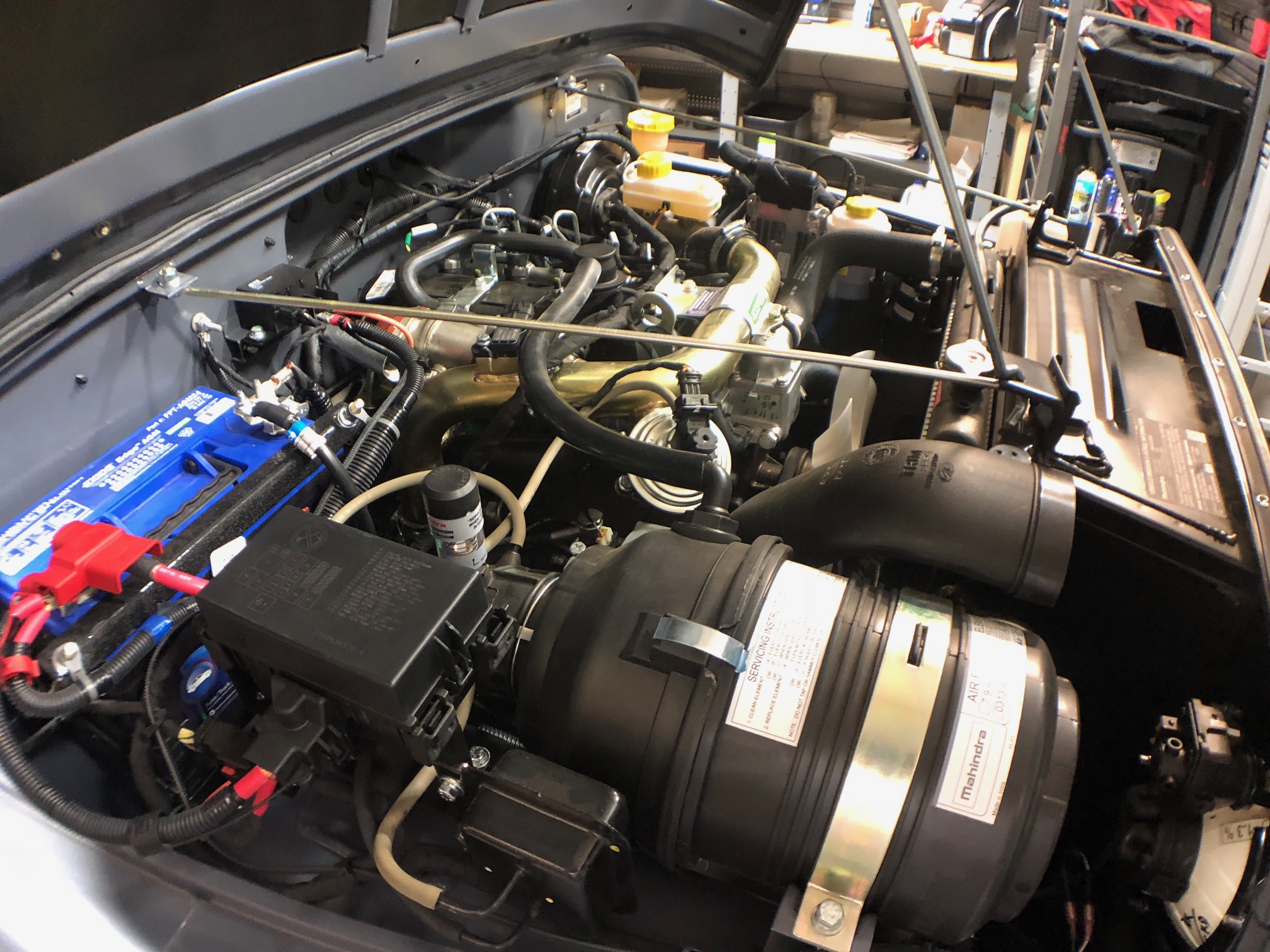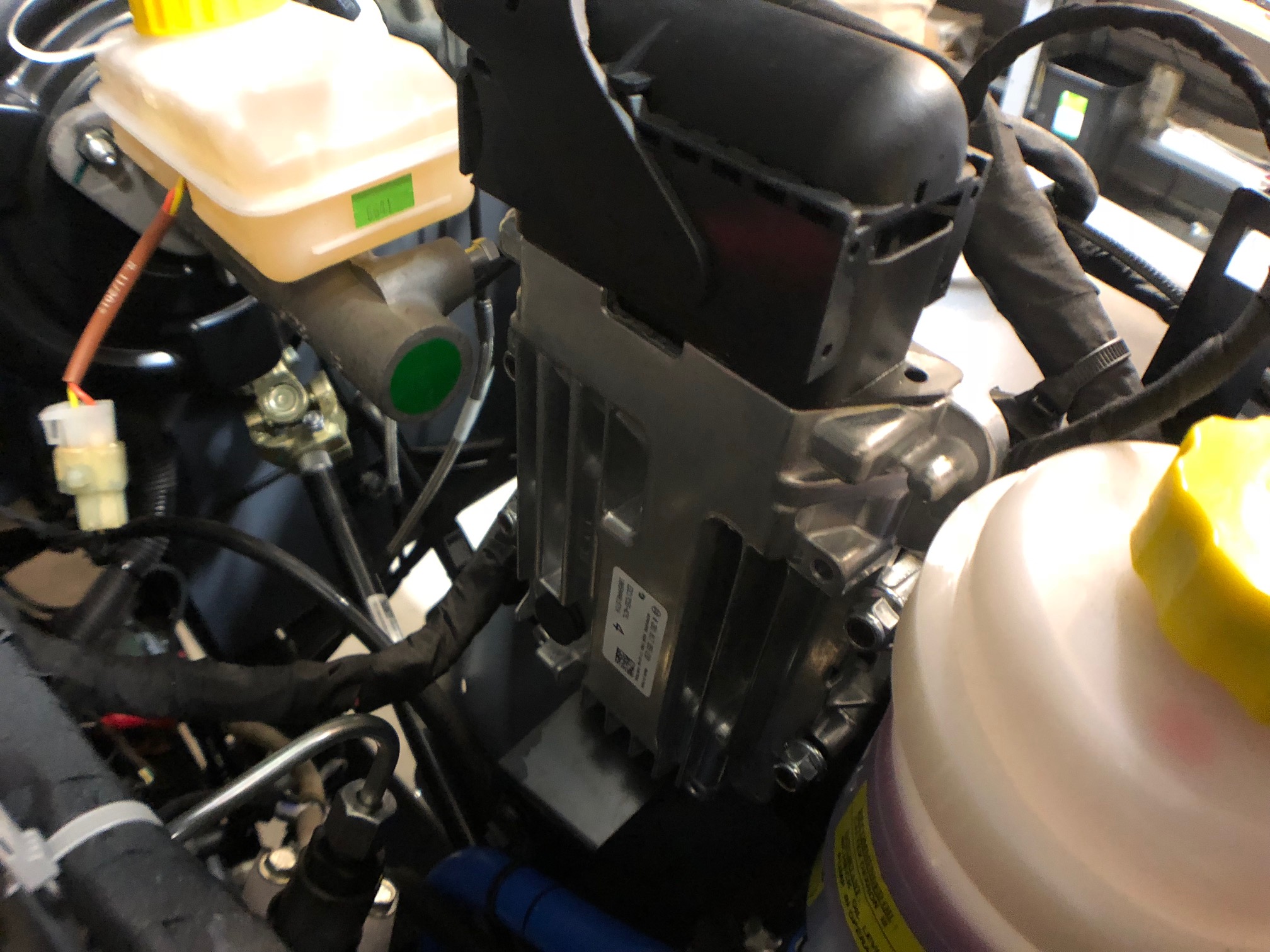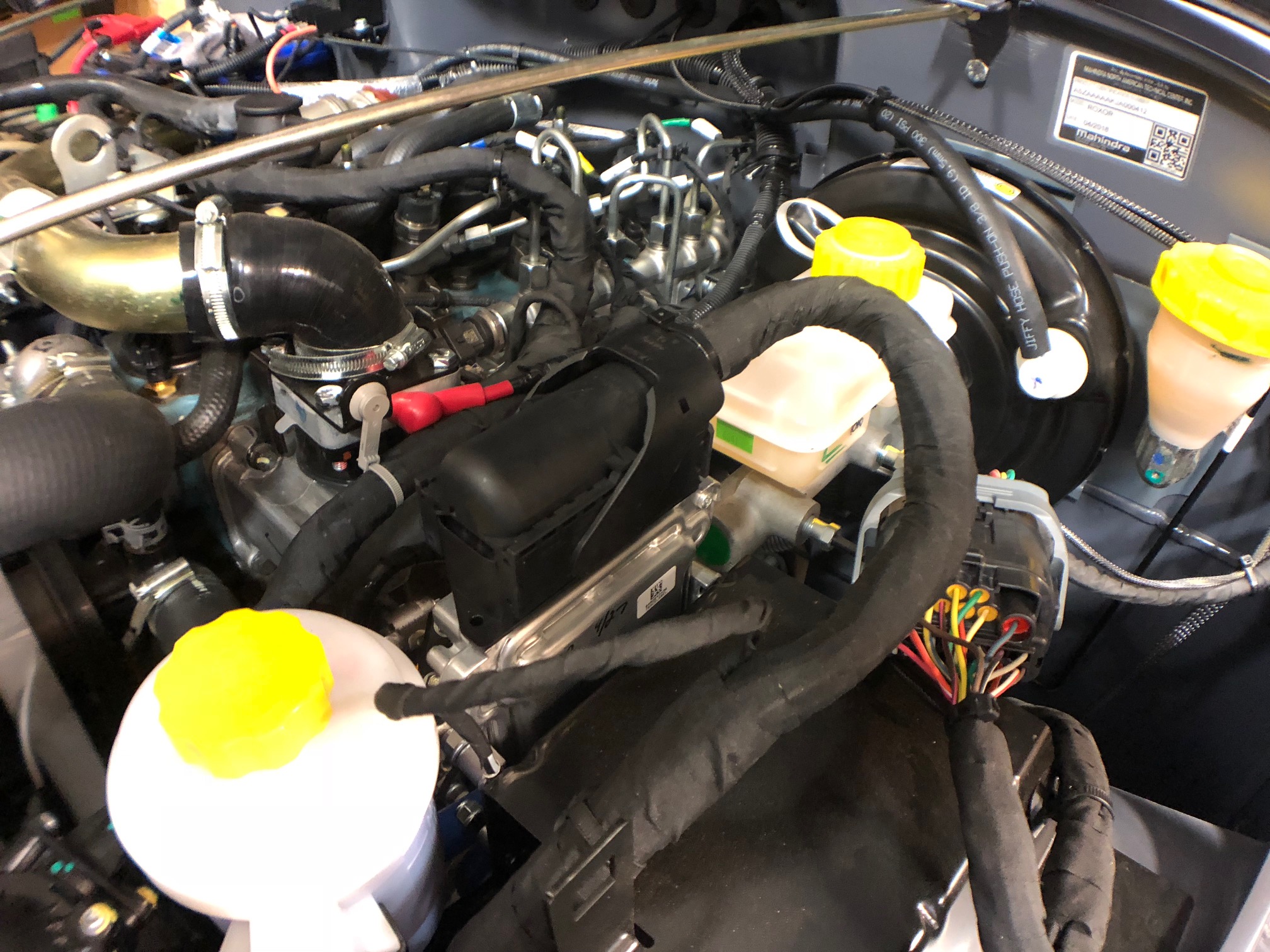 Bosch EDC17C55 ECU