McLaren did an excellent job with the 570S, but as enthusiasts, we always want more. Vivid Racing's tuning department, VR Tuned, recognized that McLaren 570S owners want more power than the stock car had, and they delivered with a tuning kit. The kit is designed to be easy to install, and offers three "stages" of power to choose from with the tuner.
When we tested this kit on our AWD Mustang dyno the stock 570S put down 479awhp. With a 15% drivetrain loss that puts it right at the factory rating of 562 horsepower. Once the tuning box was installed, peak power was increased to 519awhp which is just over 600 horsepower. Peak numbers only tell part of the story. Around 4750rpm the VR Tuned kit picked up an insane 90awtq which will make the car feel way faster on the road.
One of our recent customers just picked up VR Tuned's tuning box for his McLaren and this is what they had to say about it:
"Overall, I was very happy with the Vivid Racing Tuning Box.  Results are very noticeable. V-Box 0-60 times improved an average of 0.2 sec. Quarter mile trap speeds increased by 3 mph consistently and ET times dropped by up to 3/10ths. Seat of the pants, the car pulls stronger and holds the power more up top. Most noticeable is the power bandwidth between 5000 – 8000 rpms. The car is even more fun to drive with the added HP bump.  Definitely a noticeable improvement overall and worth the money.
Installation was easy and can be installed yourself at home. Simply remove two hex bolts and the rear decklid pops off the 570S.  Locate the four sensors and plug the Tuning Box harnesses in series with each plug. I used a heat shield to wrap the Tuning Box and tie-strapped it in a corner of the engine bay, away from the exhaust.  Though the instructions did not indicate which of the included tunes to use, I tested all of them and found the third program tuned up to level 3 to be the best for my car.  Installation time is about 30 minutes. The beauty of this setup is there is no splicing and everything can return back to stock in minutes. So far no check engine lights, codes, or erratic behavior in over 1500 miles of use.
The Tuning Box is a great alternative to those that want to keep their factory warranty intact and install something themselves."
If you have any questions regarding the modifications done to this vehicle, please do not hesitate to contact us. We can be reached by phone at 1.480.966.3040 or via email at sales@vividracing.com.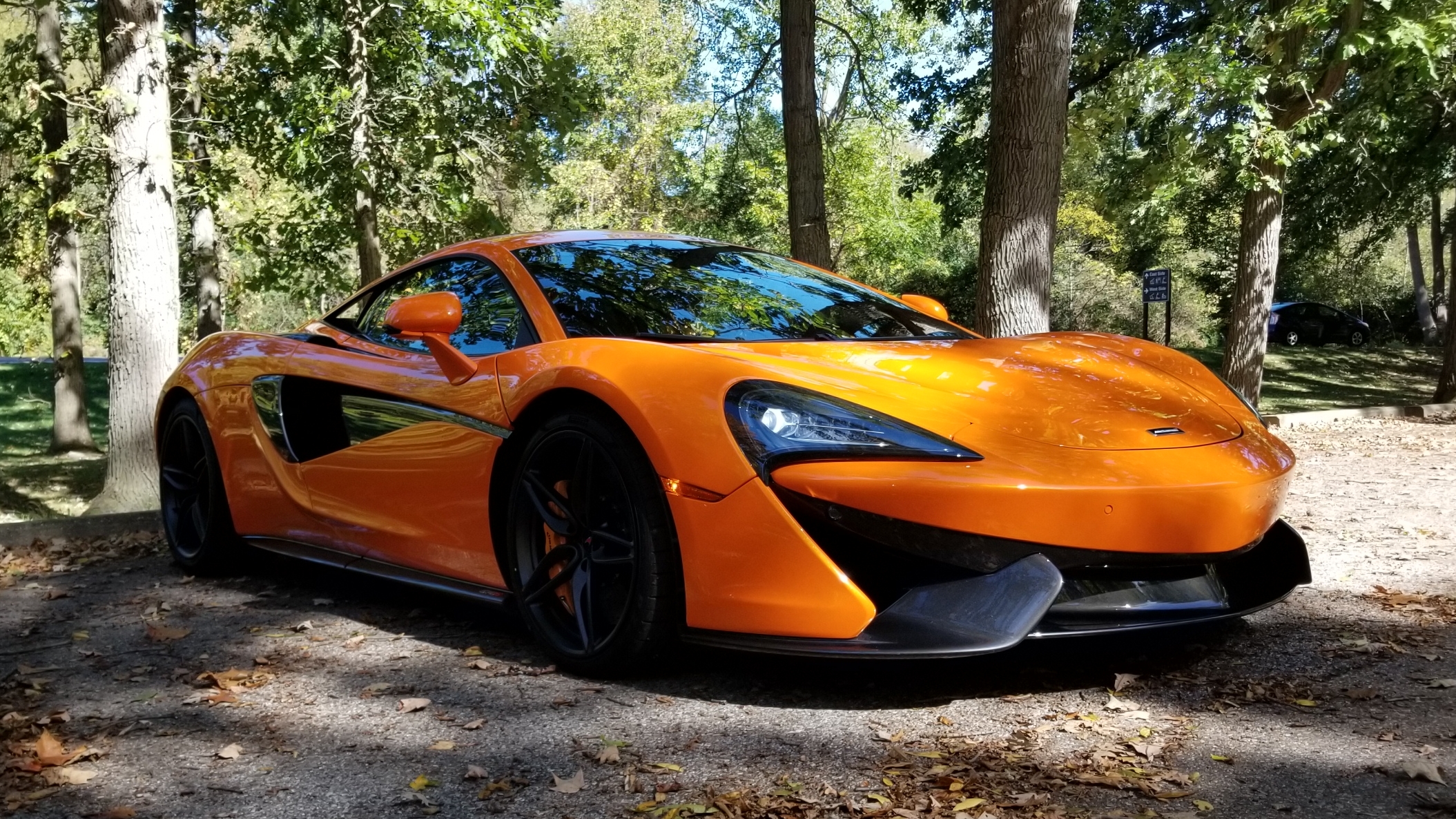 Related Images: