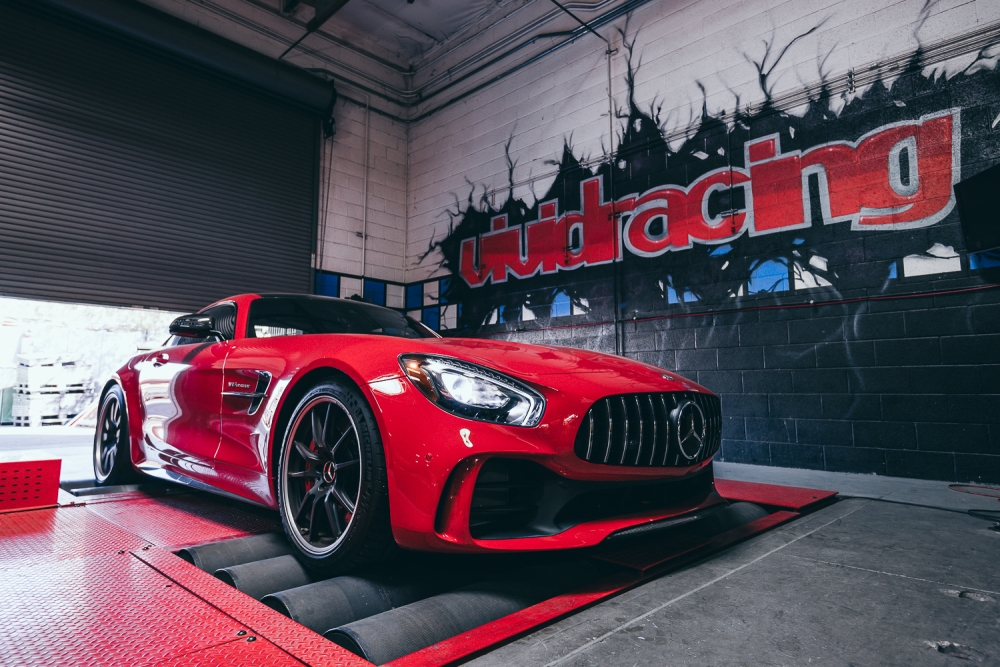 Mercedes Benz AMG GTR Gets ECU Flash
Mercedes Benz has always been one of the top-tier leaders in the luxury automotive space. Always innovating new ways to drive or ride in complete luxury. Once Mercedes dominated the luxury space, they started looking for new places in the car industry to innovate. With the birth of AMG, Mercedes became more well-known in the sports car space. Naturally, as time went on, Mercedes Benz started making cars with the goal of both high-performance capabilities while maintaining top-tier luxury qualities. Not only is the AMG GTR one of the best examples of just how good they are at combining these qualities, but the other AMG GT cars (AMG GT, GT-S) also display their skill perfectly. For the sake of time, we will be focusing on the AMG GTR. The AMG GTR holds an incredibly robust hand-made, twin-turbocharged, 4.0L V8 pushing 585 horsepower. Don't get us wrong, 585 horsepower going straight to the rear wheels is an impressive amount of power. However, we know that if you're reading this, you're looking to push the car to its full potential considering the amount of money you've spent on it. Plus, if the AMG GTR wasn't an insanely good sports car, F1 wouldn't be using it as a pace car (pictured below). If you're a fan of F1, or just want to know more about how Mercedes has provided safety cars for F1 for many years, you can read more here.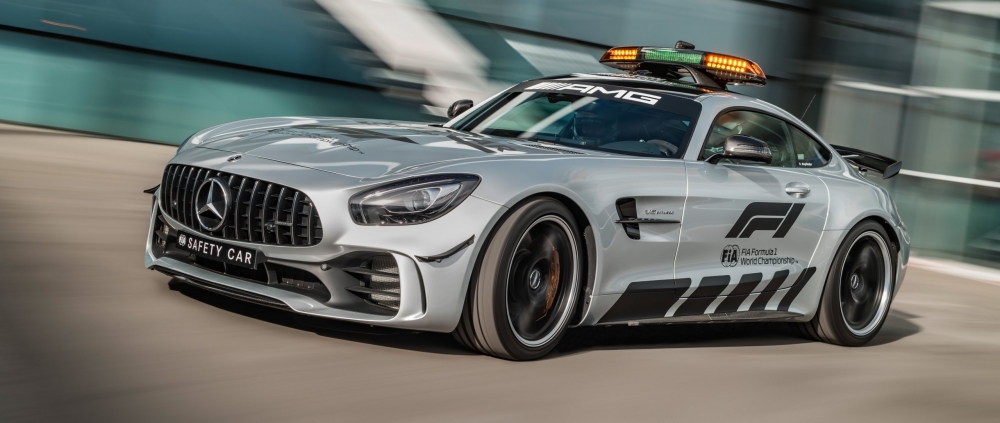 When looking to grab some extra power out of your car, most people would start looking to upgrade the turbos, or maybe get a new air intake. These can be good options, but they also require quite a bit of mechanical work and are pretty expensive, or they don't add as much horsepower as you're looking for…*ahem* the cold air intake. If you're looking for something that can easily add over 50 horsepower instantly, without hours of work or an extremely high mechanic bill, you're on the right track. We recommend an ECU Flash Tune. "But blog writer, what is an ECU Flash Tune?" you ask. Don't even stress, we're going to go over exactly what it is, and how it can bring impressive horsepower gains quickly.
ECU Flash Tunes remap the ignition timing maps from the boring stock ones, to a modified map that can push the engine to its full potential. This is of course a super simplified version of what an ECU Flash Tune does, and further research is available here if interested. Not only can they provide an increase in power, but they can also add optional additions like pops and bangs, or even raising the speed limiter. ECU Flash Tunes require little wrenching and no programming knowledge, meaning that this modification is also extremely beginner friendly. What other mods are beginner friendly, offer a gain of over 50 horsepower instantly, and aren't extremely expensive? Of course, we can't make these claims with no information to back us up, which is why we brought in an AMG GTR to our dyno to test our very own VR Tuned ECU Flash.
To start the tuning process, we ran the AMG GTR on our Mustang Dyno to grab the stock graphs. This step isn't necessary for you, we just wanted to document the results of our tune. For the stock power numbers, we logged 585 horsepower and 516 lb-ft of torque. Not bad, but not great either. We know we can push this machine well over the 600 horsepower mark. To continue the tuning process, we removed the ECU to proceed to the actual tuning step. The removal of the ECU is something that you will need to have done, as you will need to send us your ECU so we can reprogram it. This step may sound a little difficult, however, it is extremely easy, beginner friendly, and should only take around 10 minutes tops. No need to stress, we don't modify or solder the ECU in any way, the programming process is done via bungy probes. Once we have programmed the ECU with our VR Tuned ECU Flash, we send the ECU back your way to be reinstalled. Reinstalling the ECU shouldn't be too complicated, as it's the exact opposite of when you took it out. We recommend taking plenty of pictures and keeping your bolts organized if you're doing this at home.
Once the VR Tuned ECU Flash was installed on our Mercedes Benz AMG GTR, we ran the dyno once again. This time we logged 642 horsepower and 627 lb-ft of torque! For a simple reprogram mod, these are incredible gains! With this new power output, the car drives completely different but in a good way. You can feel the power gains just by seeing how quickly the AMG pulls through its power band. In conclusion, the VR Tuned ECU Flash Tune is an easy way to gain incredible power.
Learn & see more about the VR Tuned ECU Flash here