One of the top off-road lighting manufacturers, Rigid Industries, has just announced its latest product offering that will have you owning the night on your next adventure. Introducing the world's most advanced Rear Facing Chase Light Bar from Rigid Industries to add safety and functionality to any UTV, rail, buggy, Jeep or other off-road vehicle. It combines running, reverse, brake, turn signal, and other lights in a single compact package. What's more, its pre-programmed modes include strobe, flash, scroll, and all on, and can be fully customized to any vehicle trigger.
The new Rigid Industries Chase Light Bar measures 28 inches long and comes with four programmable triggers: running and three auxiliary triggers. With this, you can program each trigger by choosing from 27 pre-programmed modes for a fully customizable setup. The running and auxiliary triggers allow for the selection of one of the pre-programmed modes or let you create your own with an astounding 300,000 plus possible configurations. This light bar is compliant with multiple race series that require strobing blue, amber, green, and red lights.
The Chase Light Bar is available with either adjustable tube mounts to fit 1.5 to 2-inch roll cages or 15-degree horizontal mounting brackets. Each kit comes with a 13-inch lead for custom wiring; professional installation is strongly recommended.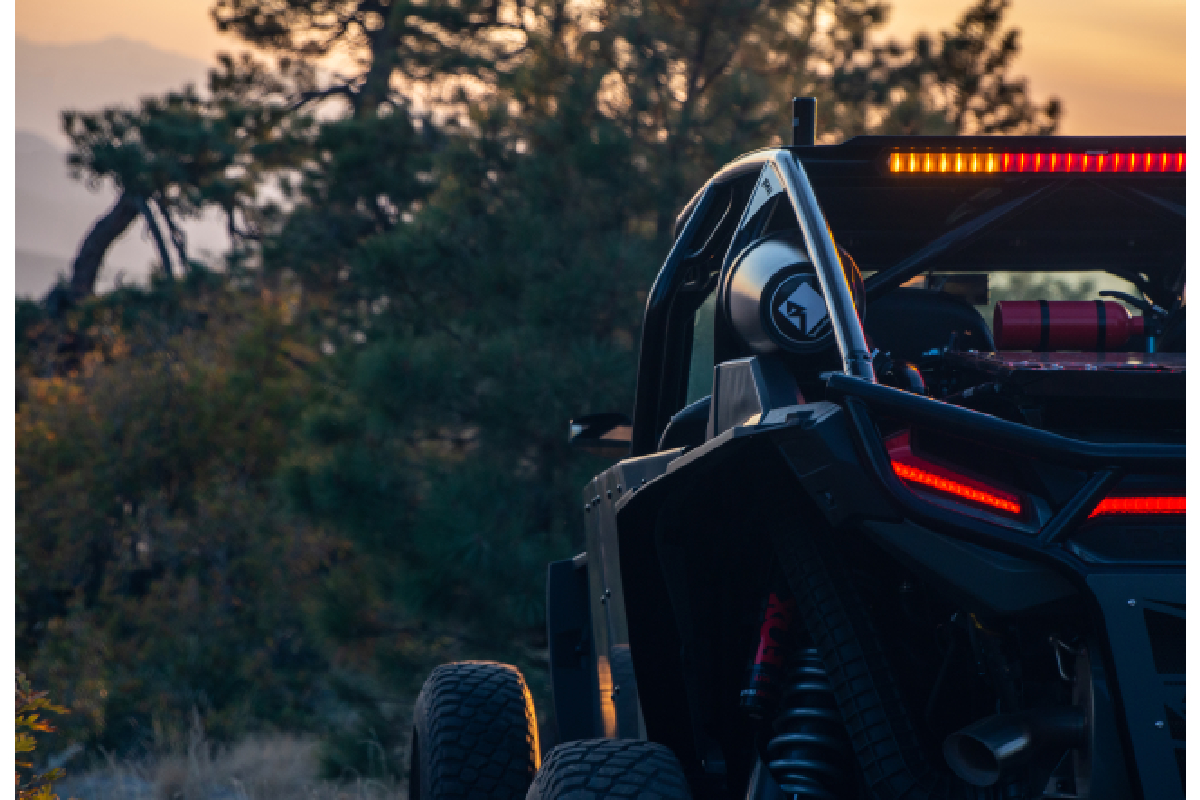 Features:
9-16VDC
28" Rear Facing Light Bar
27 Pre-Programmed Modes
50,000 Hour LED Lifespan
Operating Temp -40˚F – +158˚F
4 Modes: Running and 3 Auxiliary Triggers
Sleek Look – No Exterior Hardware
Over 300,000 Possible Configurations
Amber, Red, White, Blue, and Green LEDs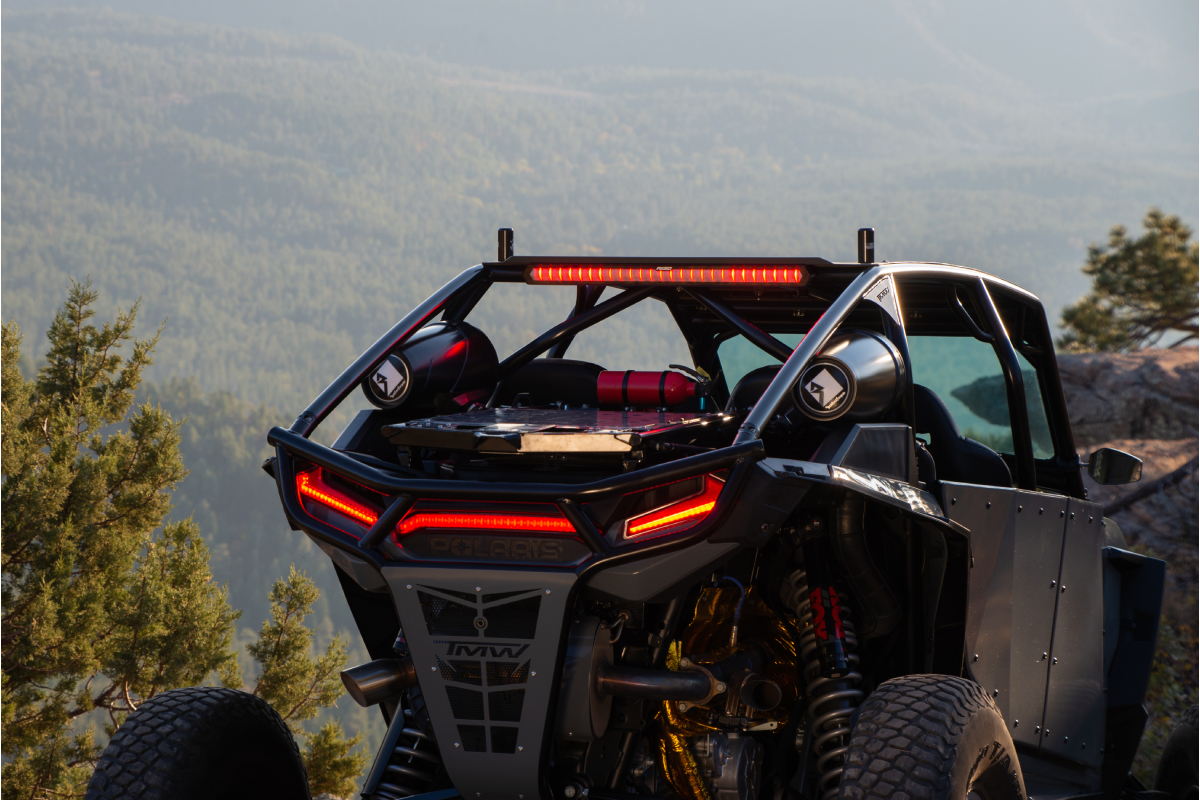 Highlights:
Supports Running, Brake, Reverse, and Turn Signals
Pressure Equalizing Vent
Reverse Polarity Protection
High-Grade Aluminum Housing
Over/Under Voltage Protection
High Impact Polycarbonate Lens
Durable UV Polyester Powder Coat
Limited Lifetime Warranty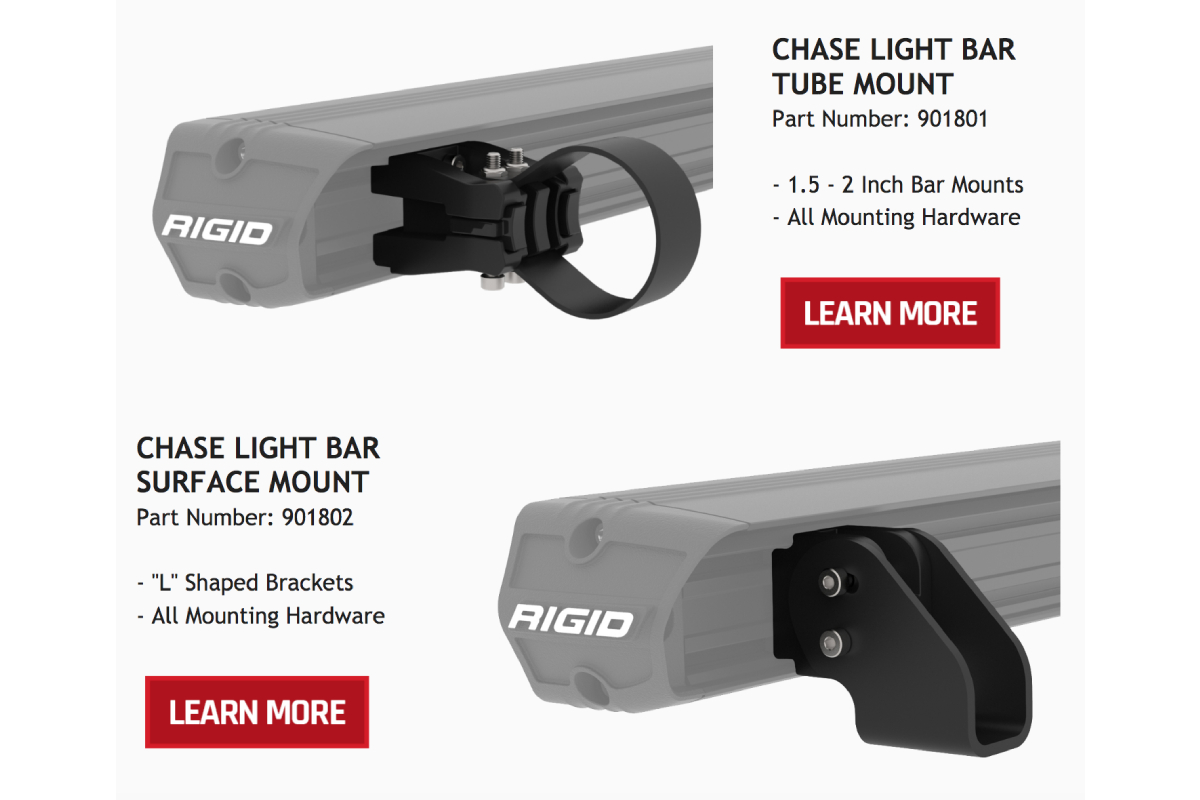 If you have questions about Rigid Industries or its products, please feel free to contact us. You can reach us by phone at 1-480-966-3040 or via email at sales@vividracing.com.