On a gloomy day March 17, 2012, while the rest of the country was waking up to start their St. Patrick day drinking, we at Vivid Racing took on a rare challenge in Arizona.  A freak storm had moved in and started dumping snow as low as 3500 feet.  As we headed up North towards Payson from Gilbert, we soon realized how much snow was received.  With cars creeping along and SUV's playing it safe, we motored ahead in our AWD Porsche 997 Turbo S receiving nothing but funny looks.  With the super fun Highway 87 barely plowed, we did the plowing for it.  As we reached our destination and begin to take video and photos of the vehicle, the strong weather crept in.  With near blizzard like conditions, we kept playing.  So we proudly bring you this artsy, teasing video of our Vivid Racing Porsche simply called, "A Snow Day".
Equipped with our new Agency Power 1piece forged wheels, KW V3 coilovers, Agency Power carbon front lip and side ducts with a GT2 wing from NR Auto, these are some of the best photos to come from our facility, ever!  Enjoy and share away!
View our entire build gallery and more of these great pictures on our Official Porsche 997.2 Turbo S Gallery Here.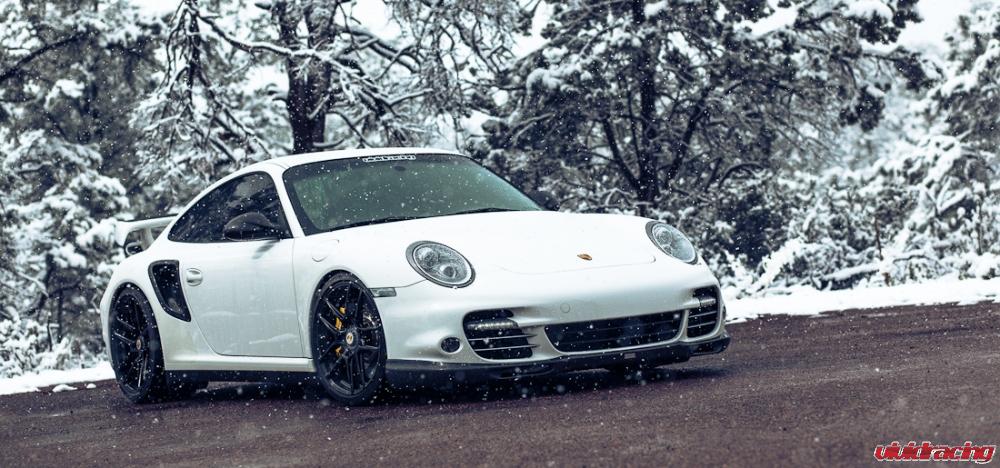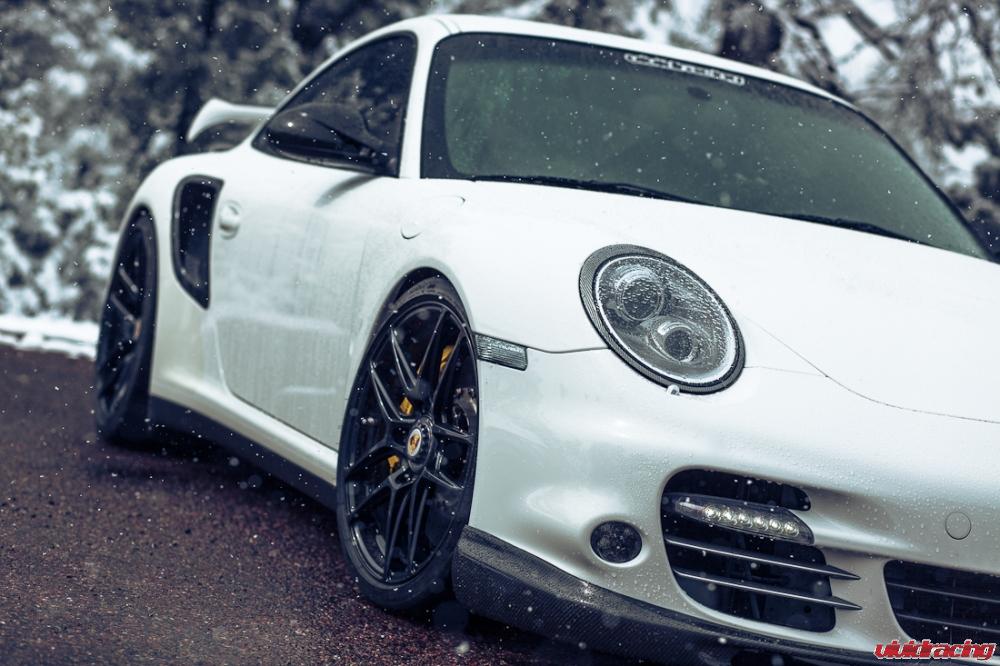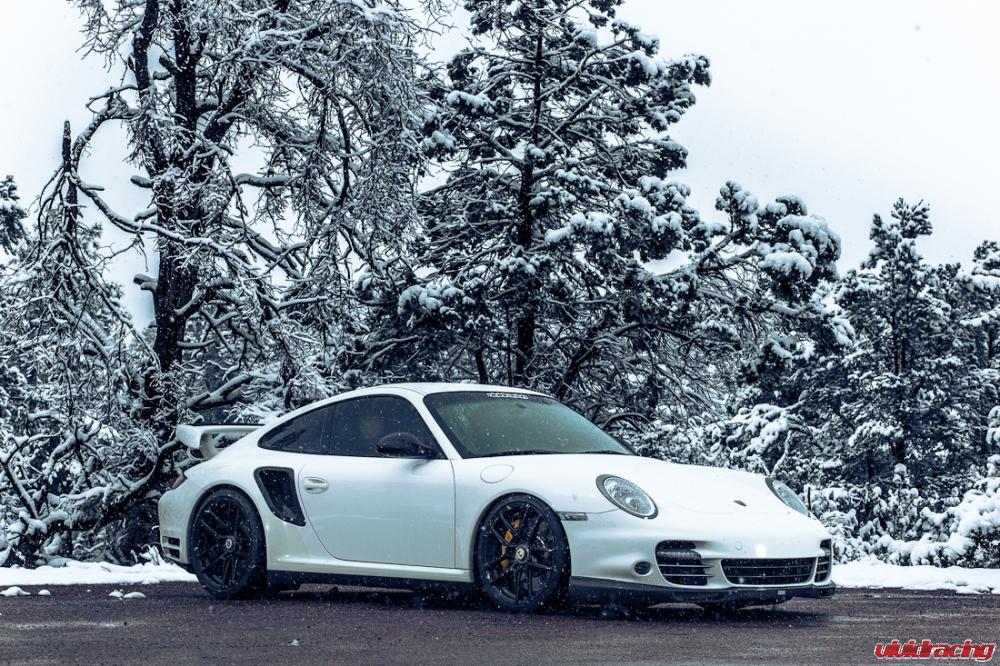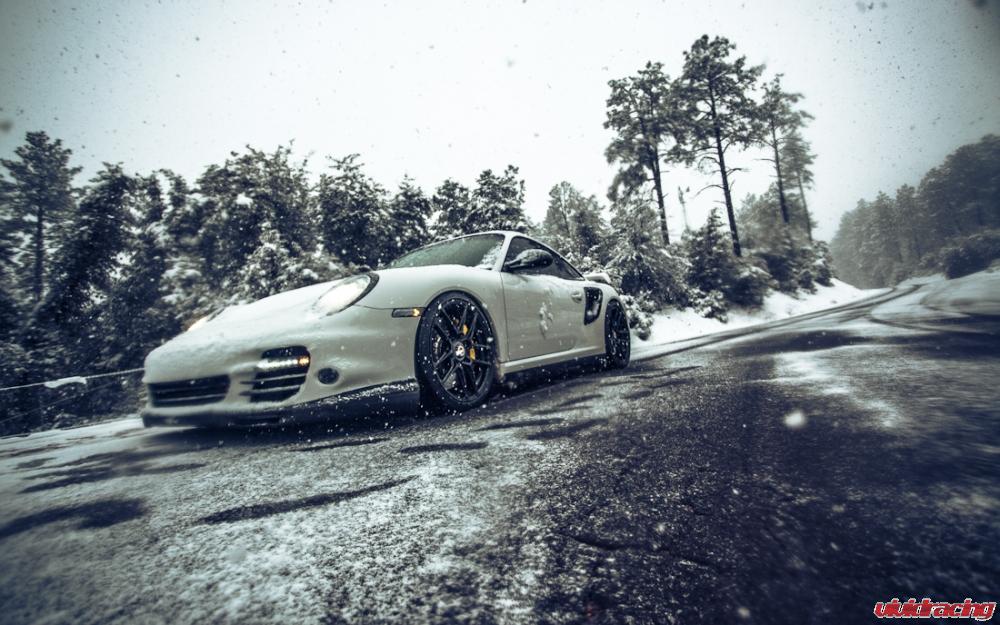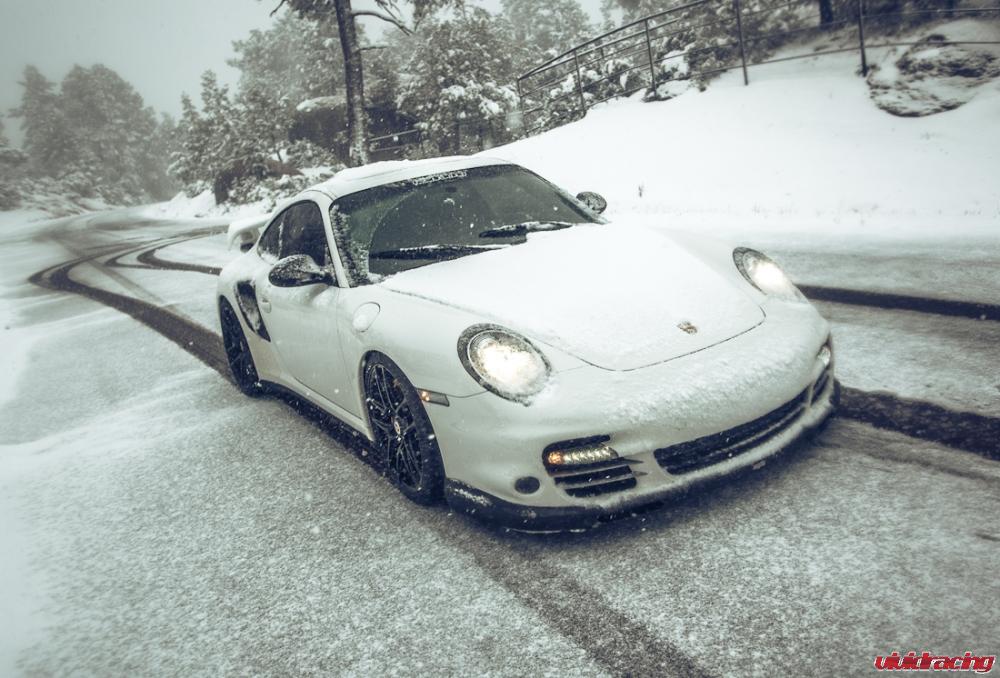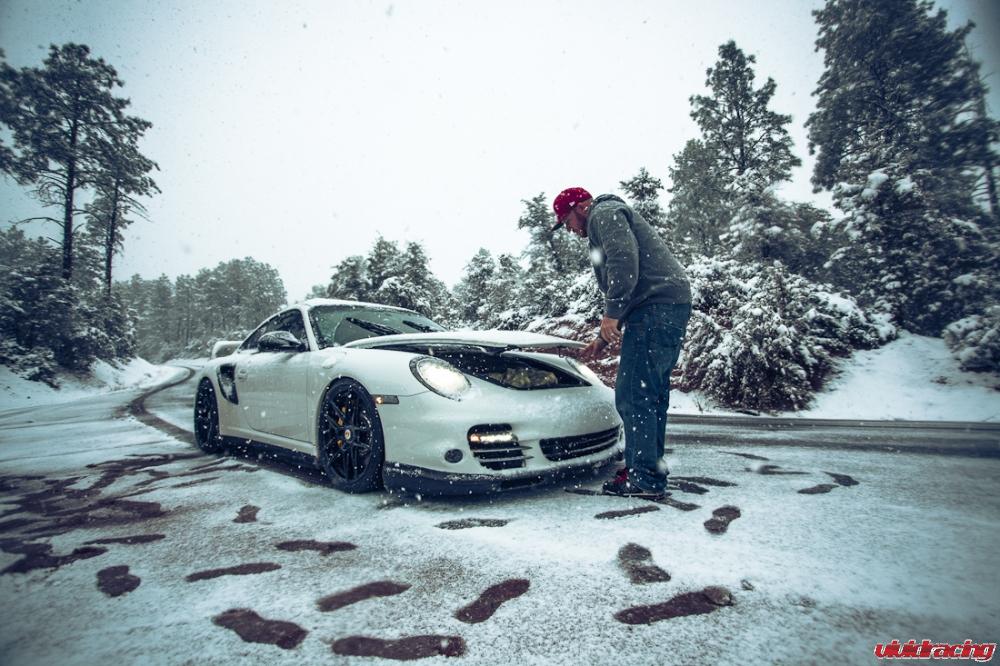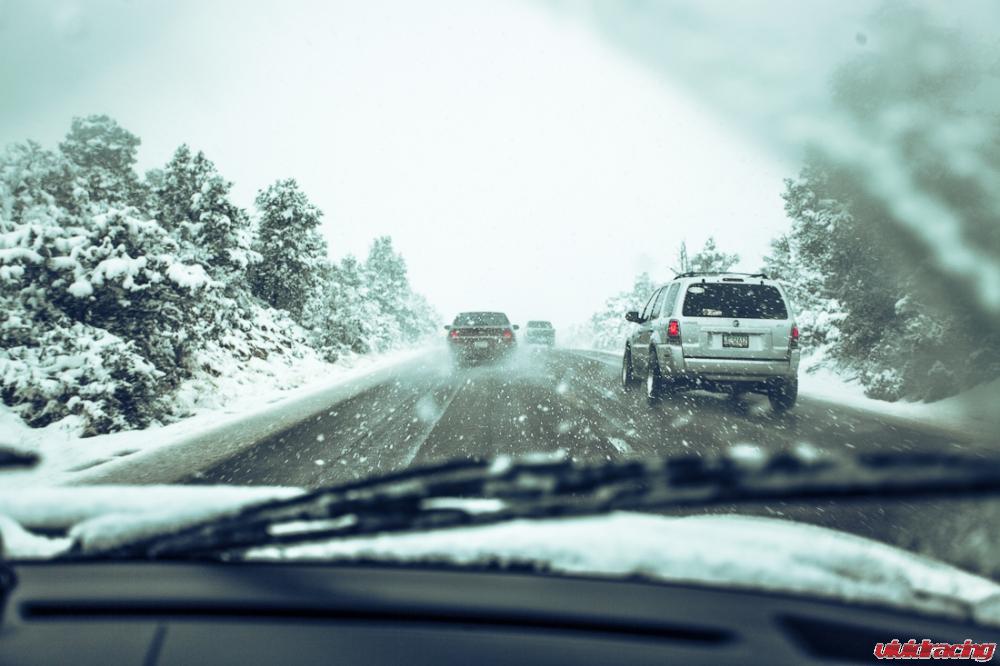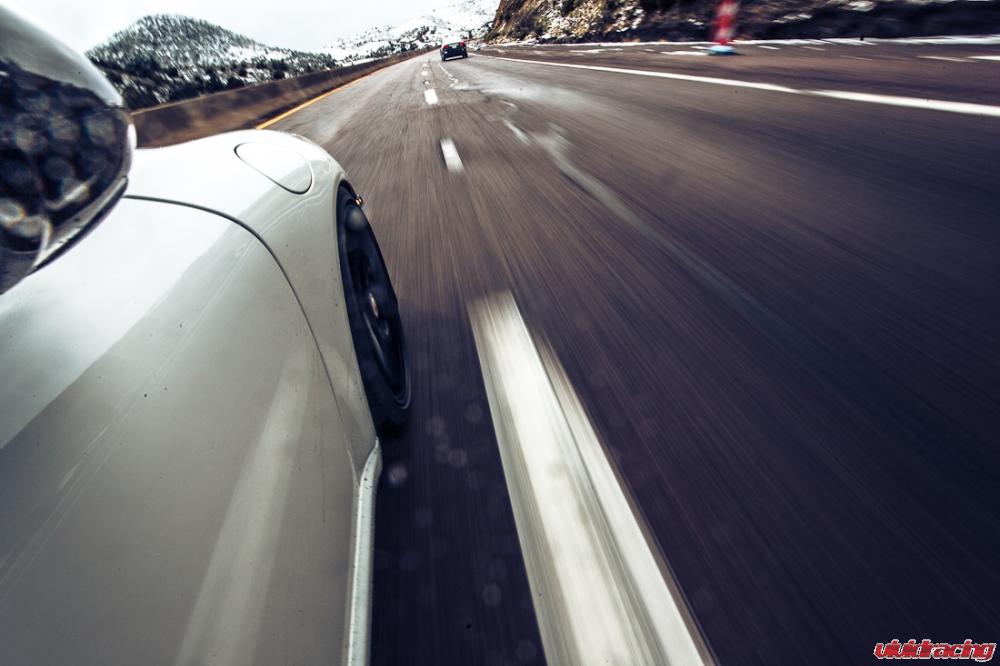 Lower altitude gave us a beautiful back drop to shoot with…