Count them down industry peeps and car junkies as we have 30 days till the worlds best cars head to Las Vegas for the 2013 SEMA show.  Having had a car, I believe, at every show since 2003, this will be our 2nd appearance in a row with partner Seibon International.  Our 2013 SRT Viper will be in full effect with some serious changes.  While we continue to leak out some updates, there are some recent ones we thought you should see!  The big focus for the SEMA show will be the exterior aero enhancements.  Everyone asks why we took off all the body panels to dyno the car in our SRT Viper Smoke Show video.  We took them off because we are creating some really cool carbon updates that will drive the SRT Viper owners crazy.  Including a updated front lip spoiler, hood, side skirts, rear diffuser, and rear wing, we have just had a chance to test fit and install the GT style rear spoiler.  This Viper will be more function than some will think (wind tunnel testing???).
In addition to the styling, Agency Power has begun performance parts development on the car.  With plans for updated headers, race exhaust, and other effective bolt-on parts, AP has started with the air intake system.  The twin tube intake features high flow aFe filters, intake heat shield tray, and a beautifully mounted CNC machined AP logo bridge keeping the 2 intake tubes together.  Stock ride height and stock wheels are always such a bore.  So starting with the wheels, we are working with our partners at Niche Wheels by MHT, the manufacture of the wheel industries top names.   The Vicenza wheels are a 20×10.5 in the front and a 21×12.5 in the rear for some serious rubber on the ground.  The 1 piece monoblock forged construction still retains a lightweight function and the root beer finish makes them extremely sexy on the white body.
Stay tuned to our Project SRT Viper Gallery Here for more pictures and updates.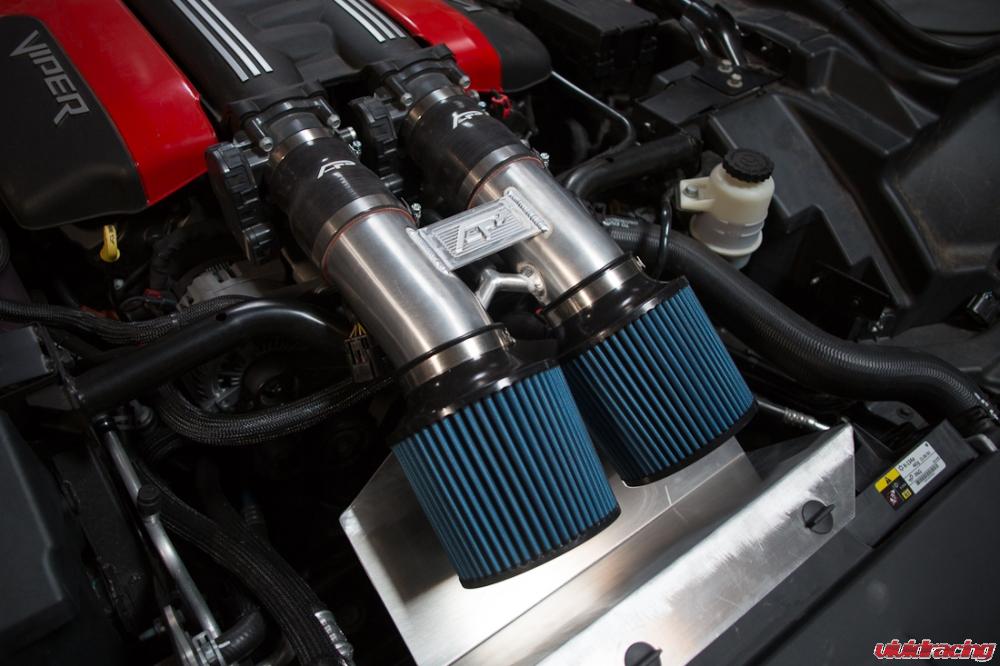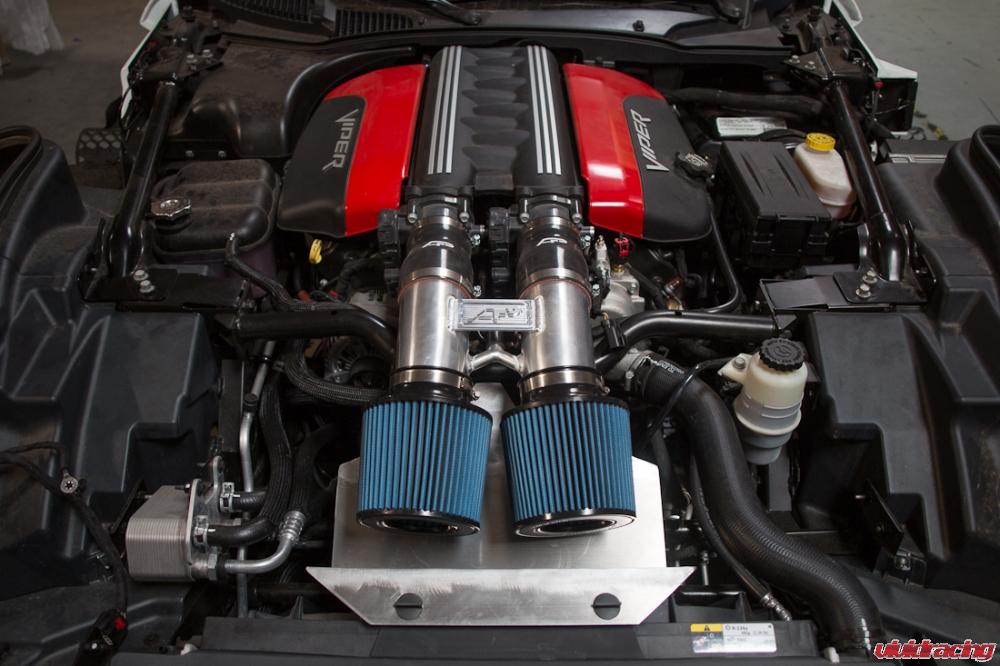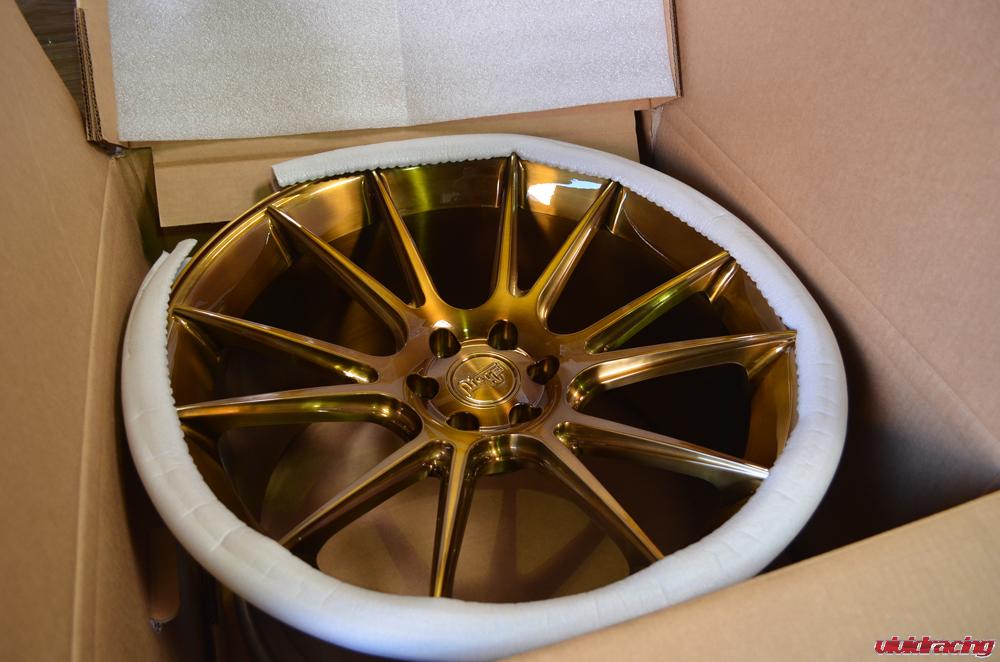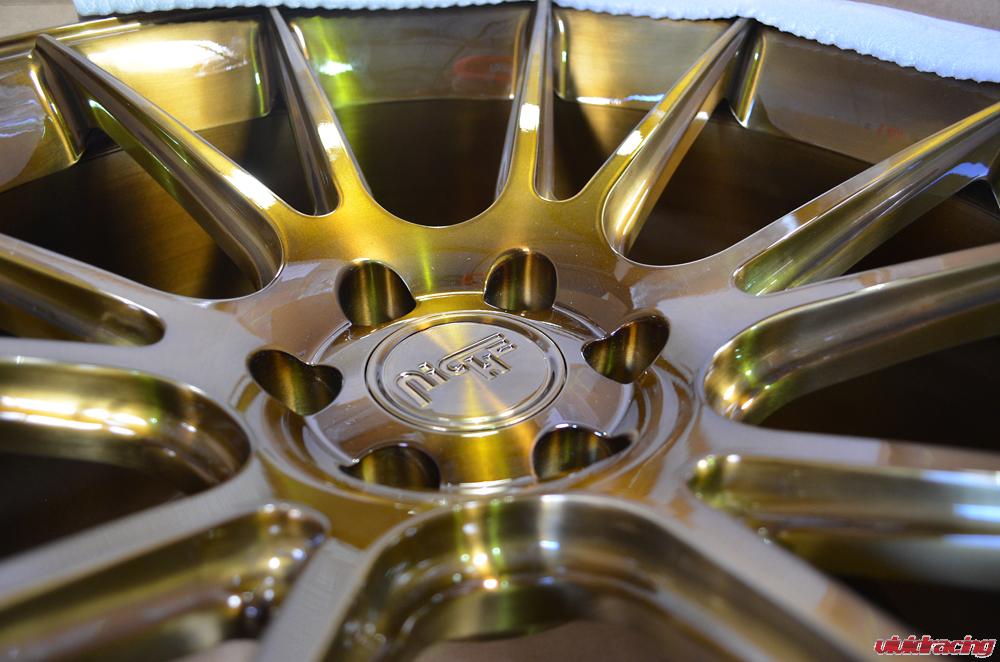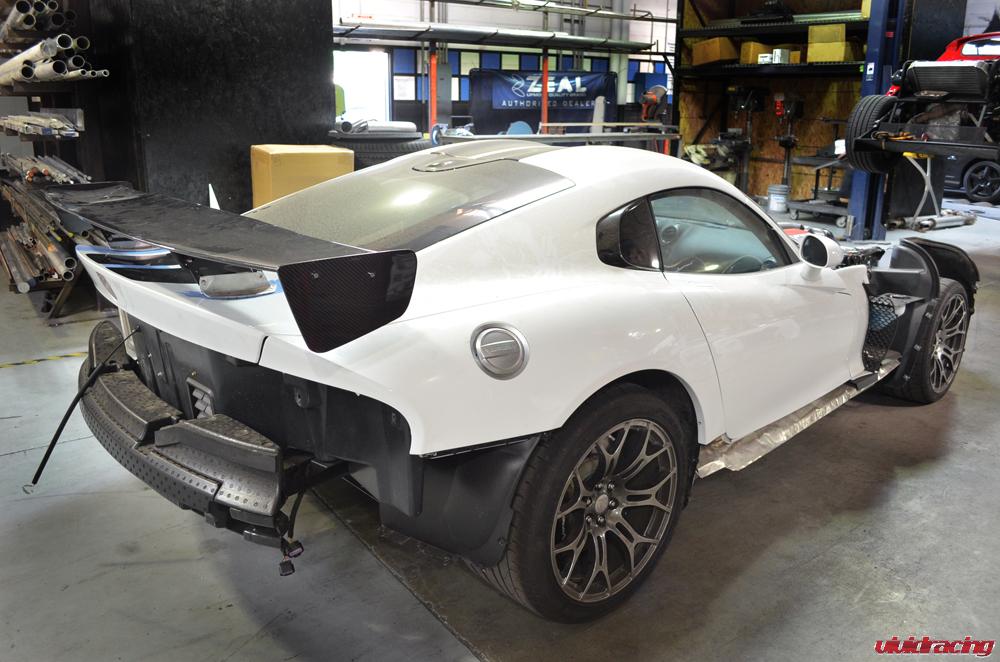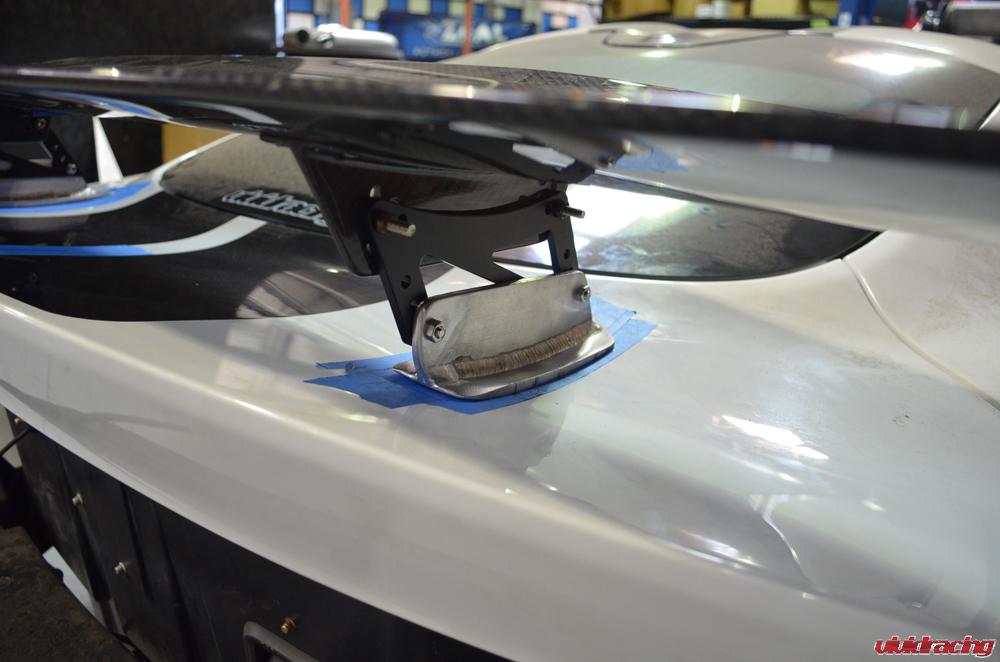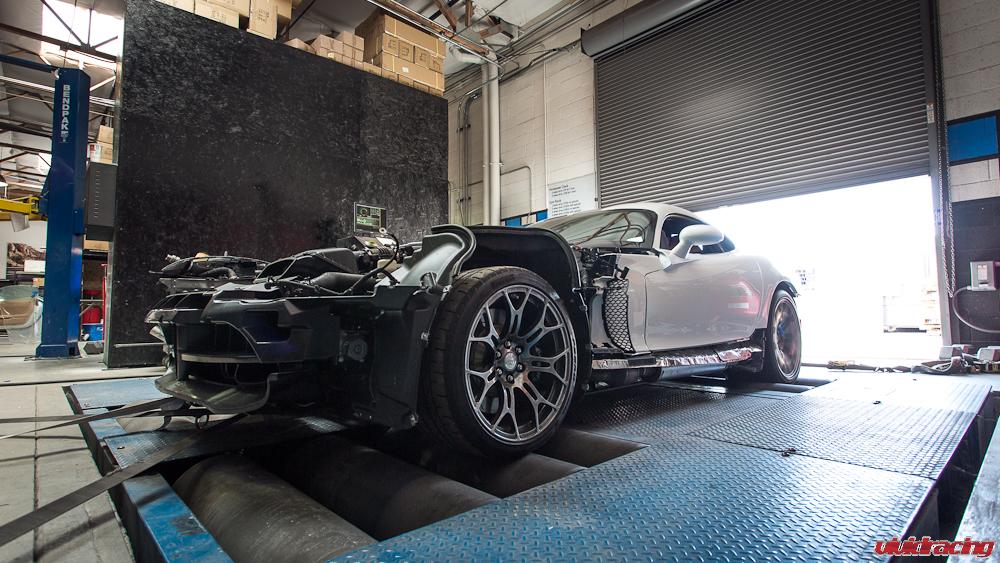 Related Images: