The FK8 is the first Civic Type R to come to the states, and it's without a doubt the best Civic Type R ever. Not only is it significantly more powerful than any other Civic Type R before it, but the chassis is exceptionally well balanced, and the brakes are pretty good.
It's arguably the best front-wheel-drive car ever produced, but that doesn't mean it's perfect. One of the first modifications many FK8 owners choose is an aftermarket exhaust. Not only is it an easy way to pick up some power, but it also adds some much-needed sound to the driving experience.
As you might expect, there are quite a few exhaust systems for the FK8 on the market and choosing the right one can be tough. For this reason, we've compiled a short guide of what we believe are the best FK8 exhaust systems available.
#1 Armytrix Valvetronic Cat-Back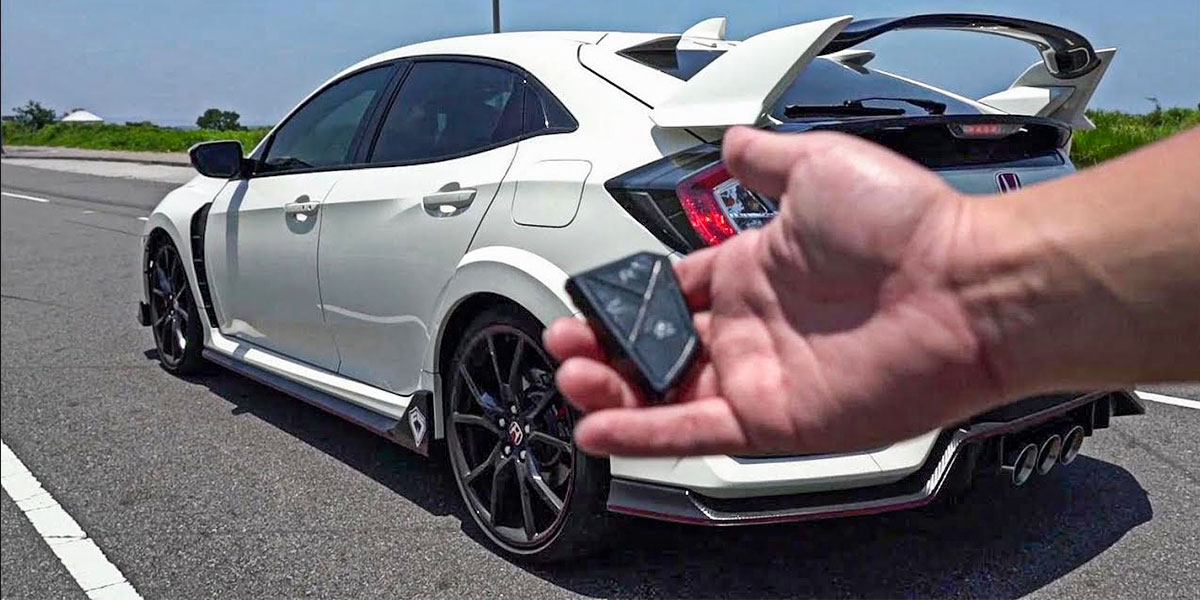 If you want the loudest and best sounding valved exhaust possible, Armytrix is the way to go. Depending on the tips you choose, an Armytrix FK8 exhaust will come in around $2000 – $3000. Power gains are higher than average at +10 horsepower and +9 Nm of torque. This is thanks to the very smooth and streamlined designed. Unlike the Remus exhaust listed above, this Armytrix exhaust includes everything you need including the remote kit.
With the Armytrix exhaust, you have four different tip options to choose from: Chrome, burnt titanium, matte black, and carbon. Available separately from the cat-back is a "race pipe" (de-cat) which is designed strictly for track and off-road use and is not road legal. The race pipe is available in a ceramic coated and standard finish depending on your needs.
Learn more and check price here
#2 Milltek Cat-Back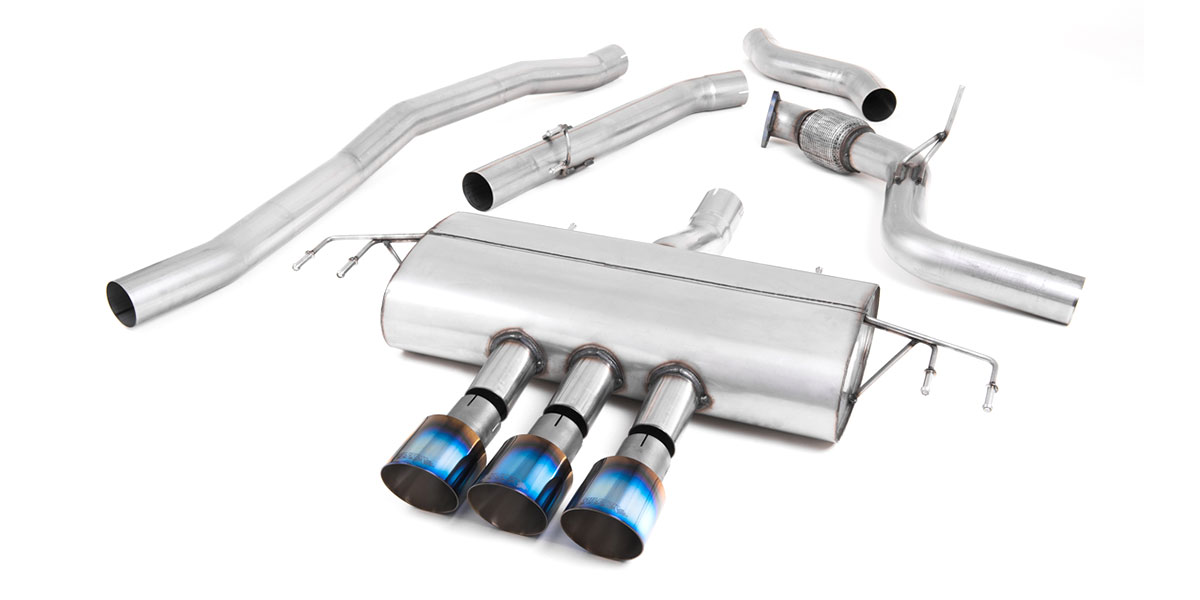 Coming in around $1300 – $2000 depending on the configuration, Milltek's cat-back for the FK8 isn't particularly expensive but also isn't some fantastic deal. The price is very middle of the road, the but quality is excellent. The entire system is made from high-quality aircraft-grade 304 stainless steel. This material is anti-magnetic and is less susceptible to discoloration. Unfortunately, Milltek does not offer a valved version of this exhaust which saves weight but means you need to choose the resonator options wisely.
There are three different versions available: a fully resonated version which is comparable to the stock exhaust, a partially resonated version which is noticeably louder than stock but still relativity quiet, and a non-resonated version which is very loud and sounds incredible. Tips are available in Burnt Titanium, Carbon Jet, Cerakote Black, Polished, and Titanium. Also available are downpipes with or without de-cat. De-cat models are only for race/track use and are not legal on the street.
Learn more and check price here
#3 AFE Takeda Catback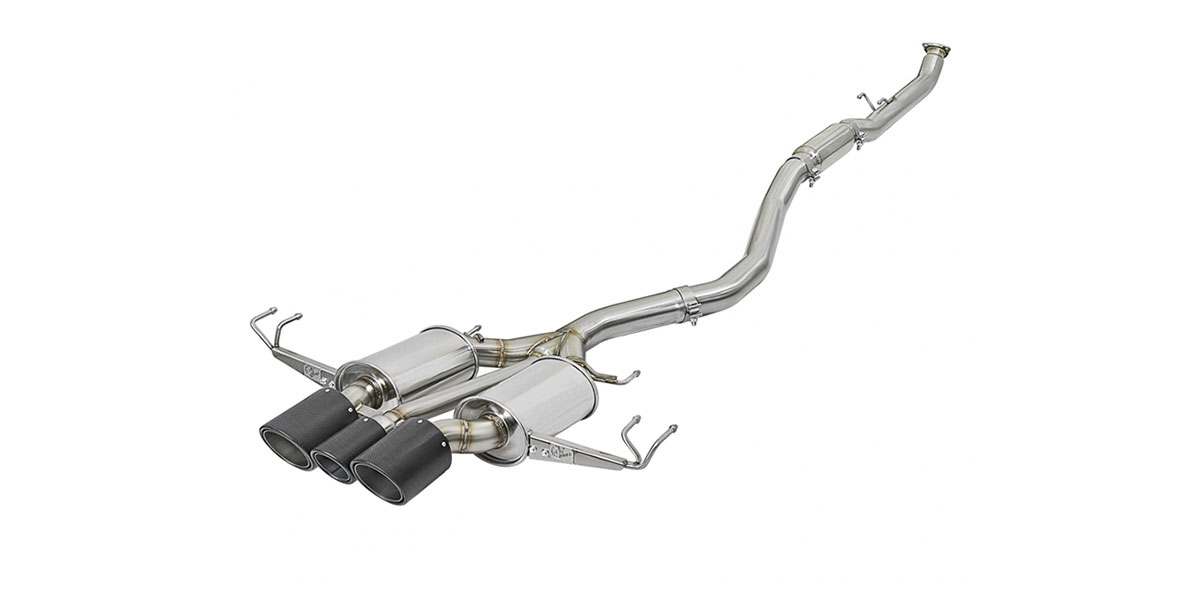 If you want to maintain the tri-tip configuration with two large tips and one smaller tip, the aFe POWER exhaust is perfect for you. This exhaust system is a little bit more expensive than some of our other options coming in around $2100.
This exhaust system is constructed from 1.75″, 2.5″, and 3″ diameter stainless steel piping. All piping is mandrel-bent to ensure the best exhaust flow possible and the entire system is 100% TIG welded by hand to give you the best construction possible.
In the rear, this system features two 14″ mufflers which give the K20C1 engine an awesome sound and help reduce exhaust drone. At the very rear, you'll find two 4.5″ and one 3.5″ carbon fiber tips that are designed to match the OEM styling of the FK8 Type R.
Learn more and check price here
#4 ARK Performance DT-S Catback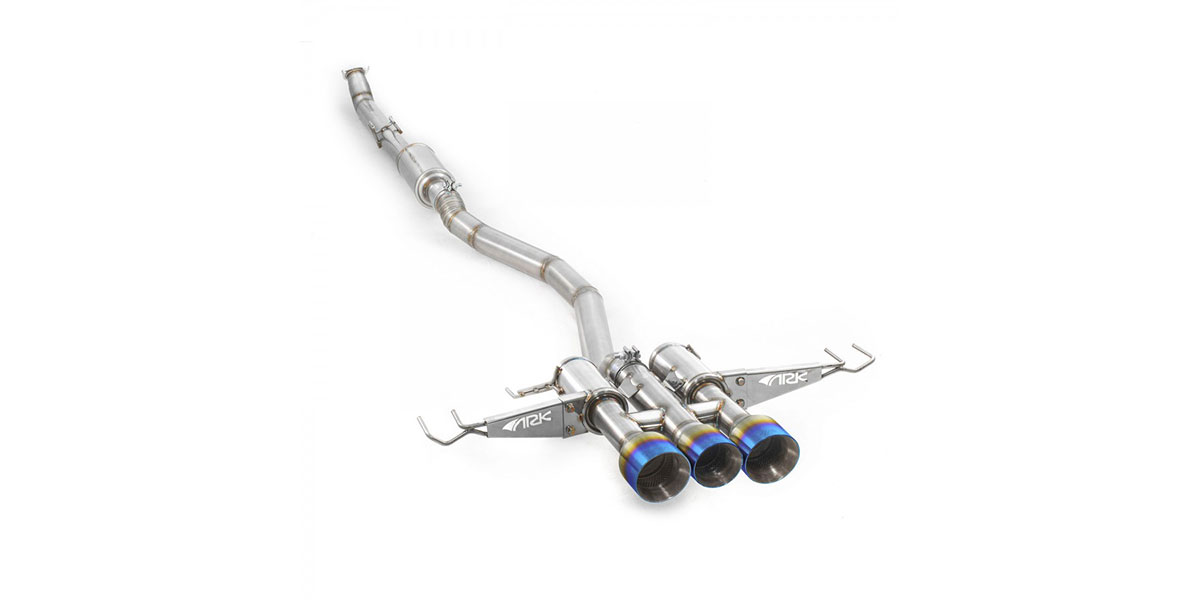 Another great sounding tri-tip option is the ARK Performance DT-S exhaust. This system features a similar tri-tip configuration with two large tips and one small tip, however, the ARK Performance exhaust also offers a more affordable $1500 price tag.
This exhaust system is constructed from high-quality T304 stainless steel with mandrel bends throughout. What makes this particular exhaust unique is the signature ARK Performance mufflers with Helmholtz technology, which provides superb sound while also limiting exhaust drone to a minimum.
The tips are available in a Polished or Burnt finish, depending on your style. It should be noted, this exhaust system is a bit on the loud side and doesn't have any valving, so prepare to make some noise!
Learn more and check price here
#5 AWE Tuning Touring and Track Edition Catback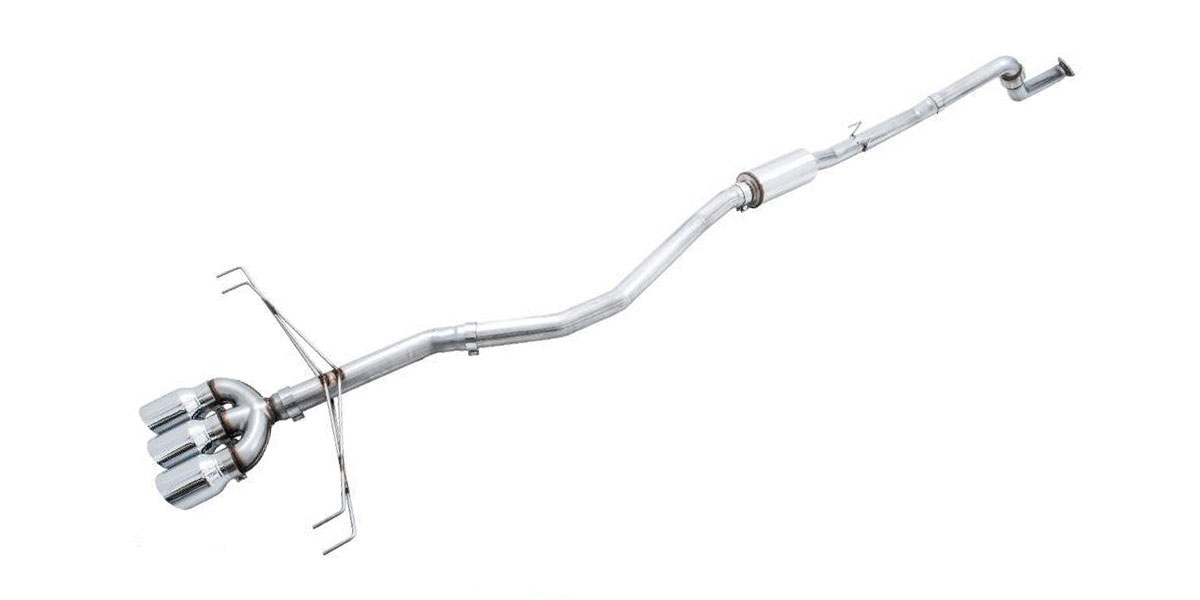 AWE has quickly become a very popular option for the FK8 Civic Type R, mostly thanks to the incredibly affordable price tag(s) and modular tip design. AWE offers two configurations for the FK8 exhaust, allowing you to get the sound level which is best for your driving style.
The Track Edition is for those who want the loudest exhaust possible. The Touring Edition is much tamer than the Track Edition, but still a bit louder than the stock exhaust. The Touring Editions feature AWE's patented drone-canceling 180 Technology, which has been specifically tuned for the K20 in this situation.
If you end up wanting to go louder or quieter after installing, you can easily install an AWE conversion kit to change to Track or Touring!
All systems are constructed from high-quality T304 3″ CNC mandrel-bent stainless steel. The modular tip design allows easy interchangeability between dual and triple tip configurations. On top of that, these systems are proudly made in the USA at AWE's facility!
Learn more and check price here
#6 Remark Titanium Catback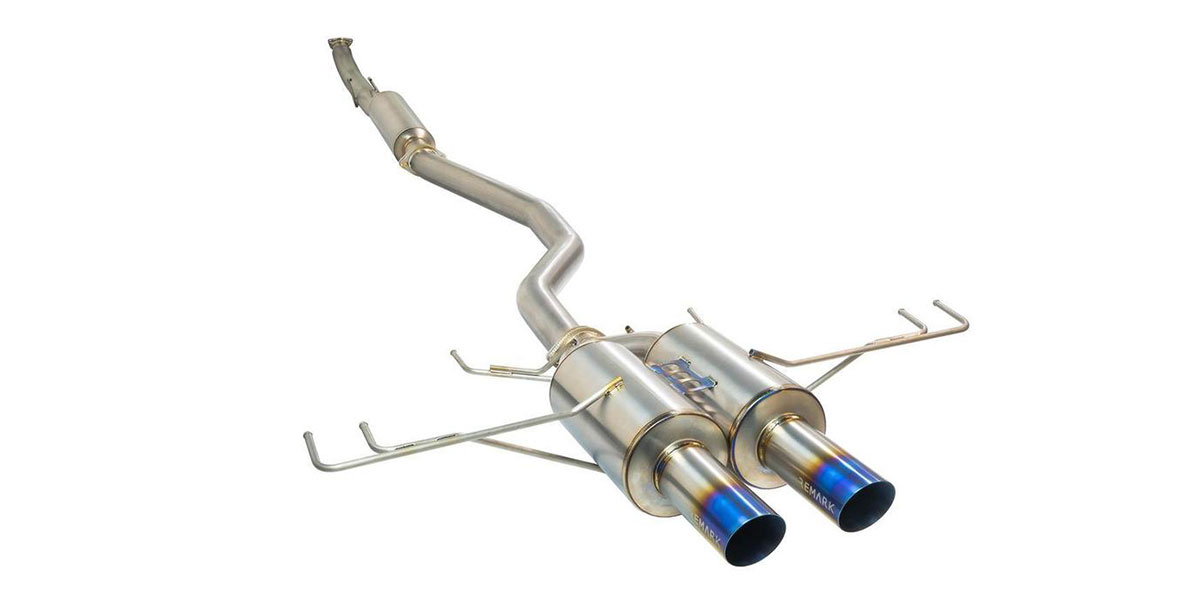 For those who want an incredibly lightweight exhaust system, titanium is the only way to go. Unfortunately, titanium is pretty expensive and a full titanium exhaust is significantly more expensive than a similar stainless steel system, however, the Remark Full Titanium exhaust for the FK8 is surprisingly affordable.
Thanks to the full titanium construction and fairly thin tubing, the Remark exhaust is extremely light, weighing around 18.1lbs, which is over 50% lighter than your stock exhaust system! Like other systems on this list, this exhaust features 3″ mandrel-bent tubing to provide the best flow possible.
It also features a large center resonator which two smaller mufflers right before the rips. The tips feature the iconic burnt blue titanium finish that everyone knows and loves.
Learn more and check price here
#7 HKS Legamax Premium Catback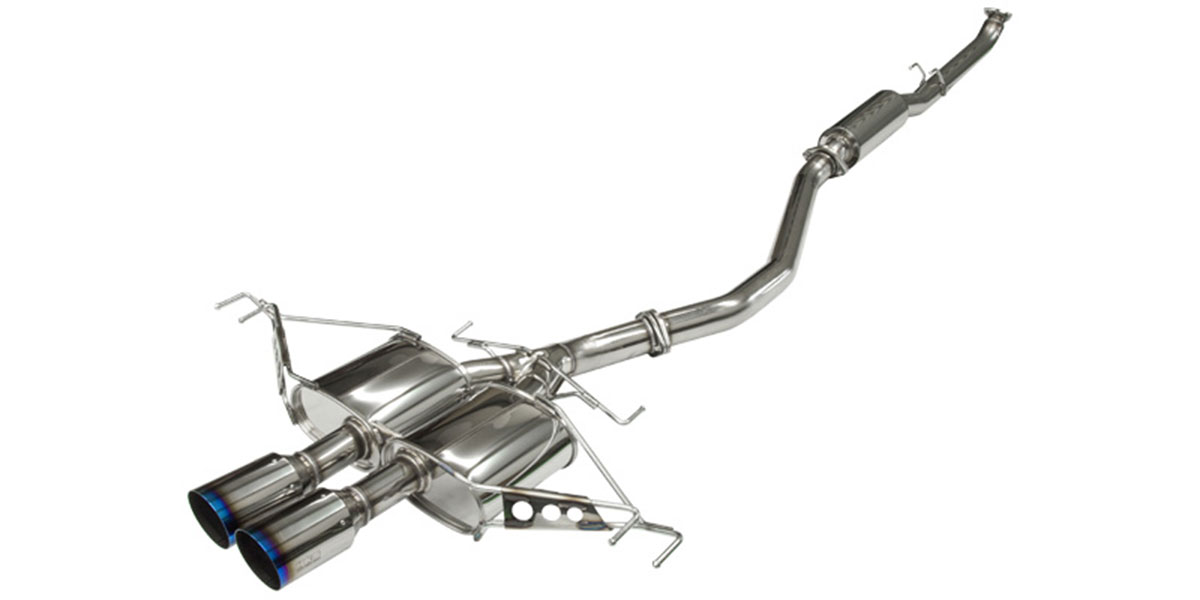 As you probably already know, HKS is one of the best-known names in the JDM tuning market. They've been around for decades and their products can be found all over the world. For the FK8 Civic Type R, they offer a handful of different products, but we're looking at the Legamax Premium exhaust.
This exhaust system is constructed from high-quality stainless steel with the piping diameter ranging from 60mm to 75mm. Like other exhaust systems on this list, it features a center resonator with two rear mufflers to deliver a superb exhaust note while also limiting drone to a minimum.
Compared to your stock exhaust, you can expect exhaust pressure to drop by up to 50%, which ultimately means more power across all RPM ranges!
Learn more and check price here
#8 Tomei Type-S and Type-D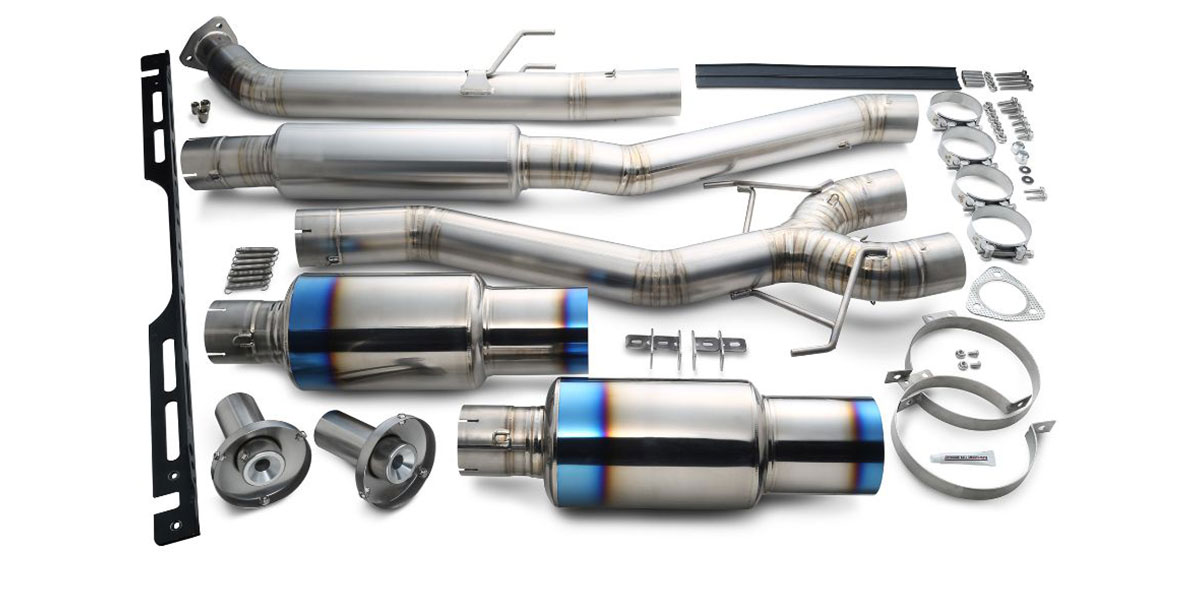 Tomei's Expreme Ti exhaust systems have a reputation for being some of the lightest and loudest exhaust systems out there, and their Type-S and Type-D exhaust systems for the FK8 are no different. While these might not be the loudest option on the list, they're quite a bit louder than your stock exhaust.
Depending on the look you're going for, you can choose between a single tip or dual-tip configuration. Both systems feature a large center resonator which one or two Tomei mufflers in the back. There is also a blast configuration for those who want the most sound possible.
The three different exhaust systems offered Tomei range from 15.4 lbs. to 29.3 lbs which are significantly lighter than stock, while also increasing piping size from 2.38 inches stock to 3.15 inches!
Learn more and check price here
#9 Remus Cat-Back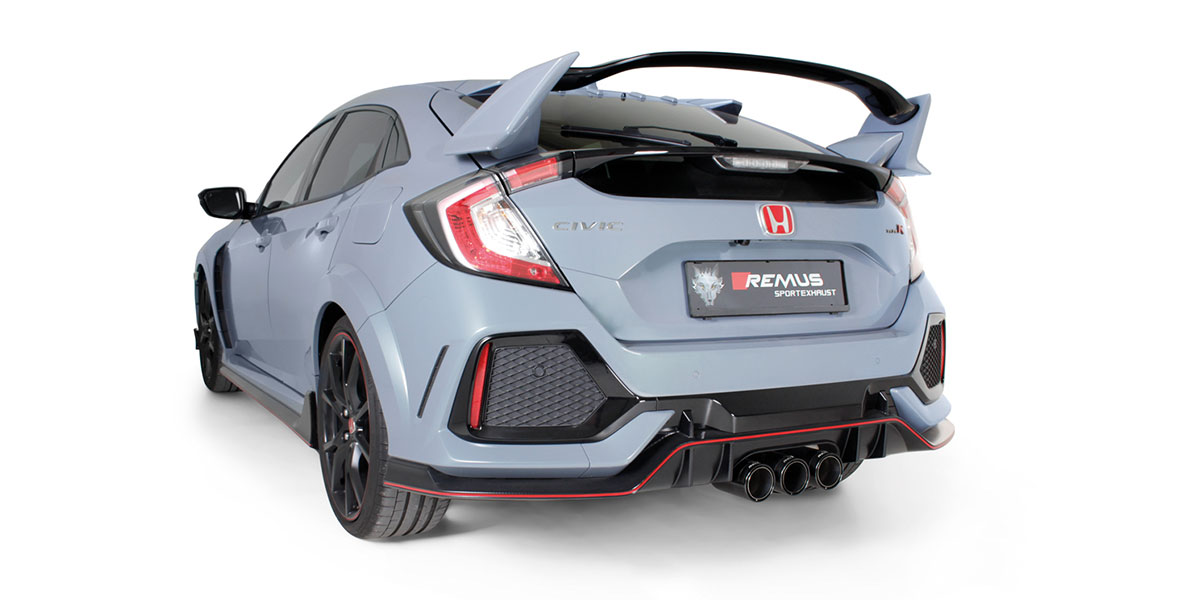 Next up on our list is Remus. This is on the higher end of the exhaust systems listed in this article, but the quality is excellent as you would expect from a Remus exhaust. With this exhaust system, you can expect to gain around 6.9 horsepower and 9.8 Nm of torque. One of the best parts of this exhaust system is how it integrates with the onboard electronics. No vehicle modifications are required and can easily be installed without cutting the stock exhaust, 100% bolt-on.
There are five tip options available ranging from 98mm to 102mm. The optional sound controller allows you to control the exhaust valves with a remote or phone application. With the exhaust, tips, and sound controller this exhaust comes in around $2000 – $3000 depending on the configuration.
Learn more and check price here
#10 Greddy Cat-Back(s)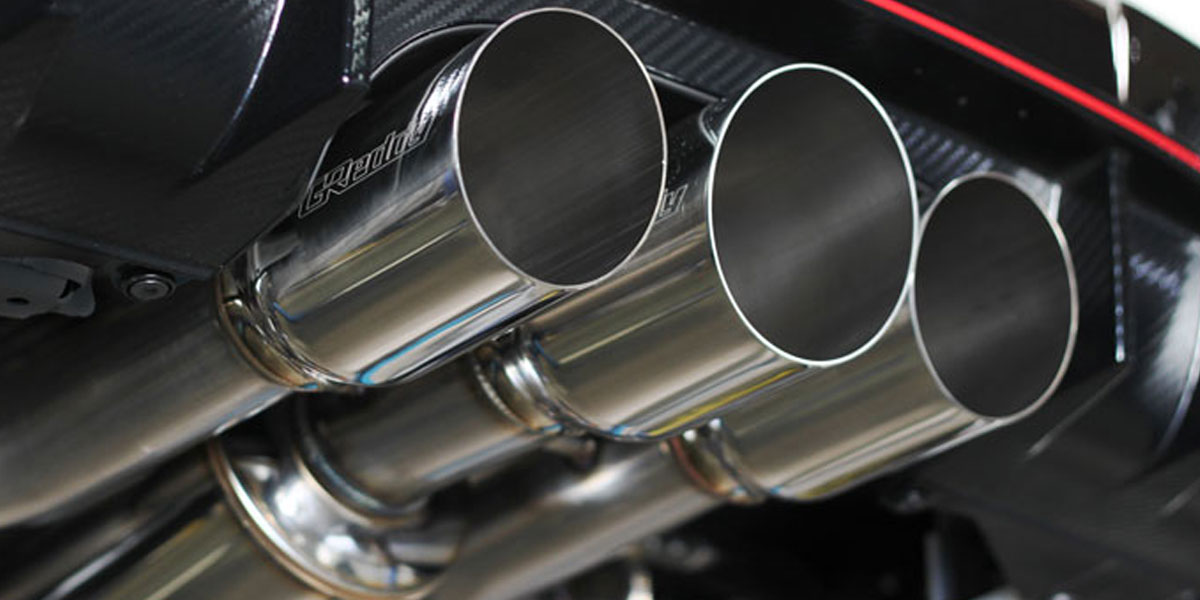 Greddy is one of those companies that offer a plethora of products that are slightly different from each other. For the FK8, they offer two different catbacks: Supreme SP and HG Supreme. The HG stands for "High Grade" since that system uses premium metals and overall higher quality construction. Both systems use a similar design with 3" piping and stainless steel construction.
The big difference is the tips. The Supreme SP uses a dual-tip design which is different than the standard triple tip design, and the HG Supreme SP uses a triple tip design with one large tip in the center and two smaller tips on each side of the big tip.
The Supreme SP comes in around $700 which makes it the cheapest option on this list and the HG Supreme SP comes in around $1,500 which is an excellent price for the quality and crazy triple muffler design.
Learn more and check price here
#12 J's Racing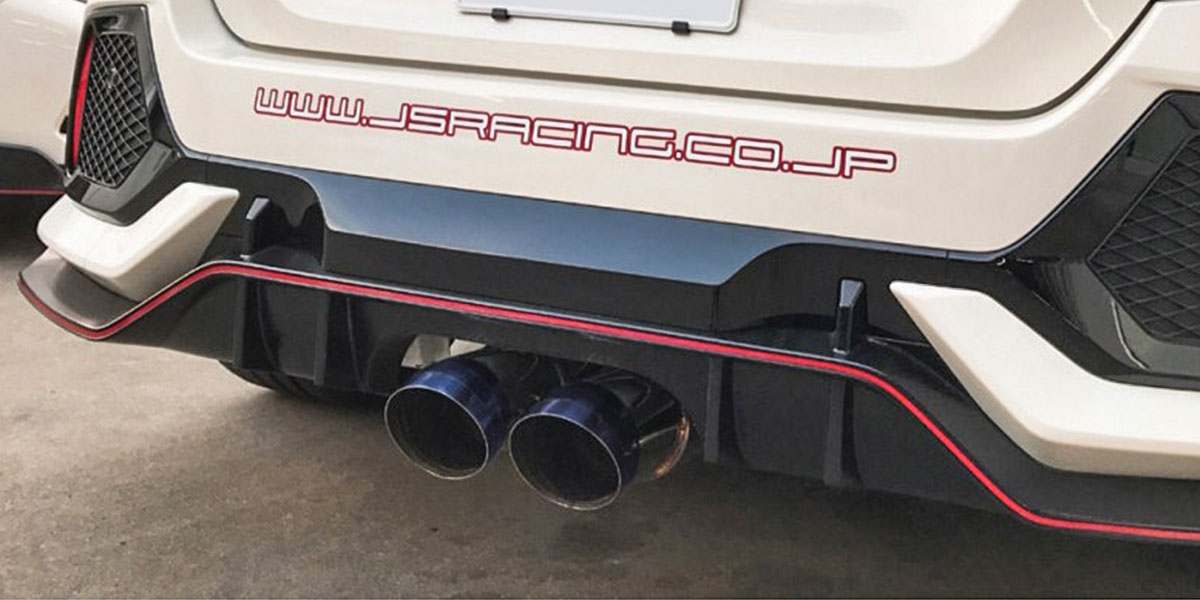 For the FK8 owners who need the lightest possible exhaust to help shed time at the track, look no further than J's Racing. Although this exhaust is the most expensive on the list by far, costing over $5,000, it's without a doubt made from the nicest materials compared to all the other exhausts. The entire system is made from titanium which is the reason for this massive jump in cost, but it's also part of the reason this exhaust is so light.
Unlike the other exhausts which are made from standard exhaust piping and have a few mufflers or resonators, the J's Racing exhaust is super thin titanium with as few mufflers and resonators as possible. Throughout the entire system, there is only one silencer. The result is the light FK8 CTR exhaust on the market. Because of the lightweight and loud nature of this exhaust, it is not approved for road use.